Do you want to know how to drive more traffic to your website? You don't need to be a guru to promote your site, and it's easy to get more visitors using proven marketing tactics.
This article will show you how to drive massive traffic to your small business website and boost brand awareness like an expert marketer.
But first, you need to know how to track those visitors.
How to Track and Measure Website Traffic
You might be thinking, "how can I see my website traffic"? And it's a good question with a simple answer.
The best way to see your website traffic is to add Google Analytics to your site. Then you can connect it to a platform like MonsterInsights to view data from within your WordPress dashboard.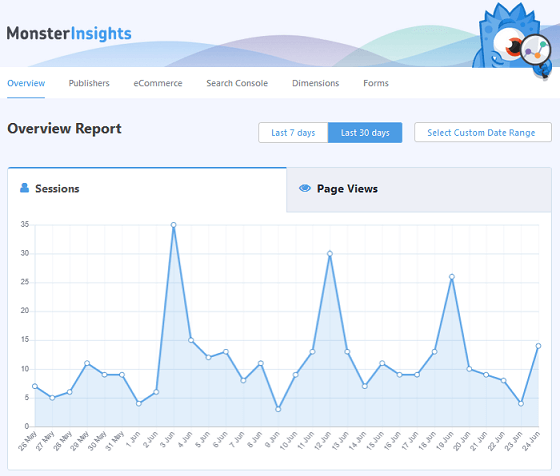 MonsterInsight's Google Analytics dashboard simplifies analytics reporting so you can see your site's performance at a glance. Plus, there's no need to edit any code to get set up.
Then from the WordPress dashboard, you can view your:
Web Traffic
Best posts and web pages
Top traffic sources
Top countries
Conversion rate statistics
Ecommerce analytics
Demographics
Referral traffic from Google ads and other sources
and so much more!
This is everything you need to make important decisions about your site growth.
You can learn more in this MonsterInsights review.
24 Proven Ways to Increase Website Traffic
Now that you know how to track site visitors let's dive into the best ways to encourage more people to visit.
1. Create an Audience Persona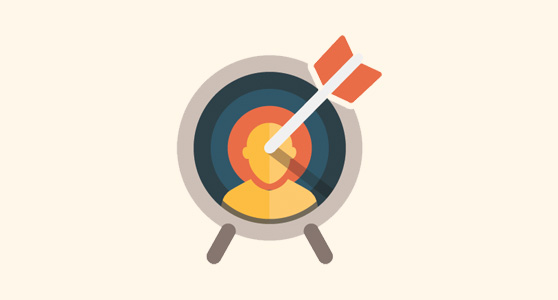 First up is a digital marketing tactic that helps you define your target audience. Your target audience is a group of people your site is aimed at. They're the people most likely to be interested in your product or service; therefore, they're who you should target.
Creating a buyer persona around your target audience is the best way to understand them and discover what they're looking for.
You can quickly create a picture of your ideal audience by answering the following questions:
Who is your ideal audience related to your product?
What problems do they face that you can solve?
What type of content are they looking for?
How would they try to find answers to their questions?
Yet if you want to get even more detail, you can ask more personalized questions such as:
What is their age range?
Where do they work?
What's their education level?
What are their key interests?
Answering these questions will help you get a clearer picture of your target audience so you can find them easier online.
2. Research Trending Keywords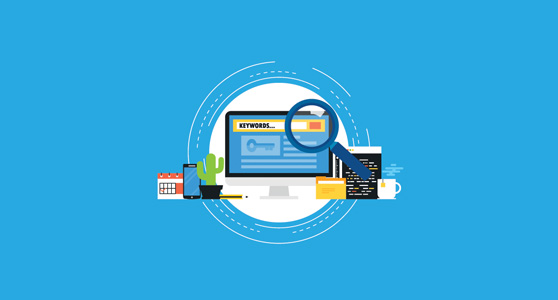 Another way to improve site traffic is to research keywords related to your business. Keywords help you discover the words and phrases people use to find content through search engines.
Some businesses guess what users are searching for. But doing this means you're not likely to appear high on the search results page because no one is looking for the keywords you've used.
Practicing keyword research can unlock the following benefits:
Find the actual search terms your target audience is looking for
Discover unique content ideas for trending search terms
Beat your competitors with better content
Create valuable content to drive more traffic to your site
To increase your organic search traffic through Google and other search engines, you should research long-tail keywords. These are usually 3-4 keyword phrases highly specific to what you're selling.
When customers use these specific search terms in SERPs, they tend to search for the exact thing they're going to buy. So those searches are more likely to convert to sales.
You can perform keyword research with tools like SEMRush and Ahrefs, which will show you the search volume and other metrics related to specific keywords.
3. Create a Blog for Organic Traffic
Once you've done your keyword research, you can start a blog to help you get even more eyes on your website. A blog is a frequently updated collection of different types of content aimed at informing and educating readers.
Even better, bloggers find that publishing blog posts are a great way to get traffic to your website for free. Remember those keywords we mentioned? Writing blog posts around keywords related to your business can grow organic traffic to your site.
Organic traffic is people who land on your website through unpaid search results. This means they're visiting your site without you paying to advertise it to them, making their traffic organic.
4. Publish Content Consistently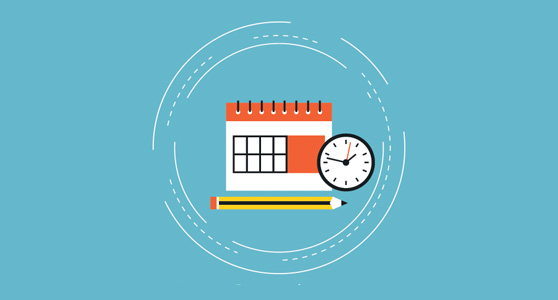 After building your blog, it's essential to get in the habit of creating content consistently. Publishing regular posts keeps your site updated, which indicates how high up in search results Google and other search engines rank you.
What's more, frequent content keeps you top-of-mind with your target audience. And it helps you stay relevant online, where information changes quickly.
Consider creating an editorial calendar to help you stick to a posting schedule.
Free tools like Asana and Trello are ideal for creating a simple content calendar. Then spread your content over the weeks and schedule blog posts in advance, so you don't forget to hit publish.
5. Make That Content Valuable
While building your content calendar, remember to ensure you're writing great content. Most users seek high-quality content that informs and educates them about their problems.
The best way to do this is to build "pillar articles." These are comprehensive blog posts centered around a strong keyword, including as much valuable information as possible.
And they're the most important articles on your website because they have the potential to drive huge amounts of natural traffic and potential customers.
Here's what you should keep in mind when building high-quality pillar content:
It can be any type of article, including how-tos, tutorials, roundups, listicles, reviews, and so on.
Pillar articles are more detailed than standard blog posts and tend to be long-form.
This content should be evergreen content, not time-dependent. And you should update them with new information to stay higher in search results.
Further Reading: 22 Online Apartment Marketing Ideas Guaranteed to Attract Renters
6. Keep Site Content Easy to Read
As we just mentioned, search engine algorithms love long-form content that provides quality and value. But the thing is, humans don't have long attention spans. Therefore content that's difficult to read will put off users and make them leave your site.
You can solve this by making all of your content easy to read. And this isn't just for your blog content either. Every page on your website should be easy to read with bite-size sentences people can consume quickly.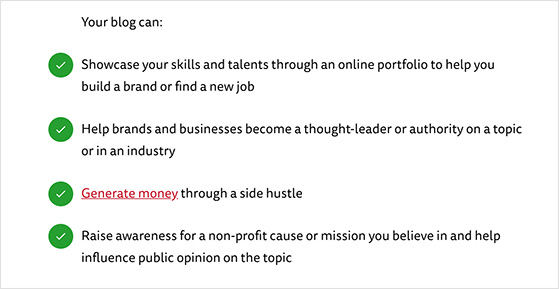 Here are a few ways to keep site content readable:
Keep sentences short and to-the-point
Try to have no more than 2 sentences in each paragraph
Use a clear, readable font and larger font size
Check the reading score of your content
Use images and media to break up your text
Make use of bullets, lists, and headings to keep things scannable
7. Study the Basics of SEO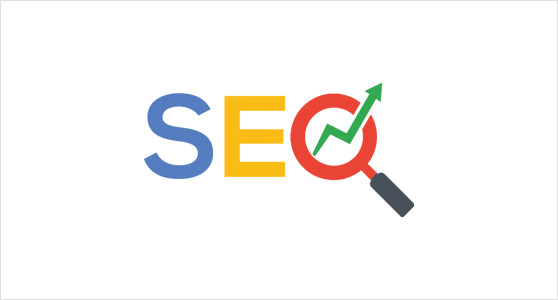 Using search engine optimization (SEO) on your site effectively increases website traffic for free.
SEO is the practice of making your site more friendly to search engines. It might sound scary to beginners, but anyone can learn SEO basics. You can learn everything you need to know about SEO in this WordPress SEO guide for beginners.
Plus, heaps of SEO tools and plugins make it even easier.
We recommend All in One SEO, it's the best WordPress SEO plugin on the market.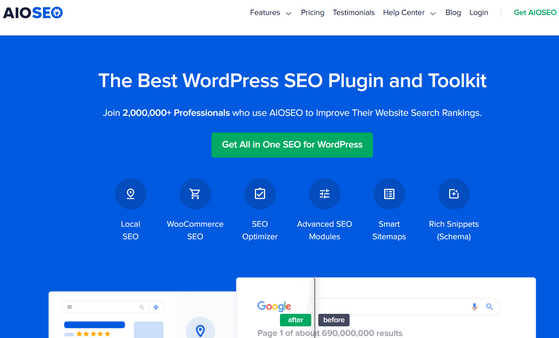 The easy All in One SEO setup wizard will automatically help you choose the best SEO settings for your website.
And the TruSEO on-page analysis will score how well your pages and posts are optimized for SEO. Not only that, but it will give you an actionable checklist of on-page SEO improvements you can make to unlock maximum search traffic, such as adding keywords in your:
Meta description
Image alt
Title tags
And more.
8. Write Irresistible Headlines
You can also improve traffic by writing headlines that grab attention and get more clicks.
Headlines are usually the first thing people see when browsing search results. So a catchy title is more likely to stand out while searchers will ignore boring ones.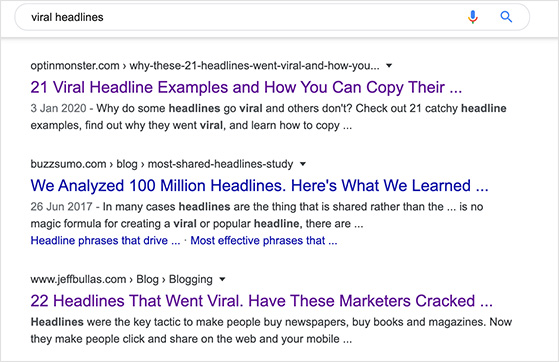 Here are the essential elements for a great headline:
It should trigger an emotional response in the reader
The headline should offer a reward or value
There should be a sense of urgency to encourage people to click
Include numerals instead of written numbers to stand out
In order to connect emotionally with readers, use power words in your headline. Even better, power words can increase conversions by up to 12.7%.
And to create more of an impact, include a call to action, telling readers what to do next. Here are a few examples of headlines that went viral by using these tactics.
Then when you've written a few great headlines, run them through a headline analyzer to get an idea of their impact.
9. Link to Internal Content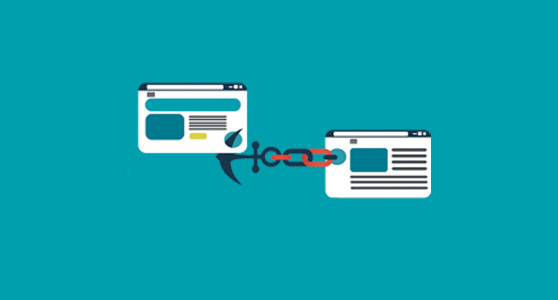 All good content marketing strategies include internal linking as a key practice. Linking to other pages and posts on your website makes it easier for search engines to discover and index it.
Here are a few more reasons why internal linking is important:
It helps search engines understand the relationship between content on your site and uses it as a ranking signal
Placing internal links strategically can help you reduce bounce rates and increase page visits.
Visitors can navigate your site more easily
It's easier to build links internally than asking third-party sites to link out to you
So make linking to older articles in new posts a habit. And this goes for product descriptions, feature pages, and landing pages.
You can use All in One SEO's Link Assistant to make internal linking easier. It will automatically generate an internal linking report that shows your orphan pages (pages with no links) and relevant linking suggestions for your site.
10. And Build Quality Backlinks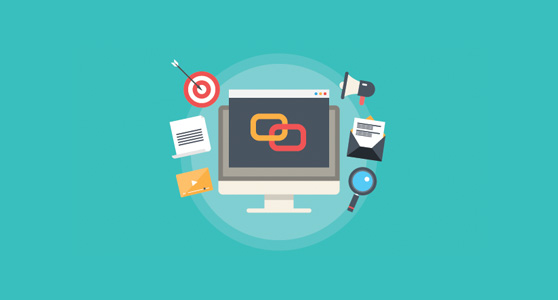 As we just mentioned, getting links from third-party websites is pretty difficult. And even experienced marketers struggle with this.
Because backlinks are one of the most influential signals for Google rankings, you should still try to get quality links from other sites.
Try some of the followings tips to secure more backlinks:
Reach out to leaders in your industry and tell them about content they might want to link to (more on this later).
Write guest posts for other websites.
Add links to your website on all your social media profiles.
Interview industry leaders on your site, which they're likely to link to.
11. Have a Clutter-Free Website Design
While there are many great WordPress themes on the market, it's tempting to go for the flashiest design available. But these themes aren't always the most user-friendly and could slow down your site.
Poor website designs can slow it down and prevent users from spending more time on your site. And this can reduce your page views.
However, a good site design is fast, lightweight, and helps visitors spend more time there.
So when choosing a WordPress theme, strive for simplicity and usability. A clean, streamlined site design makes a great first impression and offers the best user experience.
12. Optimize Website Page Speeds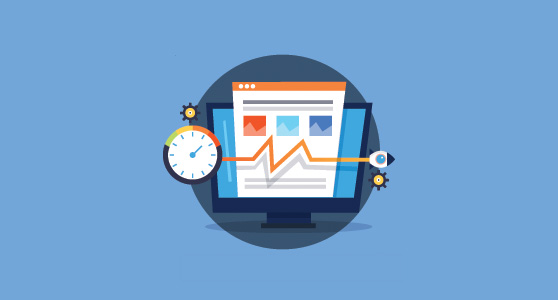 While we're on the topic of website speed, this is an area you should pay particular attention to. If you have a slow website, people won't want to wait around for it to load and will simply leave.
Website speed is also a ranking factor when it comes to Google search. So increasing your WordPress speed will help you keep your rankings.
In order to keep your site loading fast, you should use caching, avoid bloated WordPress plugins, and optimize your images.
13. And Make Your Site Mobile Responsive
Keeping your site running as fast as possible is a great start. But don't forget to ensure it's mobile responsive too.
Many people browse the internet from mobile devices, so you should optimize your mobile experience for them.
There are a ton of mobile responsive WordPress themes available for your site. And this guide will show you how to create mobile-friendly forms for better engagement.
For even more mobile marketing tips, check this out.
14. Launch a Giveaway
If you really want to know how to get traffic to your website fast, consider launching a giveaway.
Contests and sweepstakes are super popular. Plus, they have the power to generate massive amounts of interest with your target audience.
We have heaps of business giveaway ideas in this article. But to learn how to create an online contest, follow this step-by-step guide.
When you have an idea for your giveaway, make sure you use RafflePress to build it. RafflePress is the best WordPress giveaway plugin on the market.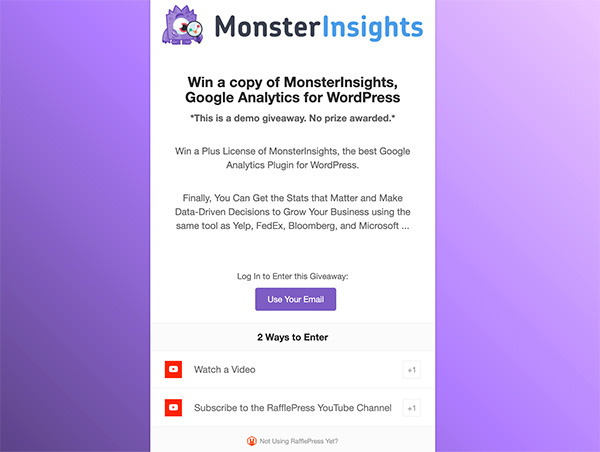 And by using the powerful marketing tools built right into RafflePress, you can achieve the following results:
Get started quickly with giveaway templates
Grow your email list with targeted users
Automate more traffic to your website through viral referrals on social networks
Increase your social media followers with social sharing entries
Create beautiful distraction-free contest landing pages
…and get up and running in a few clicks.
What are you waiting for? Get RafflePress here and start boosting your website traffic!
Further Reading: How to Run a Blog Giveaway (and Which Mistakes to Avoid)
15. Start Building an Email List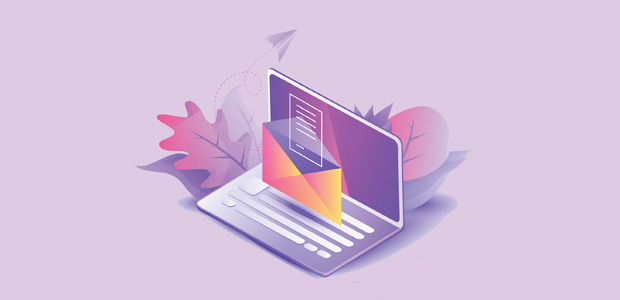 Did you know that more than 70% of users leaving your website will never return? Well, the truth is that the trick to driving website traffic is attracting new users and getting return visitors.
But how do you get users to come back to your site? The simple answer is to ask them to! By building an email list you have an almost unlimited reach. Even better, you get direct access to your audience's inbox.
Email marketing is one of the cheapest and most effective ways to keep in touch with users. And once you have a list, you can send regular newsletters to get them back to your website.
Amazon's Kindle daily deal newsletter is a great example of how regular email contact keeps your website top-of-mind.
To grow your email list, check out these simple tips here.
16. Share New Content on Social Media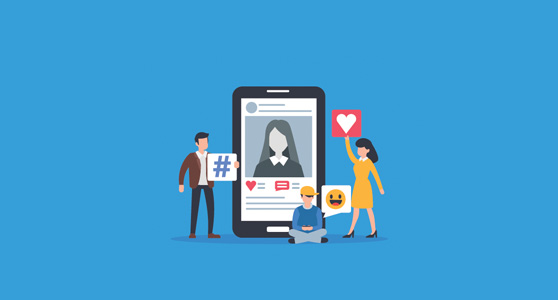 Social media marketing is popular for many reasons, but it's perfect for sending traffic to your website.
Want to know how social media drives traffic to your website? It's pretty simple!
Social media posts help you to connect directly with your target audience. And regular engagement with your audience through quality content suggestions, hashtags, conversations, and more can send traffic to your site.
Sharing website content to social media platforms helps it to be seen by more people. And if they share it with their circle of influence, it increases your reach and potential traffic.
You can easily share content automatically on WordPress so you don't need to spend ages manually sharing each post.
If you have the budget, you can run Facebook Ads and other social media ads to increase website traffic.
17. Get Involved in Online Communities
Outreach in online communities besides social media is a great idea because they already have engaged users interested in your industry topics.
You can find active communities on sites like:
Reddit
Facebook Groups
LinkedIn Groups
YouTube communities
…and even niche forums like Mumsnet.
But when you join these communities, you mustn't just spam links to your articles. This can get you blocked by site moderators.
Instead, spend time building relationships and contributing to conversations. Then only share your website when the opportunity is relevant.
18. Engage With Influencers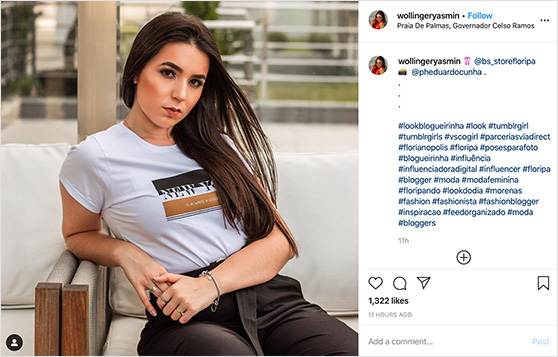 We mentioned earlier that working with influencers is a great way to increase your website traffic significantly. But most influencers are already bombarded with messages, and it's hard to catch their eye.
If you want to be noticed, start conversing with them on social media. Then share their content, respond to their updates, and leave thoughtful comments on their blog.
But make sure your interactions add value to the discussion because this will help influencers remember you. Then when you've established a solid relationship, you can approach them with a guest blogging pitch or an interview invitation.
19. Display Social Proof
You probably already know that as humans, we're incredibly social animals. We enjoy knowing what other people think about something. And the same is true when it comes to the products and services we buy.
So showing social proof on your website indicates to site visitors that you're worth checking out.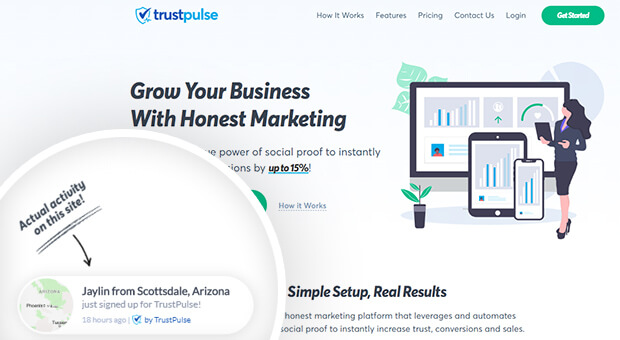 Displaying social proof is easy if you use an app like TrustPulse. It displays a simple popup notification showing who's just made a purchase or subscribed to your list.
When visitors see these notifications, they're encouraged to click and find out more which can increase your conversions.
Yet it's also good practice to display social proof elsewhere online too. Reviews are an effective approach for this.
Customer reviews like those left on sites like Amazon appear in search results, making it more likely that people will click through to your website, boosting your traffic.
20. Optimize Older Content
We've already talked about creating new content for your website. But improving old content can drive pageviews and more traffic too.
Blog posts stagnate over time, meaning they no longer offer the same value.
Check Google Search Console to see which posts lose traffic or keyword rankings. You can then update these posts with fresher, more relevant information to continue offering value to your audience.
Here are a few ways you can update old content:
Research new keywords to optimize for
Add new images with keyword-rich alt descriptions
Create an infographic to add new life to an old post
Embed videos alongside tutorial posts
Create image galleries for product listings
You can even repurpose older content and rework your best posts into new, exciting formats, such as webinars, podcasts, slideshows, and more.
21. Ask Questions (and answer them)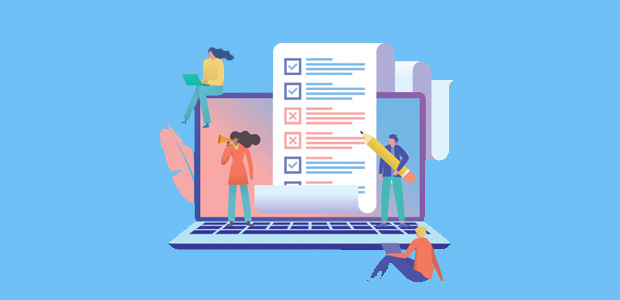 When you take the time to ask your audience questions, it makes them feel involved on a personal level with your brand.
And in the same way, if you answer questions with quality answers, you're more likely to come across as a business that cares about what customers have to say.
You can ask your customers questions on social media, blog posts, or even by sending a survey to your email list. Users will then return to your site to see the results, resulting in traffic spikes.
Alternatively, you can respond to questions on sites like Quora and link back to a relevant post or page on your website alongside it.
22. Add Content to Aggregator Sites
Content aggregator sites gather web content from multiple sources and then distribute it on their platforms. They fetch all the data, categorize it and display it in order, so it's easier for people to consume.
Submitting your website or content to aggregator sites can send a large amount of traffic to your website. But you need to be careful using them. The content you submit should be high quality and relevant to the topic of the site in question.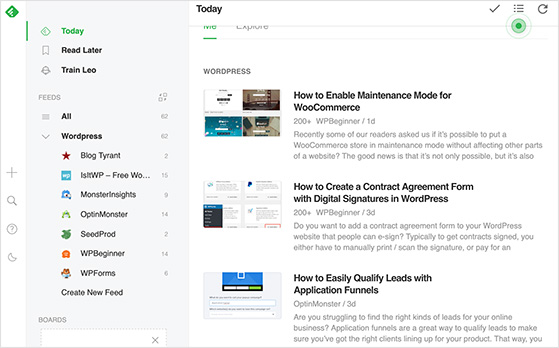 Here are some of the more popular aggregator sites around:
23. Research What Competitors Are Doing
Researching what other business owners are doing to drive traffic is also a great way to figure out what works best.
Your competitors likely have content similar to your own and may market to the same type of audience.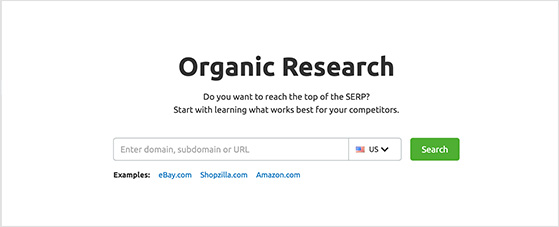 Take a look at what they publish and run it through a keyword research tool to discover the keywords they use. Then, if the key phrases are relevant, put together your own content around that topic.
But remember to make your version more comprehensive to get ahead of them in search results and increase your traffic.
24. Create an Affiliate Program
Finally, our last tip for sending more traffic to your website is to try your hand at affiliate marketing. This is one of the most effective content strategies for selling products or services.
An affiliate program works by getting content creators to promote your products through unique referral links.
Publishers then build content around your product in the form of reviews, best product lists, and even gift guides. And when customers buy your product through that link, you get a new lead, and the publisher earns a commission.
Some of the best affiliate content has the potential to drive massive traffic to your site. Plus it helps you build strong relationships with influencers in your industry.
You can even run an affiliate contest to get even more traffic quickly. Check out this guide for the best affiliate marketing plugins for WordPress.
And there you have it!
Now you know how to drive more traffic to your website to increase conversions and boost revenue.
And while you're here, check out these lead generation ideas to explode your business growth.
If you liked this article, then please subscribe to our YouTube Channel for RafflePress video tutorials. You can also find us on Twitter and Facebook.