Are you looking for good Facebook giveaway ideas to help grow your business page?
Running a contest is great for getting your business more likes, email subscribers, and leads. But creating original contest ideas to engage your audience is a challenge.
This article will share the top Facebook contest ideas for small businesses to help you delight your audience and grow your brand.
But first, let's address the most important question: how do you do a giveaway on Facebook?
How Do I Do a Giveaway on Facebook?
Running a contest or giveaway on Facebook might seem difficult. But with the right giveaway tools, business owners will find it valuable to drive traffic and sales for their product or service.
Most businesses go for the most straightforward option, getting people to like and share Facebook contests to enter. But this isn't always the best approach and can be a gray area for sticking to Facebook rules.
Facebook's contest rules say you can't require someone to like, share, or tag a friend in exchange for giveaway entries. At most, this should be optional, so you must find other ways for contest participants to enter.
The best way to do a giveaway on Facebook is to use a contest tool like RafflePress. They're built solely for running competitions and have functions to make the process easier.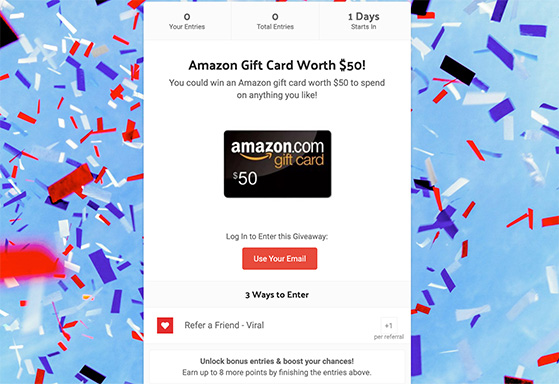 For instance, RafflePress comes with the following features for creating successful contests:
Ready-made templates to grow Facebook and other social media platforms
Entry methods that abide by Facebook's rules and policies
Random winner picker to help you pick a giveaway winner most fairly
Distraction-free contest landing pages to share your contests on Facebook
And much more.
As you can see, all this combined can make running a contest for your small business a fuss-free and rewarding experience.
So how about we now look at those great Facebook contest ideas for small businesses?
Best Facebook Giveaway Ideas & Examples
If you're constantly asking yourself, "what are good Facebook giveaway ideas?" you've come to the right place. Below we share the types of competition ideas for your Facebook page and small businesses guaranteed to drive traffic, leads, and sales.
1. Click to Win Facebook Giveaway Idea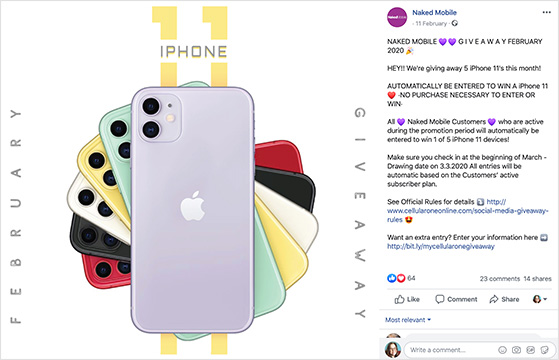 The simplest giveaway idea is an easy click for a chance to win the contest. All participants need to do to enter is visit a website URL.
Furthermore, this contest type is a great way to drive more traffic to a specific page on your site, like a product or special offer. It also helps raise your brand's awareness, making it an excellent idea for even the smallest businesses.
How Do I Do it?
Use the Visit a Page or Automatic Entries actions in RafflePress as ways for participants to enter.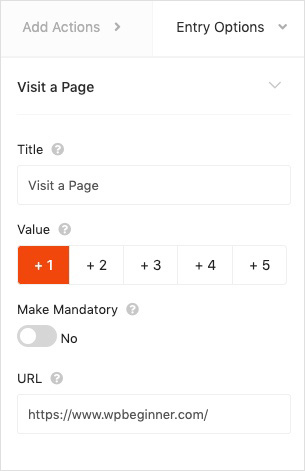 Here's a run-down of each action:
Visit a Page – This allows you to require contestants to visit a specific page in exchange for entries.
Automatic Entries – Let visitors enter automatically without performing any other actions.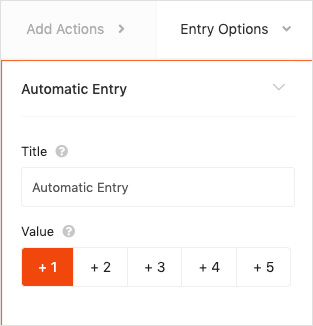 You can learn about giveaway actions in the documentation here.
2. Comment to Enter Facebook Giveaway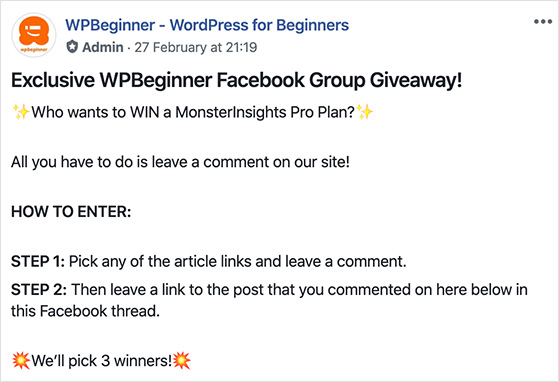 Bloggers will enjoy this Facebook giveaway idea for small businesses because it gets people interacting with your blog. To enter, participants need to visit a blog post and leave a comment in return for an entry.
This is a great way to drive traffic to your blog and encourage on-site engagement. Blog comments are social proof to reassure visitors that you're an authority in your niche. Plus, it's an excellent way to build relationships with your readers.
How Do I Do It?
Use the Leave a Comment action in RafflePress for participants to paste the URL of their blog comment.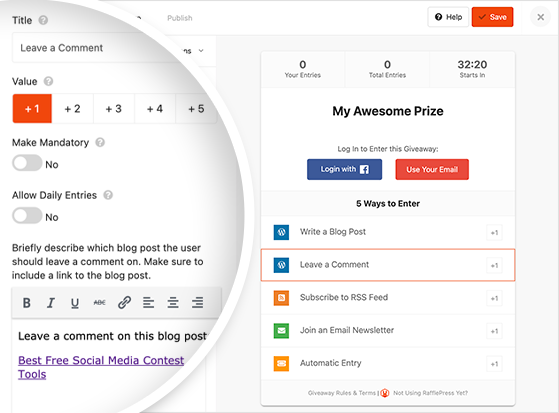 3. Answer a Trivia Question Facebook Giveaway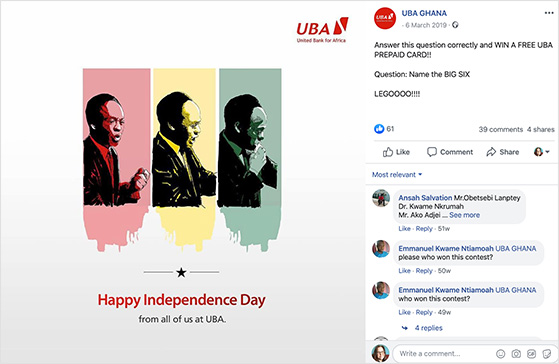 Here we have a Facebook contest idea that tests your community's product knowledge by getting them to participate in some trivia. Examples like this make great game giveaway ideas for Facebook.
For people to enter, you can have them answer a question related to your product. And if you want to test them, get them to answer multiple questions for additional entries.
There are many benefits to running a trivia contest on Facebook, including:
Test how well fans know your products
Identify where you need to provide more product information
Discover top fans you can select as brand ambassadors
And, of course, get more Facebook followers through referrals
A popular Facebook giveaway might even help improve your organic reach.
How Do I Do it?
To set up this type of contest, use the Answer a Question entry option in RafflePress, which lets visitors enter an answer to a question you specify.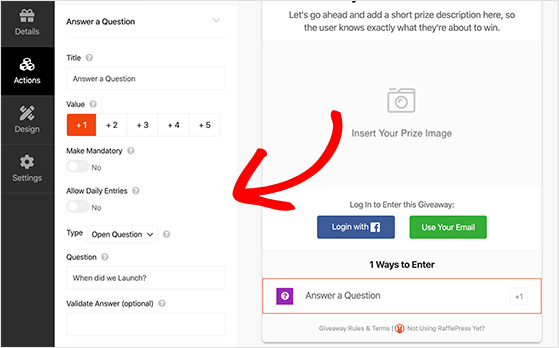 Plus, you can optionally verify the answer they enter is correct to make it easier to choose a lucky winner.
4. Subscribe to an Email Newsletter Facebook Giveaway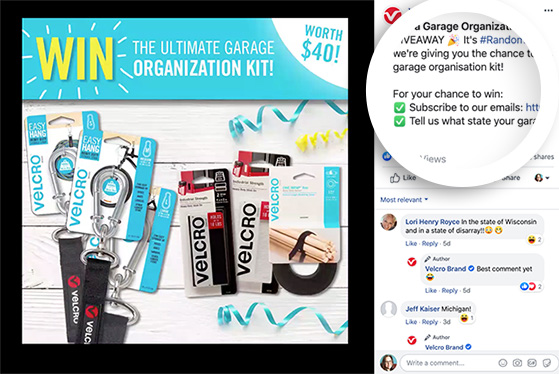 Did you know that you can also use contests on Facebook to grow your email list?
It may not seem obvious, but having this entry method can increase the number of people subscribed to your newsletter.
Plus, once they're on your list, you have a direct connection to their inbox to send them future news and offers.
How Do I Do it?
This one is pretty easy. RafflePress's Join Newsletter action lets you make it a requirement for people to sign up to your list in return for an entry.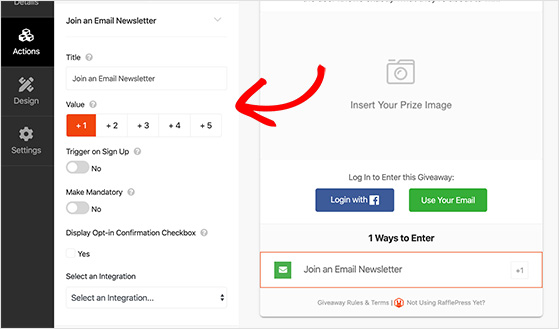 And if you Toggle the Trigger on Sign Up option, you can have users automatically added to your email list when they enter the giveaway.
5. Post a Product Photo Facebook Giveaway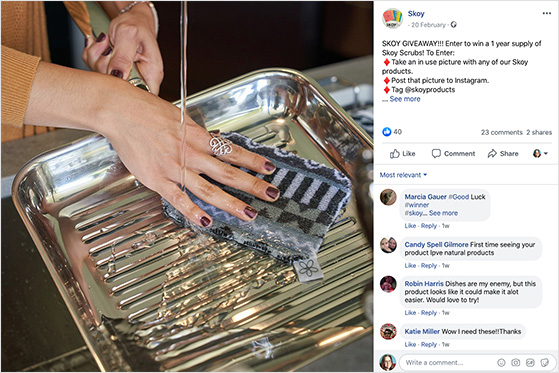 Now we're getting into user-generated content (UGC), using your fans' content to create a buzz about your product or service.
For this good Facebook giveaway idea, you can get your Facebook fans to upload a photo they've taken of themselves using your product. You could even turn it into a video contest with short video clips.
It educates potential customers on the many use cases for your products and gives you plenty of promotional material to use in the future (with the owner's consent).
Learn how to run a photo contest on Facebook here.
How Do I Do it?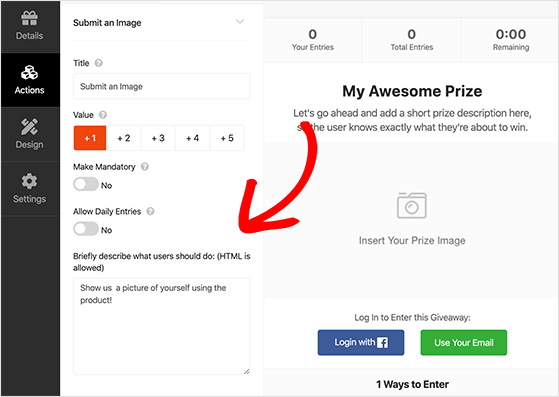 You can collect UGC by using the Submit an Image action in RafflePress. This allows visitors to upload an image or photo directly.
6. Pick a Mystery Prize Facebook Giveaway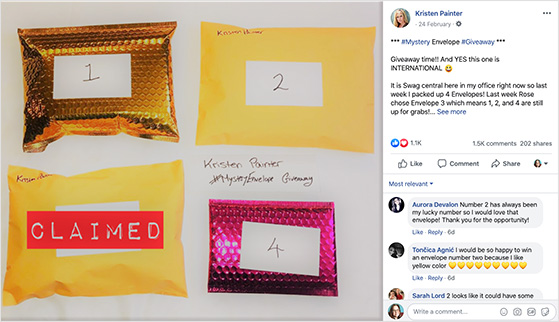 For Facebook giveaway ideas that are a little more creative, why not have fans choose from a range of mystery prizes to enter? That way, they get their mystery choice for free if they're picked as a winner.
This can be a great way to promote a range of seasonal products or even give away old stock or gift cards.
How Do I Do It?
For this idea, you can use the RafflePress Polls and Survey action to let visitors vote for which mystery prize they'd like.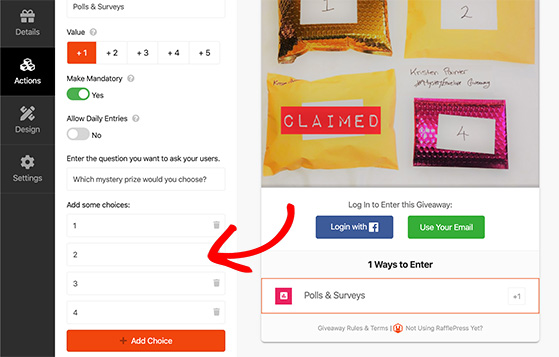 Add a clear image with each prize numbered and those numbers to the poll.
7. Share a [Product] Hack Facebook Giveaway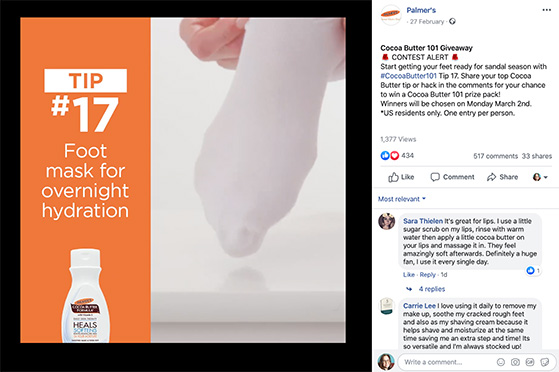 Everyone loves a good beauty tip or life hack. So why not include them in your giveaways too?
It's the perfect way to get your fans involved in something fun and exciting. And you can promote your products with actionable hacks in future Facebook posts customers can use themselves.
How Do I Do It?
Use the Leave a Comment entry option in RafflePress to let them submit their tips and hacks. Then you can randomly choose a winner from all entries.
But if you want to go a step further, offer a special prize for the best hack and feature it on your Facebook Page.
8. Visit a Facebook Group Giveaway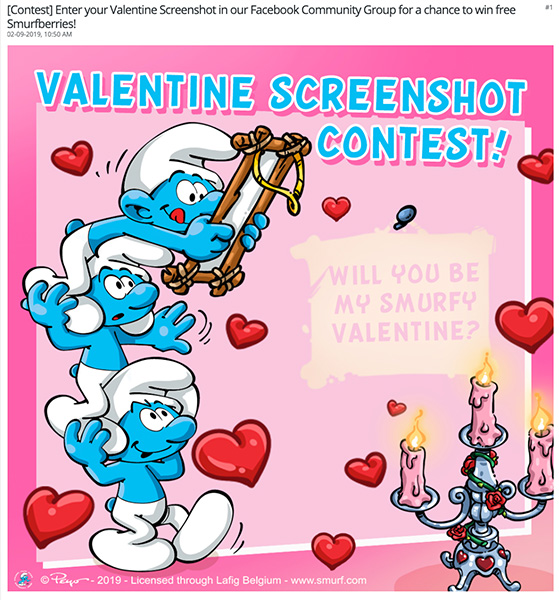 Facebook groups have fast become an effective way to grow your Facebook presence. They can be linked to your page and are a great place to generate conversations around your brand.
Use them by having entrants visit your group to enter your competition. Don't make it a requirement for people to join, as this may go against those rules we mentioned earlier. This Facebook group competition idea is bound to generate tons of entries.
Related: How WPForms Got 11K+ Facebook Group Members with RafflePress
How Do I Do It?
It's pretty simple to direct people to your Facebook Group with RafflePress.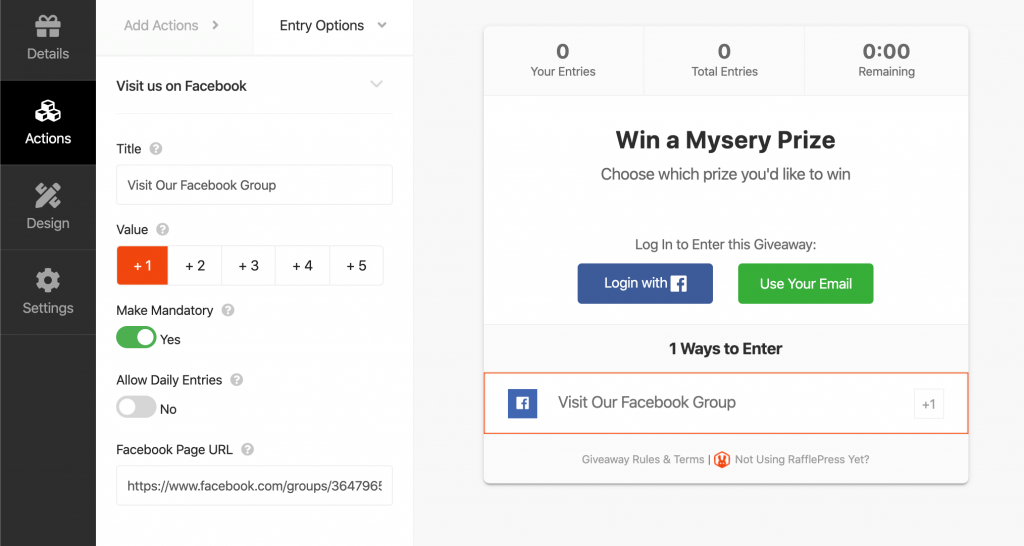 Use the Visit us on Facebook action and paste your group URL into the appropriate field. Then when people click it, they'll head straight to your group.
9. Caption a Photo Contest on Facebook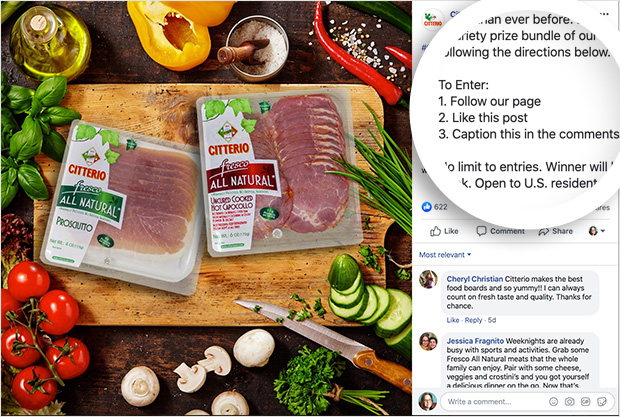 Photo captions are a super-creative way to get fans involved in your giveaway. And it's a fun way to create a conversation around your product or service.
The idea behind a photo caption contest is to have participants develop a fun or quirky phrase to go with the image.
How Do I Do It?
You can use the Leave a Comment action in the RafflePress editor for this type of contest, easily letting people enter their captions.
Then you can pick a winner with the best caption or the random winner generator.
10. Guess the Product Facebook Giveaway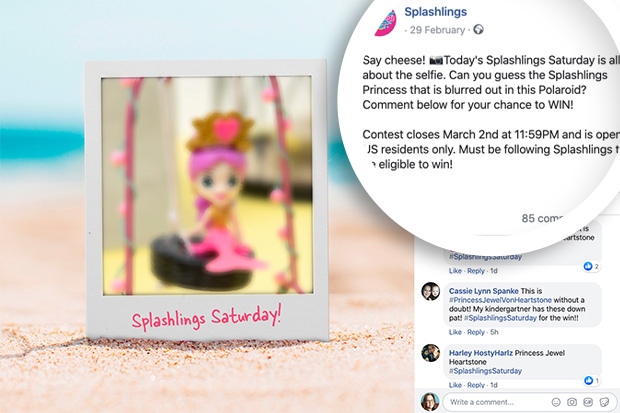 Want to make your followers work for the chance to win a cool prize? Then post an obscured photo of your product and get people to guess what is to enter.
Alternatively, you could disguise the product as something else to get people's brains working.
The pros of this contest type are that it gets people thinking hard about your products. You never know; they might discover something interesting you haven't thought of yourself.
How Do I Do It?
You can use 2 RafflePress actions to run this contest which are as follows:
Leave a Comment – Have people enter their best guess in a comment.
Surveys and Polls – Give people a range of answers to choose from.
11. Name the Product Facebook Giveaway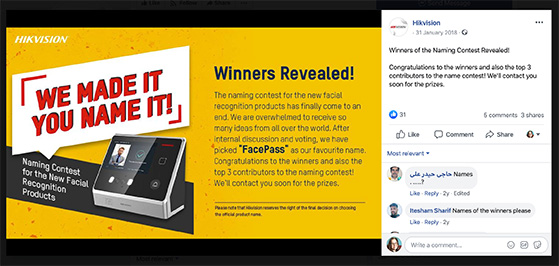 Something similar to the previous idea that still gets peoples' creative juices flowing is to have them come up with a name for your product.
This is ideal for launching a new range because the winner becomes part of it with their name choice.
How Do I Do It?
Setting up this contest is similar to the previous idea using the following actions in RafflePress:
Leave a Comment – Let people add their idea to your Facebook comments.
Polls and Surveys – Maintain more creative control by asking users to choose from various options.
12. Facebook Voting Contest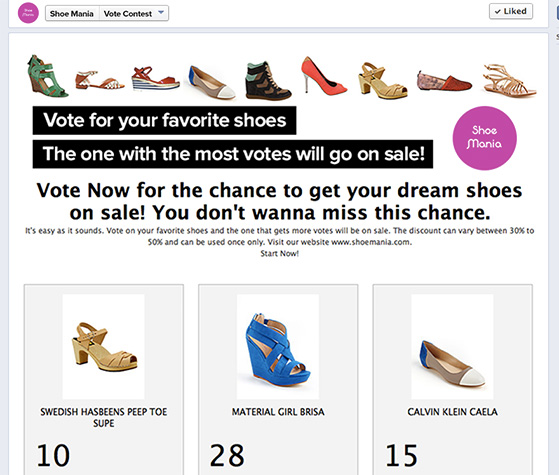 This method is one of the best Facebook giveaway ideas to drive new product sales. And if you couple it with a discount code for the lucky winner, it can create many contest shares and entries.
It highlights which of your products is the most popular with your audience to promote it better in the future.
How Do I Do It?
The simplest way to run a voting giveaway is to use the Polls and Surveys action in RafflePress. Ensure you include a clear image labeling each choice so people can pick the best one.
13. Refer a Friend Facebook Giveaway
The most powerful way to have your contest go viral is to get people to share it with others quickly. The faster people share it, the quicker people will see it and enter, creating an upward spiral of viral content.
How Do I Do It?
To help your content go viral, use RaRafflePress's built-in Refer A Friend action.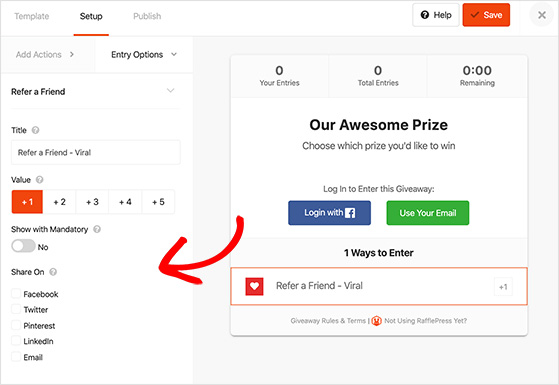 This lets participants refer other visitors via various social media outlets and email to gain more entries.
Related: How SeedProd 3X Their Sales with Viral RafflePress Contests
14. Share a Selfie Facebook Giveaway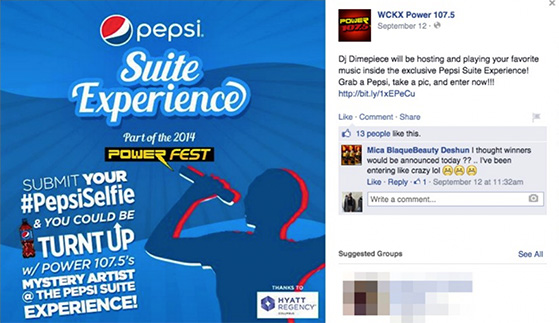 We all know that the selfie is the queen of all images on social media. And whether you love them or hate them, they're a great tool to leverage in a contest.
What's more, they put a human face to your product or service, which resonates with customers more than a simple product shot.
How Do I Do It?
To run a selfie contest, get participants to upload a selfie with your product or using your service.
You can do this easily with the Submit a Photo action in RafflePress mentioned earlier. You can even use the Share on Facebook action as a bonus contest entry to help spread the word about your giveaway.
15. Pick Your Favorite Product Facebook Giveaway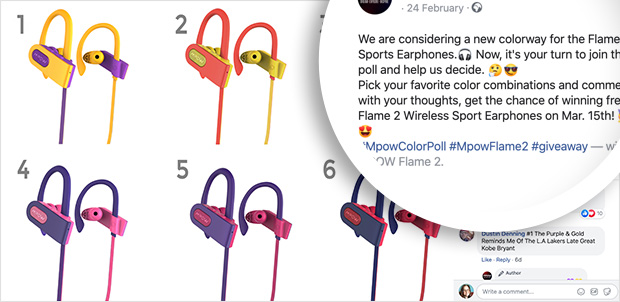 Earlier, we discussed how you could get Facebook fans to choose the best product from a range to win a prize. But in this method, why not get people to pick their favorite product from an entire range?
Besides raising awareness about a product, you can ask people to include testimonials on why it's their favorite, boosting sales.
How Do I Do It?
You can run this type of competition in a few ways using entry actions in RafflePress, including:
Leave a Comment – Get people to comment with their favorite and explain why.
Surveys and Polls – Let people choose their favorite from various options.
Ask a Question – Ask fans what their favorite is and let them pick an appropriate answer.
16. Share and Caption Your Photo on Facebook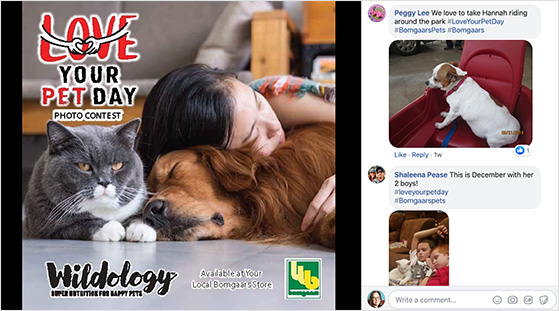 We've also talked about caption contests in this article. But the truth is people are more creative than we give them credit for.
That said, a way to show off your fans' creativity is to have them snap their own photo featuring your product and captioning it. Then you can feature some of the best in a roundup blog post or on a page on your website.
How Do I Do It?
The simple option in RafflePress is to use the Submit a Photo action. And get entrants to rename their photo files with the image caption.
This will ensure your people read the requirements correctly, so you get quality entries.
17. Complete a Survey Facebook Giveaway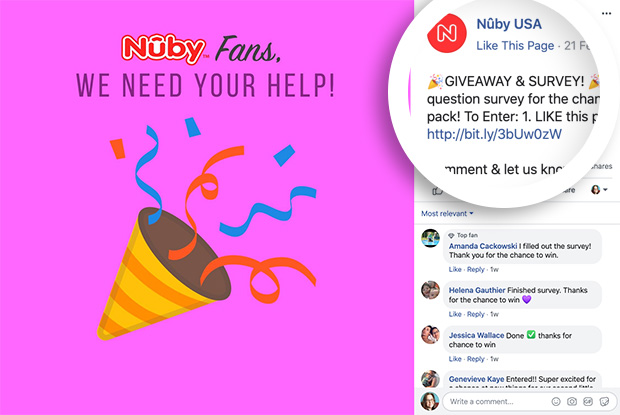 Surveys are the best way to gather helpful information about your target market. You can ask questions about your audience's demographics, product preferences, etc.
A simple way to improve survey responses is to offer a prize for filling one in. And it's easier than you might think to do.
How Do I Do It?
If your survey is short, sweet, and simple, you can use the Surveys and Polls action we described earlier.
But if it's a more complex survey, you can use the Visit a Page action to send people to a page on your website where you've added a survey built with a tool like WPForms.
18. Share a Memory Facebook Giveaway
Remember the good old days when things seemed brighter, better, and more fun? Nostalgia is a wonderful way to connect emotionally with your customers.
Ask your Facebook fans to share a memory related to your product. Or get them to write what their younger self would have done with it to drive more engagement on your page.
How Do I Do It?
The Leave a Comment RafflePress action is the best choice for this Facebook giveaway idea. And it gives users space to sell that memory in the most convincing way possible.
19. Fill in The Blank Facebook Giveaway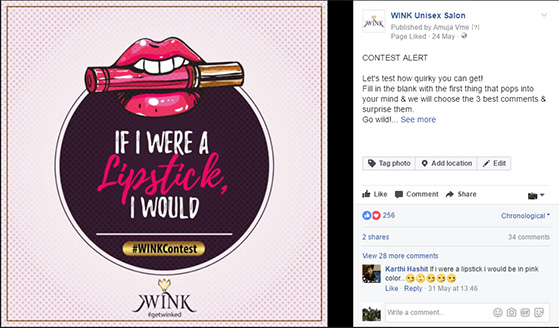 Now we don't all have the time to reflect on better days. Sometimes we just want to enter a contest and go.
For this type of audience, a simple fill-in-the-blank game giveaway idea is just the thing you need. It gets people to engage with you and raises product awareness without taking time.
How Do I Do It?
Write a simple phrase about your product or service, leaving part of the sentence blank. For instance, you could write:
"All cats love [product] because it's perfect for fixing ___."
Then have people enter their answer for the missing word using the Invent Your Own or Leave a Comment entry action in RafflePress.
20. Share a Recipe Facebook Giveaway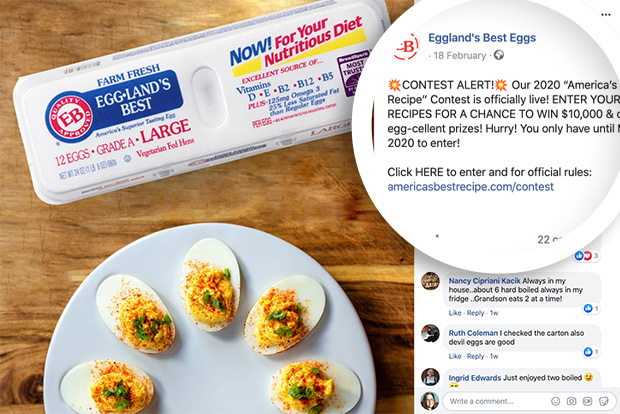 All brands and businesses can use our next giveaway idea. The premise is simple, get people to share a recipe to win a prize.
But how can all brands use this method? Well, you can tap into the seasons and hijack the holidays.
How Do I Do It?
Any business can run a contest celebrating Christmas, Easter, or Thanksgiving.
Just pair it up with a discount or free product and have entrants share their favorite recipes to win. Then they can submit recipes with the Leave a Comment option in RafflePress.
21. In-Store Giveaway
If you're a business with a physical location, there's no reason why you can't use it as a source of Facebook giveaway ideas.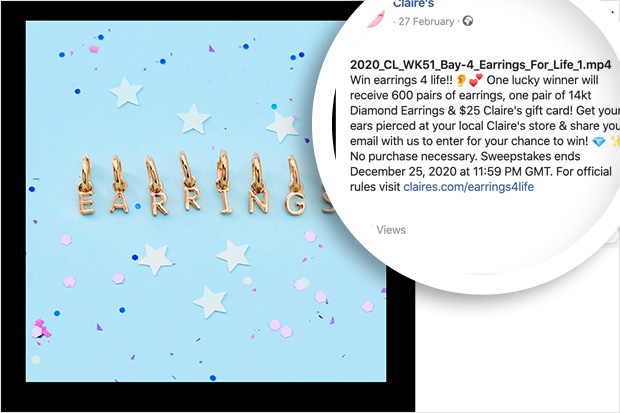 Claire's easily linked their physical store to their Facebook contest by having entrants get their ears pierced in-store and then sharing their email addresses for a chance to win earrings for life.
How Do I Do It?
You can also easily run an in-store giveaway by setting up the Invent Your Own entry option in the RafflePress widget.
When entrants visit your store, you can have them enter a purchase code, email address, or other proof of the visit.
Another way to confirm their visit in person is to get fans to snap a selfie in your store and then upload it via the Submit a Photo option.
Bonus Idea: Make a Giveaway Feed Widget
Another great tip to help your small business website integrate with Facebook is to add a Facebook feed widget to it.
With Smash Balloon, the best WordPress social media feed plugin, you can showcase your Facebook feed automatically on your website. This can help create a buzz around your brand and boost your sales.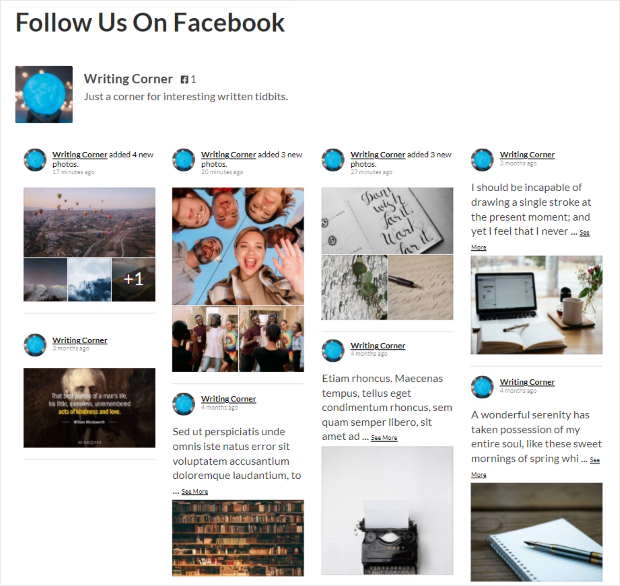 By using this strategy, you can promote your Facebook giveaway to a wider audience and encourage them to engage with your social media platforms through your website.
To configure this feature, take a look at this comprehensive guide on how to create a Facebook feed widget on WordPress.
Frequently Asked Questions
Can I ask participants to tag their friends in my Facebook giveaway?
You are free to encourage people to tag their friends, but you can't make it a requirement of entry. For instance, "Don't forget to tag your friends who would love to enter!" would be allowed, but "Tag your friend for a chance to win" would be breaking the rules.
Can I use Facebook Live for my giveaway announcement?
Yes, you can use Facebook Live to announce the winner of your giveaway and engage with your audience. Facebook Live can add an interactive and authentic element to your giveaway, allowing you to answer questions, showcase your brand, and celebrate the winner in real time.
Can I run multiple Facebook giveaways at the same time?
While there isn't a specific limit to the number of Facebook giveaways you can run, it's important to balance your resources, time, and audience attention. Running too many giveaways at the same time can dilute your message, confuse your audience, and reduce the effectiveness of each campaign.
It's better to focus on one or a few giveaways that align with your business goals and audience interests.
And there you have it!
In this article, we've covered over 21 Facebook giveaway ideas proven to generate huge results for your business.
So what are you waiting for?
But if you're looking for even more ways to promote your product, check this tutorial out.
And don't forget to follow us on YouTube, Twitter, and Facebook for more great tips to grow your business.