Do you want to learn the answer to "what is social proof in marketing"?
Social proof marketing can help you grow your business, and adding it to your website is an excellent way to increase conversions. It's why big brands like Amazon, WordPress, and almost every other successful company use some form of social proof.
But what exactly is social proof, and how can it improve your digital marketing efforts? In this article, we'll explain it all, so let's dive in.
Click any of the links below to jump to the section you need:
What Is An Example of Social Proof?
Below you'll see some examples of social proof based on the different types mentioned above.
Expert Social Proof Example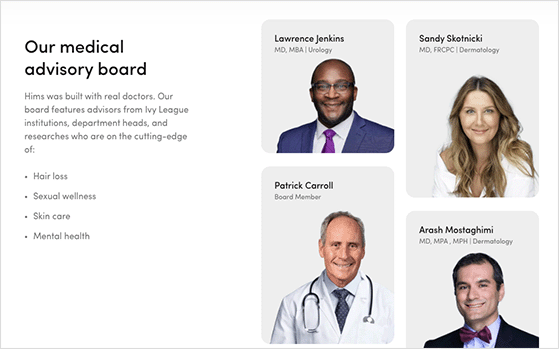 The medical expert's page on the Hims website is a fantastic example of expert social proof. It harnesses a team of medical professionals and experts to back its products with real pictures of their MDs.
Customer Social Proof Example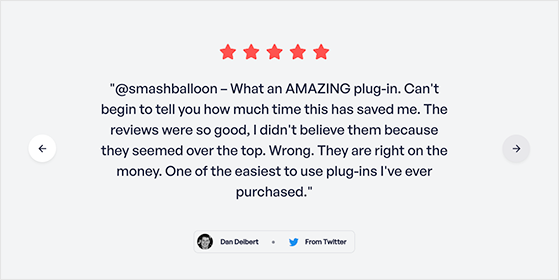 Over at Smash Balloon, they use a scrolling carousel to display customer testimonials. What's even more impressive is they use their own product to pull testimonials from Twitter to display user reviews on their website.
"Wisdom of Your Friends" Example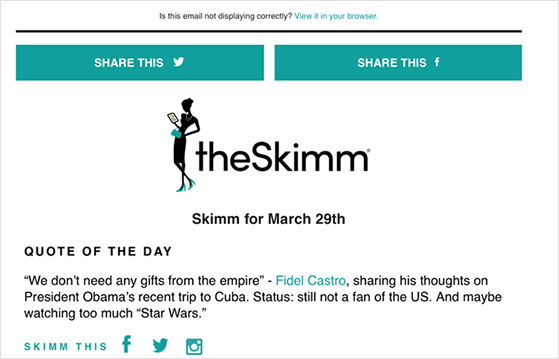 Skimm managed to boost its subscribers to 1.5 million in just 3 years with the power of social proof. They encouraged their audience to share their content on social networks for friends and acquaintances to see.
Celebrity Social Proof Example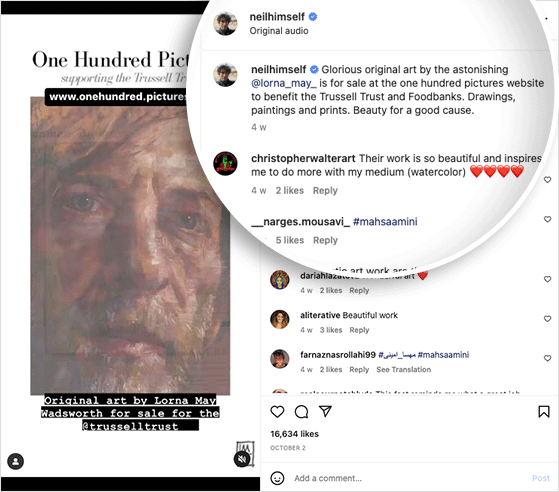 This Instagram post from Neil Gaiman is a glowing celebrity endorsement of a talented artist's online shop. With over 800,000 followers on Instagram, it gives the artist tons of exposure with all the benefits of a celebrity's trust. This is influencer marketing at its finest.
Certifications Social Proof Example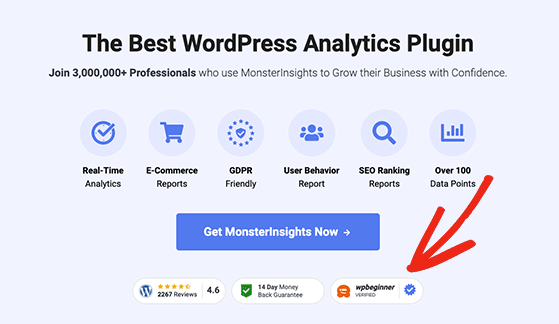 MonsterInsights does an excellent job of highlighting its credentials with these 3 trust badges on its homepage. These badges show how many ratings it has on WordPress, that it offers a money-back guarantee, and it's verified by WPBeginner, the most trusted WordPress educational resource on the internet.
"Wisdom of the Crowds" Example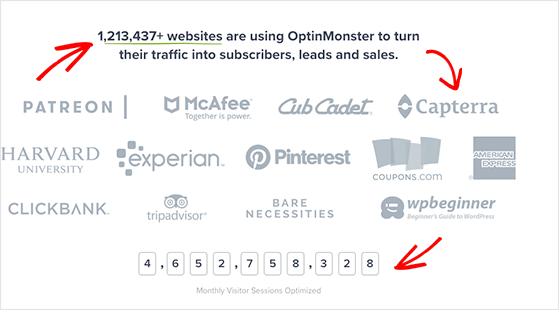 There are 3 ways that OptinMonster uses the "wisdom of the crowd" in this example. First, they display the number of people using OptinMonster to turn traffic into subscribers, leads, and sales. Second, they show several logos from clients that use the SaaS, and third is a timer counting up the number of monthly visitor sessions they've optimized.
So if you haven't already realized, social proof is incredibly important in marketing. It helps you harness review sites, social media posts, user-generated content, industry experts, and your existing customers to convince shoppers to trust your business. As a result, you can boost conversion rates to grow your business.
Final Thoughts on Social Proof Marketing
As Dr. Robert Cialdini said in his book Influence, people copy the actions of others to emulate their behavior. So if you're not already using social proof to increase your subscribers, leads, and customers, you should start today.
We hope this article answers the question, "what is social proof in marketing." If you're looking for more marketing tips, check out some of these posts:
If you liked this article, please subscribe to our YouTube Channel for RafflePress video tutorials. You can also find us on Twitter and Facebook.