Do you want to get more reviews for your business? Asking people to write reviews can encourage potential customers to purchase. Yet, with many customers choosing to ignore review requests, how can you encourage them to leave feedback?
In this article, we'll share several ways to get more reviews so you can increase sales and grow your business.
How Customer Reviews Can Help Your Business
Before you buy a product, what's the first thing you do? Usually, you'd check out the reviews from other customers. And that's because we trust other people's opinions rather than taking a company's word for it.
Spiegel Research Centre found that people are 270% more likely to purchase products with reviews than those without.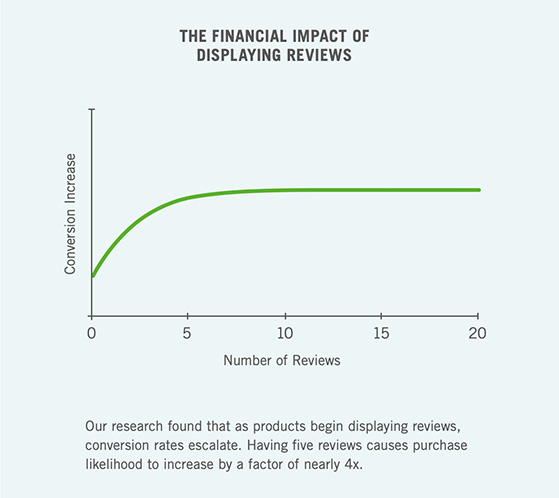 Here are a few more reasons why collecting reviews can have a positive effect on your business:
How to Get More Reviews: 15 Tips
Considering how much we rely on reviews to power our purchase decisions, the truth is only 6% of us end up writing them.
With that in mind, let's dive into several ways you can get customers to leave more reviews so you can improve your online reputation and drive sales.
1. Ask for Reviews at the Right Time
It's tempting to fire off an email asking for reviews when customers buy something. But doing so can cause people to ignore your request.
If someone just made a purchase, they haven't had a chance to use your product enough to form an opinion, especially if it's an online purchase that needs shipping.
Instead, time your review requests to when you know the product's in the customer's hands. You can do this by checking the average delivery time and basing your decision on that with a few days' margin.
For example, if your standard shipping policy is 2-3 working days, you can send out requests for feedback a week after delivery. That ensures people physically have the goods and the time to test them, which makes it more likely they'll leave a review.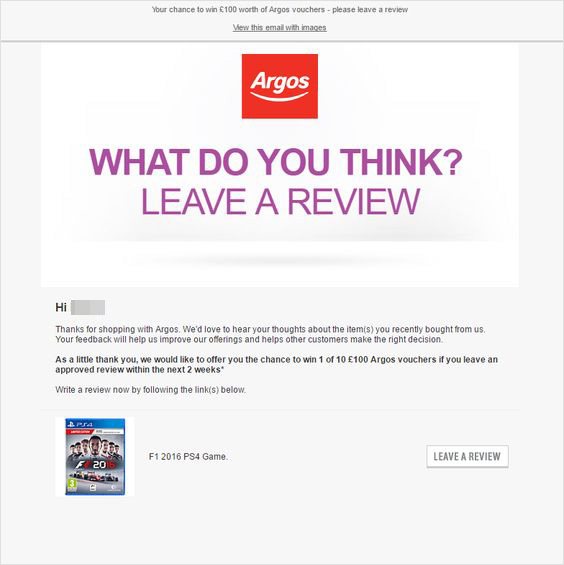 We've established when to request reviews; you also need to make it easy for people to leave them.
2. Make it Easy to Leave Reviews
If the process of leaving feedback is hard to navigate, customers will abandon the task. So the easier you make it for them to leave reviews, the more reviews you'll get.
For example, Beardbrand makes it super easy for customers to leave feedback on their site. Every single product page has a button you can click to leave a review and read reviews from other people.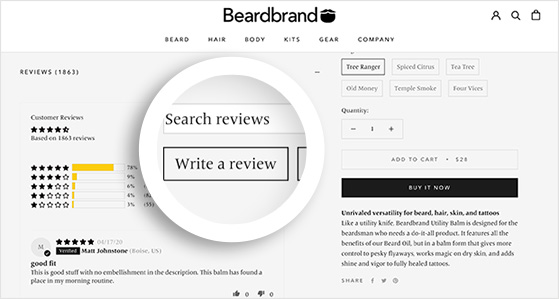 Since we're on the topic of buttons, let's move on to how you can optimize them to get more reviews.
3. Optimize Your Website Calls to Action (CTA)
Whenever you ask someone to do something on your website, you call them to action. And this usually takes the form of a link or button for them to click.
Optimizing CTAs on your website can increase conversions, and in the case of online reviews, it can encourage more people to click through and leave them.
Here are a few ways you can optimize your CTAs:
In this example, from OptinMonster, they add their CTA directly under their customer review, making it the next most sensible step for readers to take.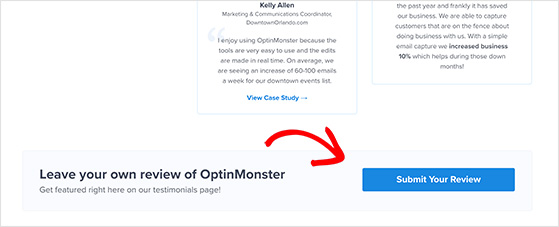 To learn how to create the perfect call to action, check this tutorial out.
4. And Optimize Your Reviews for Mobile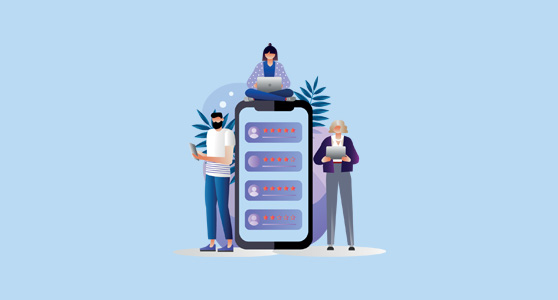 Given how many people browse the internet from mobile devices, ensuring your website is optimized for mobile browsers makes sense. That way, people can have an excellent customer experience, making them more likely to leave a review.
The easiest way to optimize your site for mobile is to choose a mobile responsive WordPress theme or template. Take a look at this list of the best WooCommerce WordPress themes to see what's available for your store.
You might also have luck with these best WooCommerce plugins for eCommerce websites.
5. Manage Reviews with Product Review Tools
Depending on the type of eCommerce platform you use, there are a few product review tools to help you manage customer feedback.
Let's have a look at some of them
Yotpo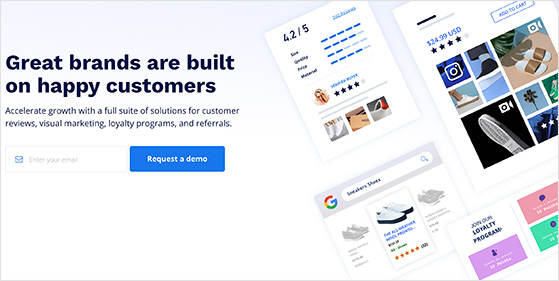 Yotpo is a robust review management tool with excellent reporting and analytics capabilities. You can use the reporting feature to decide how to improve your marketing strategy, generate reviews, and even improve your traffic.
Product Reviews by Shopify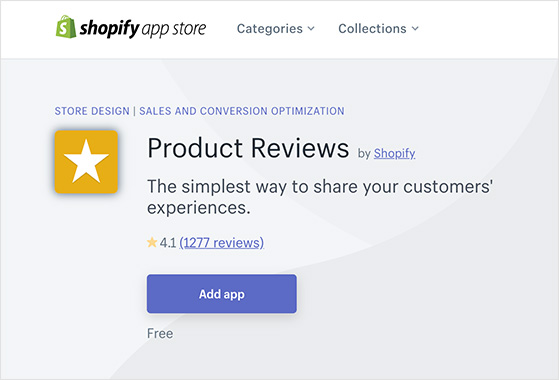 Product reviews by Shopify is pretty handy if you have no coding knowledge yet still want great-looking reviews for your website.
Customers can communicate with you and each other within the product reviews, making it the ideal place to respond to reviews. And since customers can ask each other questions, it improves the chances of them buying your product and leaving their own feedback.
You might also like these tips to drive traffic to your Shopify store.
Kudobuzz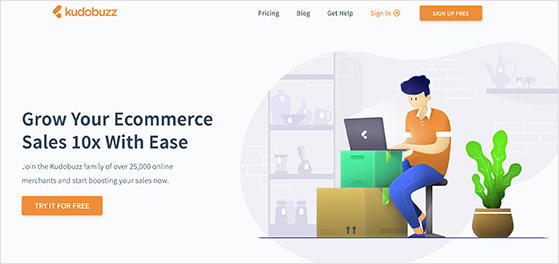 Kudobuzz helps you get more reviews by letting you send post-purchase feedback requests, collect reviews from social media, and even create links you can broadcast to get reviews.
The content is then shown on the dashboard for you to decide what, where, and when to use it.
6. Display Reviews on Your Website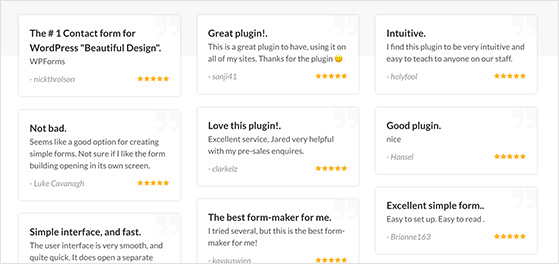 Displaying reviews on your website serves many purposes, such as:
Since you're asking for a review anyway, sharing them on your website makes sense.
You can even display reviews from social media on your site with a plugin like Smash Balloon.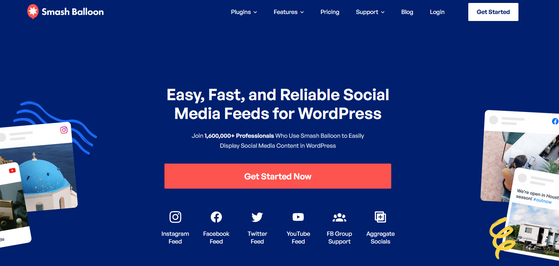 Smash Balloon makes it easy to embed social media feeds on your WordPress site. And it's perfect for automatically displaying social media reviews.
Here are a few ways you can use Smash Balloon:
The feeds are entirely customizable; you can decide exactly what content to display, design the feed to match your brand, and show likes, comments, and shares to build more brand credibility.
7. Collect Reviews on Different Platforms
It's not just your website you can gather customer reviews on either. There are tons of customer review sites and platforms designed to collect reviews for all types of businesses.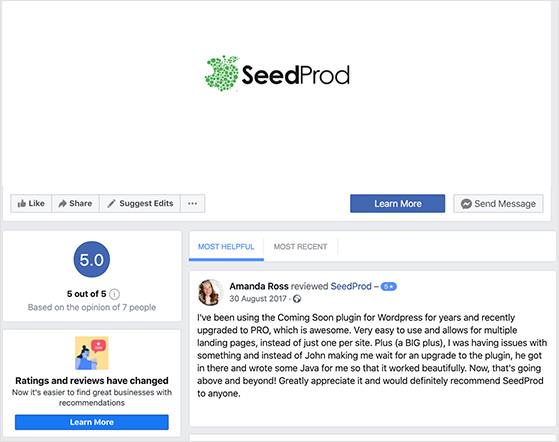 Some of the most popular review platforms include:
These websites work because they're popular, and thousands of people use them daily. Therefore the more traffic they get, the likelier your customers will use them to leave feedback.
8. Send Post Purchase Emails
As we mentioned earlier, it's best to send post-purchase emails to recent customers around a week after the purchase. That way, you can take advantage of people's excitement when buying something new.
According to research from Yopto, you'll probably get the best response on a Saturday. So it's worth keeping that in mind when crafting your emails.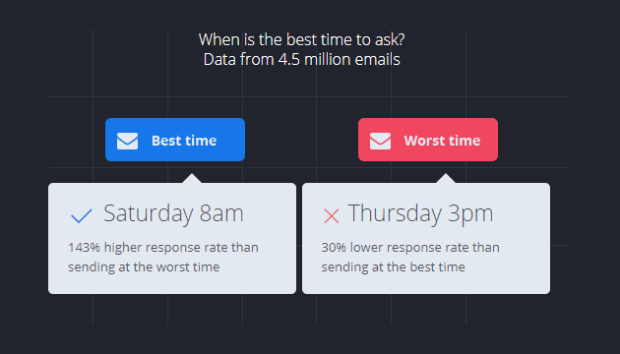 If you're still new to email marketing, check out this guide to running an email marketing campaign.
9. Post on Social Media
Posting on social media is another effective way to get more reviews. All it takes is adding a link to a product review form in your post and asking people to leave their feedback.
You could also show off some of your best reviews on social media in a bold, visual way.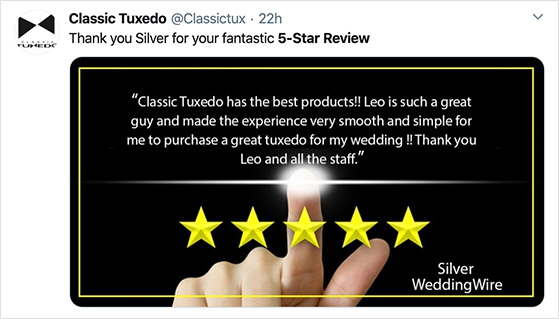 10. Send Out Surveys With a Discount on Completion
Discounts, coupons, and other incentives are excellent ways to get more reviews. Plus, they encourage customers to come back and buy from you again.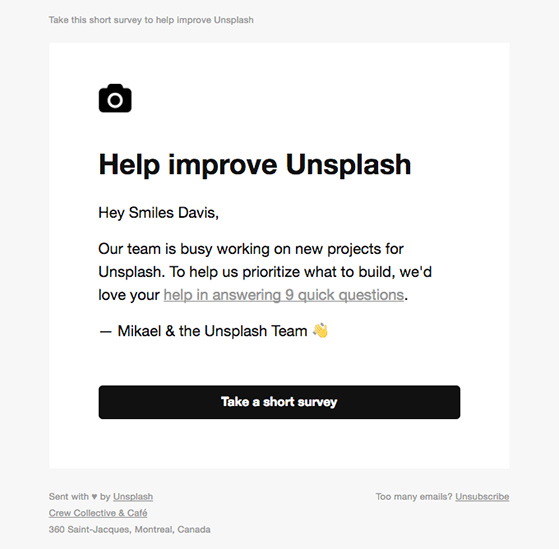 You can incentivize your post-purchase feedback surveys by offering a discount to customers once the survey's submitted.
WooCommerce even has an extension to help you automize this called Review for Discount.
It lets you auto-create coupons for people who review your products, which they can redeem at checkout. Plus, you can generate and email coupon codes automatically when a review is left.
11. Have Reviews as a Contest Requirement
Contest entries are another great way to encourage more reviews. They generate heaps of traffic and excitement and offer a simple way to reward your customers.
It's pretty easy to create online contests with giveaway tools like RafflePress. As the best WordPress giveaway plugin, you can quickly run viral contests with a few clicks.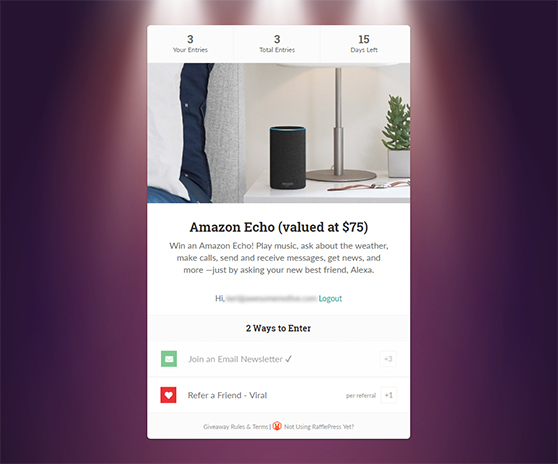 All you need is to choose a template, add ways people can enter, and publish the contest on your website. Simple!
You can run a contest with product reviews as a requirement by using the Invent Your Own action. This entry option lets you design a custom entry method to suit your business.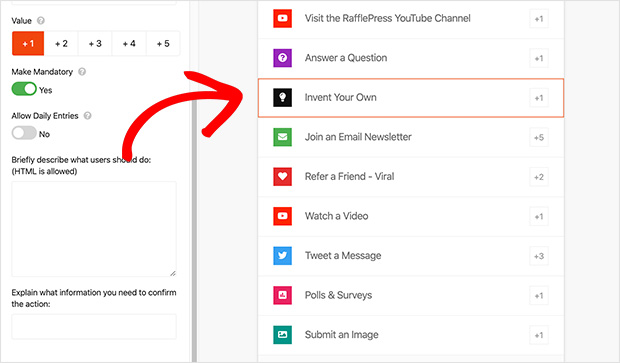 Toggle the Make Mandatory option to On, then enter instructions for participants in the description box. For reviews, you can write something like "Leave a product review."
After that, explain the information you need to confirm the action, like "Paste the URL of your review."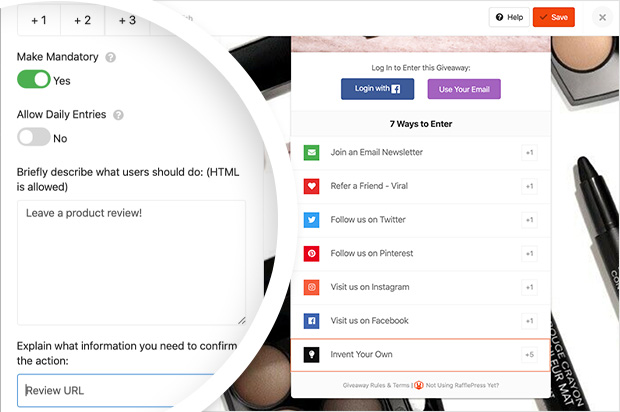 Then all you need is to publish and promote your giveaway. These proven contest promotion ideas should help with that.
And if you're not convinced that giveaways increase sales, check this guide out.
13. Gather Different Types of Reviews
If you've ever browsed product reviews on Amazon, you'll see they include the ability to upload photos as part of customer feedback.
That's a pretty smart move because images and videos can impact purchase decisions more than regular written reviews. It also increases the amount of unique content on your site, which has a positive impact on SEO, as we mentioned earlier.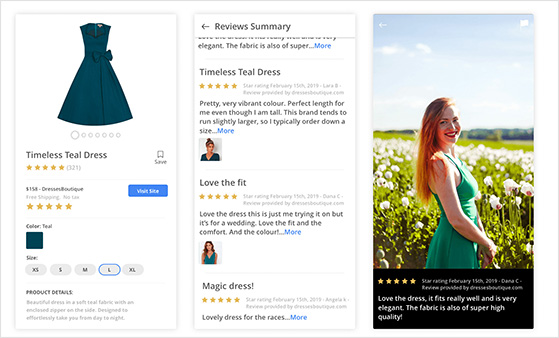 So when you're looking for the right tool to gather feedback, make sure it includes the ability to display images and videos so that customers can see the product in use.
14. Respond to All Feedback
Another way to ensure you get more reviews is to respond to every review left on your site.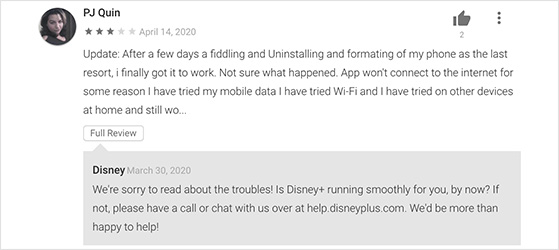 It might seem like a no-brainer, but the review process is a two-way situation. Customers want to know their feedback matters and that it's important to you. No one wants to see their questions go unanswered.
So responding to customers quickly and honestly shows them you take their feedback seriously, promoting customer loyalty.
15. Don't Ignore Negative Reviews
It's easy to think negative feedback should be deleted or ignored, but you'd be wrong. Negative comments can help you identify areas you need to improve, such as customer support, checkout, etc.
Here's an effective process for dealing with negative reviews:
First, apologize.
Tell the customer how they can get in touch with you.
Explain to them how you'll make it right.
If you solve the issue and the customer's happy, you can ask them to leave a new review. And if you've handled it all professionally and with compassion, you could end up with a new loyal customer for life.
And that's it!
Now you know how to get more reviews from your customers.
Want to get customers to return to your site after they've left? Learn how to create a retargeting strategy here.
Don't forget to follow us on YouTube, Twitter, and Facebook for more great tips to grow your business.