Are you looking for quick ways to explode your business growth? Getting new leads is one of the best ways to turn your website visitors into paying customers. But which lead gen techniques are right for your business marketing strategy?
In this article, we'll share our top lead generation ideas to get you more high-quality leads, and sales and skyrocket the growth of your business.
What Is Lead Generation in Digital Marketing?
Before we get started, what is lead generation?
In digital marketing, the lead generation process is all about identifying your ideal customers and nurturing their interest in your business's products or services. When those people take an interest we call them qualified leads.
According to HubSpot, 61% of marketers say that traffic and lead generation is one of their top challenges. But why should you turn visitors into leads?
What are the Benefits of Lead Generation?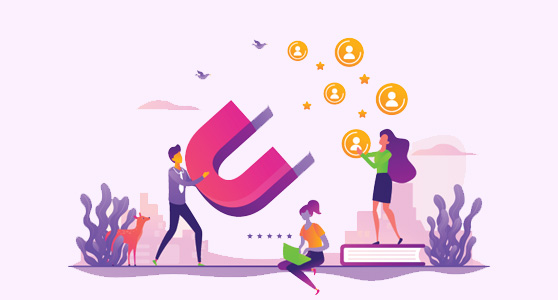 One of the clear benefits of a lead generation campaign for most businesse, is lead nurturing and boosting sales. Yet, a good lead generation strategy can yield great results for other areas of your business.
For example, if you're an early-stage SaaS business, lead generation is a great way to nurture early adopters and, over time, turn them into brand advocates.
Here are just a few of the advantages of lead generation marketing campaigns:
Greater awareness of your brand.
Increase in sales and profit.
Positive returns on your investment (ROI).
Communication with your target customers.
Collect crucial information about prospects.
Costs less than other advertising methods, and more.
It goes without saying that lead generation can offer much more than what we've covered above. And without your efforts to get more leads you won't have many new customers directly impacting your sales.
How Do You Generate Leads?
There are plenty of lead generation tactics you can practice to get new business prospects. Many of these can be broken down into the following 5 lead gen categories:
Email marketing – getting new leads by communicating with your email list.
Website leads – attracting attention when prospects land on your site.
Social media – using social networks to attract new customers.
Content marketing – creating and promoting blog content to encourage leads and backlinks.
SEO – on-site optimization with keywords for organic leads through search engines.
And each of these categories can be further broken down into individual lead generation processes, which we'll cover next.
Lead Generation Activities to Explode Your Business Growth
Each of the following lead generation ideas is proven to attract your target audience and increase conversion rates.
Let's dive in.
1. Run a Viral Giveaway
One of the best ways to turn your audience into solid leads is to run a giveaway or contest.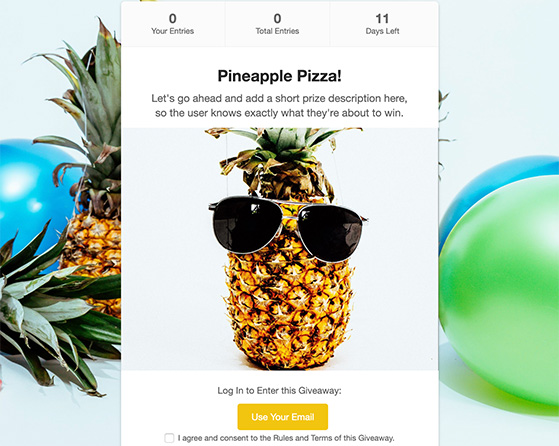 Giveaways are great for raising awareness of your brand and attract heaps of traffic to your site. And if you use a powerful giveaway tool, you can use it to get more targeted leads via your contest.
RafflePress, the best WordPress giveaway plugin, comes with ready-made contest templates designed specifically for generating leads.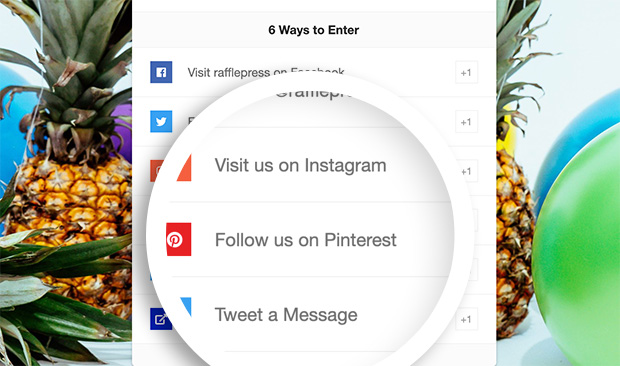 There are templates that target prospects through email marketing, social media, on-site activities, retargeting, and even friend referrals. All so you can get more email subscribers and brand awareness and drive more product sales.
What's more, RafflePress is so easy you'll be up and running in minutes. So how do you run a giveaway? This step-by-step guide to creating an online contest tells you everything you need to know.
2. Create a Video Tutorial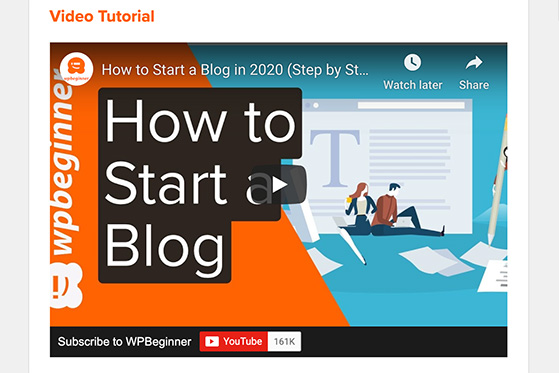 Not everyone learns through reading blog posts. It's likely much of your audience learns visually. So adding videos to your list of b2b lead generation ideas is a smart move to target those prospects.
If you have plenty of how-tos and tutorials in your archives, why not turn one of those into an easy-to-digest video tutorial visual learners will surely appreciate.
You can record the video by simply recording your screen with audio explaining the steps as you demonstrate each step. Then you can use technology like Wistia to add a call-to-action and key takeaways to capture email addresses for people to learn more.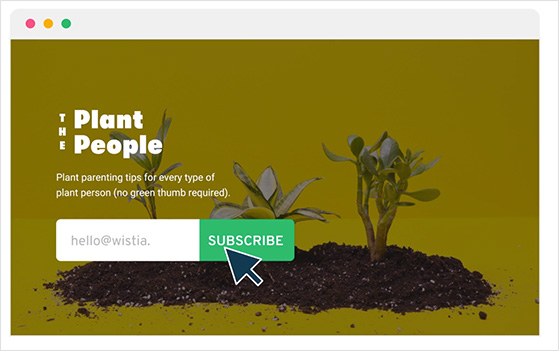 And when you're done, you can upload the video to YouTube to reach even more people and generate a buzz on social media platforms.
3. Launch an Exit-Intent Popup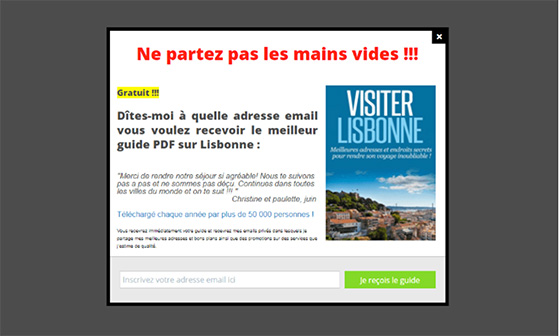 Another powerful lead generation technique for business owners is to capture site visitors who are about to abandon your website. Up to 70% of abandoning visitors never return, which is a huge loss in potential leads.
Combat this by adding an Exit-Intent popup to your site to attract the attention of prospects about to leave your website and get them to enter your sales funnel.
To increase the overall effectiveness of your popups, implement some of these exit popup hacks.
4. Interview an Industry Expert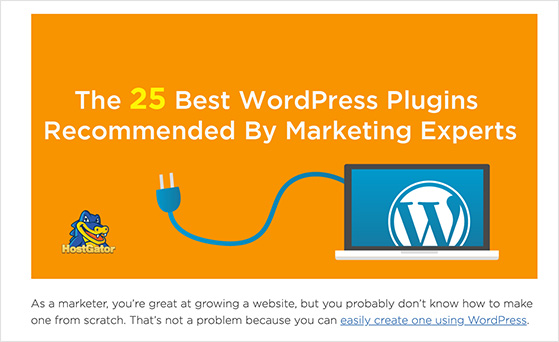 There are many benefits to including content from industry experts and thought leaders in your lead generation plan. These experts usually have large audiences that are relevant to your business and brand.
Have your B2B marketers perform outreach to multiple experts and influencers in your field of interest, asking them for their opinion on a topic your target audience is interested in.
You could ask them about their favorite free lead generation tools, tips for achieving success, or even their morning routine. Just make sure the information is highly valuable for your readers.
If they don't answer immediately, follow up and explain the benefits of participating.
Then compile the answers into an expert roundup for publishing on your blog, with a clear call to action such as signing up for your email list to get more useful advice. When the article is published, notify everyone involved so they can share it on platforms like LinkedIn, Facebook, and Twitter.
5. Create a Free Content Upgrade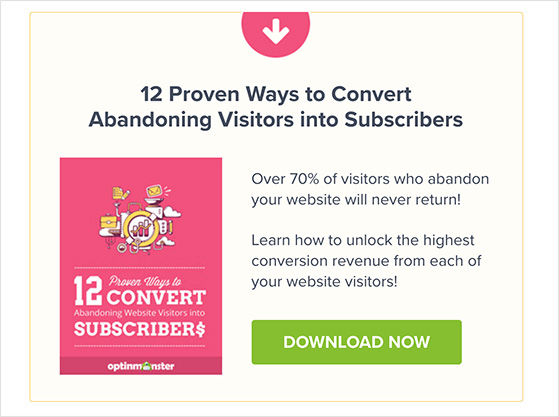 Following on from the previous method, you can go one step further and transform your expert roundup into a handy checklist, whitepaper, infographic, or cheat sheet people can download and refer to later.
This is what we call a content upgrade, a lead magnet or bribe designed explicitly for blog posts to encourage prospects to opt-in to your email list. Visitors are more likely to part with their contact information if they're getting something for free in return.
You can create a content upgrade easily using your favorite graphic design software. Then add your content upgrade to your post as a lead magnet.
When prospects click on your lead magnet, they'll be asked to enter their email address. You can deliver the content upgrade when they've successfully confirmed the subscription.
This results in new leads for your sales team and free content for your visitors. It's a win-win!
We suggest using a powerful tool like OptinMonster to deliver your lead magnet. It offers powerful targeting and automation features and works seamlessly with popular CRM and marketing platforms.
6. Build a Free Email Course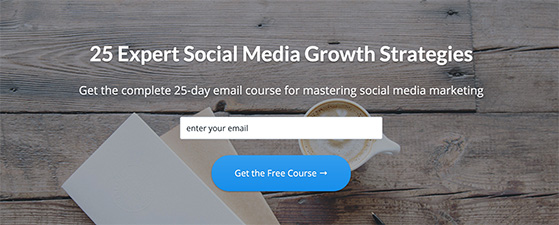 Another excellent idea for generating leads might involve a little more work but can yield many qualified leads. And that is by creating a free email course.
Email courses don't need to be long and complicated. A simple email series teaching valuable information you know your target audience wants is enough.
An easy way to build an email course is to gather tips and advice from your published blog posts. You can then simplify them into short, actionable lessons and deliver them in sequence over time using your preferred email marketing software.
Then you can promote the email course on your blog or website with a strong call-to-action (CTA) and opt-in form to encourage people to sign up.
Want to know when the best time to send emails is? This guide will help you find out.
7. Offer a Free Trial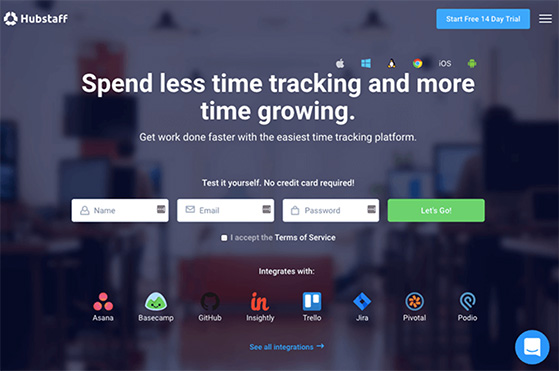 A great lead generation idea for software companies and startups is to offer potential customers a free trial of your product. That way, people can see if the software functionality fits their needs before talking to your salespeople and buying.
You can do this by building a PPC landing page, creating a lead magnet, popups, or even using a combination of optin methods to encourage people to subscribe. Spend some time learning what the most effective method is for your website. Try different optin formats and split test them to see which ones convert better.
You can learn how Hubstaff increased their free trial signup conversions by 21% here.
8. Add a Recent Sales Popup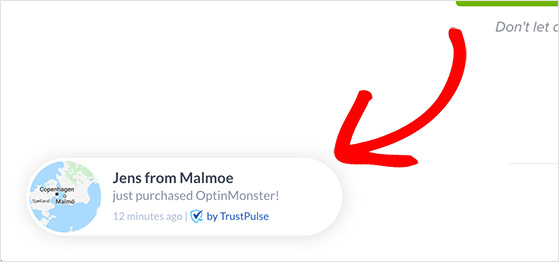 Popups are a great way to generate leads and boost conversions. But have you considered using popups as a form of social proof?
A recent sales popup is an effective way to display social proof and induce the fear of missing out (FOMO) in potential customers, encouraging them to take action.
Using a plugin like TrustPulse, you can add a sales notification popup to your website without coding. And you can use the on-fire notification feature to induce FOMO on your key landing pages, which will result in more leads and sales.
9. Promote a Limited Time Offer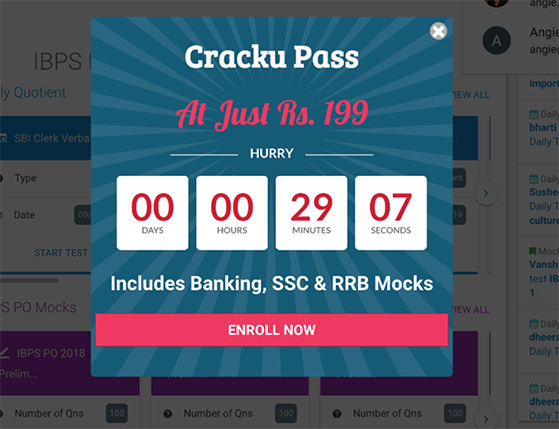 Did you know that you can leverage countdown timers in your lead generation strategy by offering limited-time promotions?
A countdown timer is a lead generation idea that creates a sense of urgency and encourages prospects to take action immediately before the time is up. And you can use it on your own website in a popup, slide-in, or even a floating bar at the top of your site. Simply include a timer, your offer, and a strong CTA.
For complete instructions on how to add a countdown timer to WordPress, check this out.
10. Publish a Survey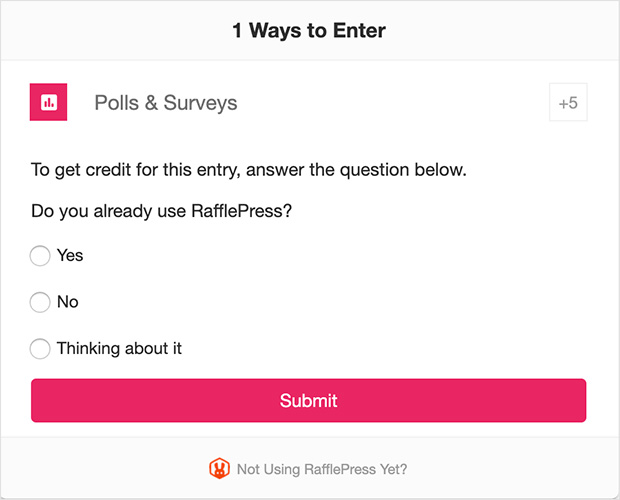 Surveying your audience is one of the simplest ways to gather leads and user information. It's also a great way to see if people are happy with your site's user experience and doesn't take long to set up.
Take some time to figure out the metrics you want to collect from your survey, then put your questions together in a simple survey.
You can easily create a survey form in WordPress to publish in a post or landing page. Then all you need to do is promote it to your audience to gather the results.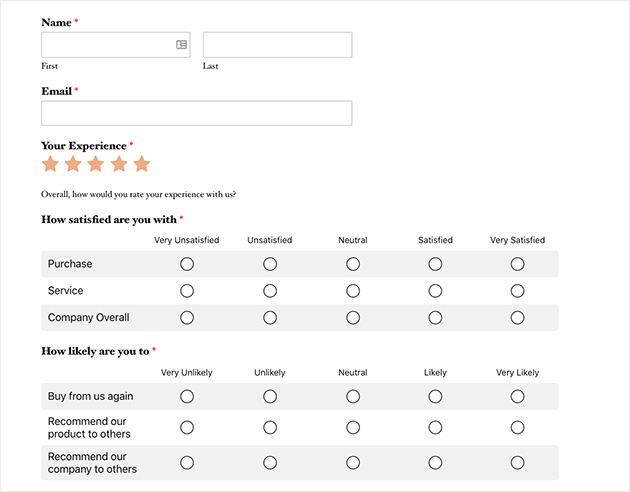 You can add a simple survey to your giveaway using the RafflePress Polls and Surveys action.
Here are a few ways to promote your survey:
Share the survey on social media
Add the survey to your email newsletter
Include your survey in your blog sidebar
And for a useful hack to get more survey responses, consider including a prize draw as an incentive.
11. Display Reviews and Testimonials
Earlier, we discussed how using social proof on your website can encourage visitors to take action for fear of missing out. Another way to leverage social proof is to display reviews and testimonials about your products or services, to reassure prospects that you're offering something of value and quality.
To use social proof for B2B lead generation or any other business, such as real estate, try displaying testimonials from satisfied clients who have used and recommended your product or service. You can even go a step further and write case studies on how you helped other businesses to succeed.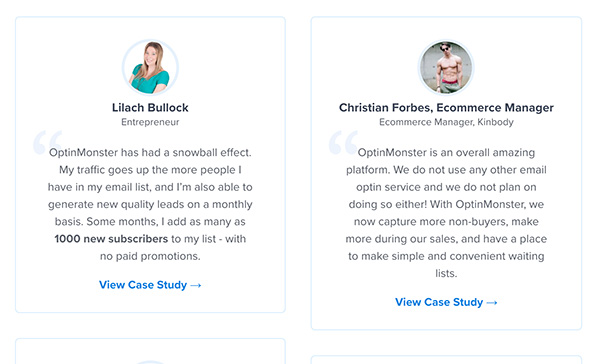 If you're a business looking for B2C lead generation ideas, you can leverage your customer reviews to display on your product pages to reassure prospects before they commit to their purchase.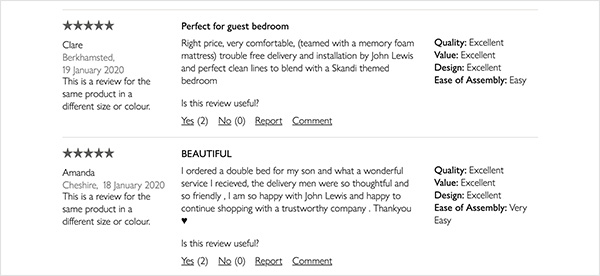 Moreover, customer reviews are highly visible on search engines, so encouraging reviews on sites like Trustpilot and Amazon can increase the visibility of your products even further.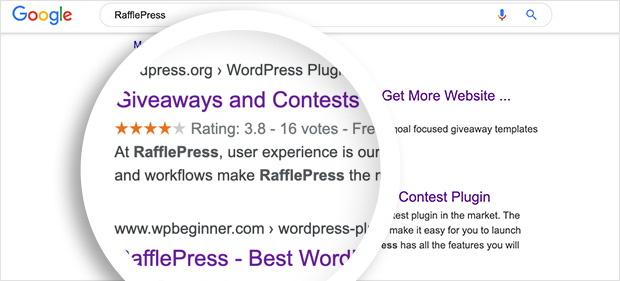 Looking for an easy way to add reviews to your WordPress website? Try Smash Balloon.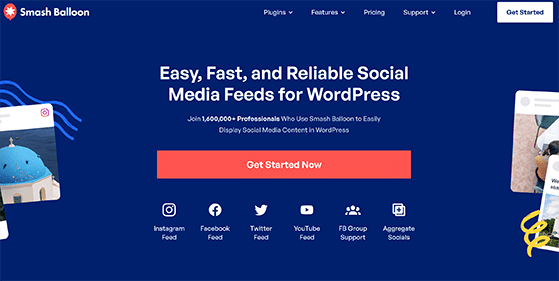 It's a powerful WordPress plugin that lets you add social media feeds to your site with just a few clicks. This plugin is easy to set up, doesn't have any complicated settings, and lets you display social content on your site without code.
Smash Balloon's Facebook Feed plugin lets you automatically pull Facebook reviews from your page and display them on your site.
Follow this guide to learn how to embed Facebook reviews in WordPress.
12. Join a Webinar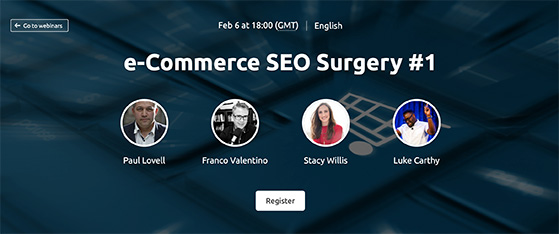 Webinars are fantastic lead generation ideas you can use to generate sales and increase signups. You don't even have to create your own to make it a great success.
Team up with a like-minded brand (that isn't your competitor) to host a joint webinar that your target audiences will find super valuable.
You can promote your webinar on your blog, social media, and newsletter to build a buzz and encourage people to sign up for their spot with a high-converting landing page or opt-in forms.
And to encourage a sense of urgency, add a countdown timer to your opt-in for an extra boost in leads.
An alternative to Webinars could be to create a podcast that is just effective.
13. Create a Template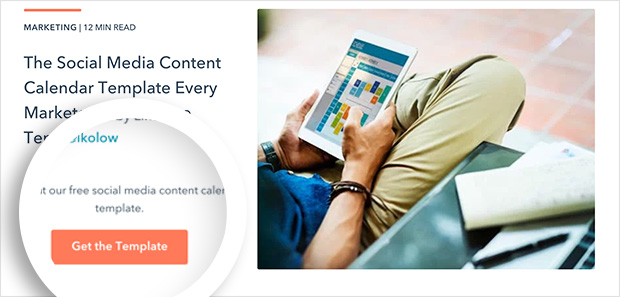 We all use some form of template to simplify our everyday processes. Some good examples are:
Email templates
Planning templates
Calendar templates, etc.
For a business looking for lead generation ideas, putting together a template for your visitors to use is a great way to nurture strong relationships that can end in them buying one of your products.
Think about what your prospects would find most useful in their daily lives and turn it into a simple template in return for their contact information. You'll be surprised at how successful this approach can be.
14. Create a Free Tool
There's a great reason, so many businesses create free tools for people. Despite the time and effort needed to put them together, it's a fact that simple, interactive tools like IsItWP's Headline Analyzer can create a massive amount of qualified leads.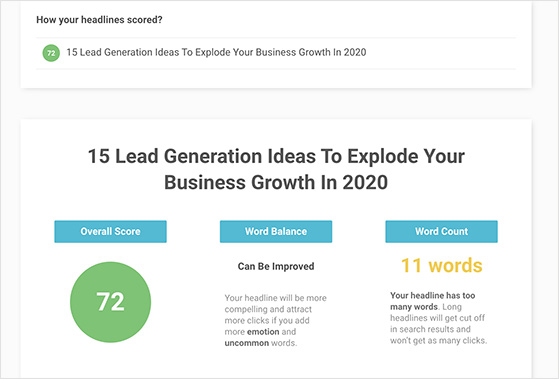 Using the headline analyzer as an example, at first sight, it might not be clear how it can result in more leads for the brand. But when you scroll through and dig deeper, you'll see that IsItWP offers heaps of valuable information about blogging and websites, which is pretty relevant to someone analyzing their headline.

This additional information is likely just what the user needs, so when they're faced with a CTA further down the page, they're highly likely to take action and become a lead.
15. Use Gated Content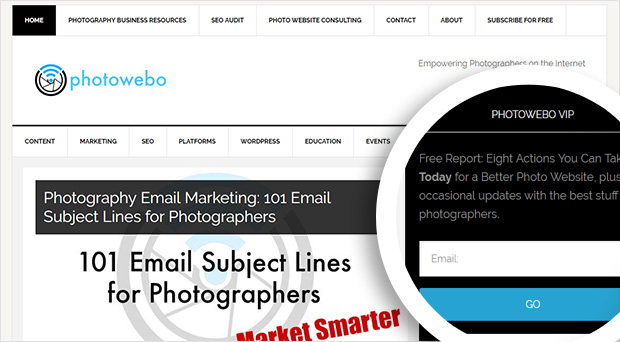 Our final lead generation idea for this article is leveraging the use of gated content. Gated content is when you lock specific posts or pages on your website behind an opt-in form, so users must enter their email address to access it.
You can create gated content in WordPress using OptinMonster's content locking feature, which prevents people from accessing certain areas of your site if they're not registered users.
That way, only those already qualified leads can view that content. While on the other hand, you're creating FOMO for those who haven't yet subscribed.
So there you have it. We've covered 15 powerful lead generation ideas that are sure to explode your business growth. Now all you have to do is put them into practice and watch the leads roll in!
And if email marketing features prominently in your lead generation plan, these genuine ways to grow your email list will definitely help your efforts.
If you liked this article, please subscribe to our YouTube Channel for RafflePress video tutorials. You can also find us on Twitter and Facebook.