Did you know most businesses don't have a clear strategy for marketing their content? Without one, you risk your efforts going to waste. But those who DO invest in a solid content marketing strategy are more likely to see success and excellent returns on that investment.
So if you want to succeed, you're in the right place. In this article, we'll show you how to develop a content marketing strategy in 11 easy steps. Then you can grow your businesses without wasting time, money, and effort.
Here are the steps to refer back to:
Step 1: Define Your Goals and Mission
Step 2: Make Your Goals Measurable With KPIs
Step 3: Understand Your Audience
Step 4: Evaluate Your Existing Content
Step 5: Discover Your Ideal Content Channels
Step 6: Identify Your Key Content Types
Step 7: Work Out Your Content Production Process
Step 8: Build Your Content Calendar
Step 9: Create Your Content
Step 10: Market Your Content
Step 11: Measure Your Results
But before we start, there's a pressing question to answer.
What Is a Content Marketing Strategy?
A content marketing strategy is the process of building an audience by creating and delivering content that turns site visitors into fans, leads, and customers.
In essence, you're creating valuable content to reel in your ideal audience. Your content is the hook that spurs people into action, with the aim being to turn them into paying customers.
But doing all the above is pretty hard without a content plan.
Here are a few more reasons for building a content marketing plan:
A documented strategy helps you feel more confident in your work.
Content marketing challenges won't seem so overwhelming with a plan in place.
A documented strategy makes it easier to convince stakeholders.
It's easier to chart and measure your success with a clear process in place.
Now that you know what a content marketing strategy is let's go ahead and learn how to develop one.
How Do I Create a Content Strategy for My Website?
To create a content strategy for your website, you need to flesh out your reasons for building a plan, what you want to include, and how you'll do it.
It might seem scary at first, but don't worry. We'll break each step down, so you know what to do.
Let's dive in!
Step 1: Define Your Goals and Mission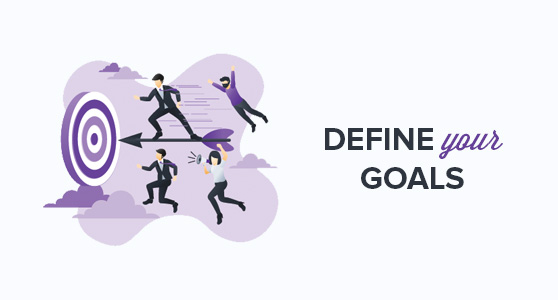 An excellent place to start when developing a content marketing strategy is to write a mission statement.
Mission statements are short summaries of your aims and values as a company. And it helps you focus on what content is and isn't essential, so everything stays on track.
Here's what a good mission statement covers:
Your target audience: the people you want to attract to your website.
Your content: the content you'll use to reach your ideal audience.
The benefits: how your audience benefits from your content.
To give you an example, here's the mission statement from Awesome Motive's about page.

The statement defines the audience (small businesses)
Covers the content (enterprise-level tools, team, and training)
And describes the benefits (grow, and compete with the big guys)
To create a mission statement for your own business, give the following formula a try.
"We provide [audience] with [content] to help them [goals]"
Now, that covers what your audience gets from your content marketing strategy. But what about your business? What do you get from it? That's where your business goals enter the picture.
Some of the most popular business goals include the following:
Increase/improve revenue: as a direct result of your content marketing strategy.
Get more sales and leads: which help you meet your revenue goals.
Attract more traffic: because more traffic improves your chances of meeting other goals.
Gain influence and authority: by improving the image of your business.
Successful SEO: leading to more website traffic.
Less marketing costs: as a result of useful content.
Social media engagement: to help your site traffic and authority.
Now that you have your mission statement and business goals in place, it's time to make them measurable.
Step 2: Make Your Goals Measurable With KPIs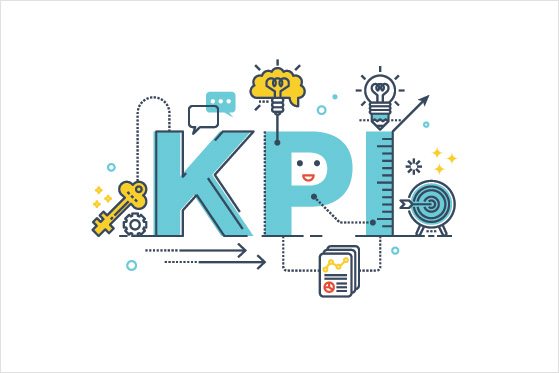 The best way to achieve your goals is to make them easy to measure. And you can do that by setting some key performance indicators (KPIs).
KPIs are measurements that evaluate your success. Plus, they'll let you know when you've achieved your goals with milestones you can tick off when you reach them.
Even better, they include what you want to achieve with specific numbers attached to them.
Let's look at some KPI examples, so you understand them better:
Reach [number] revenue target within a quarter.
Get [number] new signups using your lead magnet as a sign of quality leads.
See an [percent] increase in website traffic due to quality content.
Achieve an [percent] increase in page rank for crucial site pages to improve traffic.
Get [number] of shares, comments, and engagement on relevant content.
It's also worth keeping an eye on your marketing costs too. Otherwise, your spending may get out of control with no returns to show for it. You can learn how to measure your content marketing return on investment (ROI) here.
Now let's move on to step 3, which is all about your audience.
Step 3: Understand Your Audience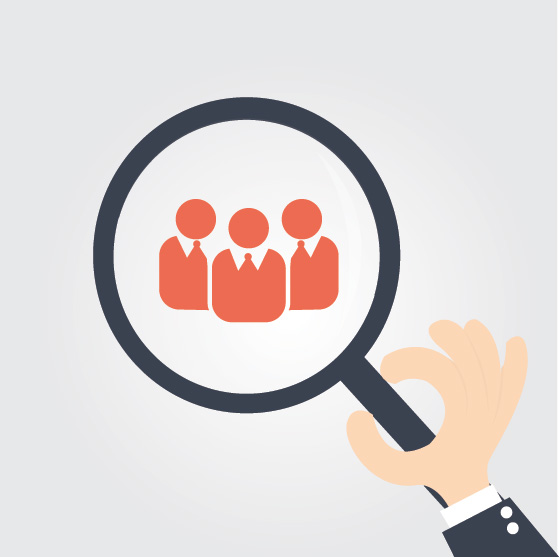 By now, you probably know that for your content marketing strategy to be successful, you'll need to understand who your audience is. That way, you can create the right content to reach them.
There are 3 things to do to achieve this, which we cover below.
3a. Collect Visitor Demographics
First, you need to gather demographic data for your site visitors, email subscribers, and social media followers. Demographic data are statistics about who your visitors are.
For example, key demographics usually include the following information:
Age
Gender
Education
Income
Occupation
Marital status
Location
Web analytics software like Google Analytics is a popular choice for site visitor data. And by digging deeper, you can see their key interests too.
You can find this information in Google Analytics by heading to Audience » Interests » Overview. From there, you can see the market segments your visitors fit in to.

If you haven't already done so, you can learn how to add Google Analytics to WordPress here.
Social media networks offer similar analytics for audience insights. For Facebook, you can learn about your fans' demographics by viewing your Facebook Page Insights.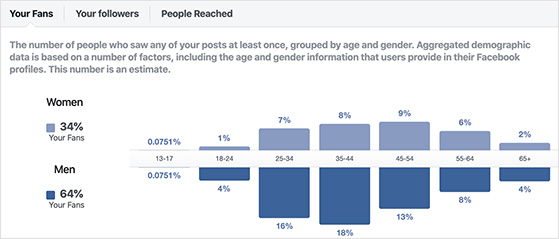 And if your audience is on Twitter, you can use Twitter Analytics to view your followers' demographics.
3b. Gather Customer Feedback
Now it's time to learn more about your target audience. One way to do that is to collect feedback from the customers you already have.
Doing so helps you figure out what their most pressing needs are and how they feel about your current content. It'll also help you learn how you to address the problems they're facing.
With the right feedback, you can then do the following:
Understand the priorities of your audience
Discover the best places to reach them
Put together a buyer persona
Here are several ways to collect customer feedback. And if you're using surveys as one of your methods, you can learn how to get more survey responses here.
3c. Build Buyer Personas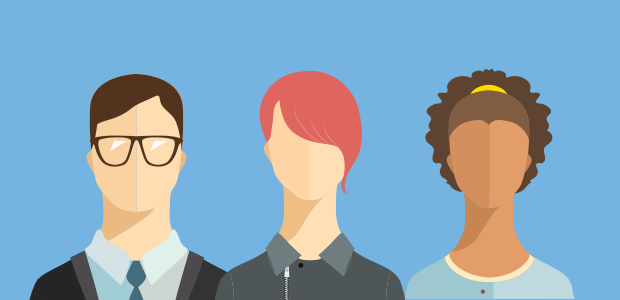 Once you have the demographics and feedback from your customers, you can build a buyer persona around that information.
Buyer personas define your ideal customers, so can you target them better with the right content. Robust buyer personas include details on your customers' pain points, information sources, and what motivates their behavior.
Once you know this, you'll understand what content they'll respond to, how it'll help them, and what makes them care about it.
You can learn more about how to create a buyer persona in this guide.
When you've learned who your audience is and what motivates them, move on to the next step.
Step 4: Evaluate Your Existing Content
Chances are you already have content on your blog or website. That content might be in the form of videos, social media content, or even podcasts.
Your next step is to learn if that content is helping you meet your goals or having no impact at all. And to do this, you'll need to do an audit of the content you have.
A content audit does 3 things which are:
Logs all your current content in all formats
Assesses how useful or successful they are
Discovers gaps you can fill in with new, quality content
Let's look at how to do this for your content marketing strategy.
4a. Logging your content
An easy way to record your blog and site content is to use a content audit tool like the one offered by SEMRush.
You can do that by setting up a new project and choosing the part of your site you want to audit like your blog. When you've chosen the URLs, click the Start Content Audit button.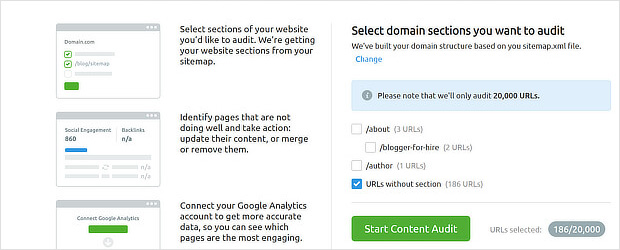 SEMRush then provides an overview of your content, including:
Your content titles and descriptions
The length of your content
The number of backlinks to your content
How many social shares it has
Then you can export that data to a spreadsheet with all the URLs.
4b. Learn How Useful Your Content Is
With your content audit done, it's time to see if it's useful for your content marketing strategy.
Here are some of the key metrics to look for:
If there are lots of inbound links
How well the keywords for the content rank in search engines
If the content is shared a lot
Much of that information is in the report above. But you can find more by using a few other SEMRush tools like the position tracking and site audit tools.

That info will let you know which content is working well and doesn't need any changes, and which ones need to be improved to meet your goals. It'll also show you which content has no impact and needs removing.
4c. Find Gaps in Your Content
The last part of this step is to find gaps in your content you can use them to reach your goals.
Those gaps might include:
Relevant keywords you're not already targeting with great content
Questions you're not answering from your target audience
Content that's starting to rank but which needs improvement
Again, you can use SEMRush to discover gaps in your content. To do this, head to the Competitive Research Toolkit. Then under the SEO heading, click Keyword Gap.
From here, you can add your URL and the URLs of your competitors. Then click Compare.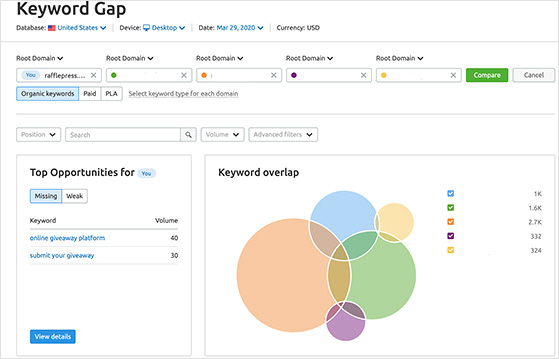 SEMRush will then reveal a list of competitor keywords you can target with your content.
Step 5: Discover Your Ideal Content Channels
No doubt, you're starting to get a good idea of where your ideal audience hangs out online and where your presence is already having an impact.
But it's worth making sure by looking at your analytics to see where your content is shared.
You can do this in Google Analytics by heading to Aquisition » Social » Overview.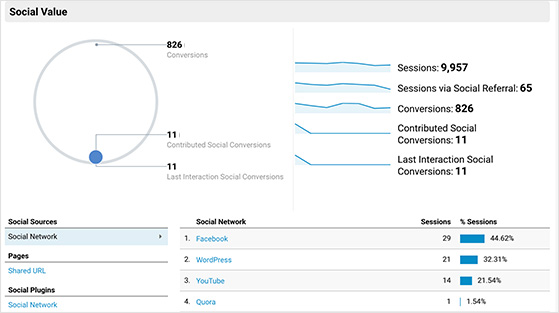 And Buzzsumo has a Content Analysis tool where you can see your shares by content type, network, content length, and more.

Once you have that information, you can figure out which networks to target for more engagement and social media shares for your content.
Further Reading: 22 Online Apartment Marketing Ideas Guaranteed to Attract Renters
Step 6: Identify Your Key Content Types
The next step is to work out the types of content you'd like to create.
When you develop a content marketing strategy, the best approach is to have a core of content published on your website. Then you can repurpose that content and share it elsewhere online.
With this in mind, blog posts are a crucial part of your content mix. Your blog posts should be valuable and shareable with a good combination of article types.
But how do you figure out which types of content to write?
Using the Buzzsumo tool we mentioned above, you can see the types of content your visitors already enjoy, matched with their total shares.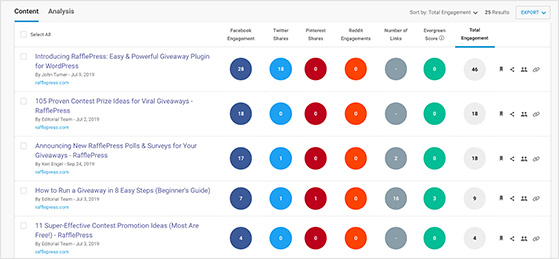 For instance, RafflePress readers love list articles and how-tos.
You can use the same tool to find other successful content, which you can use for inspiration.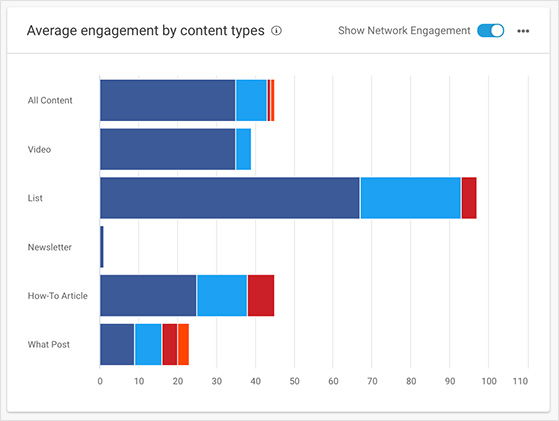 In this report, we can see that video content is a popular choice for our audience too.
It's not just written content you'll want to focus on either. Video content, as we mentioned above, is a popular content type that not only encourages tons of engagement but also keeps people on your site longer and generates more leads.
Visual content also plays an essential part in your content mix. Graphics break up large walls of text and are excellent for sharing on visual platforms like Pinterest and Instagram.
Then there are advanced types of content such as lead magnets, ebooks, cheatsheets, and workbooks designed to get more leads too.
When you've decided on what you'll create, you need to work on a process for producing that content.
Step 7: Work Out Your Content Production Process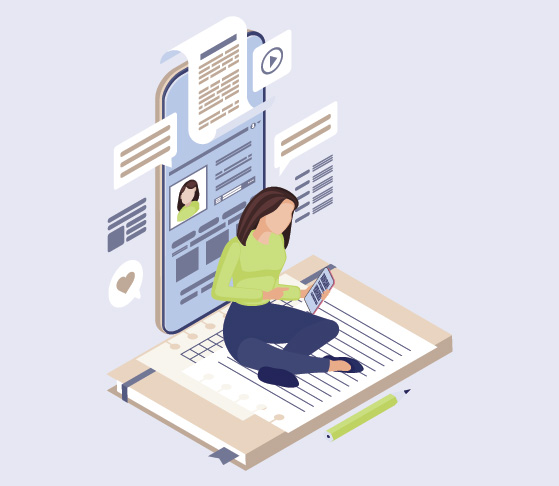 Next up, you need to make sure you've got everything required to deliver your content marketing strategy.
Think of it as the 3 'Ws' of your strategy which we explain below:
Who'll create your content? Depending on the size of your business, this could be your CEO, the chief marketing officer, content marketing manager, or individuals based on their expertise.
What tools and resources do you need? You might need content writers, video editors, and graphic designers.
What does the workflow look like? For instance, start with an outline, write the content, create images, send it to the editor, upload, and publish.
Now before we move on to creating any content, it's worth building a content calendar, so you know what you'll publish and when.
Step 8: Build Your Content Calendar
When you develop a content marketing strategy, it's crucial knowing when you want to publish your content.
Building a content calendar saves you from making any mistakes through lack of planning. And it's pretty easy to create one.
One way to make a content calendar is to use a simple Google Calendar. Just add the due dates for each piece of content and go from there.
But if you have a large team with lots of content to manage, task management software like Asana is ideal for helping keep track. Even better, Asana comes with an Editorial Calendar Template, and you can customize it to fit the needs of your team.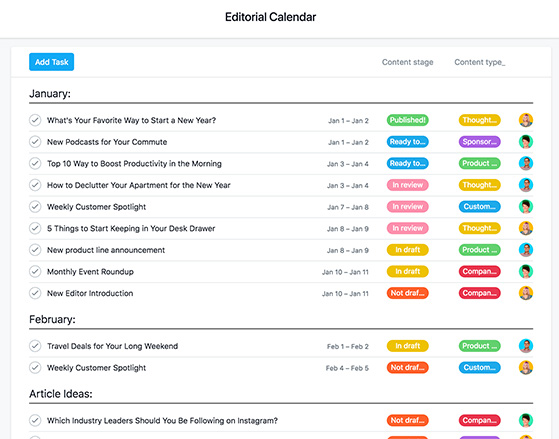 When you've fleshed out your content calendar, you can finally move on to creating content.
Step 9: Create Your Content
Now you're ready to start creating your content. But if you haven't done that before, doing it for the first time can be pretty scary. With that in mind, let's look at how we'd approach writing a new blog post.
From your earlier research, you've likely got a good idea of what to write about. In our example, we saw that our audience enjoyed list posts and how-to articles.
So the first step in our content creation process is to choose a title from the content calendar. Then you'll need to research the topic.
You can do this by opening an incognito window in your browser and pasting the keywords for your text to find similar content.
Look carefully at the top search results and note down what you can do to write something better.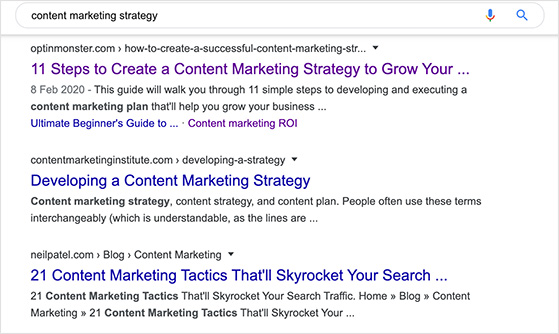 Then scroll to the bottom of the search page and make a note of the Latent Semantic Indexing (LSI) terms. These are phrases people might also use to search for the content you're researching. And they're great for finding key talking points to use in your articles.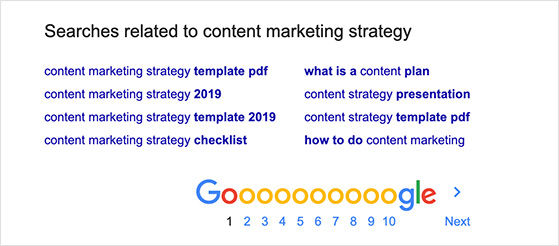 Next, put all your research together into a well-organized blog post. You might want to check out these SEO ranking factors so you can improve your chances of ranking in search engines.
But don't forget to write for humans. Keep your writing clear, informative, and as if you're having a conversation with a friend.
Step 10: Market Your Content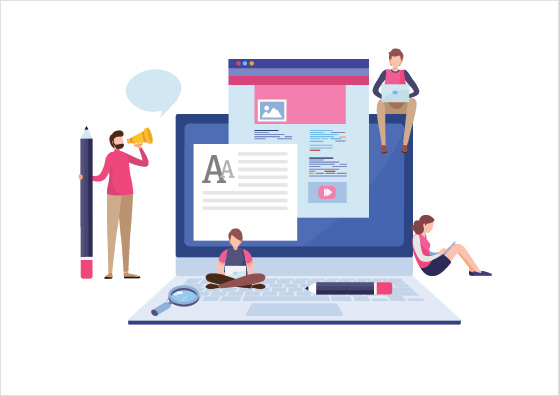 With your content written, the next step is to publish and market it to your audience. Without this step, you won't reach many people, and in turn, won't meet your goals.
Here are some ways you can market your content:
Schedule it on a social media marketing tool to publish on your social media profiles.
Distribute your content to subscribers using email marketing.
Get in touch with influencers and thought leaders to spread the word.
You can also use OptinMonster to promote your content both on your site and through your newsletter. For example, LeadGuru used OptinMonster to convert 81% of visitors.
OptinMonster has a ton of features to help you deliver lead magnets, direct new visitors to critical areas of your website, and engage them with new, timely content.
And with their powerful Exit-Intent® Technology, you can show targeting campaigns to people right when they're leaving your site. Even better, it re-engages them, drives conversions, and reduces bounce rate, which is a key ranking signal.
Step 11: Measure Your Results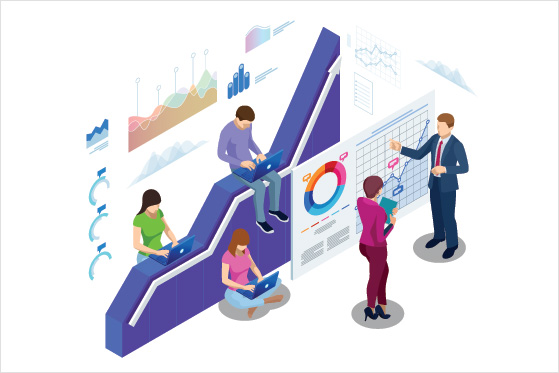 Now the time has come to analyze and measure the results of your content marketing strategy. To do that, go back to the KPIs you set. Then see what's changed and if you're hitting your goals.
To recap, you can check the following places for performance analytics:
Google Analytics to check your website content.
Buzzsumo, or the insights on each social platform for your social media analytics.
OptinMonster's conversion analytics dashboard to measure your marketing campaign success.
Monitoring your success makes it easier to adjust your strategy to stay up-to-date with changes in the behavior of your audience.
And there you have it!
In this article, you've learned how to develop a content marketing strategy so you can tailor your content to reach your ideal audience. And as a result, get more traffic, leads, and paying customers.
If you want to level up your marketing efforts, check out this guide on creating a retargeting strategy.
Don't forget to follow us on YouTube, Twitter, and Facebook for more great tips to grow your business.