Are you looking for social media contest ideas to grow your business?
Running contests on social media is ideal for raising brand awareness, attracting potential customers, and gathering qualified leads. Yet, with so many companies using this tactic to boost their business growth, coming up with new ideas is challenging.
To help you get started quickly, we've created a list of social media contest ideas and examples to grow your business faster than ever!
How Do You Make a Good Social Media Contest?
The easiest way to run a successful social media contest is to use an online giveaway tool like RafflePress.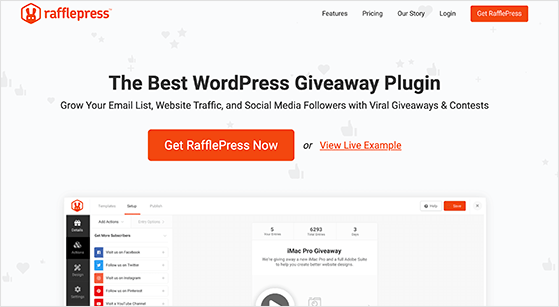 RafflePress is the best WordPress giveaway plugin on the market. It makes it super easy to do a giveaway online right from your WordPress website. Plus, it gives you everything you need to accomplish your giveaway goals, whether to grow your email list, increase website traffic, or boost social media followers.
You can learn how to create a social media contest with RafflePress here.
Best Social Media Contest Ideas
1. Share a Photo Contest
Our first social media giveaway idea is to run a social media photo contest. It's a great way to gather user-generated content from your audience, and you can use it to showcase the features of your products or services. Ask users to snap photos of how they use your products in return for entries.
Choosing a winner can be as simple as asking people to vote for the best photo or even via a panel of judges.
Gansetts beer ran a photo contest in the lead-up to Valentine's Day. To enter, fans had to share a photo of what Valentine's meant to them on their social media accounts and tag it with the brand's hashtag. The winner received a dozen roses to give to a loved one.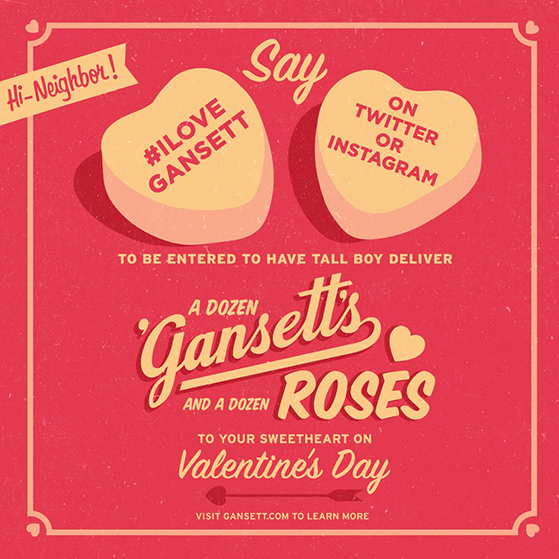 2. Submit a Video Social Media Contest
Like a photo contest, online video contests require users to submit a video in return for a contest entry. You can use a video contest to increase subscribers on your YouTube channel by creating videos announcing and promoting the giveaway.
You can ask users to share the video contest with a friend, watch a specific video, and more for bonus entries. This will help you expand your reach and attract more participants.
Did you know that running a video contest is one of the best ways to get more likes on YouTube?
3. Sweepstakes Social Media Giveaway Ideas
Sweepstakes are like raffles where users can enter their contact details to win prizes. The winner is usually drawn at random to keep things fair.
This is a great way to generate leads for your brand, and since it's easy for people to participate, it's a must-have for your list of social media competition ideas. Usually, users have to sign up with their email address to enter the contest, making it the perfect tactic for growing your email list.
Universal Studios has an excellent example of how sweepstakes can be fun, vibrant, and easy to enter. For this opportunity to win a trip to Hollywood or Orlando, all users have to do is enter their contact details on the giveaway landing page.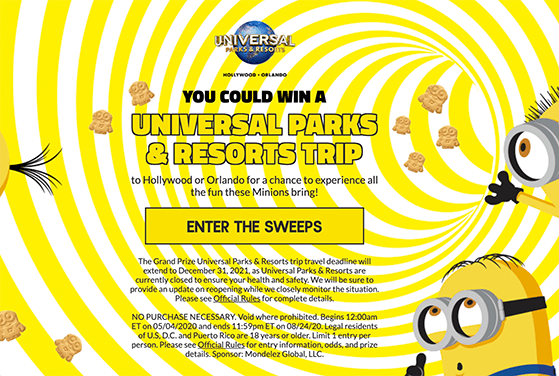 4. Refer a Friend to Win
Referral contests are a great way to increase your business reach. The entry requirement for this type of contest is to share the giveaway on a social media platform. Then, as more people share your giveaway, more people will see it, and so on.
You can also include bonus entries to follow your social media channels to help grow your followers.
Check out more refer-a-friend promotion ideas here.
5. Write a Caption Contest
Caption contests let users create a caption with an image in return for entries. You can either pick the best caption as the winner or draw a winner randomly. This is another easy way to attract many entries as little effort is required to enter.
With this type of contest, it's good to include additional ways to enter and share the contest.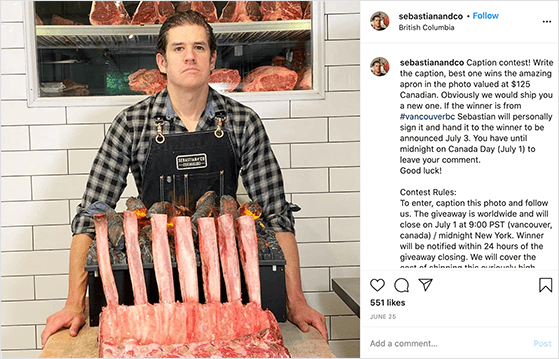 For example, Sebastian & Co asked users to follow them on Instagram and caption their photos for a chance to win. You can easily create a similar social media giveaway post.
6. Comment to Win Contest
Commenting contests require users to leave a comment on your social media post for a chance to win. Since it's easy for people to enter, it can generate many new leads for your brand.
The great thing about this type of contest is you can run it for any social media channel. All you have to do is create your post with a caption explaining the entry rules and details.
Alternatively, you can host the contest directly on your website using a giveaway tool like RafflePress. Then you can promote your contest on all your social media channels for maximum reach.
7. Vote to Win Social Media Giveaway Idea
The winner of a voting contest is the user with the most votes. This is another way to spread the word about your giveaway, as participants will share the contest with friends and family to secure more votes.
You can ask users to vote for a winner in the comments section of your post or host the contest on your website and use a giveaway tool to keep track of votes.
This type of contest is easy to pair with a submission-based campaign. For example, Drovers began their campaign as a photo contest. And in their social media giveaway post, they asked users to vote for the winner on their Facebook page.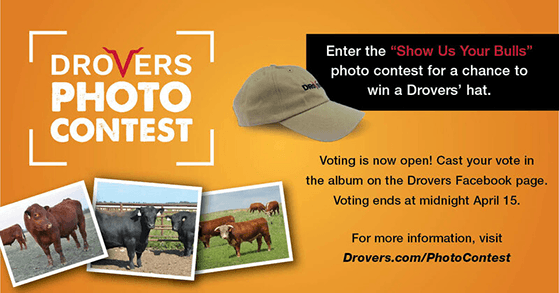 If you'd like to keep track of votes, use the Surveys and Polls entry action in the RafflePress builder. Then you can quickly see who has the most votes at a glance and pick a winner.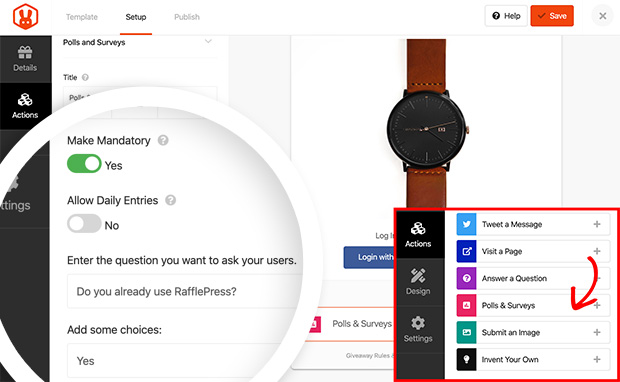 8. Submit an Essay Contest
Essay contests are ideal for collecting user-generated content around your customers' experiences. You can then allow users to vote for the best entry and share the contest on social media to maximize your reach.
You can ask for submissions on any topic with essay contests, but it's best to keep things relevant to your brand.
For instance, you could ask for essays on:
Why users are passionate about your products
Stories about your industry people want to share
People's experiences using your products
You can combine this with a voting contest to motivate users to share the giveaway on their social channels.
9. Tag a Friend to Enter
Tag-a-friend contests are technically a comment and share wrapped in one. And when people participate, it creates a ripple effect where one friend tags a friend, who then tags a friend, and so on.
A great example of this in action is this giveaway from Broke Green Mums.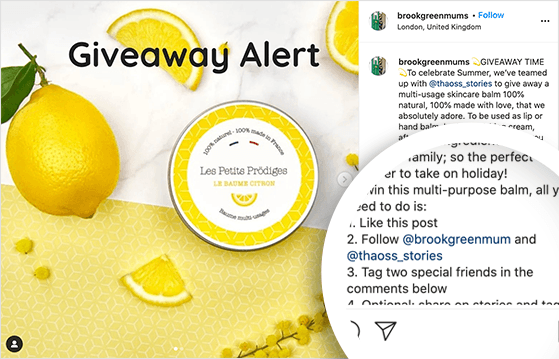 They teamed up with a complimentary brand for their contest and asked participants to tag 2 friends in the comments. They then bolstered this with optional entries to follow both Instagram profiles to get more followers.
10. Follow to Win Contest
Follow-to-win contests are the most straightforward solutions for broadening your audience. They're also usually paired with a request for a like and share to increase engagement. Users need to follow you to enter to win.
But you don't have to stick to the standard format. Instead, you can run a follow-to-win contest to reach a specific follower goal. Then when you reach the goal, you can randomly draw a winner.
11. Regular Social Media Contests
You may already know that it's easy to lose followers quickly on social media. Yet if you run regular contests on your social channels, you can attract loyal followers who'll stick around longer, rewarding you with a steadily growing follower count.
Costello's Bakery runs a weekly giveaway on Instagram with significant effect.
Every Wednesday, they give away one of their cupcake boxes to one lucky random winner. All people need to participate is to leave a comment and follow their profile.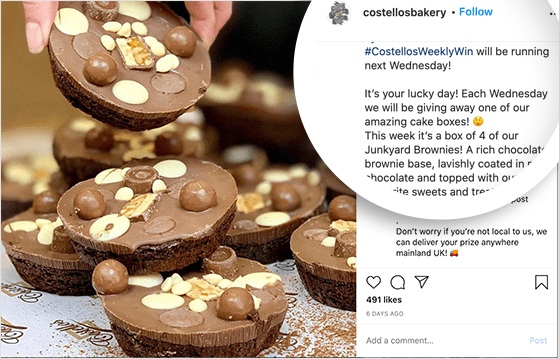 Their food contest idea for social media receives tons of likes and engagement while helping to grow their followers. Why not run a similar
12. Follower Milestone Contests
Reaching follower milestones on social media is an excellent opportunity to thank your audience and reward them. So why not run a giveaway celebrating your milestone?
Create a post thanking everyone who's followed you in the past. Then highlight that you're running a giveaway to celebrate. To help spread the word, ask users to follow, like, or comment for a chance to win.
Alternatively, you can use a giveaway app to get people to follow you on other social platforms. Then you can grow your audience there too.
13. Play to Win Social Media Contest Giveaway
Another unique way to engage your audience and secure those crucial leads is to turn your contest into a game. For instance, you can ask users to play social media games to win prizes.
All they'd have to do is play the game and enter their details. Then when the giveaway ends, you can notify them of the winner.
Trident implemented some game ideas with the Chew Tunes contest to win a trip to the Grammys or a cash prize.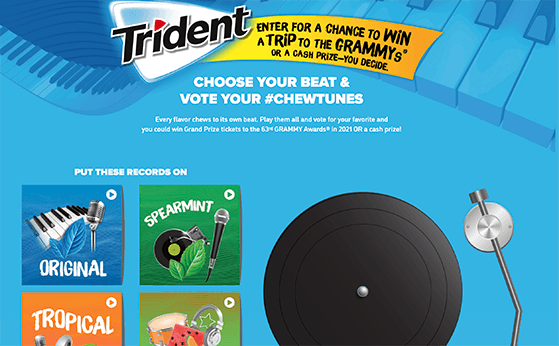 Users had to play each record and vote for their favorite to enter. Since users had to sign up with their email addresses, it gave Trident the ability to reach those people with marketing messages in the future.
Consider running a spin-to-win campaign if you don't have the budget to create a game from scratch. Or you could create a fun game with a trivia question format.
14. Social Scavenger Hunt Contest
Scavenger hunts don't automatically spring to mind when running a social media contest. Yet, they're a great way to simultaneously engage people's curiosity and promote your brand.
One way to run a social media scavenger hunt is to hide clues such as photos, videos, and more across all your different platforms.
Alternatively, you can ask users a series of questions to find the answers in posts scattered throughout your channel.
Participants can leave their answers on your giveaway widget and join your newsletter to complete the entry requirements.
15. Hashtag Challenge Social Media Contest
Hashtag challenges have been around for some time. Yet, with the growth of sites like TikTok, they've seen a surge in popularity. Because of that, it's now easier than ever for brands to create a branded hashtag that prompts users to get involved and become brand ambassadors.
Chipotle is an excellent example of this in action. To celebrate Cinco de Mayo and drive usage of their app for orders, Chipotle created the lid flip challenge.
After just 6 days of the challenge going live, 110,000 videos were submitted to the challenge, resulting in 104 million video views. More importantly, it created record-breaking digital sales, driving app downloads and delivery among Chipotle's target audience.
16. Social Media Contest Ideas: Use a Filter to Win
Another creative way to promote your brand and engage your audience is to create a filter challenge to win a prize.
Many companies have created branded filters to promote their products and raise brand awareness.
For example, the Kiss The Brides bridal show ran a filter contest to win tickets to their next show, making this a great ticket giveaway idea.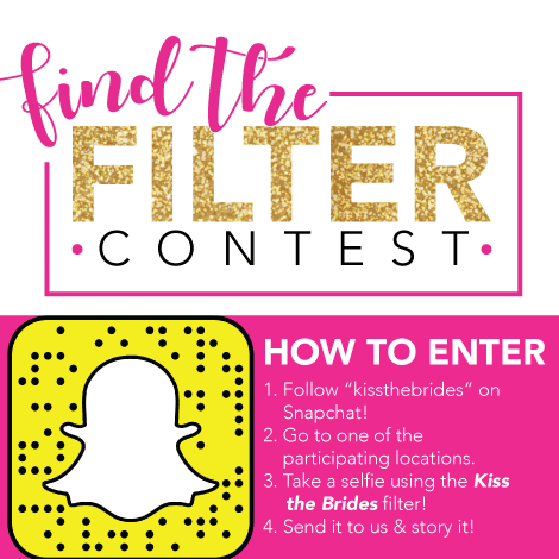 To enter, participants had to follow the show on Snapchat, visit a participating location, take a selfie using their branded filter, and send it to them in a story. This example is an excellent social media contest idea for events or trade show social media contests.
17. Pin it to Win it
It's easy to forget the power of Pinterest to drive followers and leads to your business. As one of the largest platforms for visual content, it's the perfect place to get your audience engaged with your products.
You can run a Pinterest contest to ask users to create a Pinterest board of their dream home using your products. Alternatively, travel companies can get users to pin their dream vacation.
You can then reward the winner with free products or a prize bundle of relevant goods.
That's it!
We hope this article helped you find some great social media contest ideas and examples you can use for your own campaigns.
And if you're ready to start creating your own social media contest, check out this step-by-step guide.
Don't forget to follow us on YouTube, Twitter, and Facebook for more great tips to grow your business.