Do giveaways work to generate leads and grow your business? The answer is yes, IF you're offering the right prize. In this article, we'll share proven giveaway prize ideas for viral contests for any business or budget.
Why Run a Giveaway Contest?
Running a contest or giveaway will not only wow your grand prize winner but can also:
Skyrocket your website traffic
Increase brand awareness
Boost your followers and engagement on social media
Grow your email list with targeted leads
Generate more sales
A successful giveaway is a shortcut to growing your business.
How do you run a successful giveaway? The secret ingredient is offering the best prizes.
Good giveaway prize ideas need to be:
Relevant: You need to choose a prize that your target audience is interested in winning, or you won't attract the right leads.
Valuable: Note that value doesn't necessarily mean expensive! Not every business can give away $25,000 or a brand-new car. But even cheap giveaway prizes can offer value if they're unique, useful, or just plain delightful.
As you can see, choosing good prizes to give away takes a lot of thought.
But you're in luck! In this article, we'll share proven giveaway prize ideas for viral contests to ensure yours is a huge hit with the best contest prizes ever.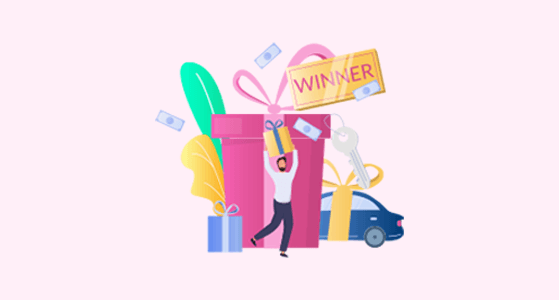 Since this is a lengthy article with tons of excellent ideas, here's a table of contents to guide you through the top giveaway prize ideas that work:
Ready? Let's dive in…
Giveaway Contest Prizes Ideas for Any Giveaway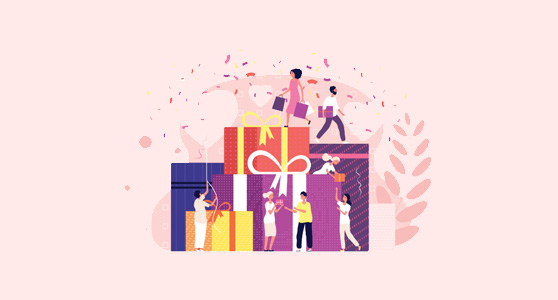 There are a few contest prize ideas that will always be year-round crowd-pleasers. If you're looking for awesome prize ideas that appeal to a broad audience, check out these 3 tried-and-true solutions:
Gift Cards. Gift cards are one of the best contest prizes ever. You can give away something like a Visa gift card so the winner can spend it anywhere they please, or you can give a gift card to a popular store or service. You can also give away a gift card for your own products or services. It's super easy, and the prize winner will shop at your business. It's a win-win for both of you since gift cards are relatively cheap giveaway prizes.
Popular Products. If there's a really hot product on the market at the moment, most of your customer base and your target audience will want to get their hands on it. For instance, you can use analytics to identify your most popular eCommerce products for a giveaway prize, or you could take a look at Amazon's Best Seller lists to find giveaway prize ideas that will please a wide range of people.
Money. Offering a cash prize is another great way to attract a wide range of people to your contest and get people talking about your business. If you're going to offer a cash prize, though, it should be a larger amount. A $25 cash prize won't wow people (though you could offer that amount in the form of a gift card instead).
Any of these are giveaway prize ideas for a general audience. But if you want to target a more specific audience with your giveaway prizes, keep reading.
Holiday and Season-Specific Contest Prize Ideas
Holiday and seasonal giveaways are a great way to take advantage of events that people are already excited about.
Check out these holiday and season-specific giveaway prize ideas:
New Year's Day Giveaway Prize Ideas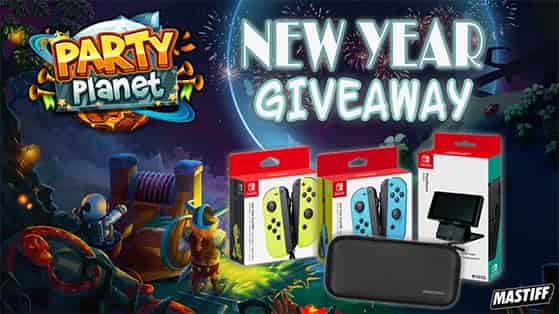 New Year's is a great time to hold a contest. Everyone wants a fresh start and is in the mood to celebrate. The examples above are excellent giveaway ideas for discord in the new year or any other gaming community. There are several other awesome contest prize ideas for New Year's, such as:
Tickets to a New Year's Eve Party
"New Year, New You" Package
Champagne Gift Basket
Valentine's Day Giveaway Prize Ideas
Valentine's Day is another popular holiday for giveaways. That's why it's pretty easy to come up with great Valentine's Day prizes that people will love, including:
Free Dinner for 2
Gift Certificates for Flowers (great small prize ideas)
Basket of Chocolates and Treats
Jewelry Giveaway
Spa Gift Certificates
Romance Books or Romantic Movies
This Valentine's Day giveaway from Goodreads is perfect because the prize is something they know their audience is most interested in: books. Also, notice that this prize is for 1 person and their friend. Not every Valentine's Day prize needs to be for couples.
Further Reading: How to Run a Book Giveaway on Launch Day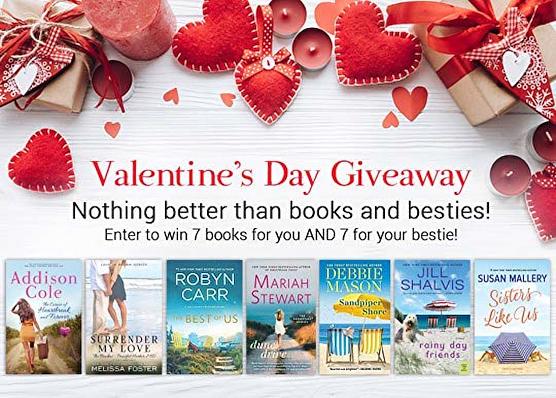 Easter Contest Prize Ideas
Easter is all about bringing families together to eat, play, and spend time with one another. Some great Easter contest prize ideas include:
Basket of Easter Chocolates
Tickets to an Easter Egg Hunt or Easter Event
Easter Crafts and Kids Activities Basket
Kitchen Tools and Baking Sets
4th of July Giveaway Prizes
You can run a successful contest by giving away 4th of July prizes like these:
A New Barbeque
A Grilling Package
Patriotic Apparel
Beach Day Package
Halloween Contest Prizes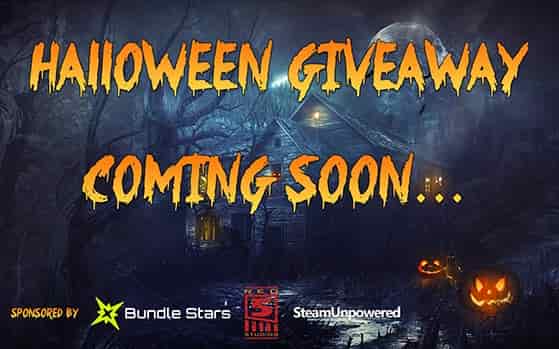 When people enter your Halloween contest, they'll get a treat, not a trick. Here are some scary good Halloween giveaway prize ideas for adults:
Halloween Candy Basket
Tickets to a Haunted House or Halloween Party
Gift Certificate for a Leaf Raking/Collecting Service
Halloween Costumes for Kids or Pets
Bundle of Scary Movies
A bundle of scary movies is a great small prize idea to get people in the Halloween spirit. You could give away a bundle of classic horror movies like Classic Movie Hub did in the giveaway image below, or you could create a package with kid-friendly Halloween movies so that the whole family can enjoy the prize.
This would be an excellent Instagram giveaway prize idea for generating UGC with all those spooky photos.
Check out this post to learn how to run an Instagram giveaway.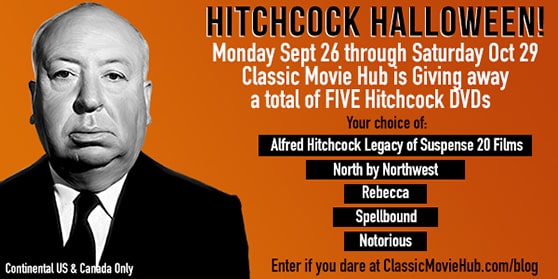 Thanksgiving Contest Prize Ideas
Give thanks to your customers by holding a Thanksgiving contest with great prizes for them. Here are some Thanksgiving giveaway prize ideas you can use:
Free Catered Turkey Dinner
Kitchen Tools and Baking Sets
Thanksgiving Decor
Grocery Store Gift Certificates
For these Thanksgiving contest ideas, this giveaway image from GiftTree offers a $50 gift card to help winners prepare for Thanksgiving. Wouldn't that be one of the best contest prizes ever?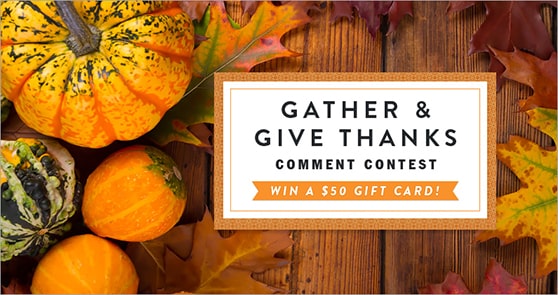 Christmas Grand Prize Giveaway Ideas
There's no time more popular for giveaways and contests than Christmas. With the hustle and bustle of this busy season, people will jump for joy at the chance to enter your contest. Here are some festive Christmas giveaway prize ideas:
Free Christmas Tree
Gift Certificate to a Shopping Mall
Christmas Lighting Installation Service
Tickets for Local Holiday Events
Christmas Decorations
Christmas ornaments make great cheap giveaway ideas if you're on a tight budget.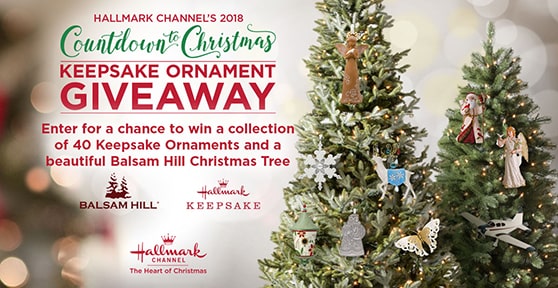 Bring on the Summer Giveaway Prize Ideas
Aside from specific holidays, you can also hold seasonal contests. Summer is a season that almost everyone gets excited about, so help your customers and your target audience get ready for summer with these summer giveaway prize ideas:
Summer Beach Day Package
Gift Cards for Summer Apparel
Amusement Park Tickets
Barbeque Grill
Get Ready for Winter Grand Prizes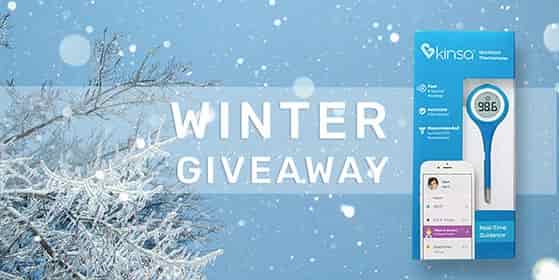 Before winter, people need to prepare for the cold weather. Help them out by offering up some awesome winter prizes like these giveaway ideas:
Snow Removal Service Offers (great prize idea for adults)
Winterizing Services for Vehicles
Gift Cards for Winter Apparel
Gift Certificates for Skiing or Snowboarding Lessons
Don't forget about Spring and Fall too. You can offer prizes like a gardening package or a spring cleaning service for spring. Some excellent Fall giveaway prize ideas include back-to-school packages or tickets to Fall events like a Fall fair.
Next, let's look at some industry-specific prize giveaway ideas so you can choose a grand prize that perfectly suits your business.
eCommerce Business Giveaway Ideas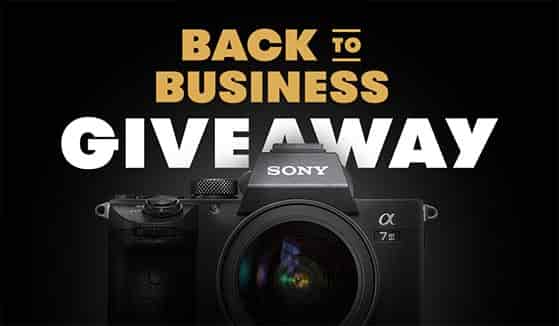 For eCommerce businesses, running a giveaway or contest is a great way to drive traffic to your website, raise awareness, generate more leads, and increase sales.
Let's take a look at some awesome eCommerce contest prize ideas that will have people rushing to your website to enter.
Your Products. One of the best giveaway prizes you can offer to people is your own products. Running a contest for your own product will get people talking about your business, introduce the product to a whole new audience of interested consumers, and can even increase the sales of the product you're giving away.
For instance, KnivesShipFree.com ran a successful contest with their own product as the prize. This simple giveaway was able to turn thousands of window shoppers into email subscribers and generate over $10,000 in sales.
Their example would make great contest prize ideas for adults.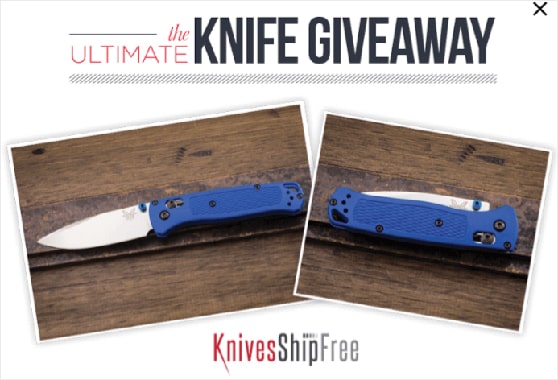 When you choose your own product as the contest prize, attracting a highly targeted audience is guaranteed.
Customized Products. Customized products are another great prize idea for eCommerce business promotion. With a customized prize, the winner is getting something truly special and unique. People love winning prizes that are made especially for them, and you can even turn them into funny prize ideas for adults.
You could offer personalized products with the winner's name printed or engraved on them or let the winner choose a custom color or design.
For example, this giveaway prize is a ring personalized with the winner's fingerprint. Gift prizes like this add a personal yet unique touch.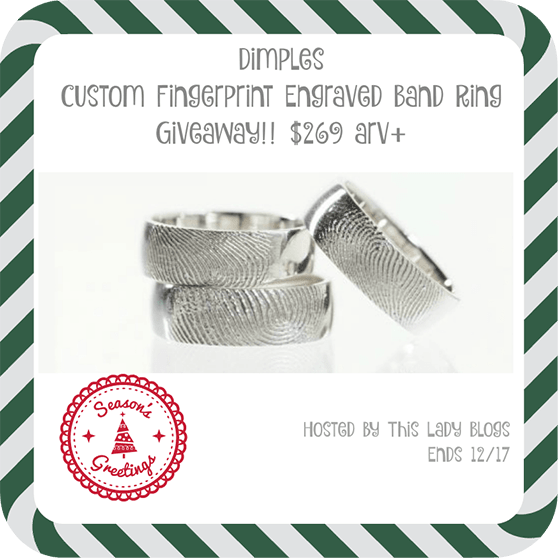 Limited Edition Products. Limited edition products are an awesome prize idea for giveaways because they create a sense of urgency. Since the product is a limited edition, people will rush to enter for a chance to win before the product is gone forever.
New Product Release. A giveaway for a new product release is another effective way to stir up a ton of excitement. Not only will it get people excited to enter your giveaway, but it's also a smart way to promote a new product.
50% Off Any Product. Heavy discounts also make for good giveaway prizes, especially on big-ticket items like computers and appliances.
Check out how Viking Books holds a giveaway for a new book release with this giveaway image.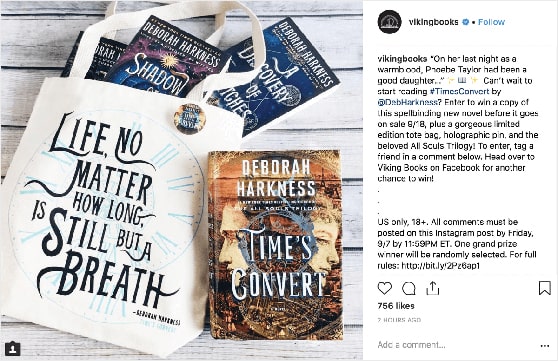 The winner will love the fact that they're one of the first people to get their hands on the new product, and the rest of your audience will be encouraged to purchase the hot new item. It's also worth noting the use of a branded hashtag. This improves the reach of the giveaway and makes it easier for users to find.
Black Friday or Cyber Monday Products. Black Friday and Cyber Monday are huge days for shopping. Instead of just giving shoppers a discount, hold a contest or sweepstakes that gives them a chance to win a free product on Black Friday or Cyber Monday. For instance, you can choose a popular product that you think will sell out quickly on Black Friday and offer it up as a prize.
Shopping Spree. Instead of offering up a $50 gift card as your contest prize, make it a little more luxurious by offering a shopping spree. Just the phrase "shopping spree" thrills people. Depending on the price of your items and the dollar amount of the gift card, you could be gifting someone a year's supply of products.
Free Shipping for the Year. Shipping costs can be high, especially for shoppers in different countries. Reward your giveaway winner with free shipping for the year so they can buy without worrying about the additional cost.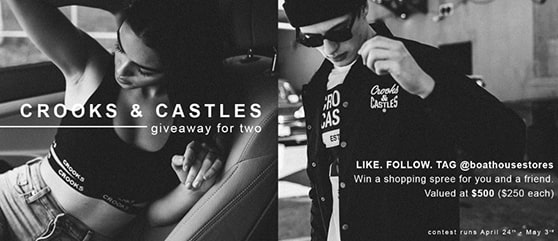 Women's Fashion Contest Prize Ideas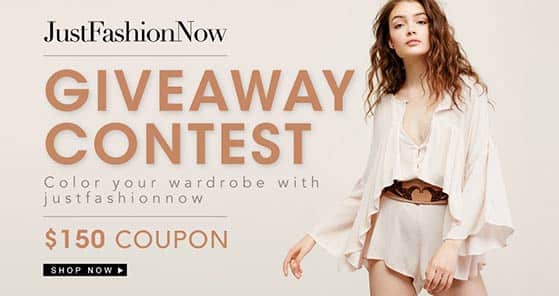 A women's fashion giveaway is a buzz-worthy idea for eCommerce and retail businesses. A grand prize of stylish new clothing will attract a large audience of people looking to spruce up their own wardrobe or a loved one's.
Check out these awesome giveaway prize ideas for women's fashion:
Mother's Day Outfit. Allow people to treat their moms (or let moms treat themselves) by running a Mother's Day contest with a whole new outfit as the grand prize. Makeovers are a popular giveaway prize; any hard-working mom would love to receive a free, brand-new outfit.
Prom Night. Prom night is the most important night of the year for many young girls, so a prom night contest will get a ton of entries. If your business sells prom dresses, that would be the ultimate prize. But if you don't, you can still create a prom night giveaway with prizes like shoes, handbags, jewelry, and other accessories.
Wedding Day. Weddings take a lot of time, money, and effort to plan. So, give a little relief to soon-to-be brides by offering an amazing wedding prize.
Popular wedding prizes include a free wedding dress, accessories such as shoes and jewelry, or dresses for the bridesmaids.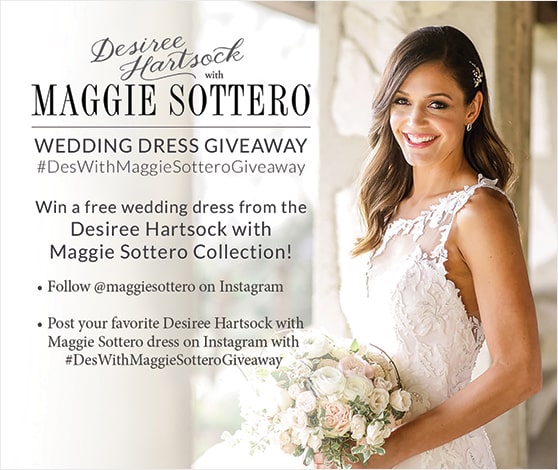 Treat Yo' Self. The "treat yourself" culture that's been popular lately is all about self-gifting and spending extra time and money on yourself. A "Treat Yo' Self" giveaway could include prizes like designer shoes that a woman might not be able to treat herself with otherwise or even a lounge day package with pajamas, a robe, slippers, and so on.
Girls' Night Out. Another great contest prize is a girl's night out package. A girl's night out package could include a free evening dress and accessories for the winner and her friends. A prize like this doesn't just win you one lifelong fan but a whole group of them.
Lazy Girl Sunday. Give away comfortable clothing for a Sunday relaxing with your favorite snacks and movies.
Men's Fashion Giveaway Prize Ideas
Women's fashion prizes create a buzz but so do men's fashion prizes. Guys can get a free style update, or their loved ones can treat them to a special gift, meaning you can introduce your business to a bunch of new people.
Here are some cool giveaway prize ideas for the men's fashion category:
Father's Day Outfit. A Father's Day outfit prize is a great way for men's fashion companies to participate in the holiday. You could offer Father's Day-themed t-shirts, a nice suit, or a casual look, depending on the style of clothing you sell. Perhaps a sharp outfit for the golf course would be a hit with dads as well.
Groom and Groomsmen Packages. The wedding day is usually all about the bride, but you can't forget about the groom. A full suit for the groom is a great prize, but you could take it a step further by offering a full package for all the groomsmen as well. Suits for the whole squad is a grand prize that will attract a lot of attention to your contest. You could also throw in groomsmen gifts like a new watch, engraved flasks, and more.
For example, check out this giveaway from The Groomsman Suit.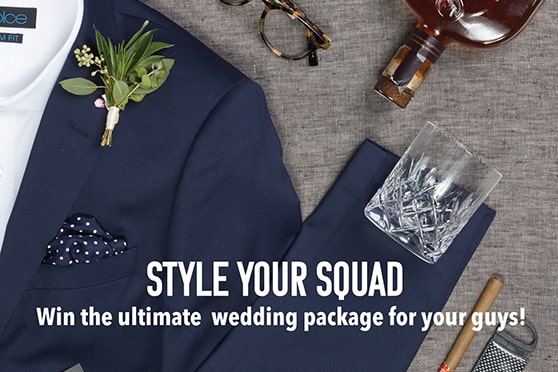 Game Day. A sports-related prize is another popular choice if you want to run a contest that's exciting for guys. You could give away official jerseys and merchandise or athletic gear from another brand so your customers can comfortably play in a game of their own instead of just watching on a screen. Pair your game-day duds with tickets to a sporting event, and you'll get a ton of hype around your giveaway.
Guys' Night Out. Guys need a night out on the town too. Just like with a girl's night out giveaway, the prize can be new outfits for the winner and a few of his friends. Throw in free limo service, and you've got an even sweeter contest prize.
Accessory Bundle. Help a guy finish off his outfit with a bundle of trending accessories like watches, scarves, belts, and wallets.
Hospitality Business Contest Prize Ideas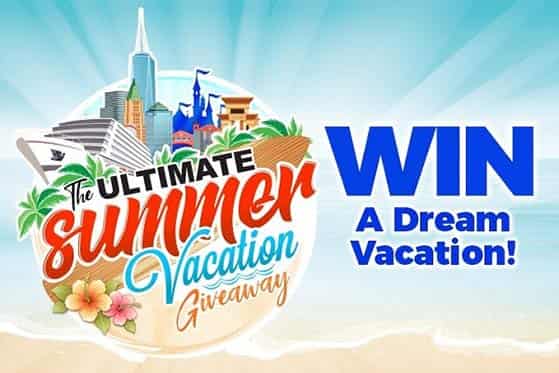 Contests held by hospitality businesses (hotels, spas, restaurants, travel, tourism, etc.) are extremely popular because the grand prize winner isn't just winning a physical item; they're winning an experience they'll remember for the rest of their lives.
Here are some amazing giveaway prize ideas for hospitality businesses that will result in super successful contests:
Vacation for 2. You don't get many chances to win a dream vacation in life, so a vacation prize is bound to get your business lots of attention.
For instance, check out this amazing 8-day Greek vacation for 2 giveaway from Kasandrinos: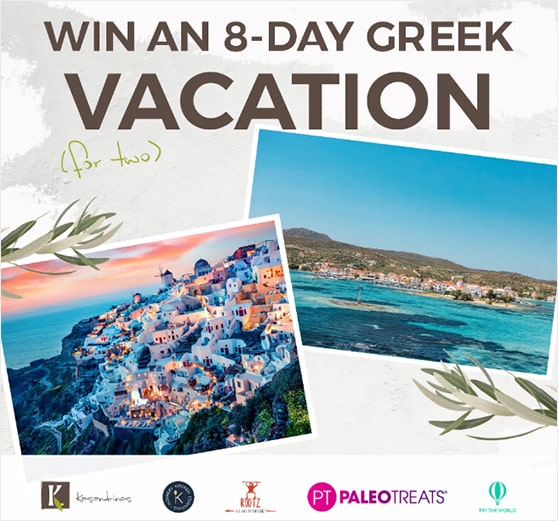 A free giveaway vacation for 2 is the ultimate prize for many people. People will enter a contest like this as many times as they can to increase their chances of winning.
Plus, providing a luxury experience for the grand prize winners can get you more customers. They'll tell all their friends and family how unique the experience was, creating awesome word-of-mouth marketing for your business.
Weekend Getaway. If you don't want to give away a week-long vacation to a faraway destination, choose a prize like a weekend getaway instead. A weekend getaway won't be as pricey as a week-long vacation to somewhere tropical. Plus, not everyone can get away for a full week anyways, with work and kids in the mix. A weekend getaway such as a 2-night hotel stay somewhere local is more manageable and might get you more contest entries.
Spa Day. A relaxing spa day is another crowd-pleasing prize that almost everyone can enjoy. A full spa treatment that includes massages, facials, manicures, pedicures, and more will draw participants all year round. The next time the grand prize winner wants to get a manicure or treat a loved one to a massage, they'll come back to you.
Dinner for 2. Dinner for 2 is a great giveaway prize for restaurants, hotels, and many other businesses. You get to give the winner delicious food and drinks as well as a fun night out. If you give them superb service for free, they'll be sure to stop by for a meal again in the future.
Cooking Classes. Cooking classes are fun for date nights and outings with friends, and they can even be a great activity for kids. Plus, going solo to a cooking class is perfect for someone who wants to meet new people and boost their skills at the same time. If the cooking class takes place in your own business, this also gives the winner a sneak peek behind the scenes.
Private Party. If you have a restaurant, you can also run a contest with a private party as the prize. The private party can be for a small group of friends or even for a big event with lots of guests, like an engagement party or a wedding reception. This VIP experience is sure to impress.
Blogger Online Giveaway Prize Ideas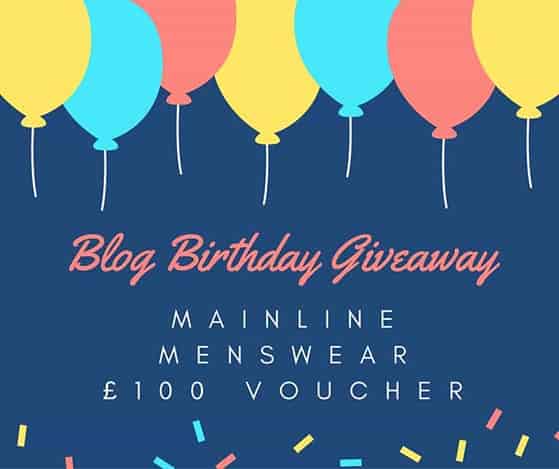 If you're a blogger, you can hold giveaways too. Running a contest on your blog is an effective way to grow your email list and promote your content. But it's essential to choose the right prize in order to attract your target audience.
Let's take a look at some of the best giveaway prizes for bloggers:
Free Coaching. If you offer coaching services on your website, you can hold a contest with free coaching sessions as the prize. It's a good idea to offer because it's priceless to the winner, and you can write a case study to show the results the winner got from your coaching, and you'll get even more business.
Your Digital Products. Digital products are the perfect contest prize for bloggers to give away. With digital products such as eBooks, templates, and PDF guides, the winner will get their prize instantly because all they have to do is download it. This makes it an easy prize for you to manage, and the winner can immediately start using the product once they win. Not only will the winner keep their eyes peeled for other products you release, but it allows you to promote your digital products to more people.
Enrollment in Your Course. If you have an online course, free enrollment in the course is the best contest prize your fans would love to win. A contest with free enrollment as the prize also promotes your online course to users who may not have been aware of it too.
Check out this course bundle giveaway example from Morgan Nield, which helps people create an online store on Etsy and beyond.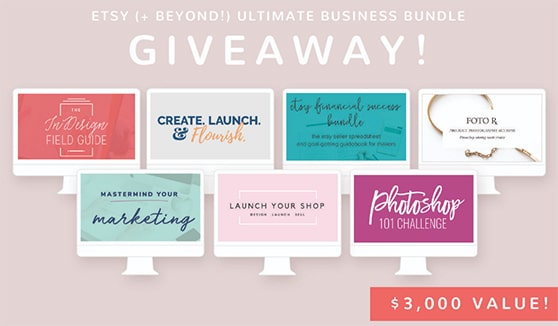 After offering a prize like this, enrollment in your course is bound to skyrocket.
Free Membership. For membership sites where users have to pay to get access to premium gated content, free membership for a year is a great contest prize to offer. After the winner's free membership is over, they're likely to become a paying member in order to stay a part of your exclusive club.
Webinar Access. Free webinar access is another awesome prize idea for bloggers. Hosting webinars is a great way to market your products and services as well as present yourself as a leader in the industry. People will love the opportunity to win free access to a webinar where they can learn so much from you.
Infants and Kids Giveaway Prize Ideas
Any parent knows that children are expensive; they need diapers, toys, food, a crib, car seat, school supplies, and so much more. Because of these expenses, contests for kids and infants are incredibly popular with parents. Hosting a giveaway with prizes for children is a great way to target parents in order to build your email list and generate more leads.
Check out these attention-grabbing contest prize ideas for kids and infants:
Free Giveaway: Diapers for a Year. Free diapers for an entire year is any parent's dream and makes for the best giveaway ideas for frazzled grownups. Run a contest with that amazing grand prize, and you're sure to impress your customers and attract hordes of new fans too.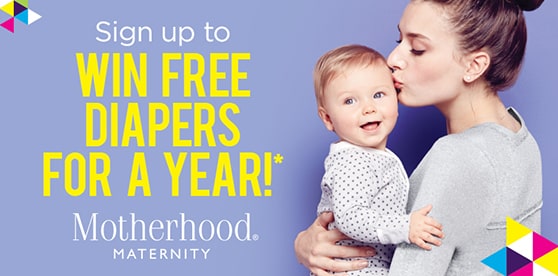 New Baby Package. Having a new baby is a wonderful time for families, but it's also stressful too. Consider creating a new baby package as a prize for your contest. A new baby package should include almost everything a new baby needs, such as diapers, clothing, wipes, formula, and so on. This contest prize is sure to bring joy to expectant and new mothers and would make great baby shower giveaway prize ideas.
Baby Proofing Kit. You could also offer a baby-proofing kit as a contest prize. A baby-proofing kit would include all the necessary items to keep a baby safe in the home, like baby gates, toilet seat lid locks, table edge covers, and more.
Back to School Package. Back to school is a busy time for parents and kids. So, make it less stressful for them with a back-to-school package prize. A back-to-school package could include a backpack, binders, pens and pencils, a calculator, and everything else a child needs for the upcoming school year.
Back to School Shopping Spree. Back-to-school shopping sprees are incredibly popular contest prizes for parents. Buying new school clothes is expensive, especially when parents already have to pay for new school supplies too. So, a back-to-school shopping spree for clothing, shoes, and backpacks is an excellent prize.
Fitness Related Great Giveaway Prize Ideas
The health and fitness industry is booming; lots of people are interested in getting in shape and creating a healthier lifestyle for themselves.
Take a look at these irresistible fitness-related giveaway ideas:
Get Started Fitness Kit. Going to the gym for the first time can be intimidating, so ease the minds of beginners by offering a prize like a "getting started" kit. A "getting started" kit should include everything a person needs to make their first visit to the gym a comfortable experience. Your kit could include workout gear, a water bottle, instructional DVDs, workout plans, and more.
Free Giveaway Training Session. A free training session prize will bring a lot of new customers to your door. With this prize, they get to see what you provide first-hand, making them more likely to pay for future training sessions, classes, or memberships. Try holding a contest with a free training session prize around New Year's when tons of people are making fitness-related New Year's resolutions.
Free 1-Year Membership. A free 1-year membership is the ultimate grand prize for gym-goers. Plus, it's great for beginners as well, who have the opportunity to try out your gym at no cost to them. You'll create lifelong fans of your business when you give away a prize as awesome as this one.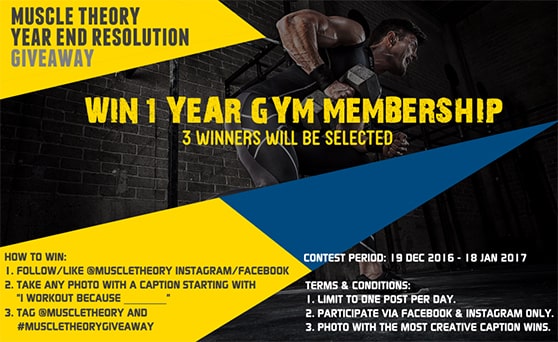 Branded Workout Apparel. Workout apparel branded with your company's name and logo is the perfect prize for your customers and for your business too. Not only are you offering a prize that people will love (as long as the apparel is good quality), but you get free promotion for your business any time the winners wear your gear out and about.
Free Classes. To promote the classes you offer and get more sign-ups, hold a contest with free classes as the prize. Whether you offer yoga, spin classes, or boxing, people will enjoy the opportunity to try out something they haven't done before. If they have a great time, they're likely to sign up for that class in the future.
You could offer 1 free class, 3 free classes, or as many as you want. To get more people to participate in the contest, give them the option to choose what type of class they want free passes to.
B2B Company Giveaway Ideas
As a B2B business, you're all about pleasing your existing clients and attracting new ones, so a prize that relates to your product or service is especially important. A B2B giveaway is also a great tool for attracting new leads as long as you get their contact and business info when they enter.
Here are some solid B2B contest prize ideas your business can use: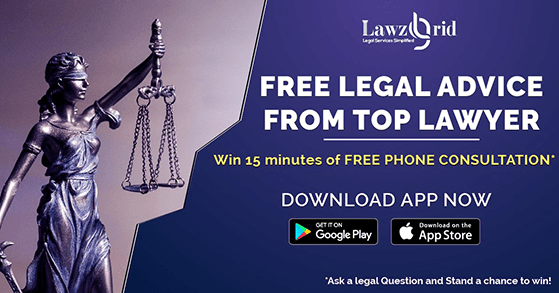 Free Consulting Session. Holding a giveaway for a free consulting session is a great way to get new people familiar with your business. They have the opportunity to see what kind of services you provide and what you can do for your business without reaching into their pockets. This is another top giveaway idea for adults.
Branded Merchandise. To get some free promotion for your business, you can also choose to give out branded merchandise. A giveaway for items like coffee mugs, pens, t-shirts, etc., with your company name and logo printed on them will be useful to people. Every time they use the prize, they'll get to rep the company they love and promote your business to others. In addition, it makes for inexpensive prizes for work contests.
Free Membership or Subscription. If your business runs on a membership or subscription model, you can give away a free membership or subscription to contest winners. Decide how long the free membership or subscription will last, whether it's 3 months, 6 months, or a full year.
After the free membership or subscription is over, the prize winner will most likely turn into a paying customer.
Bundles. As a B2B business, you can also give away a bundle of your services or products. For instance, if you're a web design company, you can offer a free website makeover as the contest prize, along with inbound marketing services like SEO or social media management. A bundle with multiple services is attractive to your audience and allows them to see the awesome work you do for themselves.
Free Marketing Materials. Since your clients are businesses, they need marketing materials such as business cards, brochures, posters, etc. This makes free marketing materials an ideal prize for your B2B contest.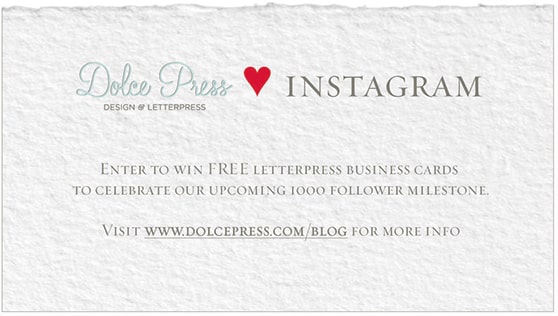 If your company designs business cards and other promotional items, this is an easy prize to offer up. But if you don't design and produce marketing materials, simply partner up with the company that provides your business cards, for instance. Remember to tweet your contest and share it on other social media channels to increase entries.
Service Business Contest Prize Ideas
For service-based businesses, it's all about getting more clients through your doors, and repeat business is incredibly important. Hairstylists, landscapers, mechanics, and other similar service businesses can all benefit from hosting an awesome giveaway.
Check out these giveaway prize ideas for service businesses that are bound to attract your new clientele:
Free Services. The best giveaway prize you can offer as a service business is, of course, free services. A hair salon can give away a free haircut, a cleaning service can give away free spring cleaning services, and so on. Once the winner gets to experience the quality of service you provide, it's easier to turn them into repeat customers. They'll probably even tell their friends about your company, bringing you in more customers by word of mouth.
Makeover. Service businesses in the beauty industry, such as hairstylists, makeup artists, estheticians, and nail technicians, can give away makeovers as a contest prize. A makeover will make the winner of the contest feel extra special, and the next time they want to pamper themselves, they'll come back to you.
A Year of Free Services. A whole year of free services might seem like a prize that would be too expensive and time-consuming for you to provide. So, this kind of prize is more suitable for businesses that offer more periodic services, not frequent ones.
For instance, if you have a car wash company, a year of free services might only be 12 free services, 1 car wash every month.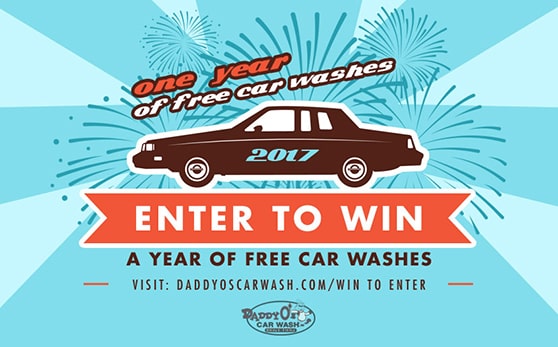 Branded Swag. To get the word out around town about your service business, branded swag is an effective contest prize. Branded swag, such as a shirt printed with your company logo, is a great prize idea, especially for small, local businesses. What better way to improve word-of-mouth marketing and promote your business than to have your loyal customers wearing your branded swag out and about?
Subscription-Based Service Giveaway Ideas
Running a contest is a terrific way to boost subscribers for subscription-based businesses such as a subscription box service or a software service.
Check out some of these giveaway and contest ideas that your subscription-based business can hand out:
Free Subscription for a Year. A free subscription for a year is sure to please any of your customers or followers. For someone who hasn't taken the plunge and purchased a subscription yet, this is the perfect opportunity to try out your service. Plus, the contest participants who don't win will be tempted to check out your pricing plans or sign up for a free trial.
Upgrades. Another contest prize subscription-based businesses can give away is upgrades. For instance, a makeup subscription box service typically offers a box with sample-size products and another box with full-size products. A software subscription will have personal plans and professional plans with more advanced features. When someone wins a free upgrade for a limited amount of time, they won't want to go back to the lower level.
Related Products. Subscription-based businesses can also offer related products to give more value to their service. For example, photo editing subscription software might choose to give away a brand-new camera. Related products that are useful to your audience and encourage them to use your subscription service will make for a successful contest.
Photography Contest Prize Ideas
Photo contests are a popular type of contest on social media. Many companies like Starbucks hold photo contests to promote their products and get more user-generated content. As a professional photographer, you can hold a social media photo contest to promote your business as well. What would you give away as a prize? Professional photos done by you, of course.
Check out these great photo prizes you can give away in your next contest:
Wedding Package. Memorable, professional wedding photos are important to every bride and groom. So, hold a contest with a wedding photo package as the grand prize. A wedding package that will get a lot of contest entries is one that includes your services all the way from the ceremony to the reception.
Family Photo Shoot. A family photoshoot is another good giveaway prize idea for your contest. Like in the example below, you can offer up a 45-minute family photo session that includes 20 images on a CD and print release at the location of their choice within city limits.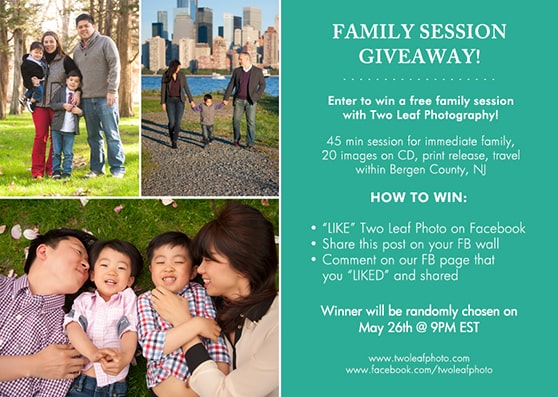 Pet Portraits. Pet portraits are becoming more and more popular. People treat their pets like members of the family, so a pet portrait prize is sure to attract a ton of dog and cat lovers to your website. Instead of just offering digital images, you could throw in a free framed print to sweeten the deal even more.
Senior Photos. Senior photos are a big deal to students today. They no longer have to sit in a studio and get a photo taken from the shoulders up. Now they're taking professional modeling shots to commemorate this transition in their lives. Senior photos as a grand prize for your contest will attract a lot of teens and their families to your business. Don't forget to ask the winners to tag you when they share their photos on social media so you can get more followers and book more photoshoots.
Maternity/New Baby Photo Shoot. A maternity/new baby photoshoot is a perfect prize because it gives families memories to last a lifetime. When they trust you to capture these important moments, they'll turn to you when they need photos taken for other important moments in the future.
Pet Care Giveaway Prize Ideas
As we mentioned earlier, people love their pets. If you're in the pet industry, holding a contest for animal lovers will get your business a lot of attention as well as generate more sales.
Here are some pet care prize ideas for your next giveaway:
New Pet Starter Kit. New pet starter kits are excellent pet giveaway ideas that will attract a ton of new or soon-to-be pet owners to your website. Plus, after they win the new pet starter kit prize, they'll return again and again to purchase everything they need for their growing furry friend. A new pet starter kit can include food, training products, pet care books, toys, and more.
Free Training Classes. Free training classes are another good prize that pet owners will appreciate. Training a pet takes time, and it's a lot of hard work. So, if you make it easier for people with a prize like this, they'll be so thankful they entered your contest and won.
Free Pet Products. Of course, free pet products will always be a hit with pet owners. Offer up a prize of your most popular pet products, and people will rush to enter your giveaway. You could even include a personalized product printed with the winner's pet's name to make the prize even more special.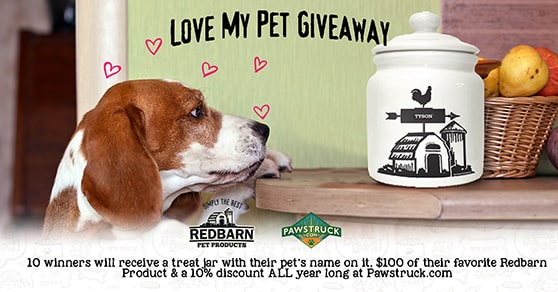 Grooming Sessions. A gift certificate for grooming sessions is also a great contest prize idea for pet-based businesses. If you sell pet products at your business, you could even throw in some pet shampoo, brushes, etc., so the winner can keep up with grooming at home in the future — it's a great way to promote the products you sell if you don't offer to groom yourself.
Free Pet Food for a Year. People will rush to join your raffle or giveaway if the prize is free pet food for a year, which can attract a lot of new people to your business. Plus, with the money that the winners will save on pet food, they might spend it on your other products instead.
Real Estate and Home Decor Giveaway Ideas
A house is the biggest purchase people will make in their lives, so it's important to take care of it. Because of this, real estate and home decor giveaways are very popular.
Take a look at these sweet real estate and home decor grand prize giveaway ideas:
Free Cleaning Services for a Year. Not many people enjoy cleaning, so free cleaning services for a year is a prize that's sure to be a hit. Remember, free cleaning services for a year doesn't mean that the winner gets a visit every single week. You can name a visit limit in the prize (like 6 or 12 per year) to keep it reasonable.
Home Makeover. We mentioned earlier that makeover prizes are a hit, so why not run a contest with the amazing prize of a home makeover? Your home makeover prize could be a shopping spree that allows winners to pick out new furniture and paint, or it could be free services from a professional interior designer.
Check out this home makeover prize example from Aaron's.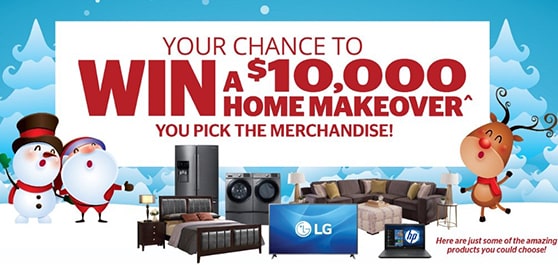 "Man Cave" Makeover. Another type of makeover prize you can offer homeowners is a "man cave" makeover. A lot of guys dream of having the ultimate man cave in their basement, so a contest like this would draw a lot of attention. Your man cave makeover prize could include items such as a brand-new big-screen TV, gaming consoles, surround sound systems, or even unique sports memorabilia.
New Appliances. Everyone wants their kitchen to be filled with the latest and greatest appliances and gadgets. New appliances not only do more and perform better than old appliances, but they look better, too (so shiny). A contest that gives people the chance to win a new fridge, stove, or washer and dryer will get a ton of entries.
Professional Organizing Service. Decluttering and organizing your space so it can bring you more joy is a big trend lately, so a prize of a professional organizing service is sure to get people talking about your business. The prize can be a one-time session with a professional organizing service, or you can offer the winner multiple sessions so that they can get their entire house in order.
Virtual Event Giveaway Prize Ideas
Virtual events such as online conferences, trade shows, and exhibitions are the norm nowadays. And just like in-person events, giveaways are a great way to fight the isolation people may feel at a virtual event.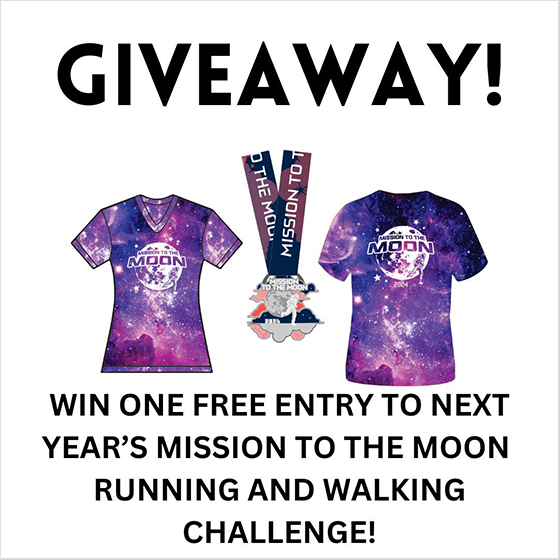 Take a look at these prize ideas that are ideal to give away at virtual and online events. You can even use these as contest prize ideas for work events.
E-Gift Cards. More cool awards to win are gift cards to use online in your store, which is a great way to generate new and returning customers. They're also inexpensive prizes for work contests.
Back-to-Work Kits. You can easily put together a bundle of back-to-work essentials for people returning to the physical workplace. Why not include notebooks, stationery, stress toys, a drinks bottle, and other helpful goodies?
Private Virtual Lessons. Offer people the chance to learn something new with virtual lessons, like learning to play an instrument or even a new language.
Video Streaming Memberships. If you know people are stuck at home, chances are they're watching a lot of online shows. This is the ideal chance to give people a subscription to their favorite video streaming sites like Netflix or Amazon.
Virtual Gym Membership. Staying fit is a top priority for many people. So help people achieve their goals by awarding giveaway winners with a free virtual gym membership. That way, they can work on their health from home.
Subscription Box. There are tons of subscription boxes nowadays, from health and beauty to gadgets and books. Award the winner of your virtual event giveaway with a subscription box of their choice.
Audio Book Subscription. Audiobooks are a great way to unwind and learn without stressing out your eyes. This is what makes it a great prize idea for people working from home and sitting in front of a screen all day.
Charity Donation. Another great way to show your appreciation is to donate to your giveaway winner's charity of choice as a prize.
Food Delivery Coupons. Who would say no to free food? Surprise your virtual event giveaway winner with food delivery coupons so they can enjoy a good takeout without the price tag.
Restaurant Industry Giveaway Prize Ideas
The restaurant industry is a competitive space, and giveaways are an excellent way to attract new customers, engage with existing ones, and create buzz around your brand. Here are some prize ideas for the restaurant industry:
Free Meal Vouchers. Offer a free three-course meal to the winner. This not only gives them a chance to experience your best dishes but also encourages them to bring friends or family who may become future customers.
Cooking Classes. Host a cooking class where winners can learn to make one of your signature dishes. This creates a memorable experience and deepens customer loyalty.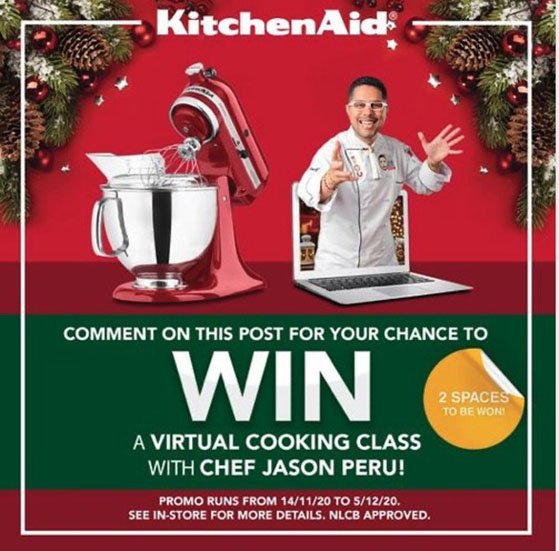 Chef's Table Experience. Give winners the chance to dine at the chef's table and experience a specially curated menu. This exclusive experience can generate significant social media buzz.
Limited Edition Merchandise. Create limited-edition restaurant-branded merchandise like t-shirts, mugs, or tote bags. These items can serve as walking advertisements for your restaurant.
Wine or Beer Tasting. Offer a free wine or beer tasting session, complete with food pairings. This can attract a crowd interested in the finer aspects of dining.
Monthly Recipe Boxes. Create a subscription box filled with gourmet goodies, recipes, and exclusive coupons. This can be a great way to introduce customers to new menu items.
VIP Membership. Offer a VIP membership that includes perks like priority reservations, a free appetizer with each visit, or a monthly discount.
Exclusive Event Invitations. Invite winners to an exclusive event like a menu launch, a seasonal tasting, or a meet-and-greet with the chef.
Recipe Book. Compile a recipe book featuring your restaurant's popular dishes and give it away as a prize. This can also be sold later as an additional revenue stream.
Free Desserts for a Month. Who can resist the allure of free desserts? Offer a month-long dessert pass to sweeten the deal.
Farm-to-Table Experience. Arrange a visit to a local farm that supplies your restaurant. This educates the winner about the quality of your ingredients and promotes sustainable practices.
Start Planning Your Successful Giveaway Today
We hope that you now have a ton of exciting contest prize ideas that will help you make your next giveaway a huge success!
But remember, you can't just post the announcement on your website and expect people to enter.
You've got to promote your giveaway like crazy to ensure as many people see it and enter it as possible. Check out these helpful tips for promoting your contest:
Create a Landing Page – Landing pages are effective in promoting your giveaway because they remove all of the other distractions from the page, making users more likely to fill out the online form to enter your contest.
Social Media and Email Marketing – Promote your giveaway on all of your social media platforms and to your email list. Include a clear call-to-action that points them to your giveaway landing page.
For lots more ideas, see our roundup of proven contest promotion ideas.
When the entries start rolling in, you might be wondering how you randomly pick a winner.
Randomly picking a winner so that your contest is fair and everyone gets equal chances to win is important. That's why we recommend using RafflePress. RafflePress makes it easy to organize your giveaways and automatically picks a random winner for you.
To get started, see our step-by-step guide on how to create an online contest.
Frequent Asked Questions
How do I choose the right contest prize for my target audience?
To choose the right giveaway prize for your target audience, first determine their demographics, interests, and preferences. Then, select a prize that is relevant, appealing, and valuable to them. It's also a good idea to ensure that the prize aligns with your brand or product offerings.
Can I offer cash prizes for my giveaway?
Yes, you can offer cash prizes for your giveaway or contest. Many people find cash prizes appealing because they offer flexibility and can be used for anything. However, it's essential to check the legal requirements and regulations in your region before offering cash as a prize.
What are some unique prize ideas for a contest?
Unique prize ideas for a contest may include experiential prizes (e.g., a weekend getaway, spa day, or hot air balloon ride), limited-edition or personalized products, access to exclusive events, or a chance to meet a celebrity or influencer. The key is to find a prize that is both memorable and relevant to your target audience.
How can I determine the budget for my contest prize?
To determine the budget for your contest prize, consider factors such as your marketing budget, the overall value of the prize, and the potential return on investment (ROI) the contest may generate. Also, consider the cost of shipping and handling for physical prizes, as well as any taxes or fees associated with the prize.
That's it! You've got everything you need to run a successful contest. Use these amazing contest prize ideas to help your giveaway go viral and generate more traffic, leads, and sales for your business.
If you liked this article, please subscribe to our YouTube Channel for RafflePress video tutorials. You can also find us on Twitter and Facebook.