To draw a random winner visit the Users screen which can be accessed through the dashboard. You can pick winners at any point and the contest does not have to be in an ended state.
On the Users screen click "Pick Winners", you can optionally select bulk winners or confirmed vs nonconfirmed emails.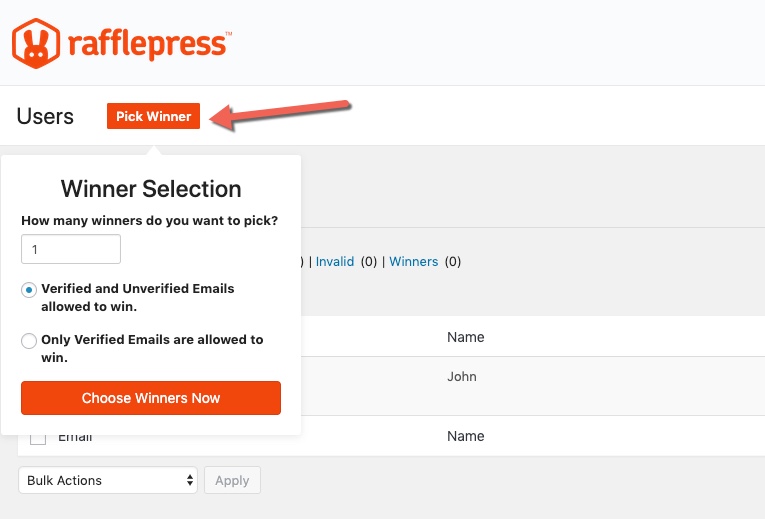 After winners are picked you can click "Email Winner" to notify the winner or "Disqualify" the winner and view the winner entry action.