Are you looking for the best MailerLite integrations for your WordPress website?
MailerLite is a popular email marketing service with many features and integrations. WordPress is one of the most popular integrations, which lets you easily add MailerLite forms to your website to collect email subscribers.
In this guide, we'll look at some of the top MailerLite integrations for WordPress to grow your small business.
Before diving into the top integrations, let's first understand what MailerLite is.
What Is MailerLite?
MailerLite is an email marketing automation software that lets you create, send, and track professional email campaigns. It offers a range of features, including customizable templates, subscriber management, automation workflows, and detailed analytics.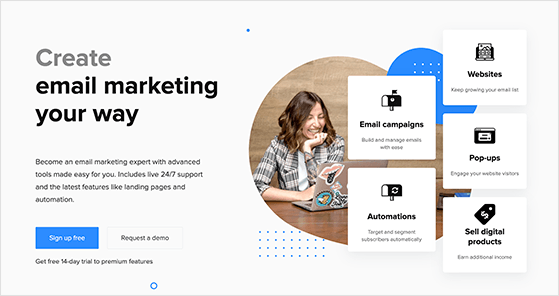 By adding MailerLite to your WordPress site, you can use its powerful tools and features to boost your lead generation efforts. For instance, they can help you create engaging opt-in forms, capture leads, and deliver targeted content to your subscribers.
These integrations also allow you to automate repetitive tasks and streamline your workflow. You can automatically add new contacts to specific email lists based on their actions, trigger personalized email sequences, and sync subscriber data between MailerLite and your WordPress site.
Getting Started with MailerLite on WordPress
To unlock the full potential of MailerLite's integrations, you first need to set up your MailerLite account and connect it to your WordPress website. Here's a step-by-step guide to help you get started.
First, visit the MailerLite website and sign up for a free account or choose a plan that suits your business needs.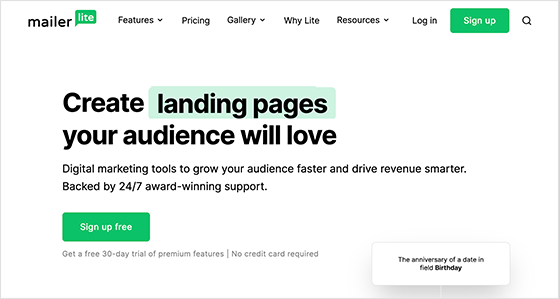 After creating your account, you'll need to install the MailerLite plugin on your WordPress site. To do this, go to Plugins » Add New from your WordPress dashboard. Next, search for the MailerLite plugin and install and activate it.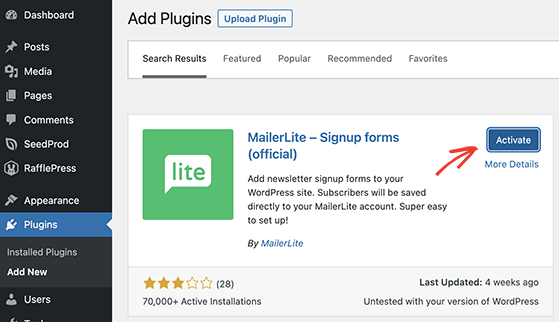 Once the plugin is active, go to the MailerLite tab in your WordPress dashboard and follow the prompts to connect your MailerLite account. You may need to enter your MailerLite API key, which you can find in your account settings.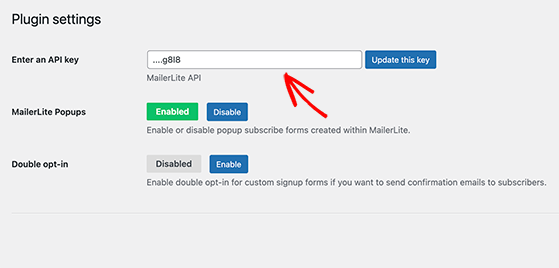 After you connect MailerLite, you can start creating and customizing your signup forms. These forms allow visitors to subscribe to your email list directly from your WordPress website.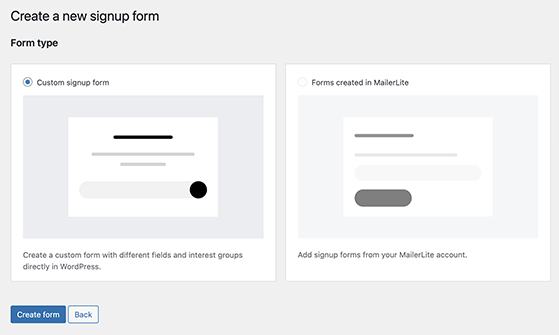 Essential MailerLite Integrations for WordPress
Now that your MailerLite account is set up and connected to WordPress, it's time to explore the top MailerLite integrations to supercharge your email marketing efforts.
Let's dive in.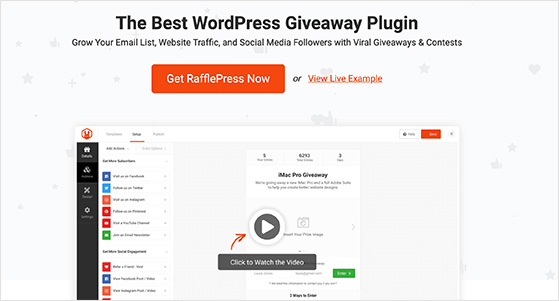 First up is RafflePress, a powerful giveaway and contest plugin for WordPress. By integrating RafflePress with MailerLite, you can create engaging contests, sweepstakes, and giveaways to grow your email list rapidly.
With RafflePress's user-friendly interface and MailerLite's robust automation features, you can effortlessly nurture new subscribers and convert them into loyal customers.
For instance, RafflePress's Grow Your Email List giveaway template comes with everything you need to capture new subscribers. Users earn entry into your giveaway by completing the "Join an Email Newsletter" action.
In the action settings, you can integrate directly with MailerLite to grow your list.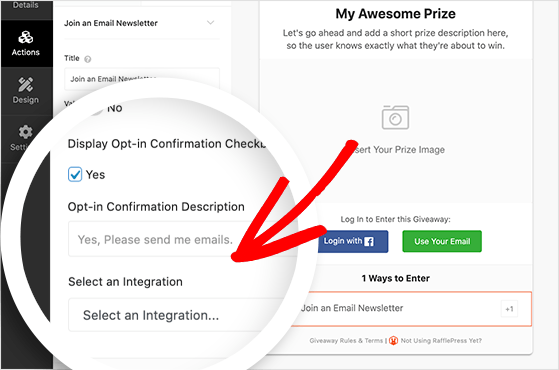 From there, users can complete other tasks to earn bonus entries. Bonus giveaway entries are an excellent way to boost brand awareness through other marketing channels.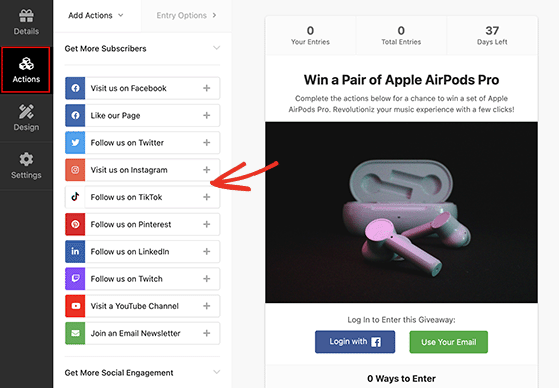 With RafflePress, you can require users to:
Refer a friend by sharing your giveaway on social media
Follow specific social media accounts
Leave a blog comment
Watch a video
Visit a specific link
Complete a poll or survey
And much more.
Additionally, publishing your giveaway is super easy. Simply use the built-in RafflePress WordPress block, a shortcode, or quickly generate a distraction-free giveaway landing page.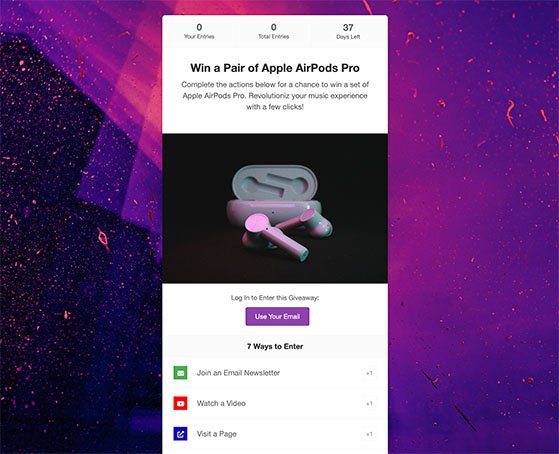 With even more helpful features, including a random winner picker, giveaway rules generator, spam protection, webhooks, and more, RafflePress is an ideal choice for growing your MailerLite subscribers.
Get started with RafflePress today.
Remember: RafflePress is a WordPress plugin and will only work on self-hosted WordPress websites.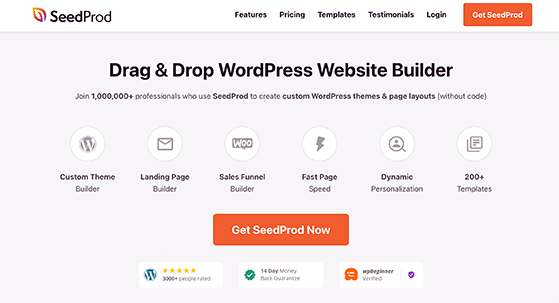 SeedProd is one of the best website and page builders for WordPress. It helps you create stunning and high-converting WordPress themes and landing pages without writing code.
With SeedProd's direct MailerLite integration, you can seamlessly capture leads through your pages and automatically add them to your MailerLite email lists. This simplifies the lead generation process, allowing you to grow your subscribers quickly.
Getting started with SeedProd is as simple as choosing a template from the website kits or landing page designs. There are hundreds of templates, such as webinars, sales, login, and more that you can customize using the drag-and-drop page builder.
From there, you can add various elements, including opt-in forms, contact forms, pricing tables, eCommerce features, and more. Every design is 100% mobile responsive, with the ability to preview new pages on mobile before publishing.
SeedProd also comes with 1-click coming soon, maintenance, 404, and login page modes, and it works seamlessly with Google Analytics, SEO plugins, and other marketing tools.
Get started with SeedProd today.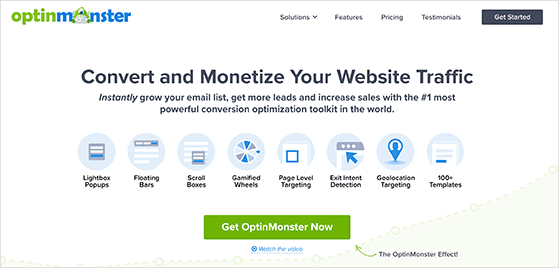 OptinMonster is one of the best lead generation and optimization tools on the market. It helps convert website visitors into subscribers and customers and boasts over 1.2+ million, satisfied users.
With its powerful targeting options and customizable opt-in forms, OptinMonster is an ideal fit for MailerLite integration. Connecting OptinMonster with MailerLite lets you create eye-catching pop-ups, slide-ins, and other opt-in forms that entice visitors to subscribe.
OptinMonster's interface is easy to use and offers a visual drag-and-drop builder to help perfect your marketing campaigns. You can also A/B split test campaigns, track their performance in the analytics dashboard, and connect to other marketing platforms and CRM like Mailchimp, Shopify, HubSpot, Salesforce, and more.
Get started with OptinMonster today.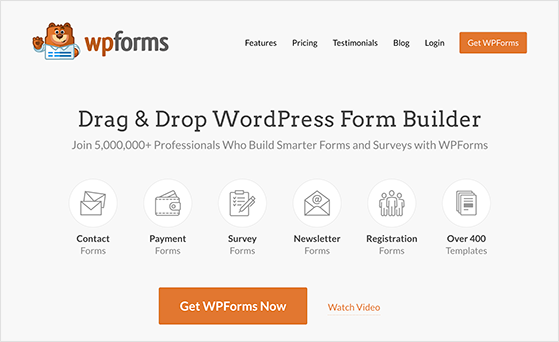 WPForms is one of the best form builder plugins for WordPress with seamless MailerLite integration. By adding WPForms to your website, you can build custom forms to capture user information and automatically add it to your MailerLite groups.
With WPForms' intuitive drag-and-drop interface, you can design contact forms, subscription forms, feedback forms, and more. The integration with MailerLite helps streamline lead generation and submissions, nurture subscribers, and send targeted email campaigns based on user interactions.
WPForms also provides advanced features such as conditional logic, Typeform-style forms, file uploads, notifications, and payment integrations with Stripe and PayPal. Whether you're running a simple newsletter signup or conducting surveys, WPForms, and MailerLite integration make it easy to gather valuable data and engage your audience effectively.
Get started with WPForms today.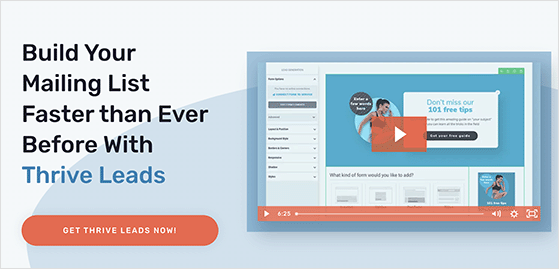 Thrive Leads is a powerful list-building plugin for WordPress that easily integrates with MailerLite. With Thrive Leads, you can create highly converting opt-in forms to capture leads and grow your email list.
Like OptinMonster, Thrive Leads offers a wide range of opt-in form types, including pop-ups, sticky ribbons, slide-ins, and more. You can easily customize these forms to match your website's design and branding and automate adding new subscribers to your MailerLite email list.
Thrive Leads also offers advanced targeting and A/B testing features, allowing you to optimize your opt-in forms for maximum conversions. You can test different form designs, messaging, and triggers for the most effective combination.
Get started with Thrive Leads today.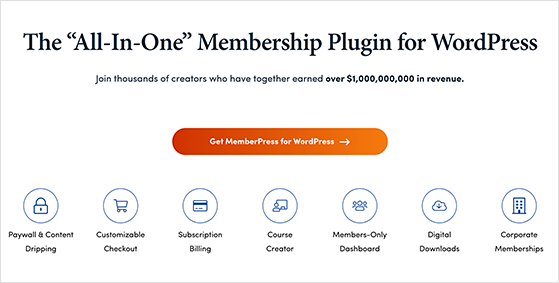 MemberPress is one of the best WordPress membership plugins. It works seamlessly with MailerLite to improve your membership management and nurture new leads.
With MemberPress's MailerLite integration, you can automate adding new members to your email list. This ensures members get relevant onboarding sequences, exclusive content updates, and membership renewal reminders.
MemberPress, lets you create different membership levels, restrict access to content, drip content over time, and manage subscriptions seamlessly. It also works with various payment gateways to keep your overheads low.
Get started with MemberPress today.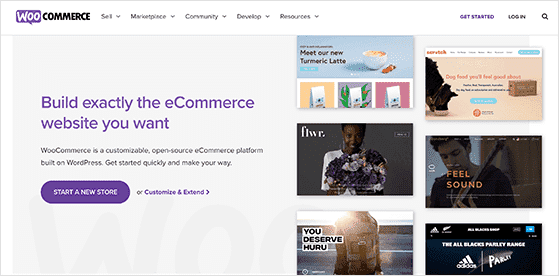 If you run an online store on WordPress using WooCommerce, integrating it with MailerLite can significantly enhance your email marketing efforts.
The MailerLite integration for WooCommerce allows you to automate email campaigns based on customer behavior, purchase history, and shopping cart abandonment. You can segment your list based on customer preferences and send personalized product recommendations, discounts, or follow-up emails to recover abandoned carts.
By combining WooCommerce and MailerLite, you can create targeted email marketing strategies that drive conversions and increase customer loyalty. For instance, you can send order confirmations, shipping notifications, and product review requests to keep them engaged throughout their buying journey.
Additionally, WooCommerce works seamlessly with popular page builders like SeedProd. For example, you can create a landing page for when a user has unsubscribed, encouraging them to rejoin your list with an incentive.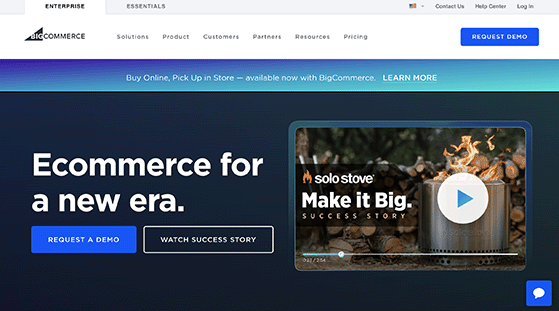 Similarly, MailerLite integrates easily with BigCommerce, another leading eCommerce solution. The MailerLite integration lets you sync customer data, segment your list, and automate personalized email campaigns.
For instance, you can target customers based on their purchase history, browsing behavior, or specific preferences, delivering tailored messages that resonate with their needs. Like WooCommerce, you can send abandoned cart reminders, product recommendations, and exclusive promotions to nurture customer relationships and increase sales.
Even better, BigCommerce works effortlessly with WordPress, combining the power of MailerLite's email marketing with its robust eCommerce platform.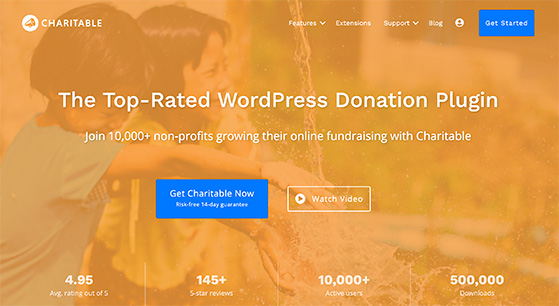 If you're using the WP Charitable plugin for fundraising and donations on your WordPress site, integrating it with MailerLite can help you communicate with donors and supporters. The MailerLite integration for WP Charitable lets you automatically add donors to your email list, ensuring they receive timely updates and campaign information to keep them engaged with your cause.
With WP Charitable, you can create donation forms with custom fields, set fundraising goals, and track your campaign progress. Integrating it with MailerLite allows you to send personalized thank-you emails, donation receipts, and follow-up campaigns to show your appreciation and maintain a strong connection with your supporters.
Additionally, you can segment your email list based on donor preferences, giving history, or other criteria to deliver targeted campaigns. This allows you to tailor your communication and engage your supporters in a more meaningful way.
Get started with WP Charitable.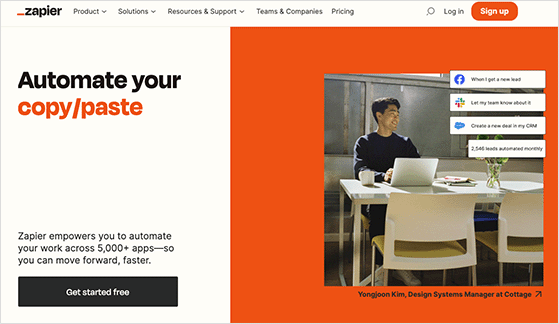 Zapier is an integration platform that connects various apps and services, allowing them to work together seamlessly. The Zapier integration with MailerLite opens a world of possibilities for automating email marketing tasks.
You can create "Zaps" that connect MailerLite with other apps, enabling you to automate actions and triggers based on specific events.
For example, you can set up a Zap to automatically add new subscribers from a Google Sheets or docs signup form to your MailerLite email list. You can also create Zaps to send a welcome email to new subscribers, trigger email campaigns based on customer actions in other apps, or update subscriber information across platforms.
The flexibility of the Zapier integration helps streamline your email marketing, save time, and ensure consistent subscriber communication. You can focus on creating valuable content while Zapier handles the behind-the-scenes automation.
MailerLite Integrations: Frequently Asked Questions
Can I use MailerLite with other website platforms besides WordPress?
MailerLite offers integrations with various website platforms, including Shopify for MailerLite Classic, Wix, Drupal, BigCommerce, and more. You can choose the integration that suits your specific website platform.
What other tools can I integrate with MailerLite?
MailerLite also has integrations for Trello, Slack, Zoho CRM, Zoom, and many more.
Are these MailerLite integrations free to use?
The availability and pricing of MailerLite integrations may vary. Some integrations offer free versions with limited features, while others require a subscription or a premium plan. Check the pricing details of each integration to determine the best fit for your budget and requirements.
Can I use multiple MailerLite integrations simultaneously on my WordPress site?
Absolutely! You can use multiple MailerLite integrations on your WordPress site to leverage different features and functionalities. For example, you can combine the RafflePress integration with the OptinMonster integration to run contests and capture leads simultaneously.
How can I track the success of my email marketing campaigns with MailerLite integrations?
MailerLite provides robust analytics and reporting features to track the performance of your email marketing campaigns. You can monitor metrics such as open rates, click-through rates, and conversions to measure the success of your campaigns. Some integrations, such as WooCommerce and MemberPress, offer specific tracking and reporting features within their respective platforms.
There you have it!
We hope you found this showcase of the best MailerLite integrations helpful. You might also like this guide on how to create a content marketing strategy to grow your website.
If you liked this article, please subscribe to our YouTube Channel for RafflePress video tutorials. You can also find us on Twitter and Facebook.