Are you looking for Labor Day contest ideas?
Labor Day weekend is an exciting time for workers in the US. With sales topping $2.6 billion, the long weekend is also the perfect time to promote your products or services.
Contest marketing is an engaging way to build excitement and attract quality leads for your business. So why not run a labor day giveaway to celebrate the holiday?
This article will share plenty of Labor Day contest ideas if you need some inspiration.
What Is Labor Day?
Labor Day is a day of rest for workers in the US. People typically celebrate Labor Day on the first Monday of September every year.
Originally the holiday was a time to advocate for workers' rights and a time for workers to enjoy and celebrate time with their families. Labor Day has a similar meaning today. People in the United States use the time to attend Labor Day events, have parties and barbecues, and hang out with their families.
Why Run a Labor Day Contest?
Labor Day is a great time to run a contest because people are already in the holiday spirit. It's a time when schools are due to re-open, and sports leagues start up again, so your audience will want to make the most of the last few days of summer.
Over the long weekend, people will be planning Labor Day parties and spending money on food, drink, and activities. You can catch the attention of those consumers with a contest or giveaway, driving new leads and potential customers to your business.
For example, a Labor Day promotion can:
Increase brand awareness
Improve word-of-mouth marketing
Drive traffic to your business website
Promote new products or services
And more
How to Run a Labor Day Contest in WordPress
There are several ways to run a Labor Day contest for your business.
Many companies host their giveaways on social media because it's easy and fast. This approach, however, will only grow your audience on that specific social media platform.
Yet if you host your giveaway on your business website, you can grow your social media audience and email list and send quality traffic to your website.
Running a contest in WordPress is easy with a contest builder plugin like RafflePress.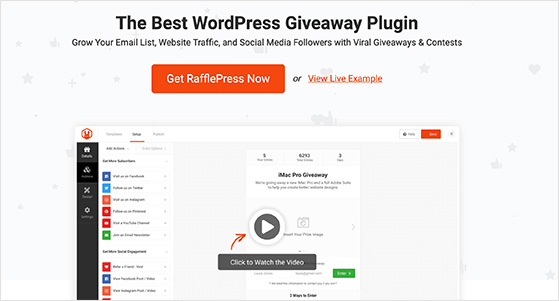 RafflePress is the best WordPress giveaway builder, allowing you to run any giveaway or contest easily on your WordPress website. It comes with social media integrations for popular platforms (Facebook, Twitter, Instagram, TikTok). This helps you create viral giveaway campaigns.
RafflePress also offers 1-click fraud protection and verified actions to ensure you only receive genuine giveaway interactions.
Follow this step-by-step guide to create an online contest in WordPress with RafflePress.
Creative Labor Day Contest Ideas for Small Businesses
Coming up with the best Labor Day marketing ideas isn't easy. How do you make yourself stand out from your competitors?
Don't worry if you're stuck. Here are some of the best Labor Day event ideas for running a successful contest over the long weekend.
1. Wellness Bundle Giveaway
Many people will be planning to spend Labor Day relaxing, so why not center your giveaway around self-care and wellness?
Take Eden Within, for example. They ran an Instagram Labor Day giveaway offering users a bundle of wellness goodies.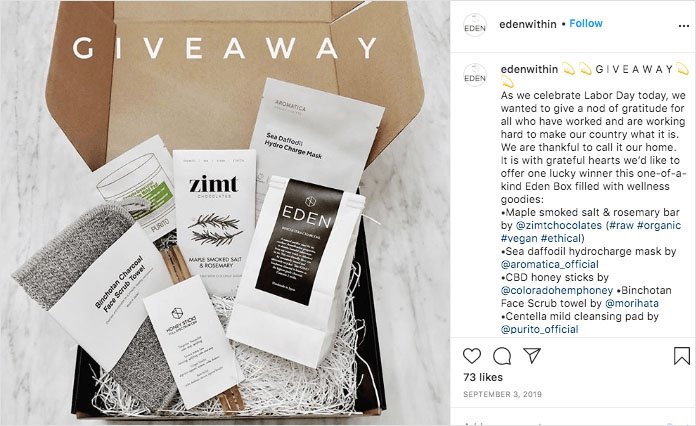 Considering many people don't get Labor Day off from work, this is a fantastic way to involve everyone in the celebrations.
This type of giveaway is easy to run in WordPress with RafflePress. You can choose the Grow Your Instagram Following giveaway template and include actions for users to visit your Instagram profile and view your giveaway post to enter.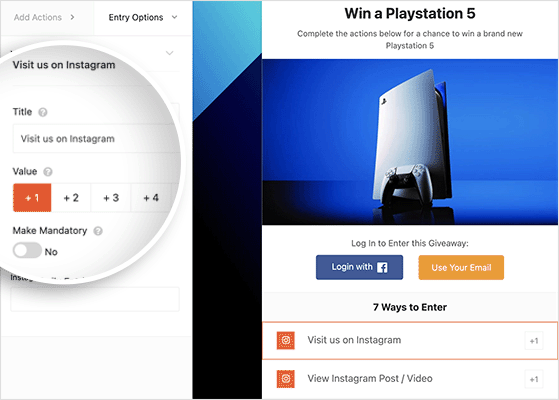 When you're ready to choose a winner, you can do so with the built-in random winner picker with a few clicks.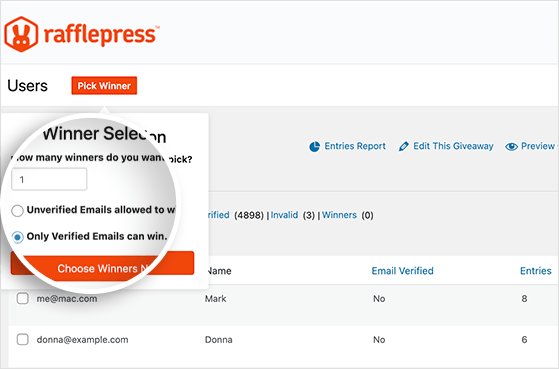 2. Social Media Contest with Multiple Winners
There are no rules saying you should limit your Labor Day giveaway to one winner. Feel free to spread the love more by rewarding 2 winners with a prize.
The Mini Mumu brand did that with its social media contest. 2 lucky winners had the chance to win a summer outfit set by tagging 2 friends, following the brand, and joining their email newsletter.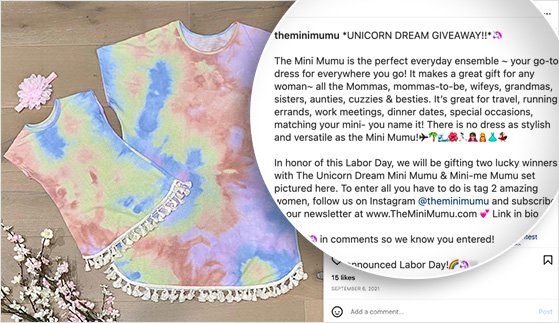 You can take a similar approach by using one of RafflePress's social media giveaway templates for Instagram, Twitter, Facebook, or YouTube. Or you can start with a blank template and add as many social integrations as you like, including:
Pinterest
LinkedIn
Twitch
TikTok
Add the Email Newsletter action to encourage users to join your email list. Because RafflePress integrates with multiple email marketing services, you can grow your list with minimal fuss.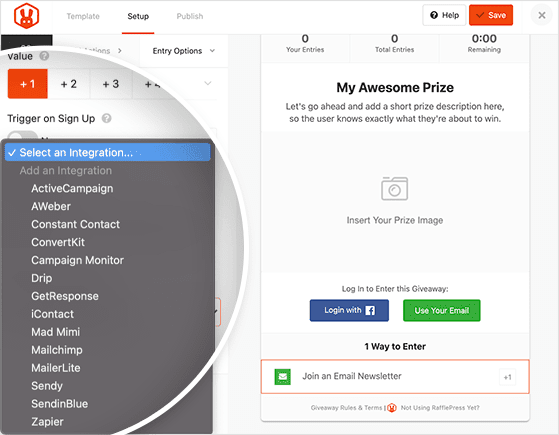 You can also use the Refer-a-Friend giveaway action to share your giveaway on multiple social networks. The more people enter, the more they'll spread the word, driving tons of traffic to your contest.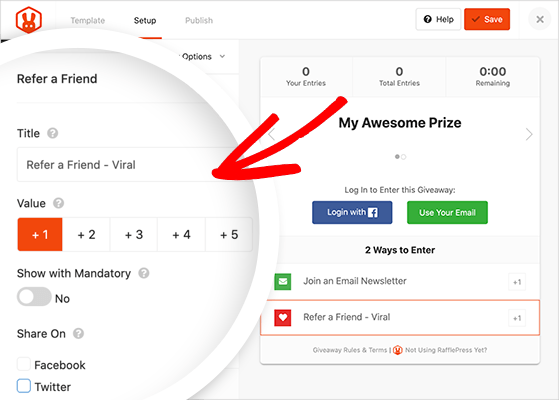 3. Labor Day Photo Contest
Hands up if you've ever been to a pool party over Labor Day weekend. Party ideas like this are the perfect time to snap and share photos online.
You can use these events to hold a Labor Day photo contest on themes like:
Poolside Selfie
Best Dressed
Tastiest Hot Dogs
Red, White, and Blue
Coolest Ice Cream
For this photo contest, Westward Shores ran a #BestVacationEver Labor Day photo contest on Facebook. During their stay, users had to snap a photo and share it on social media with the brand's giveaway hashtag for the chance to win.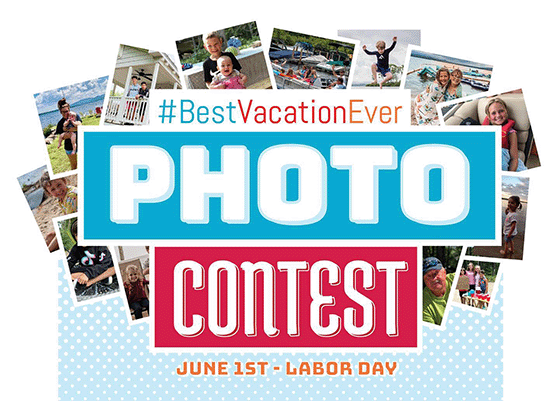 RafflePress's Submit an Image giveaway action makes running a contest like this easy. Because users can upload photos directly to your WordPress site, it's easier to view submissions and choose the winner.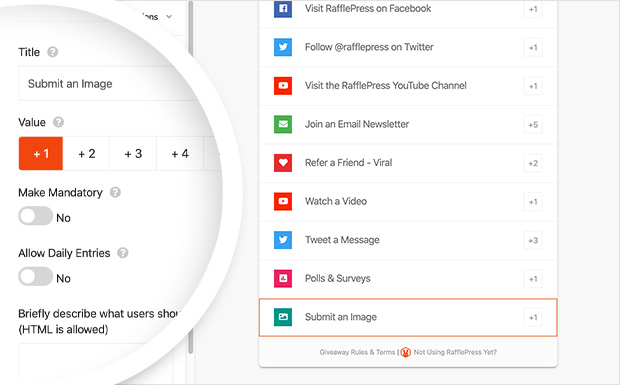 4. Caption This Labor Day Contest
Caption contests are an excellent way to get your audience's creativity flowing. The premise is simple: post a photo and ask users to comment with their best caption.
A Labor Day caption contest could involve a funny cartoon, workplace fails, or your brand's behind-the-scenes photos. You can even get users to turn your photo into a meme for the chance to win a Labor Day prize.
You can run a caption contest in RafflePress by adding your image to the Prize Details section of the giveaway builder. You can then ask users to answer a question to submit their captions.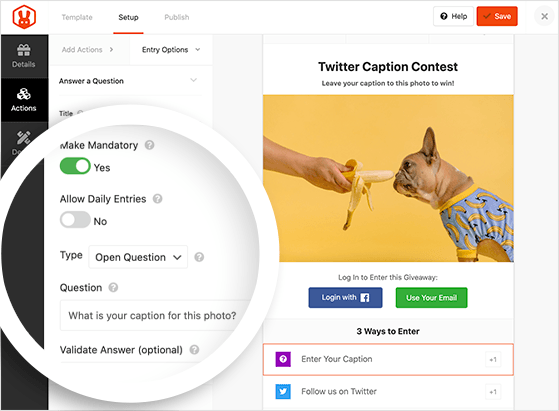 5. Labor Day Art Contest
Hosting an Art Contest is another creative Labor Day contest idea. Showcase your audience's talent by asking for their best artwork on a work-based theme and reward the winner with an amazing prize.
Take a leaf out of the UFCW's book with this example: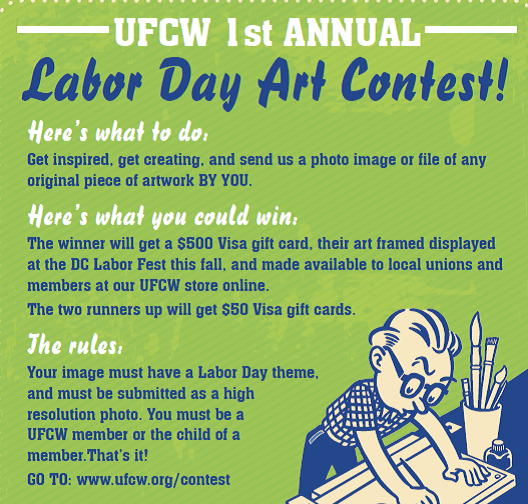 Besides getting the chance to win $500, winners could see their artwork framed, displayed at the DC Labor Fest, and available in their online store.
Setting up an art contest with RafflePress follows the same steps as a photo contest. Why not add bonus actions to share the giveaway page on social media? Doing so will help your contest reach a broader audience, and participants can earn more entries.
6. Memories of Labor Day Competition
What is your fondest Labor Day memory? Was it chilling at a barbecue with your family, or did you go on vacation somewhere nice? Memories like this make excellent conversational topics, helping you form stronger connections with your audience.
Marlborough's regional chamber of commerce ran a similar Labor Day essay contest. They asked contestants to describe their favorite Labor Day parade for the chance to win a gift certificate from a local business.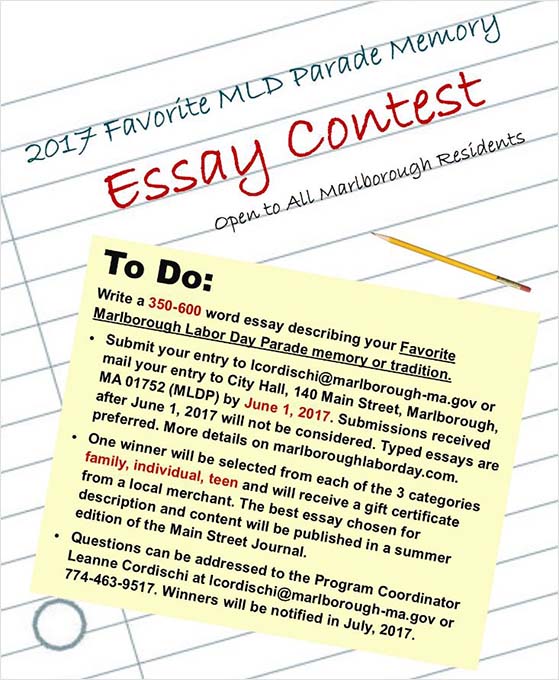 Instead of following Marlborough's lead and asking users to email their essays, you can run your contest from your website with RafflePress.
For example, you can rename the "Write a Blog Post" action and ask users to paste a link to their essay from their blog or Google Docs.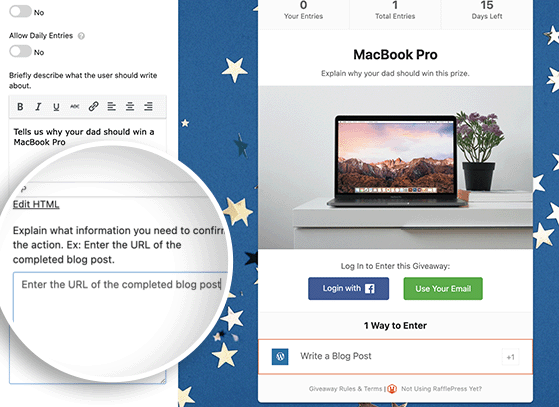 You can also include bonus actions to Subscribe to your RSS feed or leave a blog comment to boost subscribers and engagement.
7. Labor Day Trivia Contest
How much does your audience know about the history behind Labor Day? Use the occasion to test people's knowledge with a fun, engaging trivia contest, like this example from Phillipsburg Easton Honda.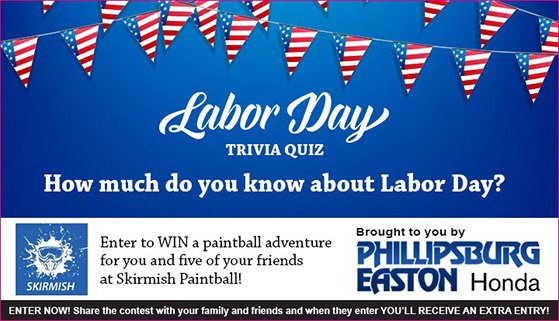 You can offer a free trip or prize bundle to the winner to celebrate, like a paintball adventure, for example.
Run your trivia contest with RafflePress's Answer a Question action. You can add the action multiple times to ask different questions and draw winners from those with the correct answers.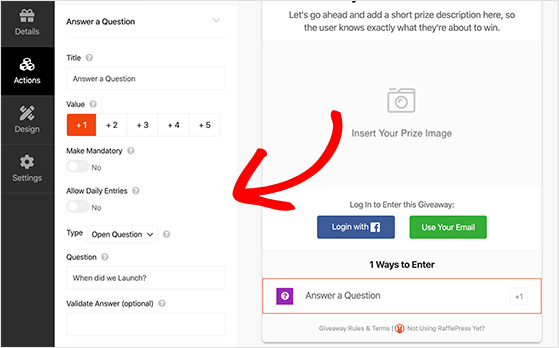 Contest Prize Ideas for Labor Day
You know what Labor Day is, have several contest ideas in mind, and know how to create one in WordPress. The next step is finding some Labor Day gift ideas to award your contest winners.
Check out these Labor Day contest prize ideas your audience will love:
Coolers and cooler bags: a convenient way to keep food fresh during the festivities.
Picnic blankets and folding chairs: ensure your fans are comfortable in the sunshine.
Grills and barbecues: make the weekend a delicious feast.
Bluetooth speakers and karaoke machines: allow fans to unleash their inner divas.
Cash prizes: offer users money and gift cards to spend at their top retailers (or your store).
You can offer giveaway winners so many things that it's impossible to include them all in one post. Instead, check out these popular contest prize ideas for even more inspiration.
Next Steps
We hope this article helped you find excellent Labor Day contest ideas. You might also like this post on the top social media plugins for WordPress to help your business grow on social media.
Ready to run a viral giveaway contest? Get started today with the best WordPress giveaway plugin. RafflePress Pro includes many more giveaway actions and offers a 14-day money-back guarantee.
If you liked this article, please subscribe to our YouTube Channel for RafflePress video tutorials. You can also find us on Twitter and Facebook.