Do you want to increase sales for your online store? Marketing your retail eCommerce brand can be a challenge when considering how many digital retailers are trying the same thing. So in this article, we'll share our easy eCommerce promotion ideas to boost sales and grow your business.
But first, let's clear up this common question…
What Is eCommerce Promotion?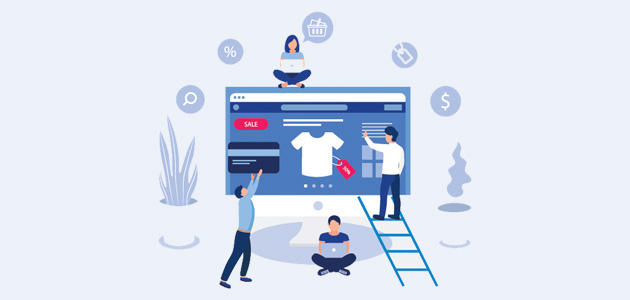 eCommerce promotion is when you offer sales and discounts to online shoppers to get new customers and increase revenue. And more importantly, these promotions can turn new visitors into loyal customers and repeat buyers.
An eCommerce marketing strategy includes activities used both on and off your website. So that you can build brand awareness alongside nurturing customer loyalty and ultimately increase your online sales. eCommerce promotion ideas will play a large part in this.
How to Advertise your eCommerce Business
You can use eCommerce marketing campaigns to promote your online store in its entirety or drive traffic to specific product pages.
Here are some great eCommerce sales promotion ideas for your business. And what's more, many of them allow you to advertise your online store for free!
Table of Contents
Now let's dive into those sales promotion examples.
1. Host Contests and Giveaways
One of the most effective eCommerce promotion ideas is to host a giveaway. Contests can raise awareness about new products, reward a loyal customer base, and even attract new customers to your website.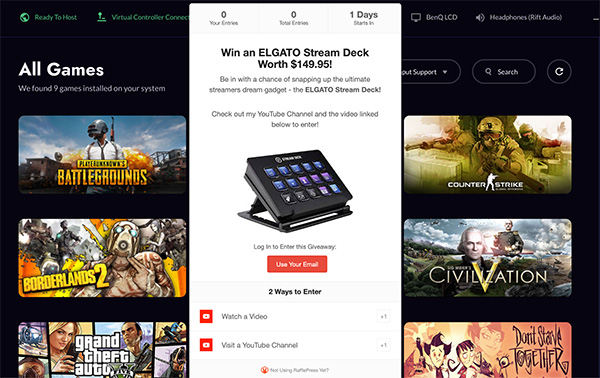 And when you use RafflePres, the best WordPress contest plugin, you can unlock powerful templates to grow your email list and encourage viral sharing.
It takes a few minutes to create an online contest. And when you're all set up, you can unleash your giveaway on social media, taking your reach beyond your eCommerce site.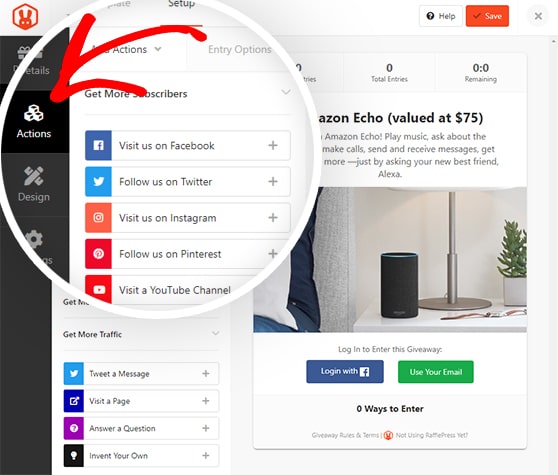 Here are just a few eCommerce giveaway ideas you can use:
Your own products
Customized products
New product releases
Limited edition products
Black Friday products
Shopping spree
And for even more proven contest prize ideas, check this article out.
2. Offer Free Samples
It's a challenge to build trust with site visitors so that they believe in the quality of your products. But this is easily overcome by offering free product samples to put their mind at ease.
You could charge a small fee for shipping only or even offer a complimentary freebie alongside a purchase to get it in as many hands as possible.
This idea is best used for small or perishable goods that run out quickly as it prompts the customer to head back to your website to restock.
Look at how this company offers free sample gifts with customer purchases.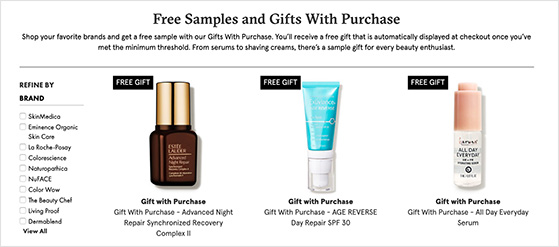 3. Run Flash Sales
Flash sales are promotions run within a specific time, including a high-value offer potential customers will find irresistible. These sales promotions could be a high-ticket item at a significant discount, product bundles, or even trending seasonal products.
The time limits of a flash promotion are often combined with limited stock to create a sense of urgency that entices people to buy. This links to our emotional impulse to buy for fear of missing out (FOMO).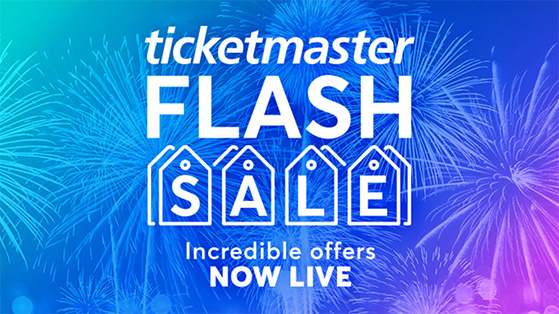 4. Build Product Landing Pages
A well-designed product landing page can significantly impact your eCommerce sales. You can direct all of the traffic from marketing campaigns to a product landing page specifically designed to convince visitors to convert.
Product landing pages are so effective because there's nothing else on the page to distract users, so they'll be more likely to become customers.
To create your own product landing page, we recommend using SeedProd.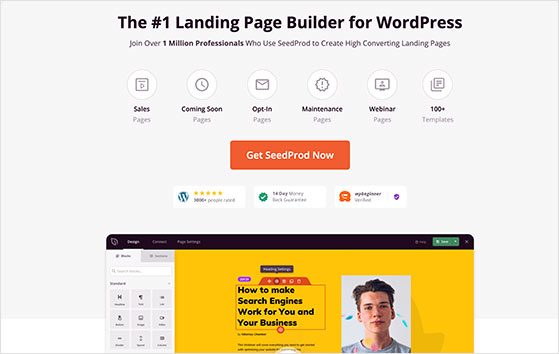 SeedProd is the most easy-to-use landing page builder for WordPress. It offers many professionally designed templates to get you started FAST, and customizing your page is super simple thanks to the drag and drop functionality.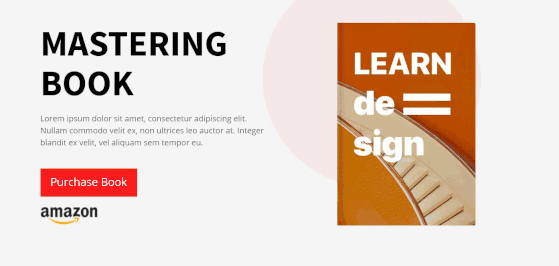 SeedProd also comes with conversion-focused landing page blocks you can add to your page in an instant, including:
Testimonials
Star Ratings
Pricing Tables
Products Grid
Giveaways
Add to Cart Buttons
And Much More
A landing page is also an excellent way to improve search engine optimization (SEO). By optimizing your page for relevant keywords, you can boost your rankings, resulting in more organic traffic from your target audience.
5. Create Loyalty Programs
Loyalty programs have long been popular types of eCommerce promotions. They have the power to improve relationships with customers, boost referrals, gather important customer data, and reduce the cost of marketing.
Yet launching a loyalty program takes time and planning. You can't just start one up on a whim.
Customers want them to be easy to join and use. They also need regular offers and communication to keep them engaged and satisfied with the service.
So plan your loyalty scheme carefully to ensure you and your customers get the most out of it.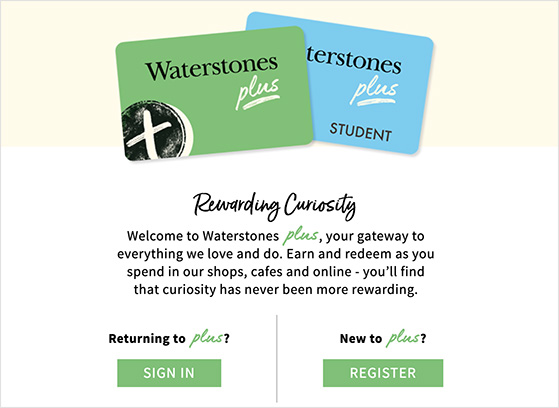 6. Make Checking Out Easier
An optimized checkout process can go a long way in encouraging customers to commit to their purchase and return in the future. So it's one of the most important eCommerce promotion ideas to include in your strategy.
Shopping cart abandonment is a real issue where customers abandon their carts before committing.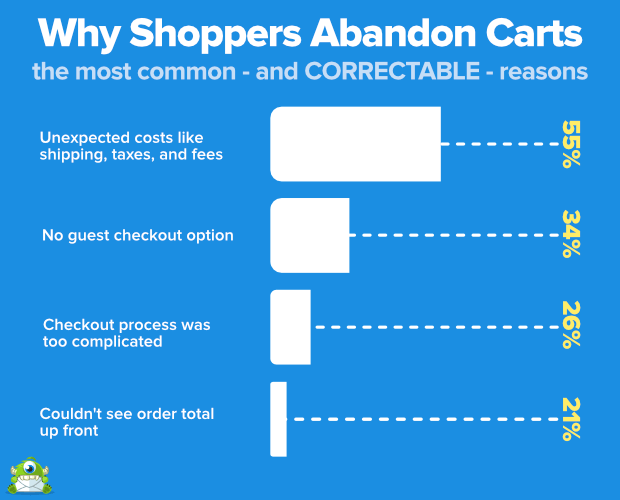 So make your check-out steps easier to understand and remove as many obstacles as possible.
To optimize your checkout page, you could try the following:
Let customers check out as guests to avoid registering
Allow people to save their shopping cart so that they can return later
Keep the shopping cart visible on your site to keep it top-of-mind
Display security badges to improve your trustworthiness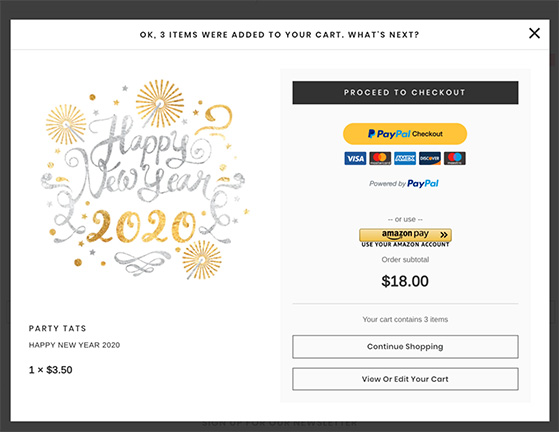 7. Use Branded Hashtags
Branded hashtags are a great way to increase how discoverable your brand is on social media networks. Followers of your hashtags will consciously align themselves with your business as a way to fit in and promote an aesthetic or lifestyle.
To create a branded hashtag, think of a phrase related to your product or business that your target demographic relates to. Then include the hashtag in your promotional materials on and off social media to increase visibility.
Stylecraft Yarn's #CleverCrafter hashtag encourages people to share images of what they've made using their product line with thousands of results.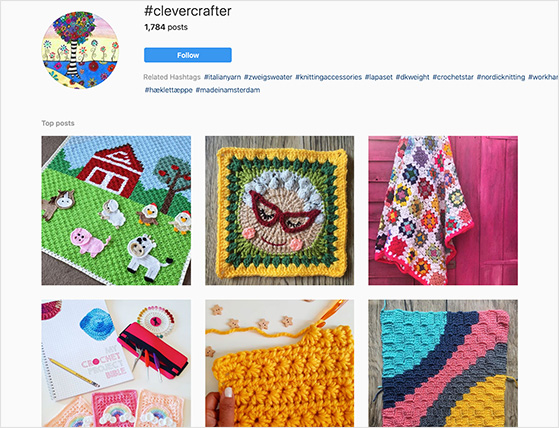 And this brings us nicely to…
8. Accept User Generated Content (UGC)
User-generated content is a powerful eCommerce promotion idea because it leverages social proof to improve the user experience, exposes you to new audiences, and increases your level of trust.
Online brands and retailers can use UGC through:
Social media posts
Blog posts
Product reviews
Unboxing videos
Customer reviews, and more.
Clothing boutique Evans uses a combination of UGC with a branded hashtag to encourage users to share shots of them in their clothing for the chance to win a gift card. Plus, the entire feed is displayed on their eCommerce website.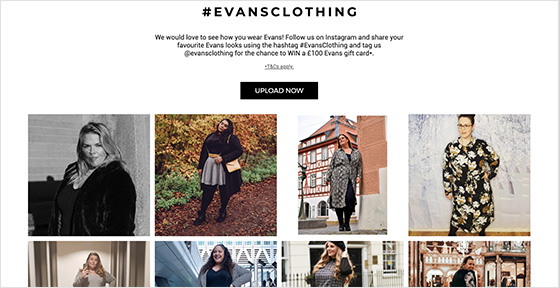 You can easily display a social media feed of user-generated content with Smash Balloon.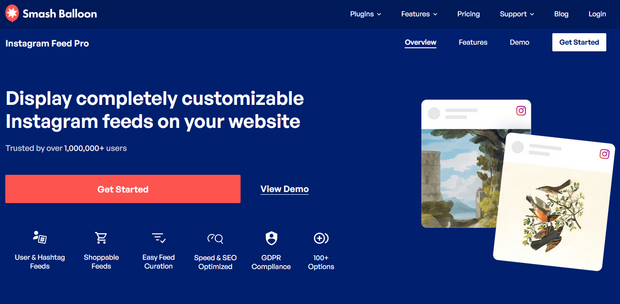 Using Smash Balloon's Instagram Feed Pro plugin, you can create an Instagram hashtag feed and embed it on your WordPress site in minutes.
The feeds are entirely customizable to choose the layout, color, font, and much more. You can even create "Shoppable" feeds to link posts in your feed to specific product pages on your site.
9. Create Personalized Recommendations
When figuring out how to market an eCommerce store, it's no longer an option to settle for generic advertising campaigns. Brands need to get creative and personalize the shopping experience based on the individual customer and their activities.
You can customize the browsing experience by showing product recommendations based on a customer's purchase history or recent browsing habits. Include them as email marketing messages, on your website, and even in your remarketing ads.
Nike is great at doing this with their 'You Might Also Like' section on product pages.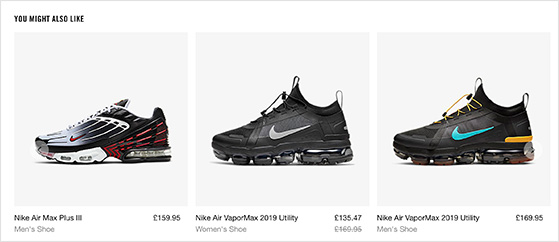 10. Engage with Live Chat
Customers these days want immediate results when they're shopping online. They're not prepared to wait for 2-3 days shipping when your competitor offers next-day delivery.
And in the same way, customers want their questions answered right away. Their lives are busy!
But there's an easy way to match this desire for instant action. Include a live chat widget on your website, so customers have a direct way to communicate.
This is also a great way to engage with people while browsing and convert them into paying customers.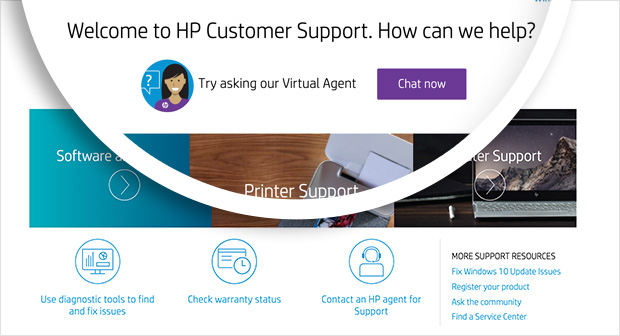 11. Sell on Multiple Platforms
You may have noticed that many eCommerce businesses now promote and sell their products on other platforms besides their own website. Customers are used to heading to multiple online marketplaces and even social media to secure the best deals.
Brands can tap into this need for diversity by following suit.
Instead of selling products in your online retail store, make them available for purchase from sites like Amazon, eBay, Etsy, Shopify, Facebook Marketplace, and even Instagram. You even engage influencers to help you attract more prospective customers.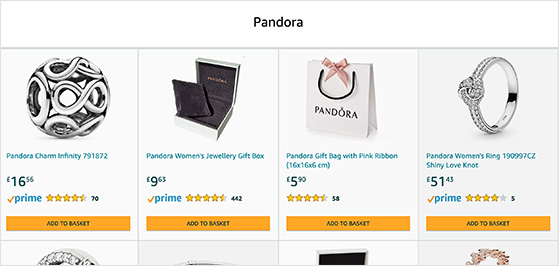 Read these proven Etsy Marketing tips to attract more customers.
12. Run Cart Abandonment Offers
Many people abandon their carts before following through with their purchases, as we mentioned earlier. There is, however, a way to get those potential customers back through abandoned cart recovery.
This is the process of sending visitors a notification that reminds them they haven't completed their purchase. And if you include a valuable offer with your notification, you can quickly get them back to finish checking out.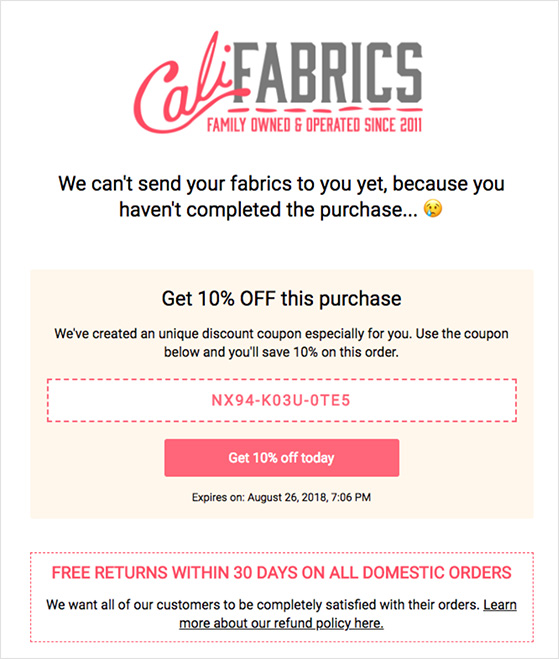 13. Create Limited Time Promotions
Using urgency as part of your marketing strategy is a powerful way to hasten customers toward purchasing.
One of the most popular ways to tap into this psychological tactic is to offer discount codes or coupon codes for a limited time.
You can present special offers for when customers subscribe to your email list or in an ideally placed exit-intent popup that displays when they're about to leave your site.
In this example, MonsterInsights uses a countdown timer to offer a limited-time discount for new customers.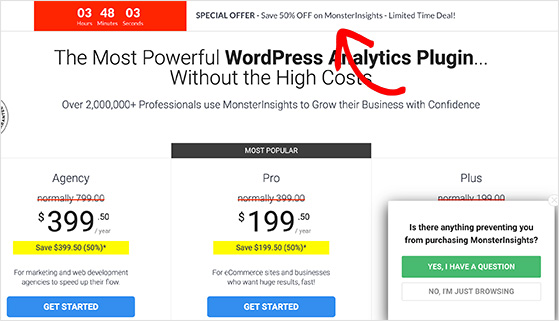 14. Display Popular Products
If you want to boost your eCommerce sales, try displaying your most popular products across your online store. This puts your hot selling items right in front of visitors so they can't miss them.
With MonsterInsights, you can easily display up to 10 of your popular products at the end of single product pages.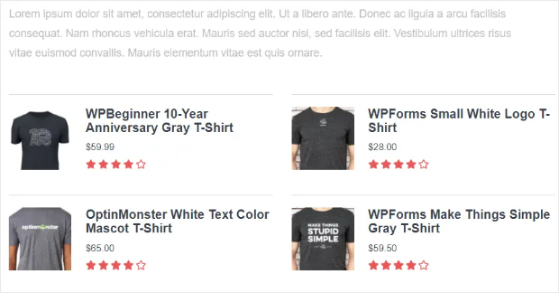 This is a great way to draw attention to your bestsellers and give more valuable real estate to products that are making the most sales.
15. Offer Complimentary Cross-Sells
Cross-selling is a great promotion idea for eCommerce stores to boost order values. It works by offering customers who are already ready to purchase complementary products.
A strategic way to do this is to offer exclusive products customers can only get when they buy a specific item. This makes the offer scarce and will entice customers to take advantage of it for fear of missing out.
In this example, an airline encourages you to book a car alongside your flight, a classic cross-selling tactic.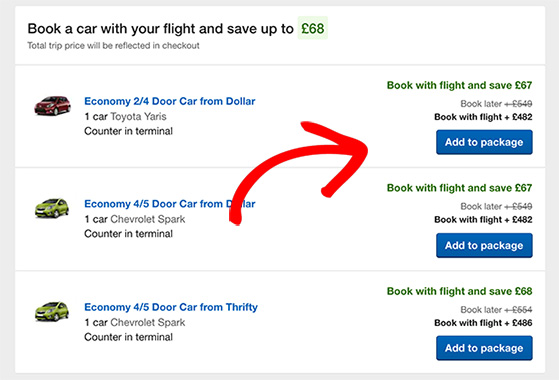 16. Launch Multi Purchase Deals
Multi-purchase deals are eCommerce promotion ideas that have been around for years, but it's still just as effective today.
When you give customers the chance to buy 2 for 1 or buy 1 get 1 free, for example, you're tapping into the customer's psychology into believing they've got a great deal, which increases the chances of them buying your product.
17. Run End of Season Discounts
As we've already mentioned, discounts are an effective way to increase the conversion rates of your site visitors because it's a valuable offer.
Running an end-of-season discount is an excellent way to capitalize on while clearing out your stock-room of products you need to be gone quickly.
What's more, shoppers tend to put off buying until a sale to get the maximum savings on big-ticket items.
18. Offer Discounts for Upgrading
Another way to use discounts for your eCommerce promotions is to offer customers a discount when they decide to upgrade a product or service.
This is particularly useful for eCommerce retailers that sell software and digital products as they can include a discount when customers upgrade from a free trial to a paid version.
RafflePress has its own upgrade discount where site owners who use the RafflePress Lite plugin can secure 20% off when they upgrade.
And for a limited time, you can even grab lifetime access to RafflePress with 20% off.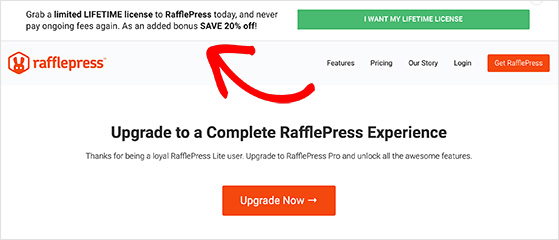 19. Run Gated VIP Promotions
Gated VIP promotions are often used to reward customers for their loyalty to a business. And you can use them in a variety of ways.
One way to use them for your online business is to invite registered customers to a sale before anyone else has access.
You can do this by restricting access (also known as gating content) to subscribed customers to your email list, for example. That way, they can secure the best deals ahead of the crowds.
You can learn how to use gated content to increase conversions here.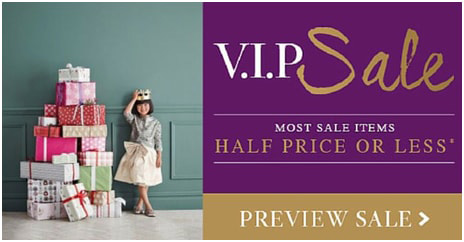 20. Offer Free Shipping
What's the difference between a website that charges a few dollars for shipping and one that doesn't? Easy right?
Well, this is a promotion idea many eCommerce businesses overlook. The simple fact is that any shopper looking to save money will choose the free shipping website over one that doesn't.
And so, by absorbing delivery costs, you can attract more customers and make your site the top choice above your competitors.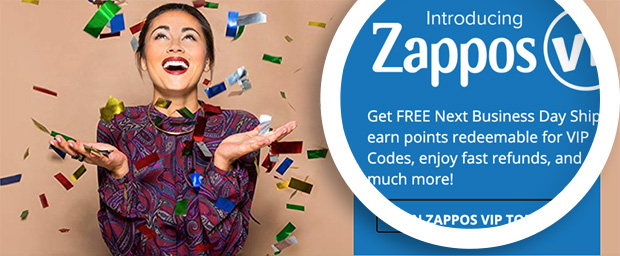 21. Accept Payment in Installments
For businesses that sell products with a higher price tag, there's also the option of breaking payments down into smaller installments. Many people who need a new refrigerator, for example, may not have the cash immediately at hand.
Allowing people to pay in installments widens your net to more potential customers by meeting the needs of shoppers from all walks of life.
Appliances Online, for instance, has payment plans in place where their customers can choose installments that meet their needs.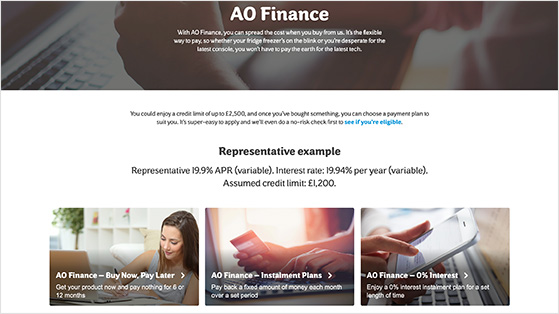 22. Offer Free Trials
Lastly, giving people the option of trialing your products is an excellent way to build trust with your customers. It removes the financial risk from buyers and gives them time to make an informed decision before they commit.
And as we mentioned earlier, free trials can easily be combined with a discount when people decide to upgrade to a paid version.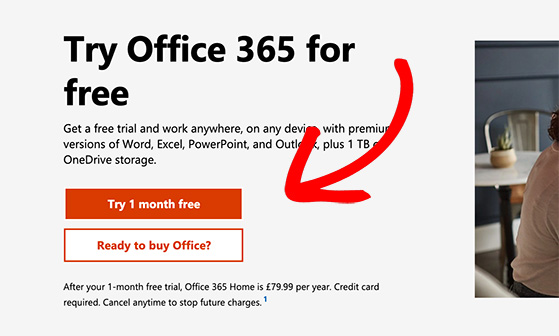 There you have it! You now have 22 more eCommerce promotion ideas to boost conversion rates, increase sales, and grow your business.
And if you're interested in learning about the best business giveaway ideas, step right up and check this article out.
We hope you found this article helpful. And if you did, check out our YouTube channel. You can also follow us on Twitter and Facebook.