Do you want to know how to get more followers on Twitter? It's easy to think you just need to throw a few Tweets out and the followers will come rolling in.
But increasing your followers isn't that easy. With thousands of users jostling for attention, it's hard to stand out and get noticed.
That's why in this article we're sharing our proven hacks to gain Twitter followers. All so you can reach more people and grow your online presence.
Table of Contents
Shall we get started?
What Are the Benefits of Growing Your Twitter Followers?
Increasing your Twitter followers can have many benefits for your business. More Twitter followers can help you:
Increase brand awareness by amplifying your content's reach
Send traffic to your business website
Promote your products or services
Boost trust and loyalty with social proof
And much more
Get Twitter Followers Using Your Website
You can increase your followers on Twitter by helping people discover your profile. Start by identifying areas on your website where you can reference your Twitter activity.
Even better, the followings methods can help you get followers on Twitter without even having to follow them yourself.
1. Run a Giveaway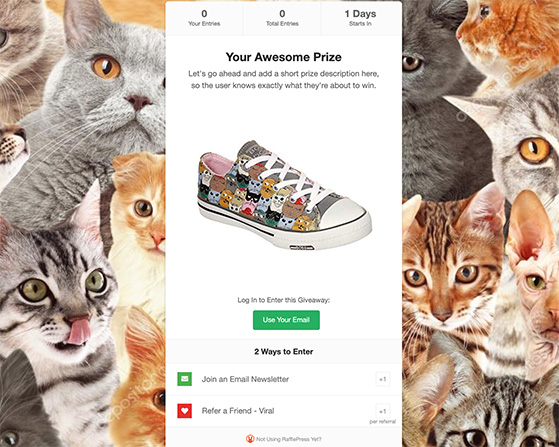 Hosting a giveaway on your website is a great way to attract new followers on Twitter. You can make it a requirement for people to follow your profile as a way to enter your Twitter contest. And by using RafflePress the best WordPress contest plugin, it's easy to get set up with ready-made templates.
The built-in giveaway templates in RafflePress are designed to generate contests based on your marketing goals. Therefore the Grow Your Twitter Following template automatically populates your giveaway with entry actions to grow your Twitter account.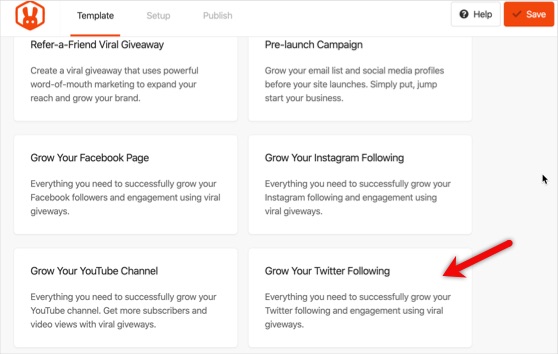 You can also use your contest to encourage viral sharing on other social networks. This cross-promotion highlights your Twitter account to people who may not know you have one.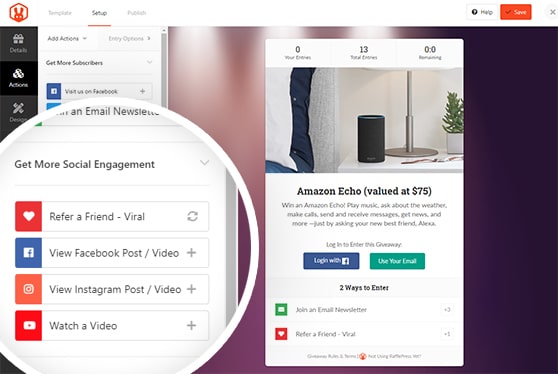 To learn all about running an online contest, check out our step-by-step guide. Or, if you prefer you can find a detailed guide for running a Twitter giveaway here.
2. Embed Tweets in Blog Posts
Did you know you can also use your blog posts to draw attention to your Twitter profile? It's true! WordPress is now a lot more sophisticated, making it easier to embed social media content right into your posts and pages.
All you need to do is copy the URL for the Tweet you want to embed and paste it directly into WordPress.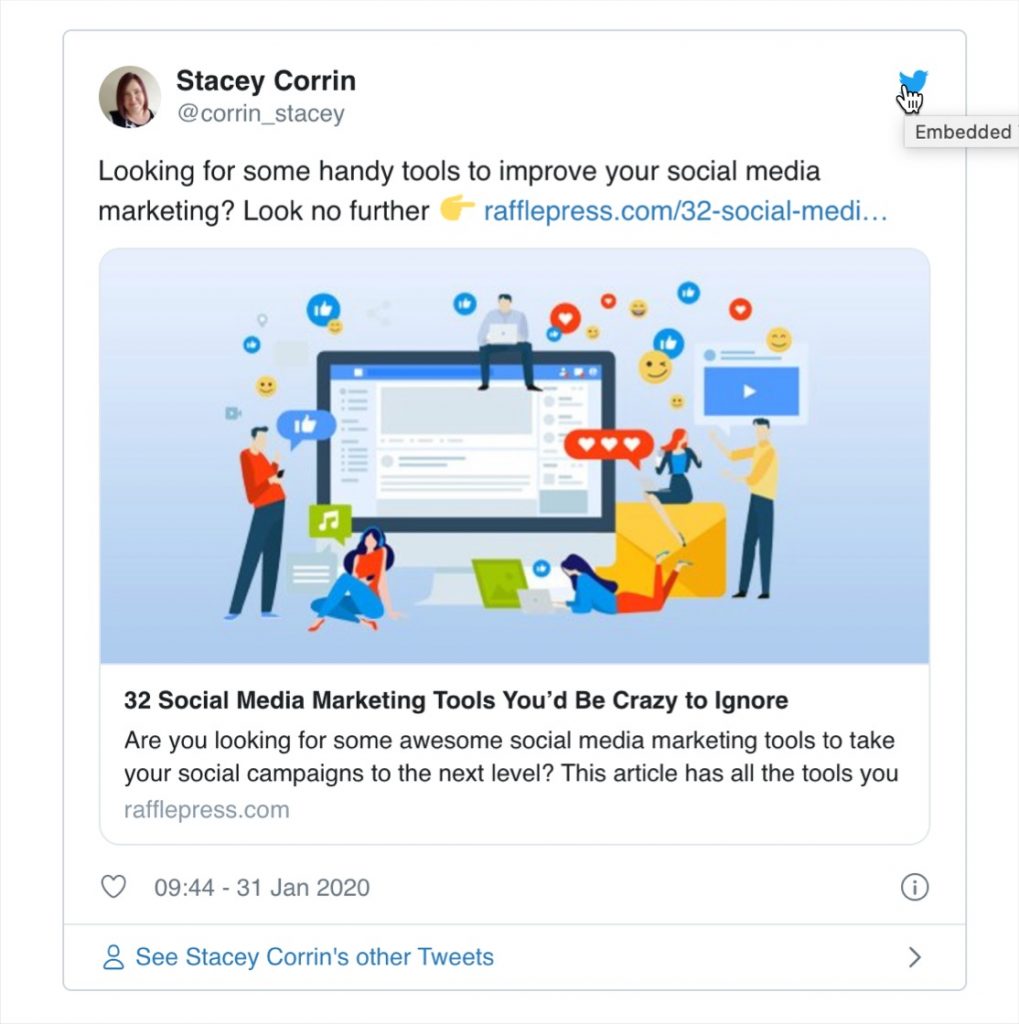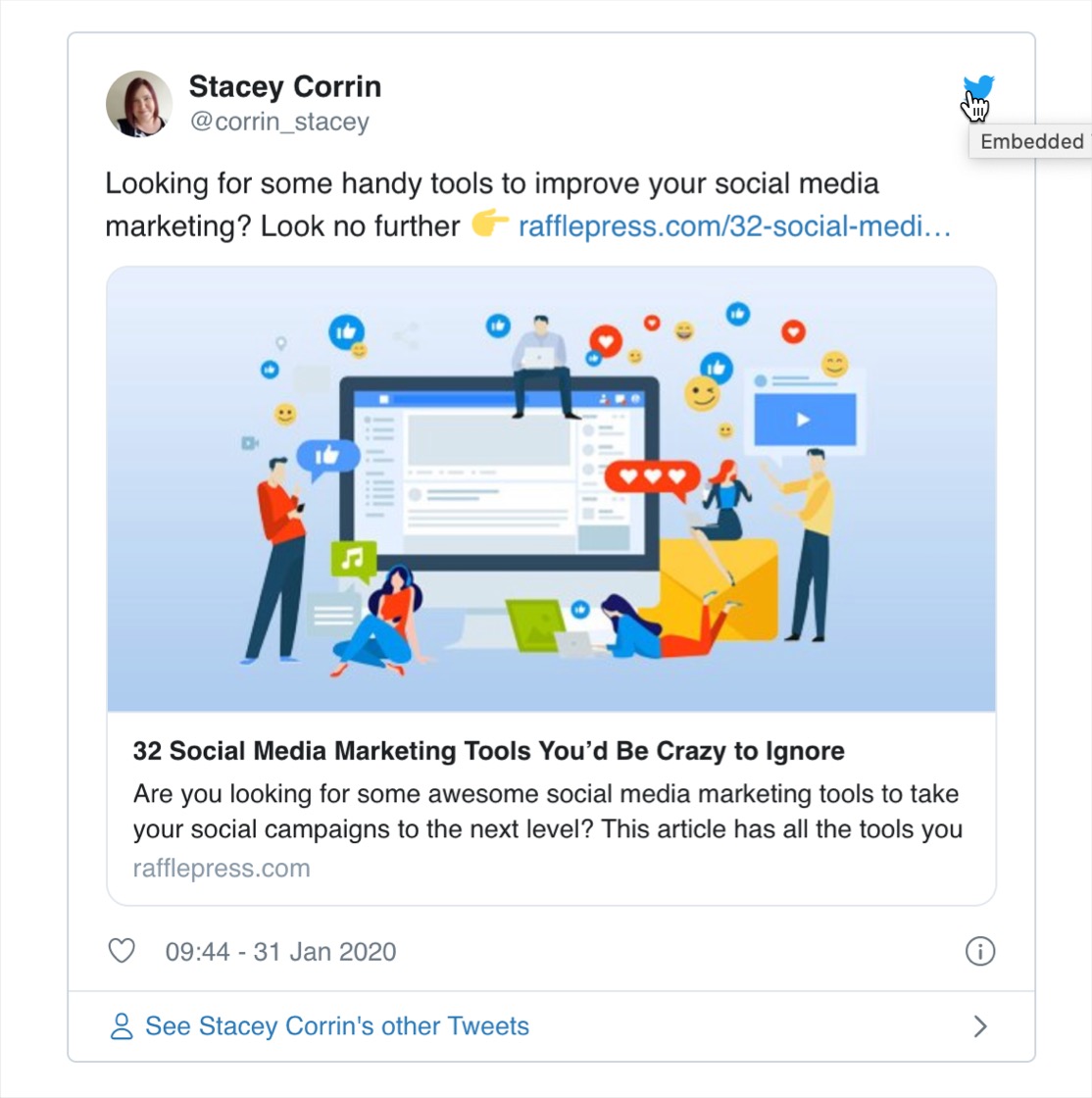 Now when people read your blog posts, they can interact with the Tweet right on your website including following your profile.
Aside from embedding single tweets in blog posts, you can also embed an entire Twitter feed on your site…
3. Add a Twitter Feed to Your Site
By showcasing your Twitter feed on your site, you can make it clear to visitors that you're on the platform. Plus, it lets you automatically update your site with fresh new content that your audience can interact with.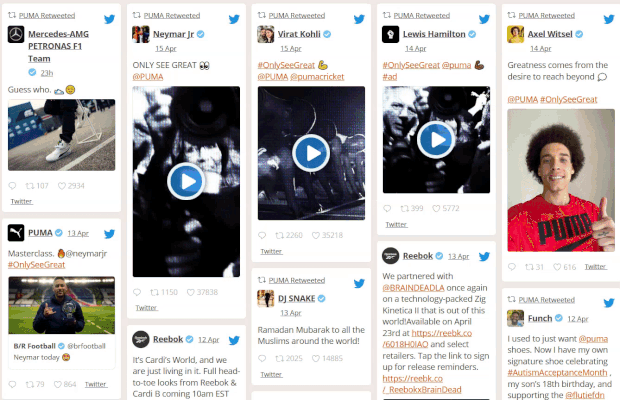 You can easily embed a Twitter feed anywhere on your WordPress site using a plugin like Smash Balloon's Custom Twitter Feeds Pro.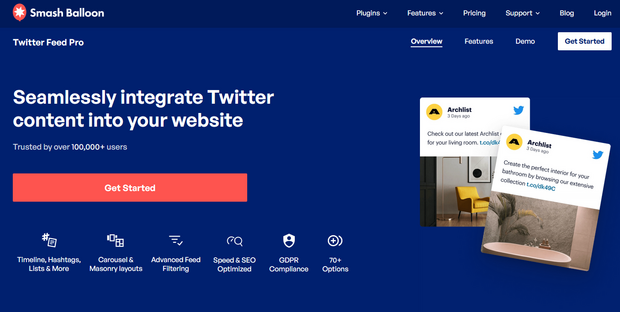 Simply install Custom Twitter Feeds Pro, connect it to your Twitter account, and display a beautiful Twitter feed on your site in less than 30 seconds.
You can display multiple feeds with no limitations, customize your feed to look exactly the way you want, automatically create and display Twitter cards, show like, retweet, and reply actions, and much more.
4. Include a Twitter Follow Button on Your Site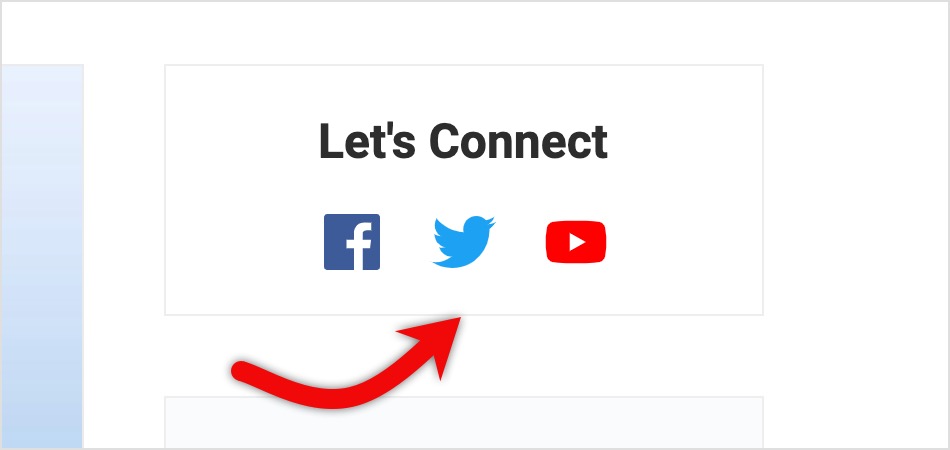 Another simple way to increase your Twitter followers is to add social media follow buttons to your site.
Twitter follow buttons include a link to your Twitter profile. So when people click on it, they're taken straight to your profile page. From there they can instantly click to follow you and start engaging with your content.
Here's the best way to add social media icons to WordPress so you can gain more followers.
5. Add a Twitter Share Buttons to Blog Posts


Just like follow buttons, it's a good idea to have ways for people to share your posts on Twitter.
Adding Twitter share buttons to your blog posts allows readers to share your content with other people. And more often than not, these people will also be part of your target audience. So it's likely they'll follow you if they enjoy your content.
Adding social share buttons to WordPress isn't too difficult either. All it takes a simple and free WordPress plugin to get set up.
Pro tip: Social share buttons with share counts are ideal for social proof which can really help your Twitter strategy in attracting more followers.
6. Include a Link to Twitter in Your Author Bio
Most blogs these days have bios introducing the author to your audience. And while it's tempting to simply link out to your website here, you're missing out on some prime real estate.
Your author bio is the perfect place to include a link to your Twitter profile. That way, the people who want to know more about you can find and follow you.
To add a link to your Twitter profile in your author bio, just add the URL like this, replacing 'yourtwitterprofile' with your own:

And it will look like this on future blog posts:

7. Insert Tweetable Quotes in Blog Posts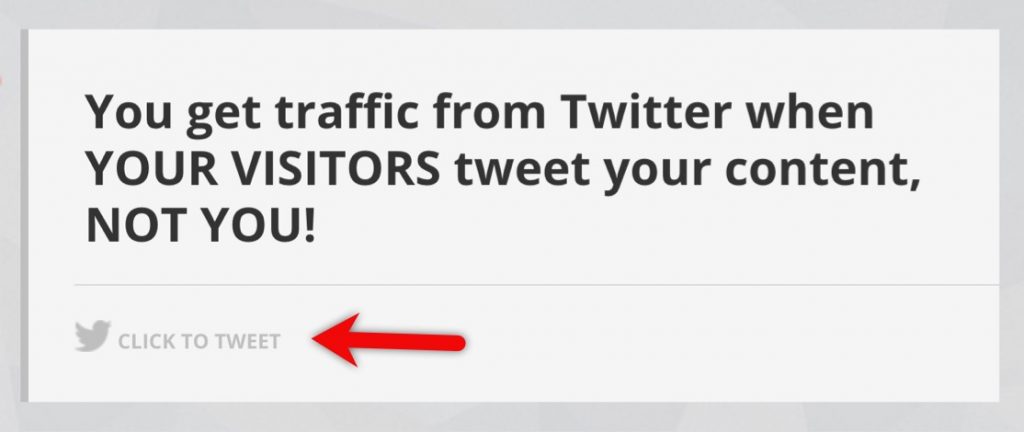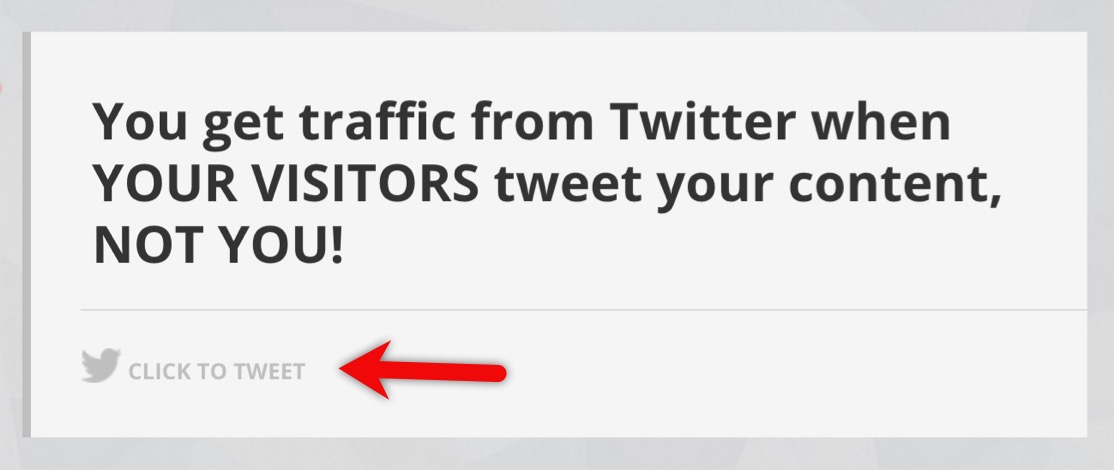 Quotes are incredibly popular on Twitter. They're short, actionable, and impart powerful nuggets of wisdom.
You can leverage quotes, by adding them to your blog posts in a tweetable format. Then readers can click to Tweet your quote to their followers.
To add your own click-to-Tweet quote in WordPress, download the Better Click To Tweet plugin for free.
Once you've installed and activated the plugin, start writing your post.
Then click the plus icon to add a new block and search for Click-to-Tweet.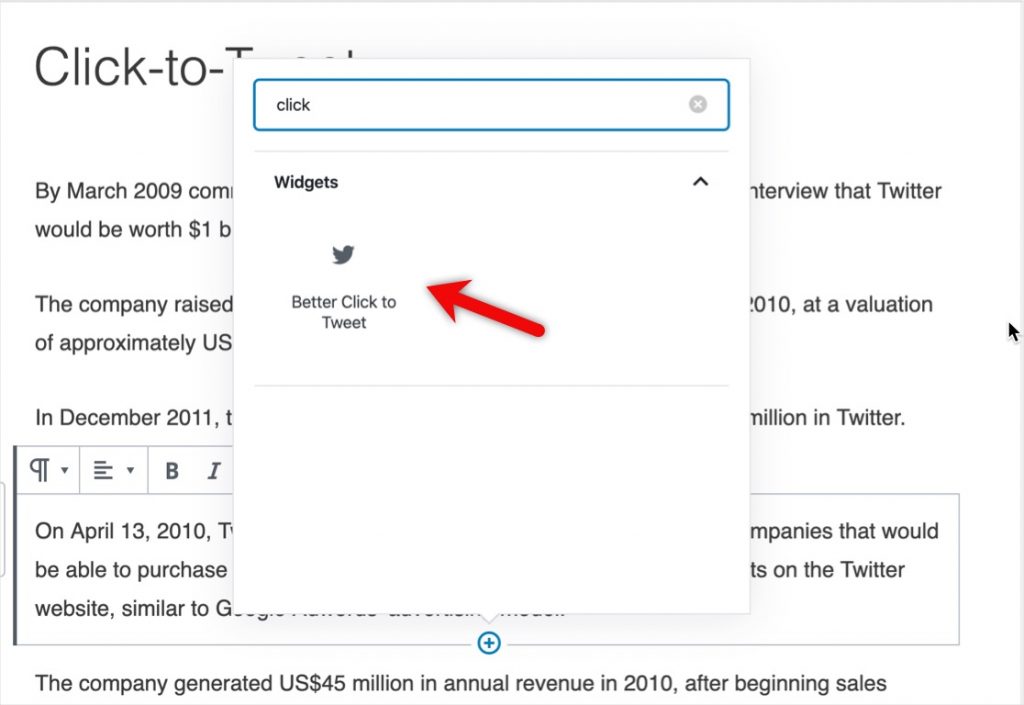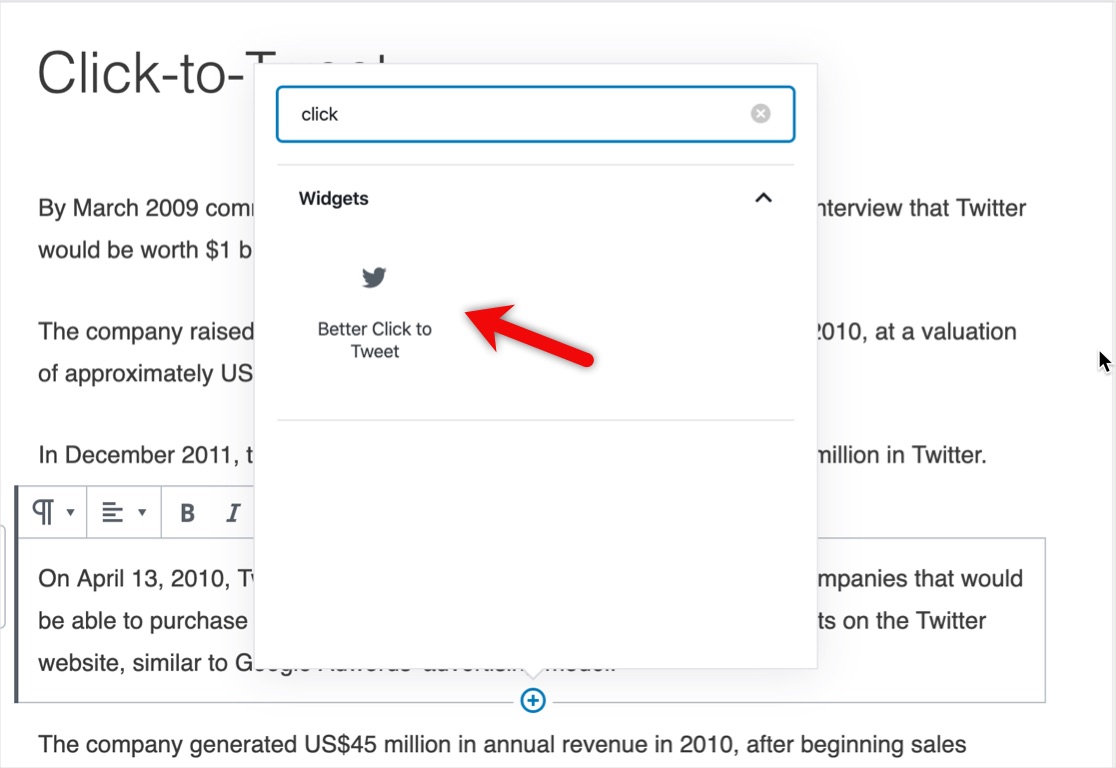 When the block appears, click to add it to your post and write the text you want to include in it.

And when the post is published, it will look similar to the example below: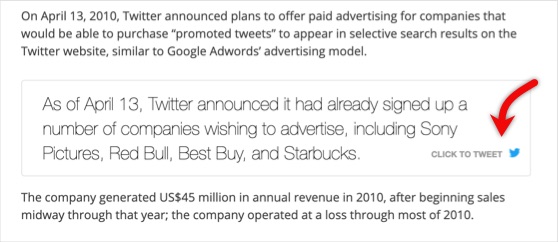 Optimize Your Profile to Increase Followers on Twitter
With your website taken care of, it's time to turn your attention to your Twitter profile. There's plenty of things you can optimize on your profile to increase your follower count. Let's get started with the most obvious, your header image.
8. Create an Eye-Catching Header Image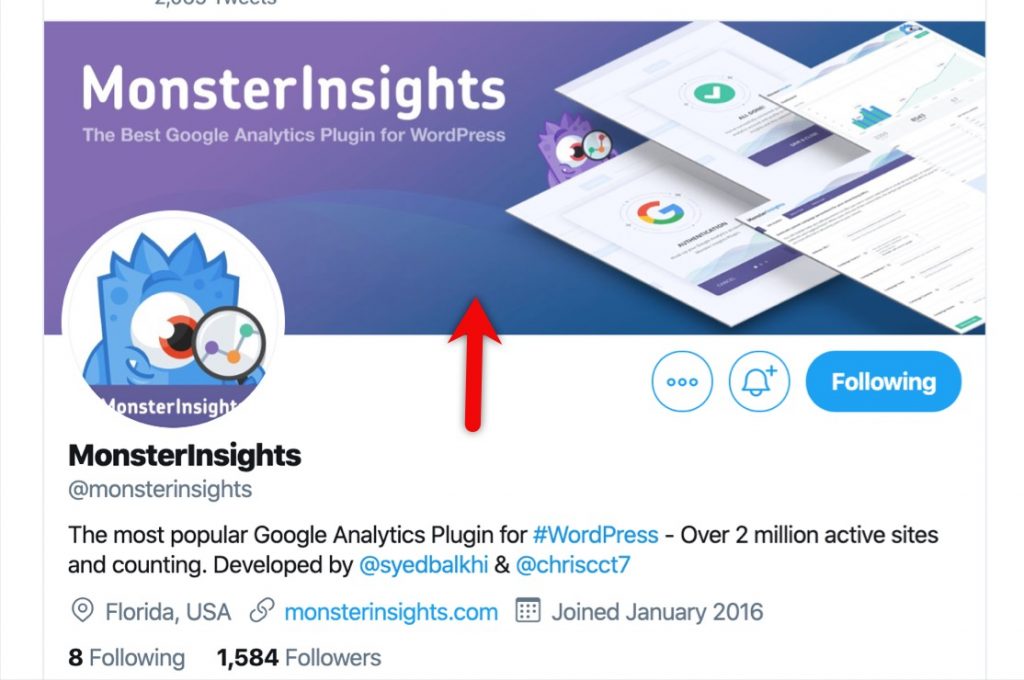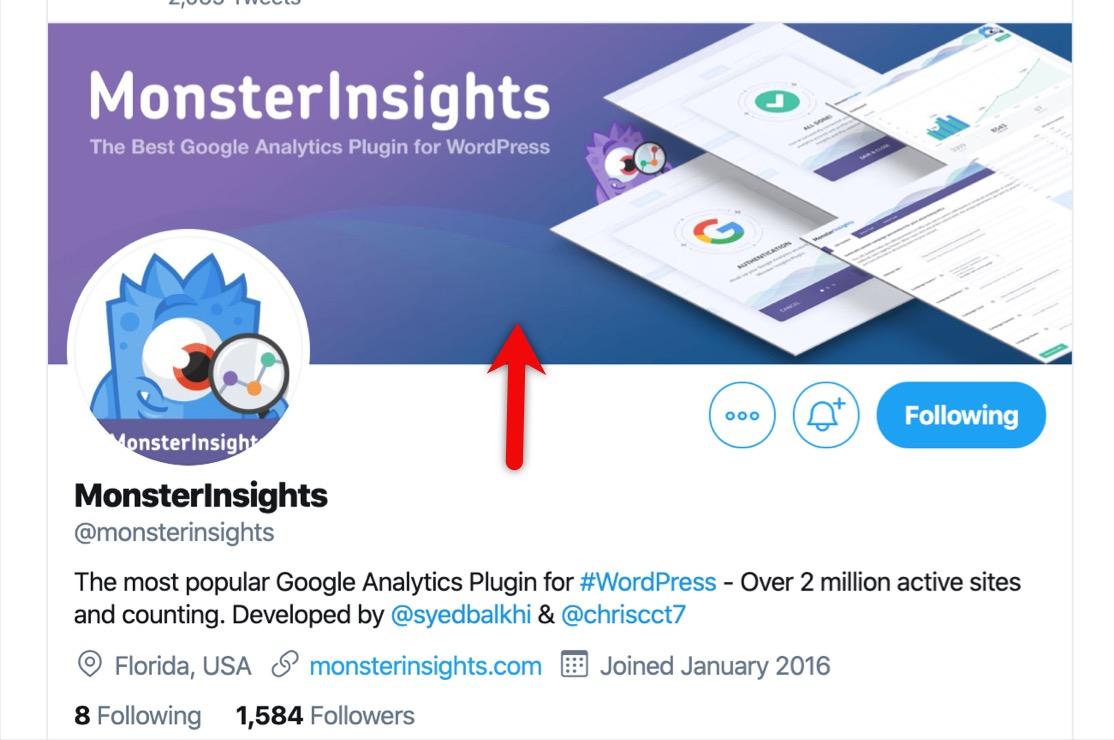 Your header image is one of the first things people see when visiting your Twitter profile, so it's vital you create a good impression to encourage them to keep browsing.
The best Twitter headers use this space to connect with their audience. Here are some ways you can use Twitter headers to get the interest of visitors:
Seasonal showcase – A collage of your most festive products is perfect for capturing the Christmas mood.
Product feature – A clear shot of your key product is ideal for product promotion.
Team photo – Put a human face on your business with a high-quality shot of your team for increased authenticity.
Desired lifestyle – Instead of pushing products, connect with people's dreams and lifestyles by showcasing what your brand can achieve for them.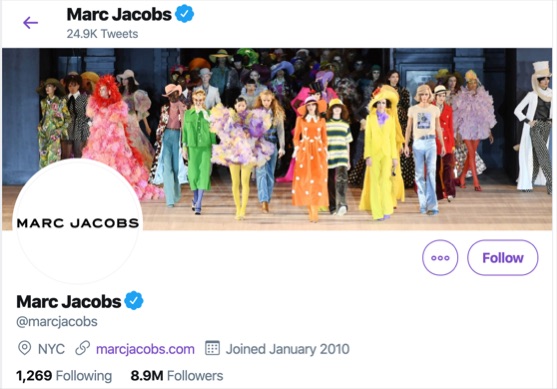 Graphic design tools like Canva are a great place to start if you lack design skills. Their ready-made templates make it super easy to design a header in minutes.
9. Use a Human Profile Picture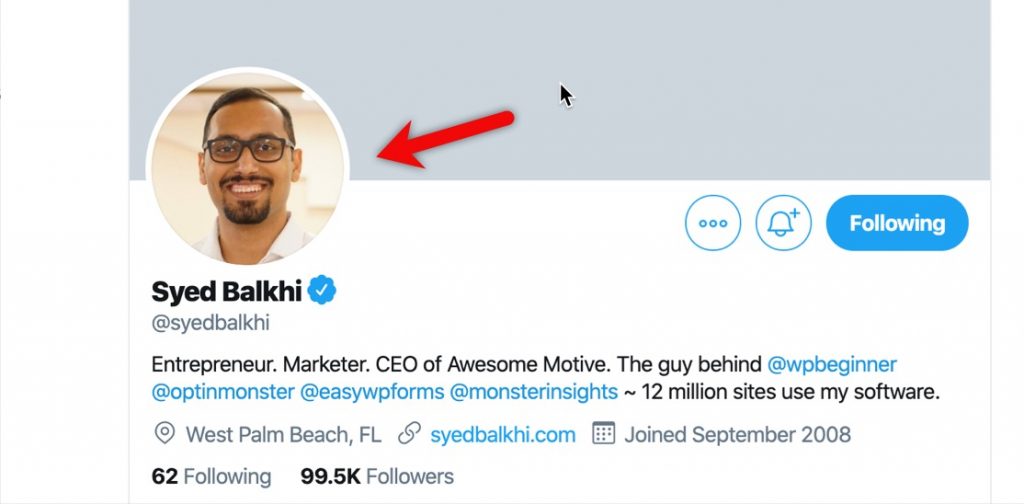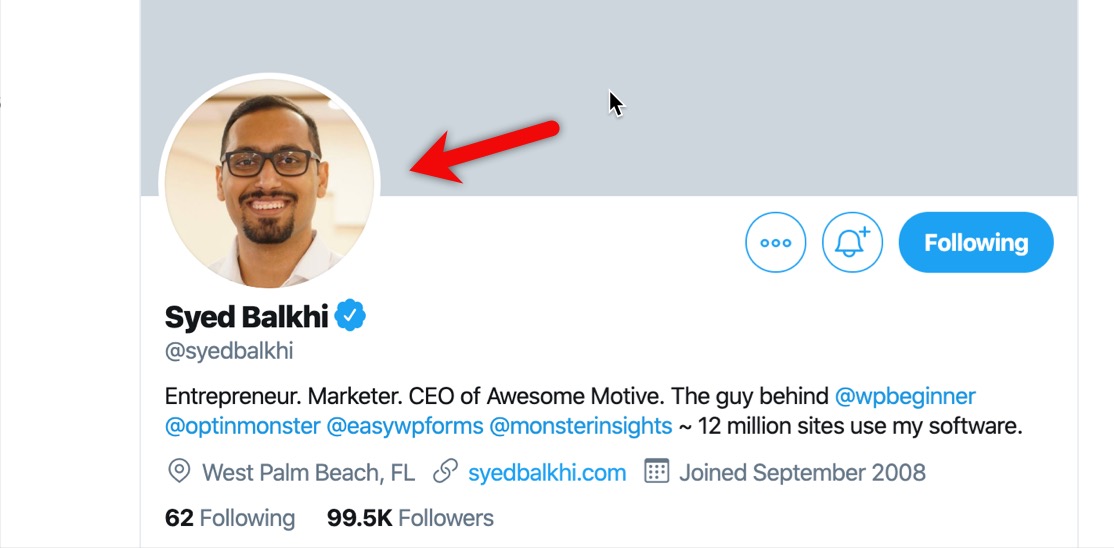 It's also a good idea to include a human profile photo when optimizing your Twitter account. People like to see who they're talking to, so upload a picture of yourself to encourage visitors to engage.
What's more human faces are easier to remember than logos. So a smiling headshot will go further in cementing you into people's memories.
10. Write a Searchable Bio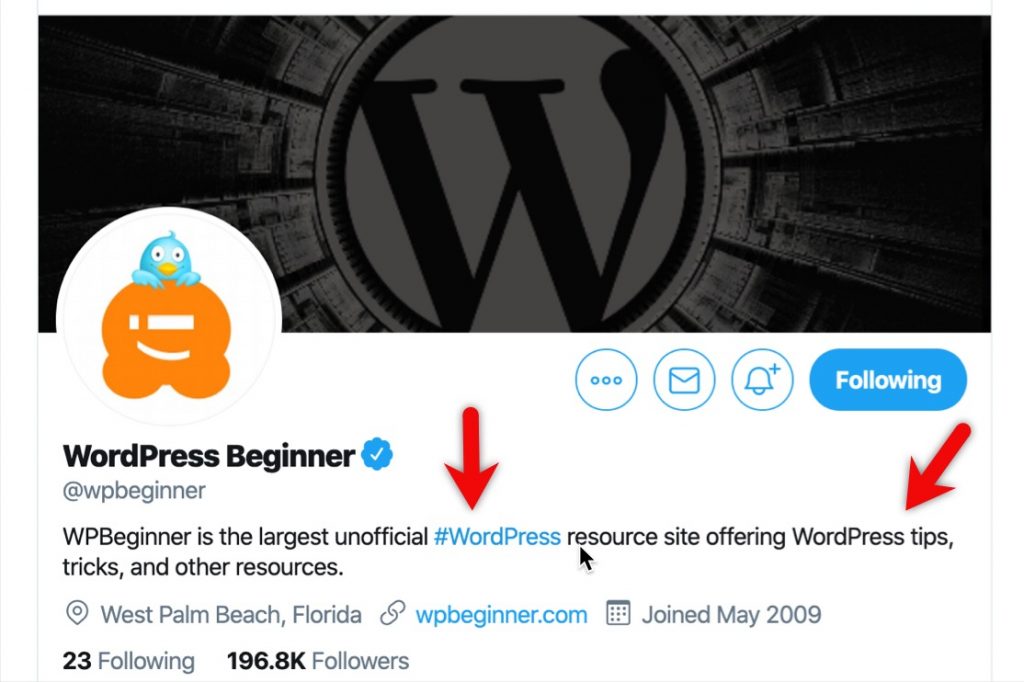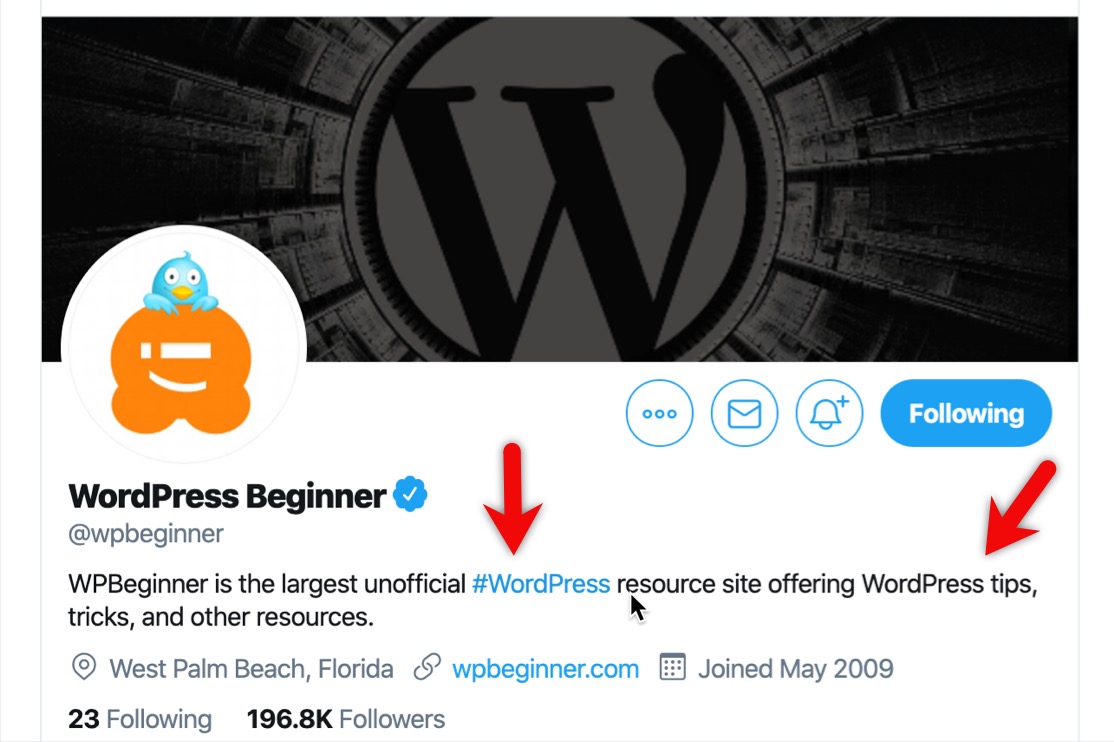 It's tempting to add minimal information to your Twitter bio. But truth is, you should treat your bio like you would any other web copy.
This is because your Twitter bio is searchable, so you'll want to add details related to your field of interest and your audience. Then, when users search on Twitter, it's easier for them to find you.
Include natural words and phrases related to your brand. You can even add a few targeted hashtags to further increase your visibility.
11. Add a Location to Your Bio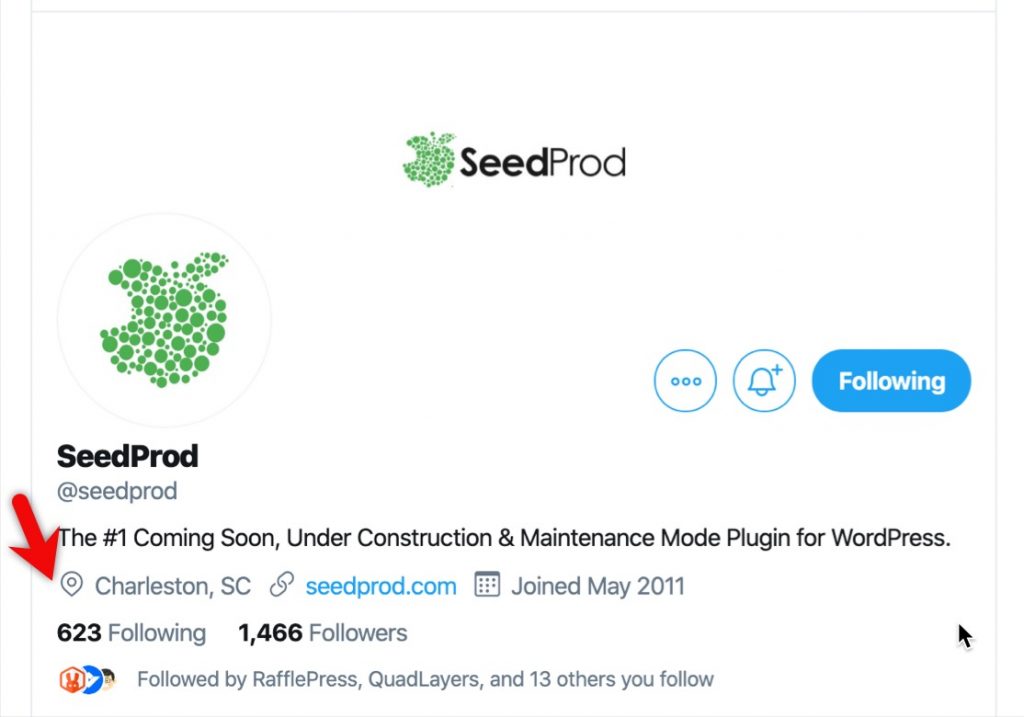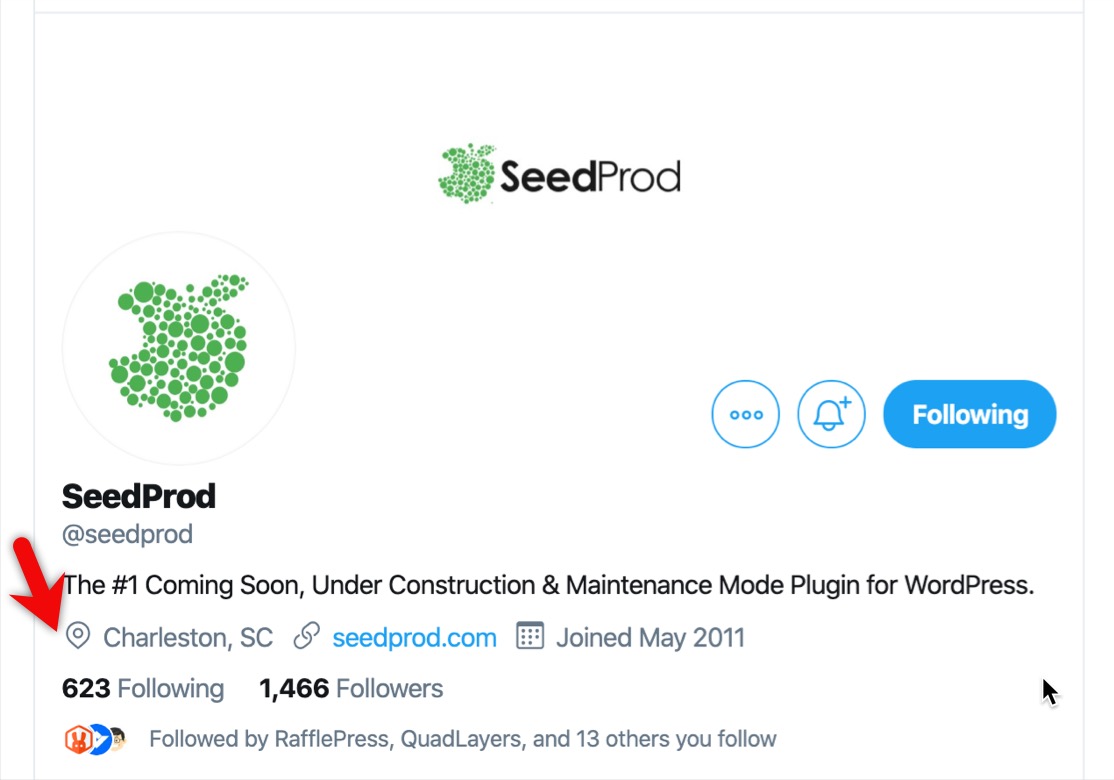 Something else you won't want to forget is your location. Twitter lets you include your location in your profile, so users know where in the world you are.
This is useful for businesses with physical locations. It makes it easier for users to find you in the real world. Even better, it makes you more visible to users local to you which will encourage them to follow your account.
Let's face it, most of us like to support local companies, don't we?
12. Pin Your Best Tweet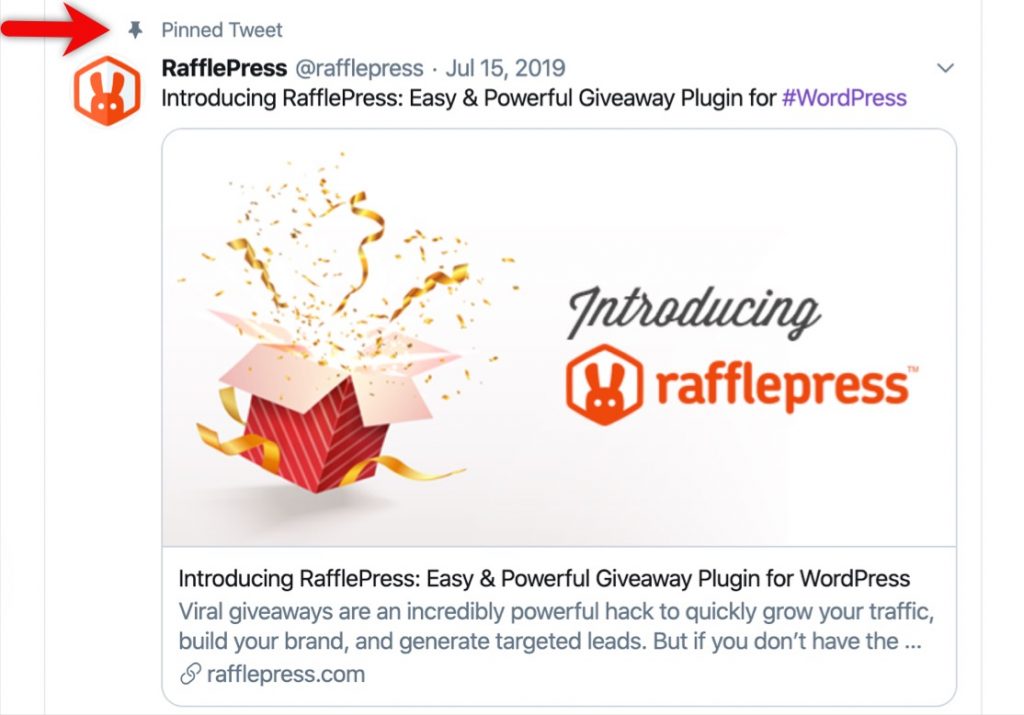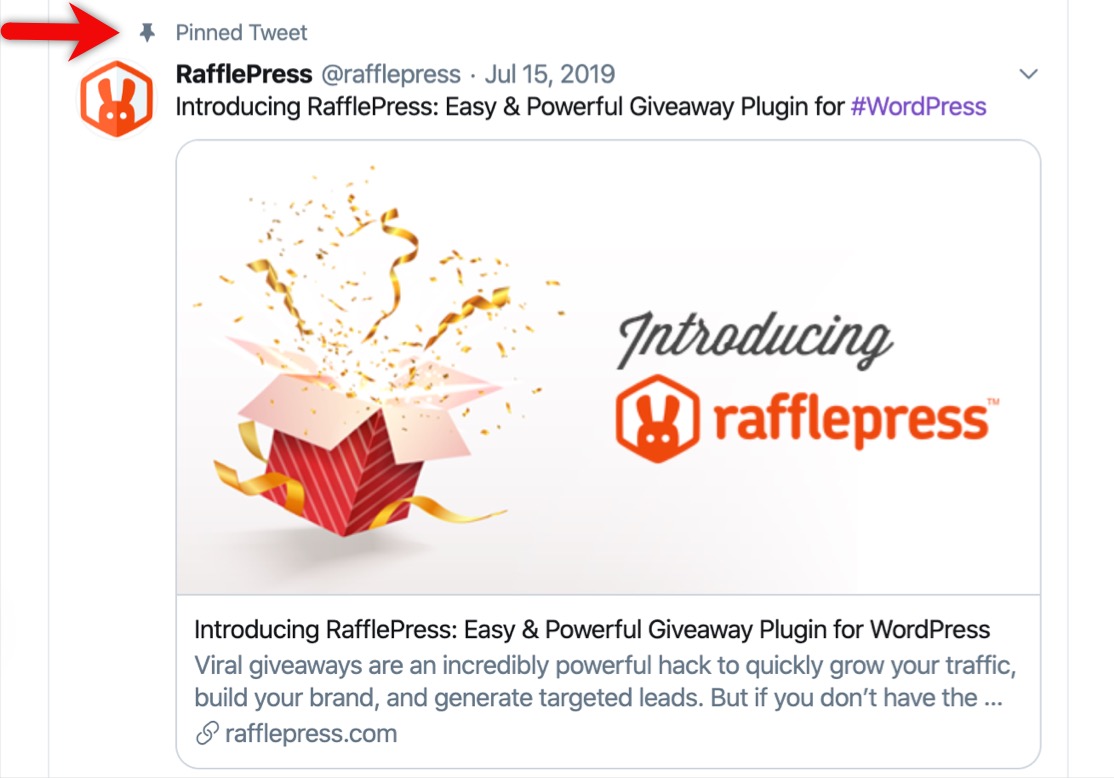 You might have noticed that Twitter lets you pin Tweets to your profile page. Pretty novel isn't it?
But why should you pin a Tweet?
You should pin your best Tweet to your profile because it stays static at the top of your Twitter feed. This gives it a prime position on a social network that moves fast. So instead of it getting lost in the noise, it's clearly visible when users visit your profile.
Pro tip: To get even more from a pinned Tweet, choose a message with a clear call to action to encourage users to click. You could even ask visitors to follow you!
Improve Your Posts to Get Twitter Followers Fast
Since we're already discussing the content of your Tweets, let's turn our full attention to the topic. The following hacks will help you improve your posts so they're highly engaging and help you get Twitter followers fast.
13. Leverage Visual Content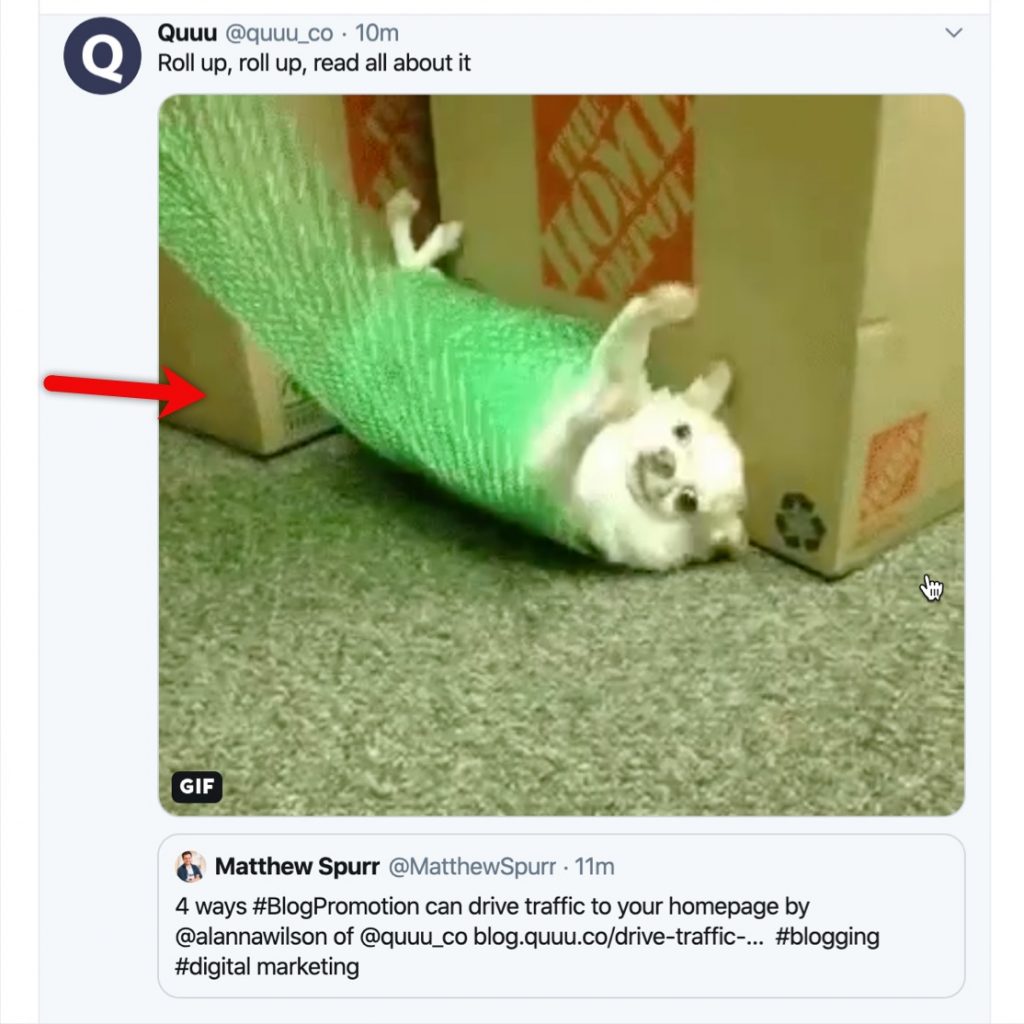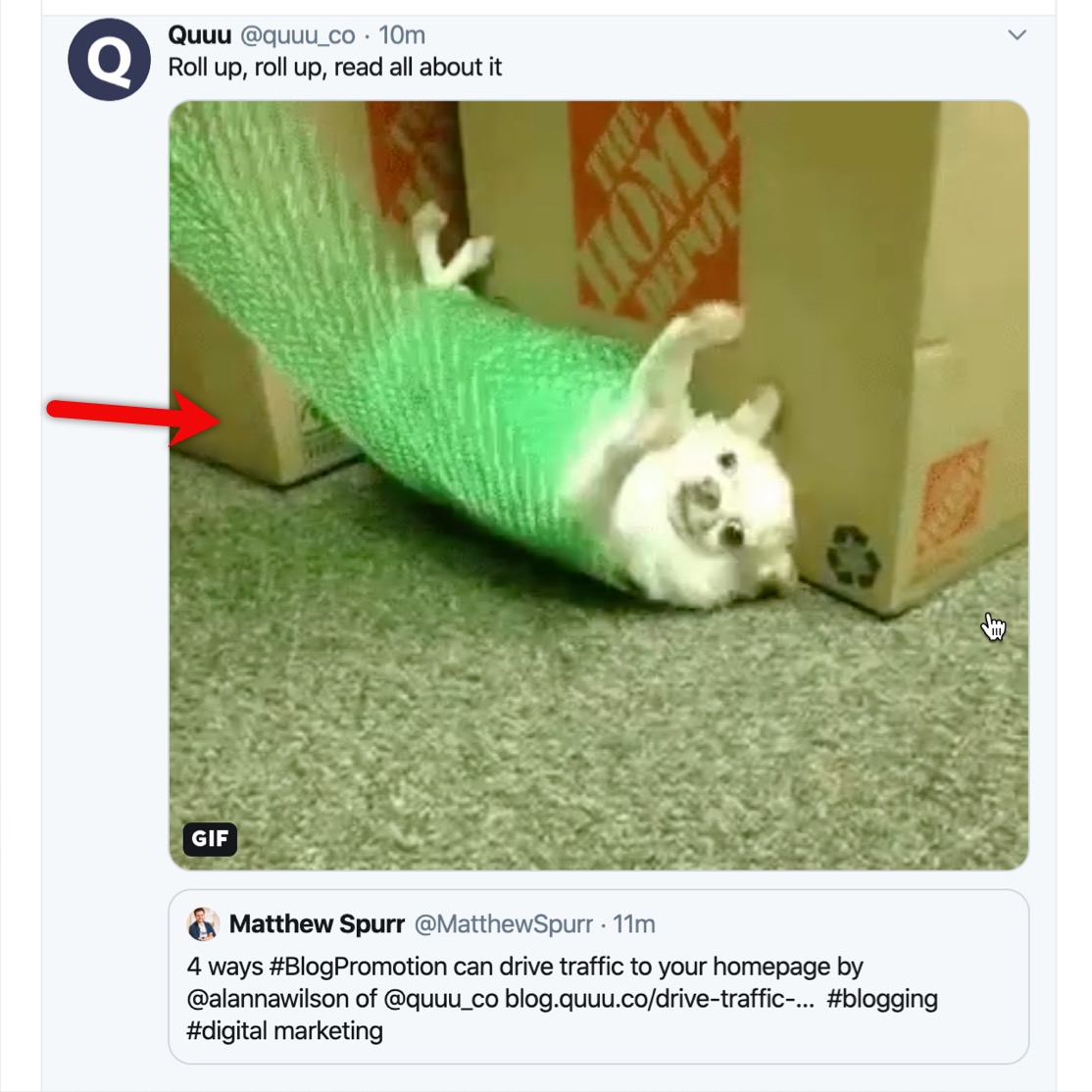 Tweets using visual content tend to get more likes, shares, and retweets than those without. And this naturally leads to more followers.
Visual content can be anything from images and videos to graphs and animated gifs. Even memes are a popular choice.
The key is to make your post stand out from all the rest. So with your written content, include something bright and visual to capture people's attention.
Ever thought about buying likes to boost engagement? Here's why you should never buy Twitter likes.
14. Share Less About Yourself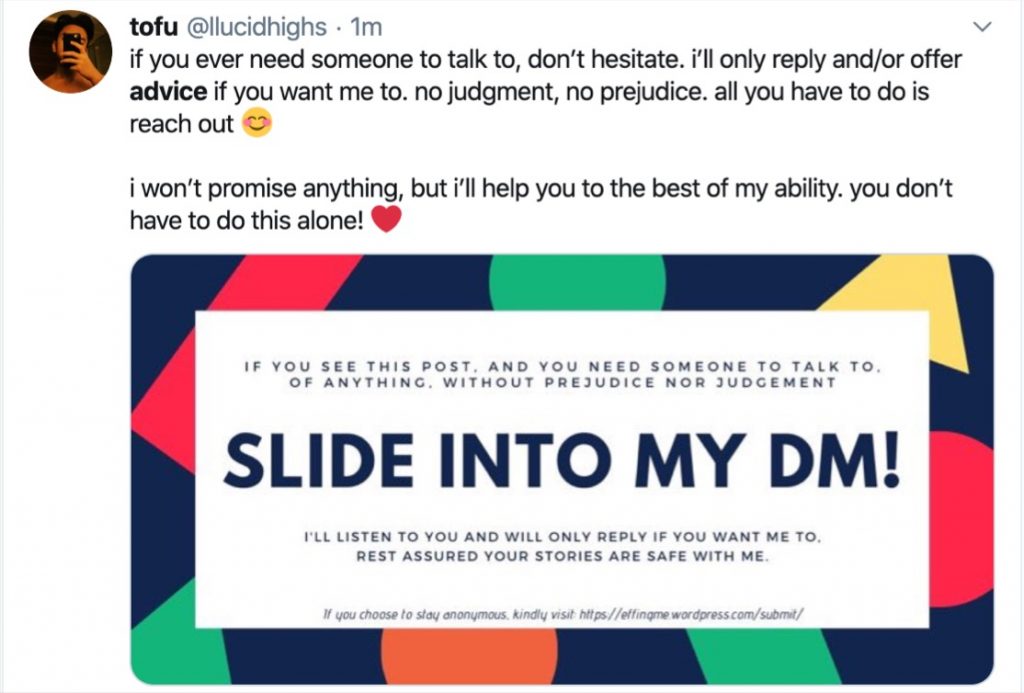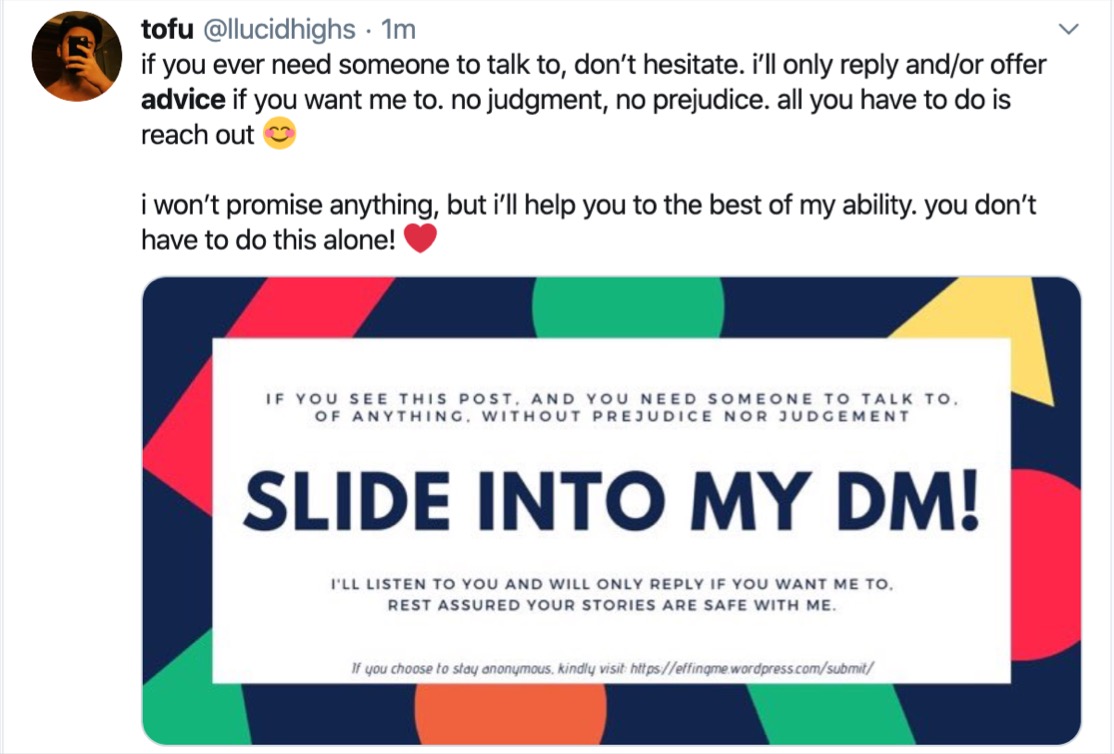 Have you noticed that when you browse Twiter, the majority of posts are self-promotional? Everyone is talking about themselves while few take the time to educate and inform their followers.

Truth is, Twitter accounts that share information tends to have double the amount of Twitter followers than those who don't.
So when putting together your content marketing strategy, aim to share fewer Tweets all about yourself and more Tweets with great information to grow your following.
15. Host a Twitter Chat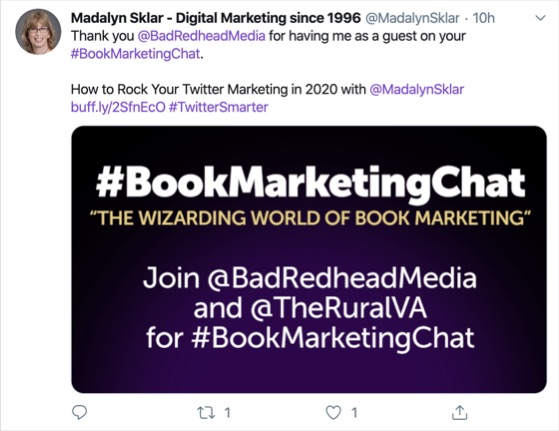 Another way to grow your Twitter community quickly is to host your own Twitter chat.
A Twitter chat is an online conversation centered around a hashtag (more on hashtags later). The hashtag helps people find the conversation so they can follow the discussion and join in.
These chats are a great way to communicate with your fans, grow your following, and gain insights into what your community wants to hear. You also get instant feedback on your business ideas and promote your social presence all at the same time.
16. Use Hashtags Properly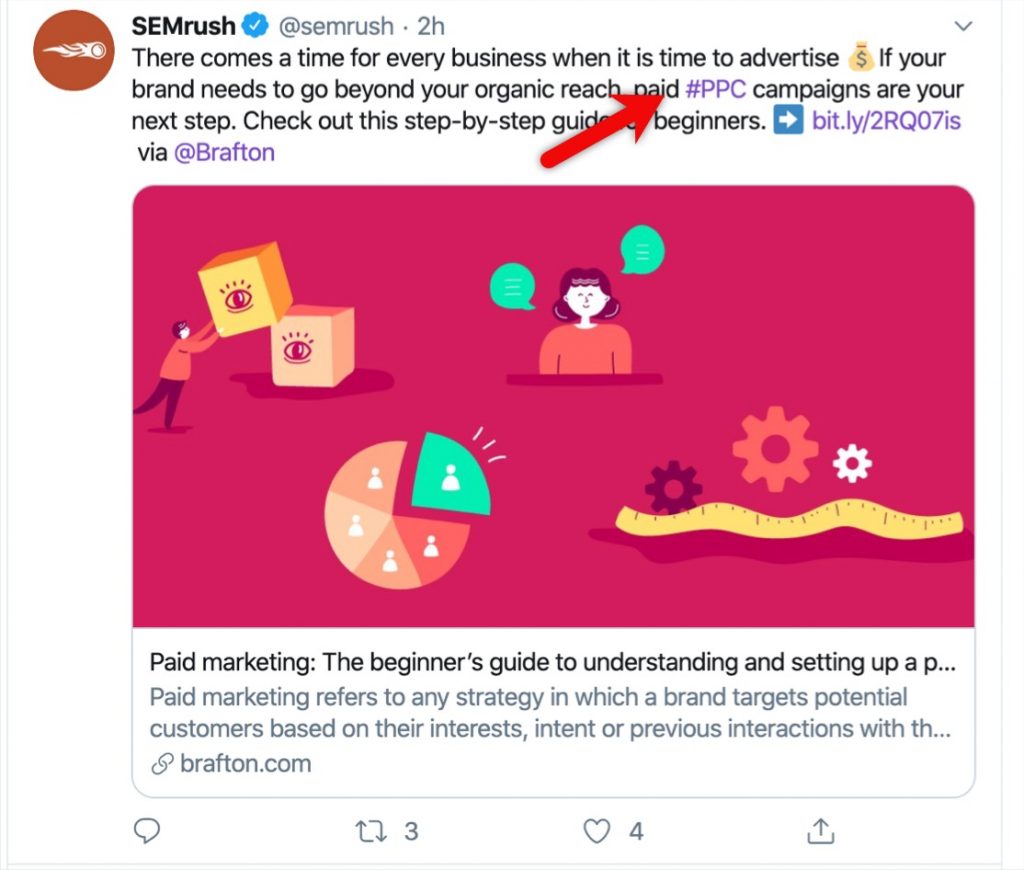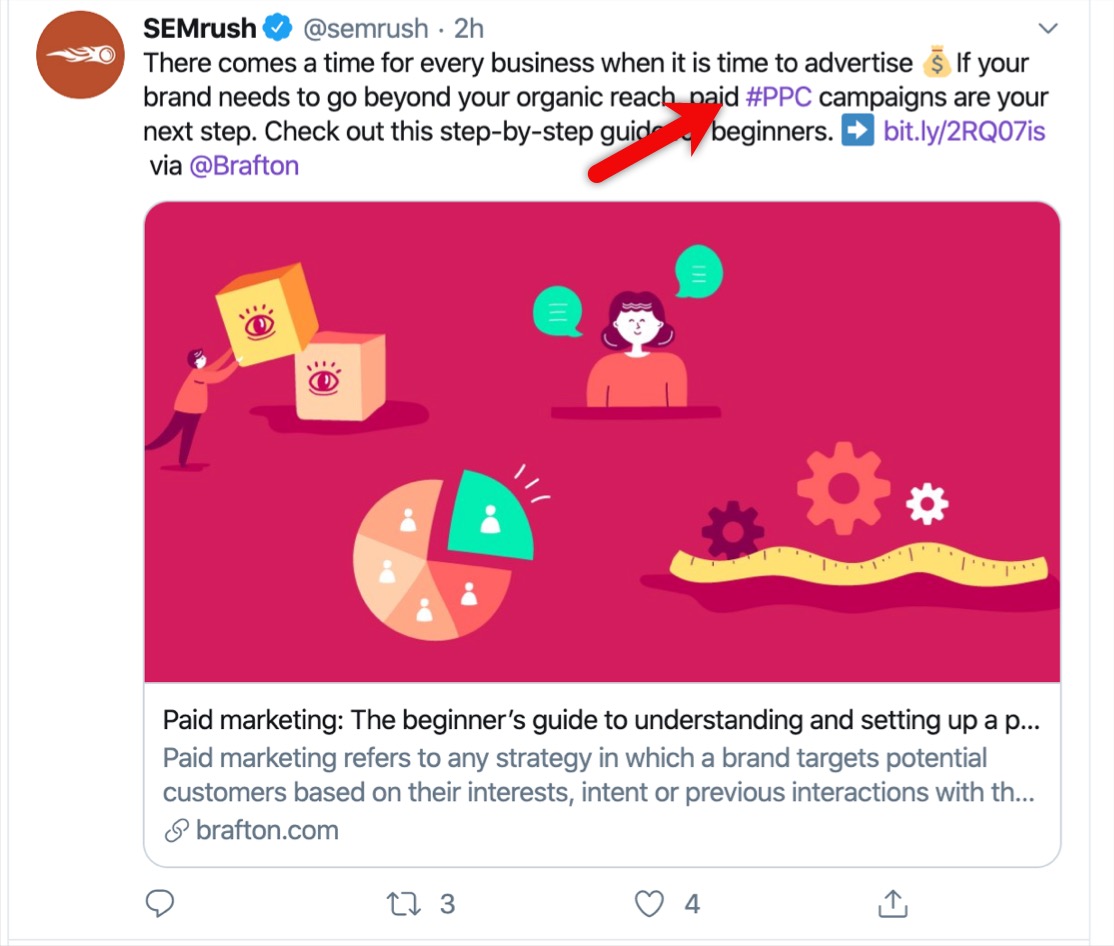 Hashtags are also a highly effective way to grow your reach, engage with others, and get yourself discovered on Twitter. Plus they're a handy way to group posts together and make them easier to find.
To use hashtags properly in your Tweets, choose 1 or 2 relevant to your post. Make sure there are no spaces between hashtagged words and don't include any punctuation as this will stop it from being searchable
Do use hashtags in the following situations:
Places: #London, #Florida, #Sydney
Events: #Olympics, #Wimbledon, #WorldCup
Things: #coffee, #chocolate, #computers
Themes: #FollowFriday, #WednesdayWords, #MondayMotivation
Verbs: #exercising, #cooking, #reading
Chats: #QChat, #Ntchat, Edtechchat
Industry: #photography, #socialmedia, #fintech
Only the other hand, don't use hashtags in adverts, so users don't click away from it.
Check out this guide to learn how to write a viral tweet.
17. Offer a Discount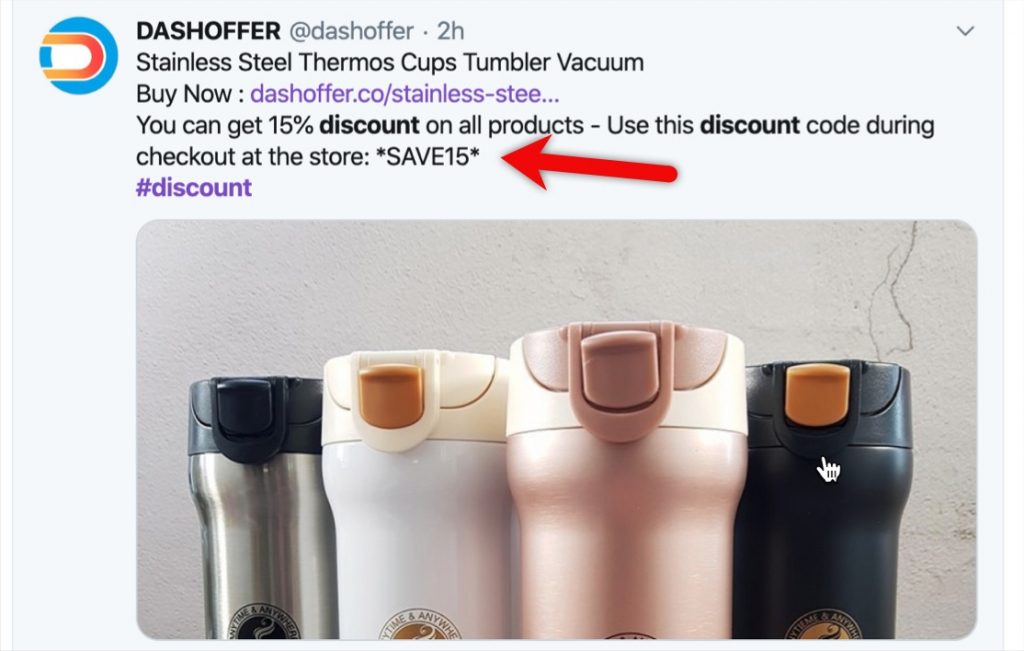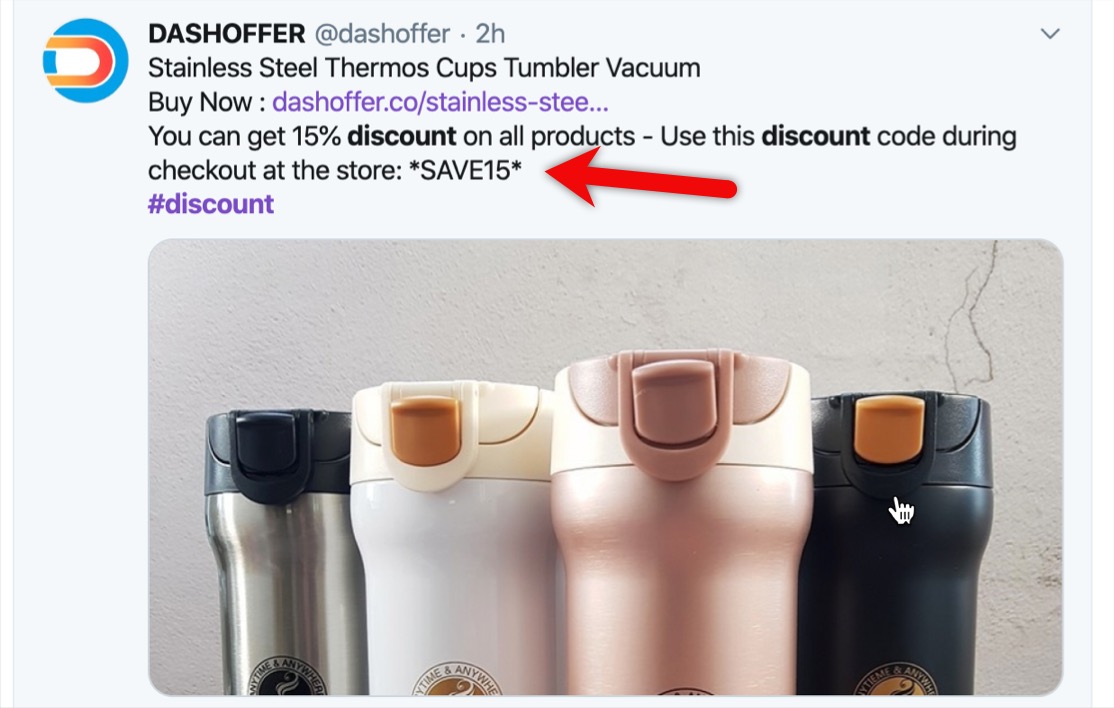 You can also encourage people to follow you on Twitter, by offering frequent discounts and promotions. This type of content is super-shareable and exposes you to a larger audience quickly.
If Twitter users know you share discounts and coupons regularly, they're more likely to follow you so as to avoid missing out on an offer.
Pro tip: Create your own branded hashtag for discount Tweets to make them easy to recognize and search for. #RafflePressDiscountDay is one we might use.
18. Tweet More Often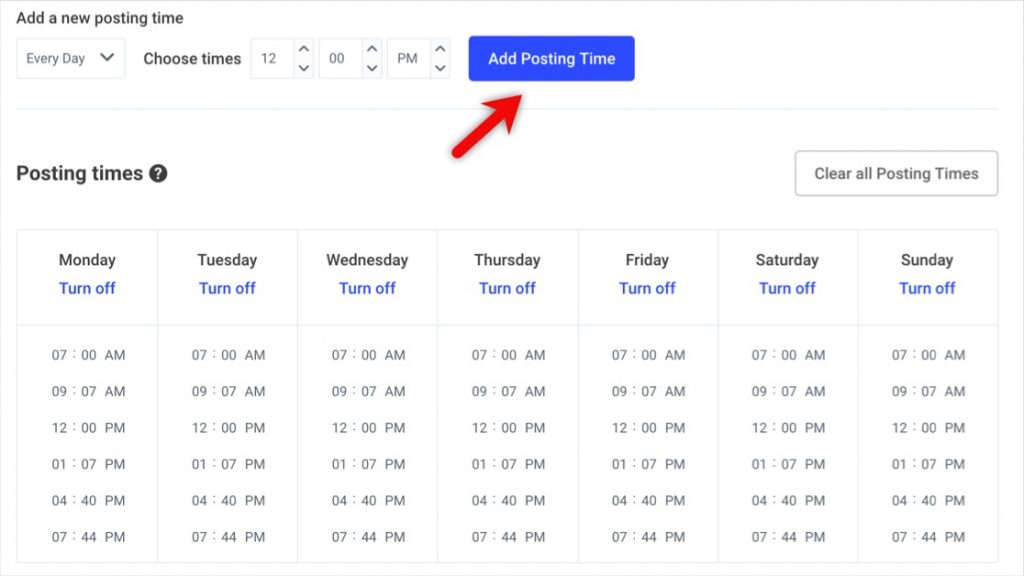 Did you know that Tweeting more often directly relates to getting more followers? It's true!
Look at any profile with millions of Twitter followers and you'll see that they're always sharing new content.
You can do this yourself by scheduling Tweets with a service like Buffer or Hootsuite to publish Tweets at pre-set times throughout the day.
19. Tweet at the Perfect Time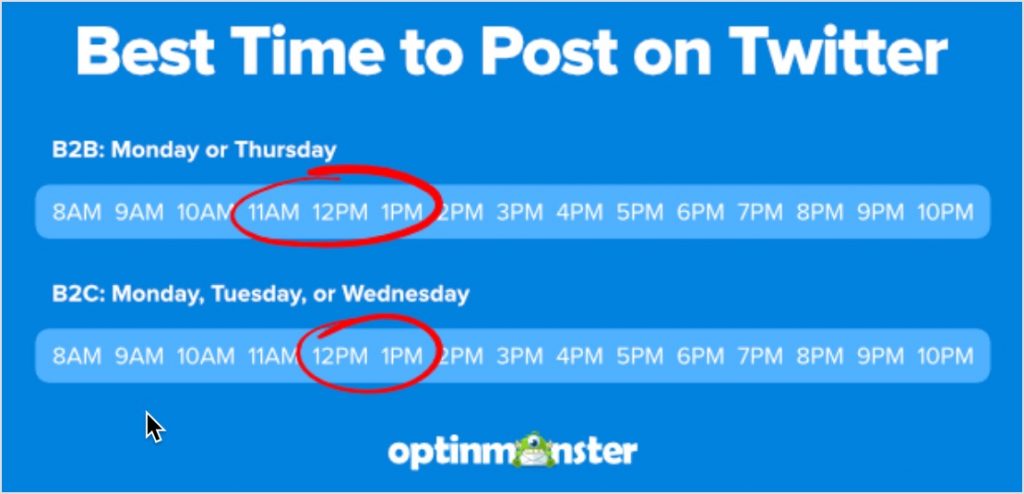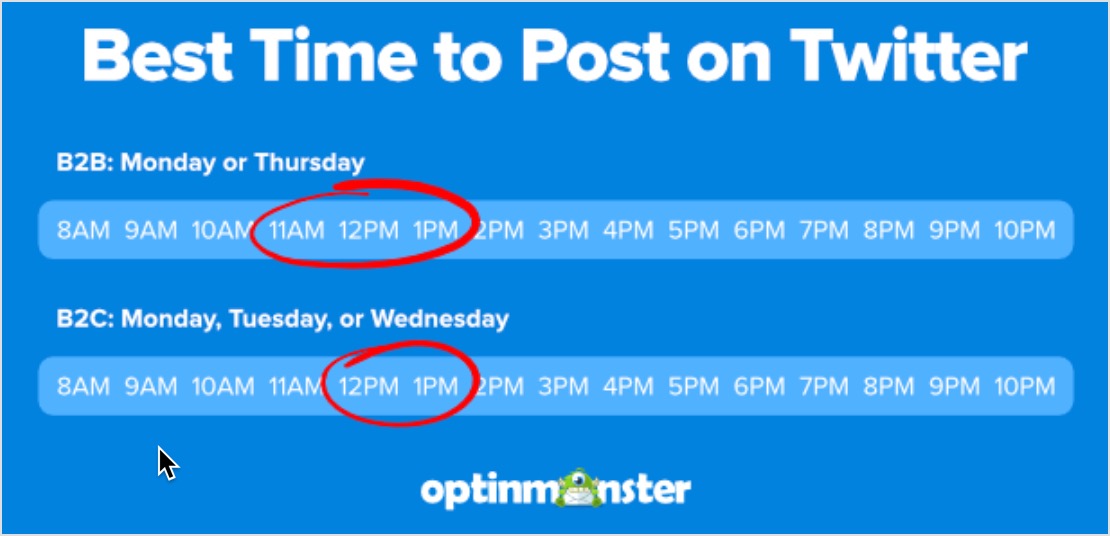 Following on from Tweeting more often, you should also pin-point the right time of day to schedule your Tweets in order to reach the most people.
You need to take into account the different time zones of your audience, as well as the key times they're most active on Twitter.
Dig into your Twitter analytics and make note of which Tweets get the most engagements and activity, along with the time you published them. Then experiment with publishing at those times, until you find that sweet spot.
20. Live Tweet an Event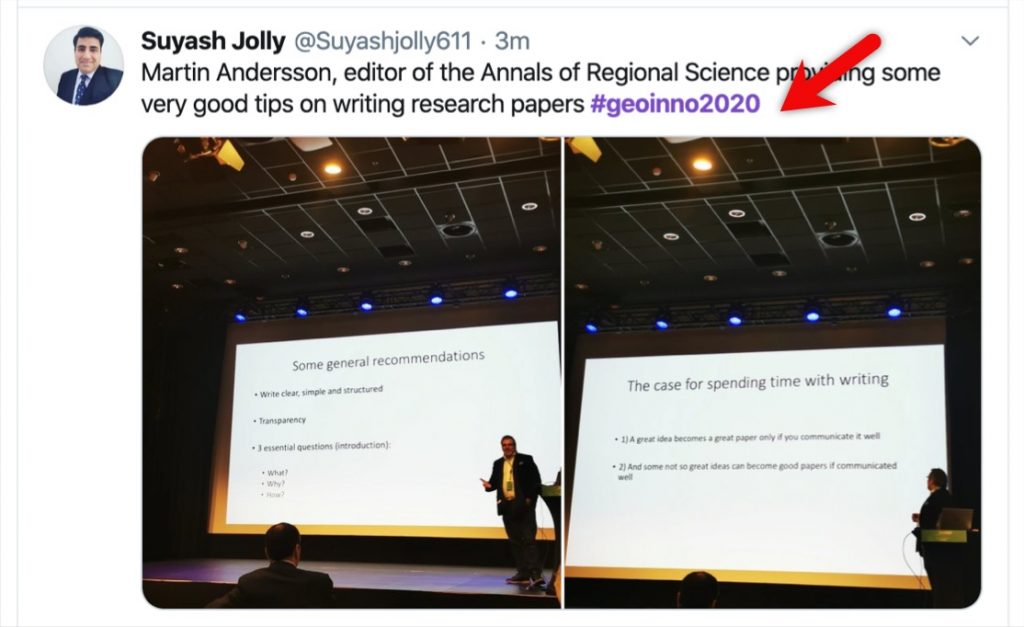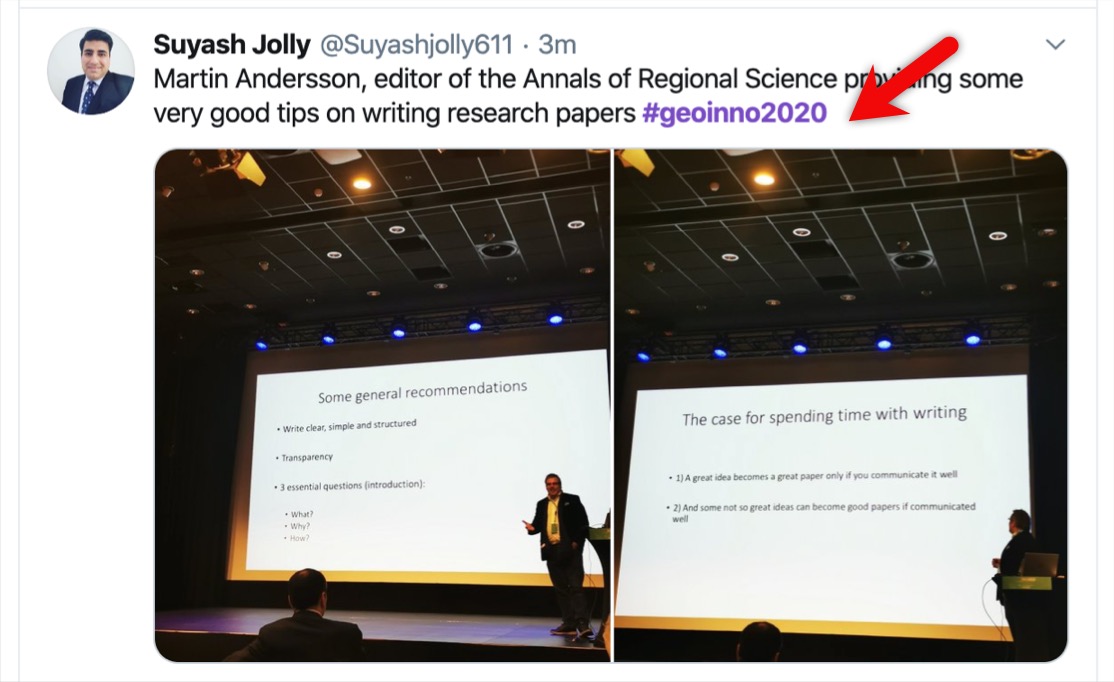 From time to time you or a member of your team will attend conferences and events related to your business. While you're there, don't forget to Tweet your experience.
Tweeting live events is a popular way to share information about a topic your audience will find interesting. And since you're there in person, you can provide the juicy details and insights others might overlook, making you the go-to Twitter account to follow.
Do your research and see if there's an official hashtag for the event and use this in your live Tweets to make them easier to find.
Pro tip: Hand out business cards with your Twitter profile on during the event to gather even more followers.
21. Use Video More Often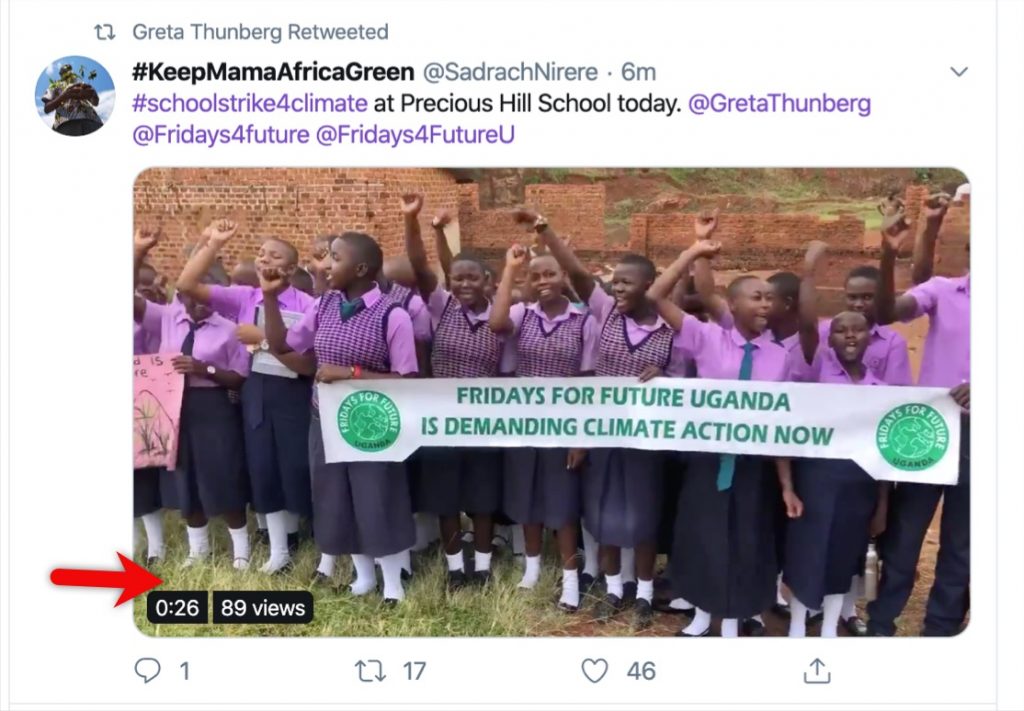 To get even more Twitter followers, try using video in your Tweets more often.
Videos stand out more in the Twitter feed because they take up more space and the moving imagery captures attention as people scroll past.
Even more compelling is the fact that videos get 6x more retweets than photos, making it more lucrative to put your efforts into this media type.
To use Twitter for lead generation and followers, make sure they're optimized for mobile users. Include captions so people can watch in public places without the sound turned on. Also, use relevant hashtags and choose a newsworthy or trending topic.
22. Offer a Freebie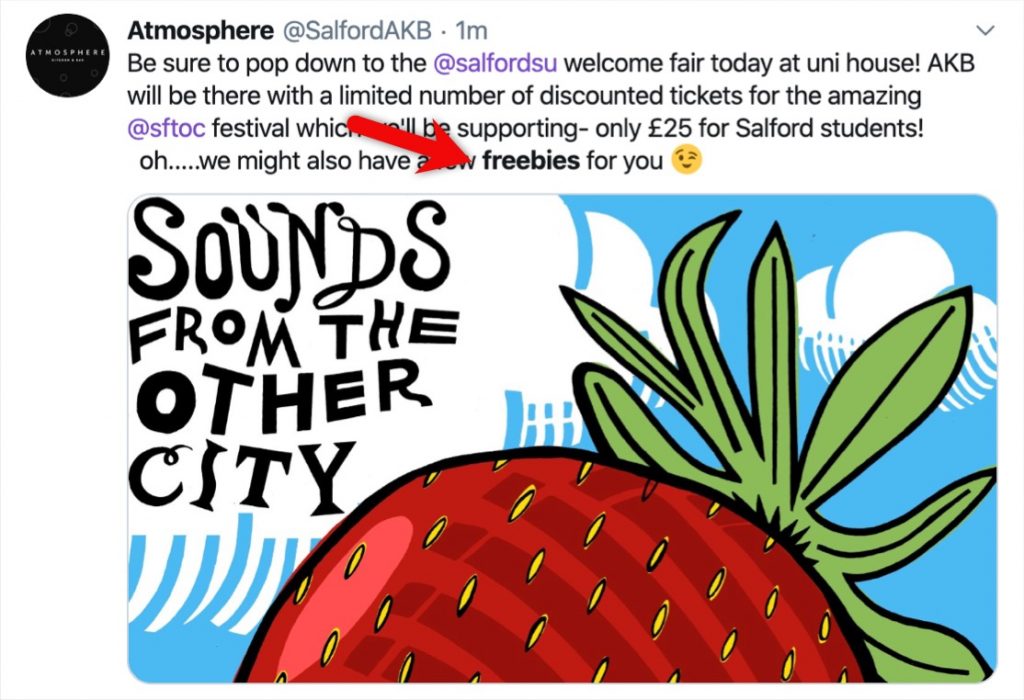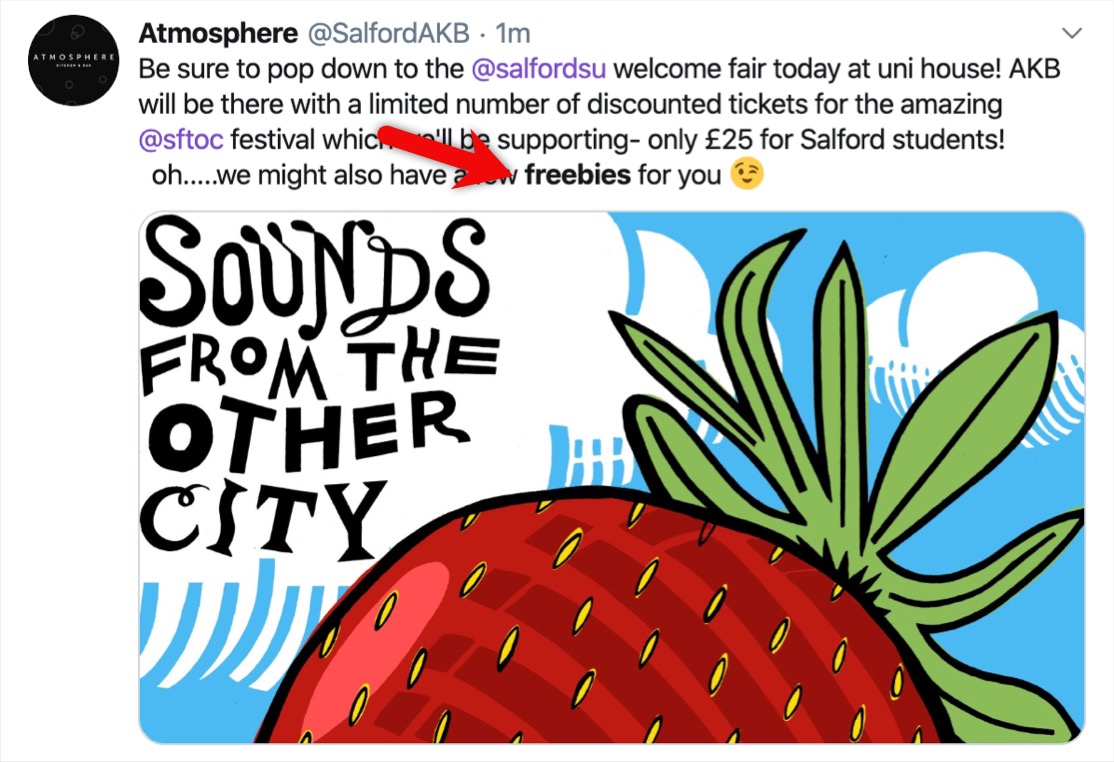 One of the top 10 reasons why people follow brands on Twitter is to get freebies, along with being notified of special offers and promotions.
There's even a trending hashtag for businesses to get more Twitter followers by offering free products. The hashtag is #FreebieFriday and it always generates a buzz. Add this to your Twitter strategy!
More Ways to Gain Twitter Followers
If you're still looking for more ways to get more followers on Twitter, then stay tuned. The following hacks include some little known ways to increase your Twitter followers, you're sure to find helpful.
23. Create Public Twitter Lists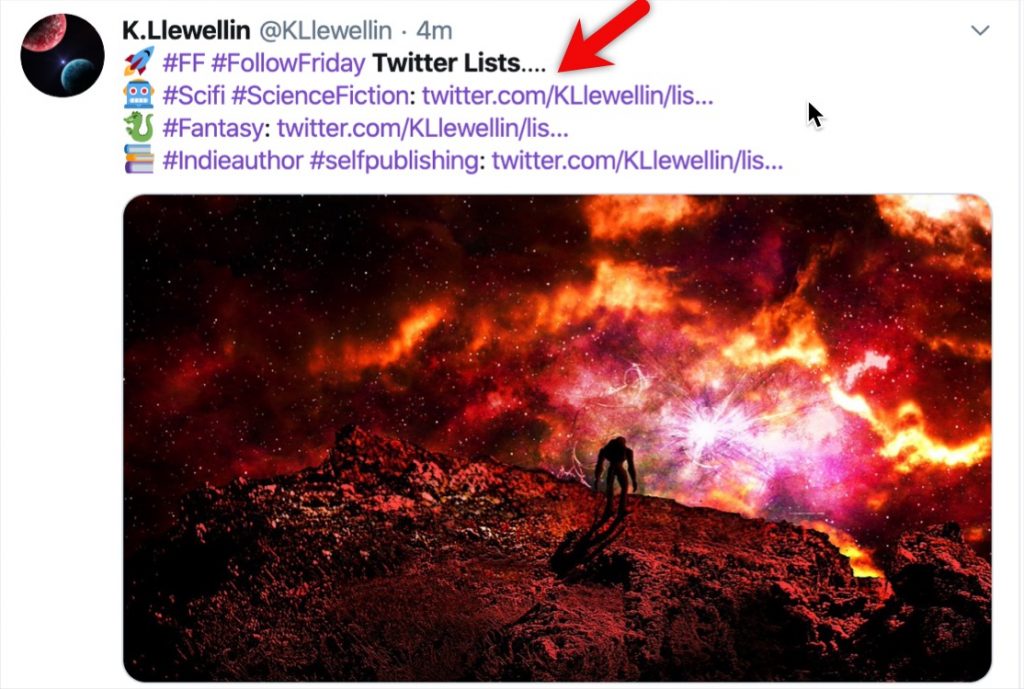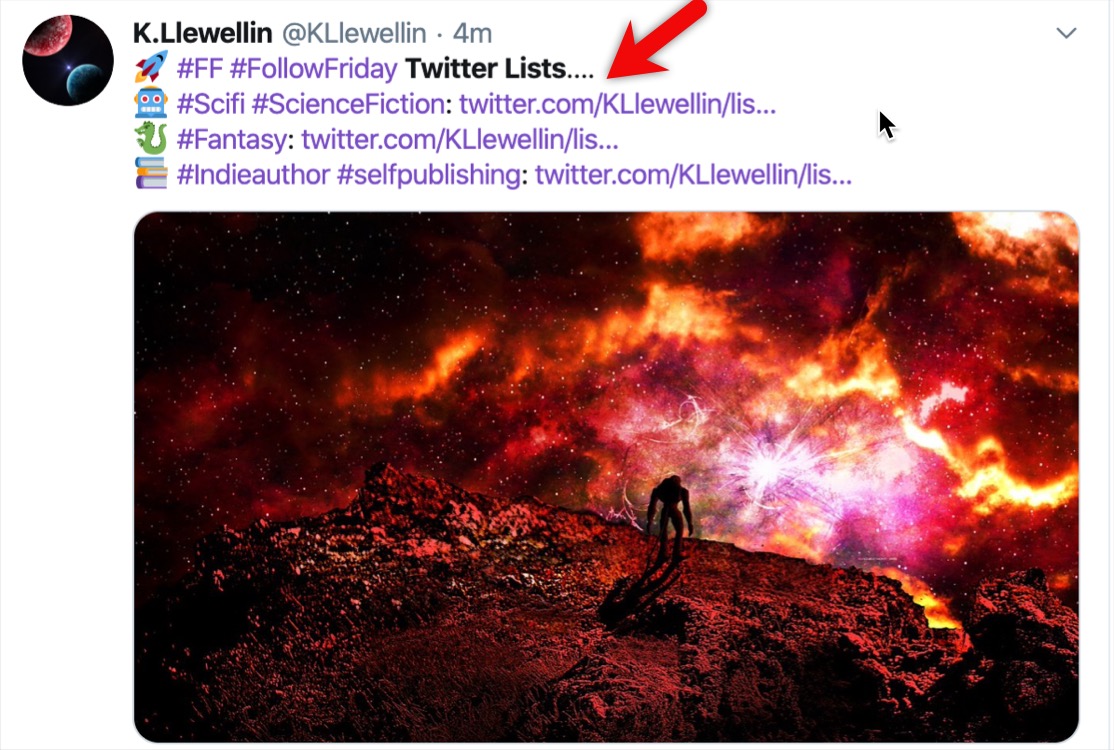 Twitter lists are usually used to group accounts into categories to avoid clogging up your main Twitter feed. But lists are also a great way to attract new followers.
When you create public Twitter lists, everyone you add is notified of their inclusion. So adding people that you don't already follow can prompt them to check you out and follow you back.
People can also find public Twitter lists in a Google search, so when you're putting yours together, ensure you give it a highly searchable title, like 'Twitter Influencers' for example.
24. Retweet Your Tweets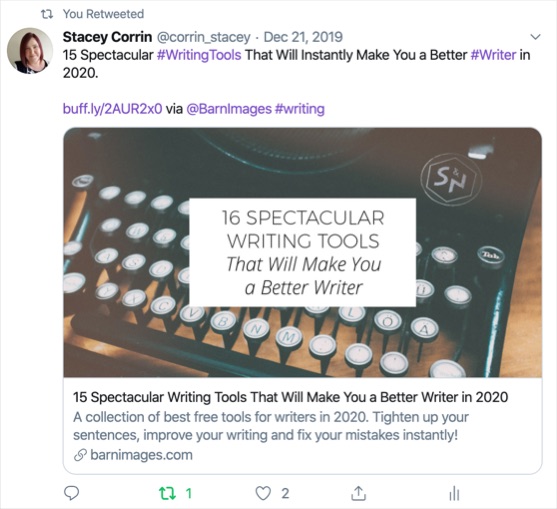 Retweeting your own Tweets might seem a little self-serving. But providing you don't abuse this hack, it's a good way to get more visibility and mileage out of some of your best posts.
Try to retweet evergreen posts you Tweeted months ago as evergreen content is information that's always useful.
25. Quote Instead of a Retweet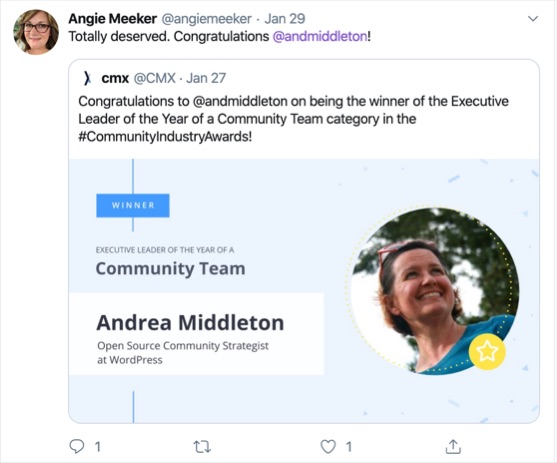 And while we're on the subject of retweets, to avoid being too spammy, choose to quote a user's Tweet instead of retweeting it.
Including your own comments and insights into a Tweet will highlight your knowledge on the subject and position your business as an authority. And people are much more likely to follow an authority that knows what they're talking about.
26. Find Followers in Your Contacts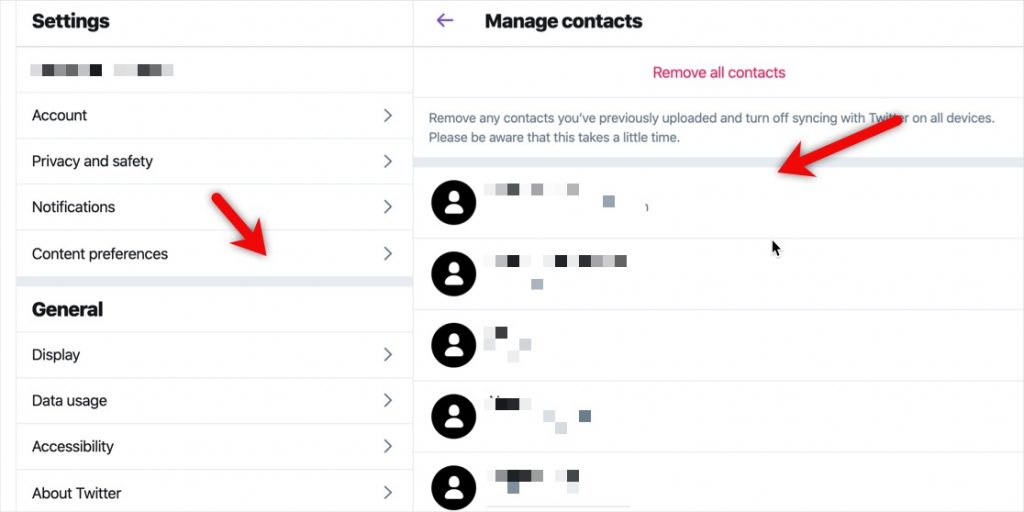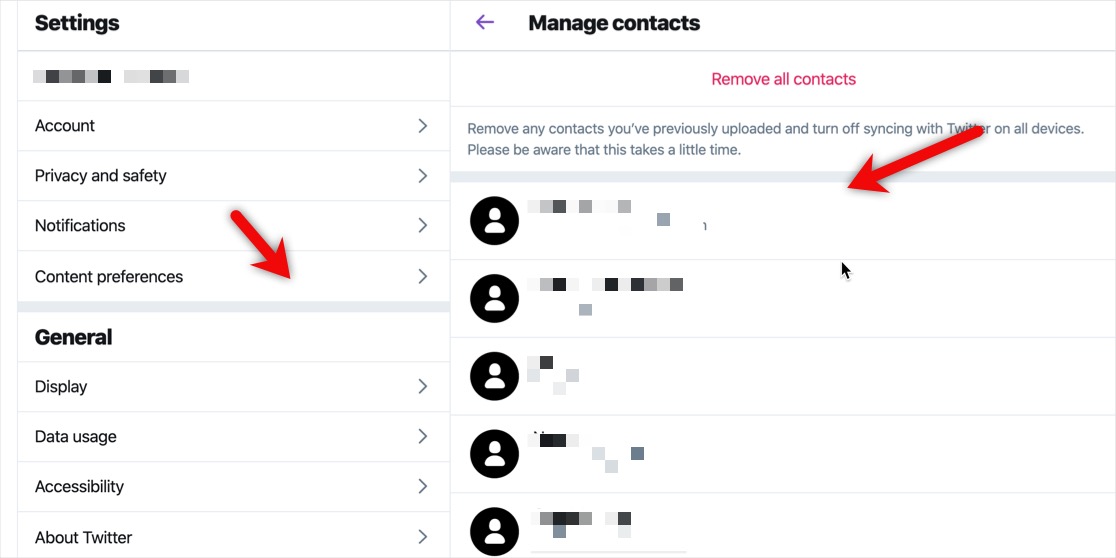 It's easy to overlook this hack, but one thing you should always do to find more followers on Twitter is to search your contacts.
Twitter makes it pretty easy to connect your contact lists so you can invite them to follow you. Simply go to your Account Settings and choose Contact Preferences.
27. Add Your Twitter handle to Email Signatures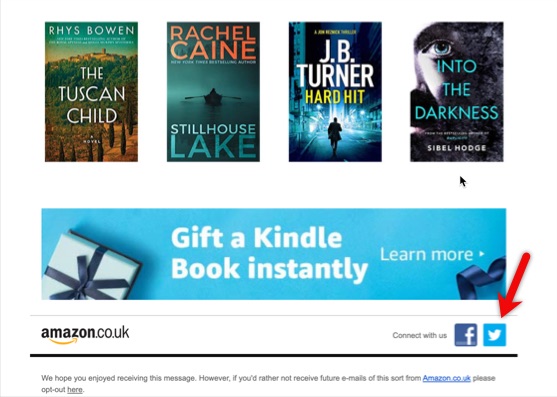 What do you put in your email signature? Your name and job title?
Go a step further and add your Twitter handle. Now every time you send an email, people can see where you are on Twitter and have the option to follow you.
28. Search for People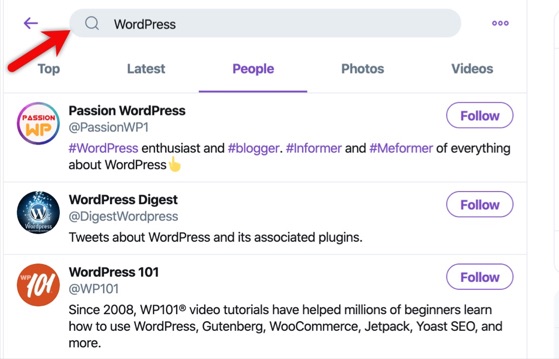 When figuring out how to get more followers on Twitter, you can also seek out those people yourself. Twitter's advanced search function can be used to find people who are following your competitors, or people interested in your niche.
Just type in your search terms and follow the accounts that fit your target audience. Chances are they'll follow you back too.
29. Promote Your Tweets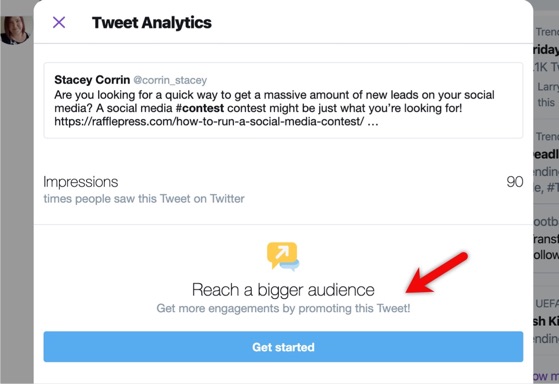 Promoted Tweets might cost a little money but it's a great way to get your content in front of the right people.
When you put your promotion together, choose the goal of getting more followers. Don't forget to untick the box that says 'also target your followers' because they're not the people you want to reach.
When that's done, your Tweets will be displayed in the feed with the promoted label to relevant accounts.
30. Join Follow Friday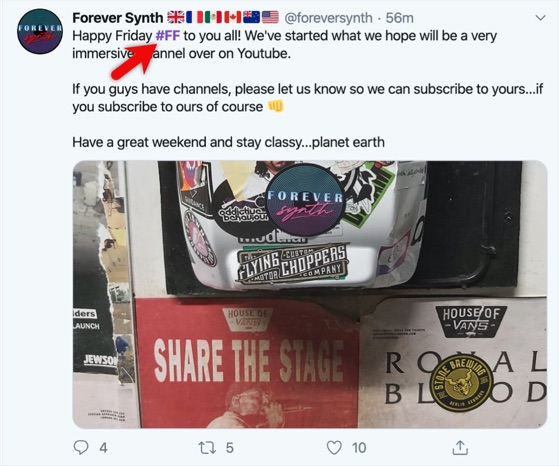 The next Twitter follower hack is an old one, but it's still a useful way to gather more followers. Encouraging people to follow others using the #FF or #FollowFriday hashtag shows people that you care and support others.
And it's likely this sharing and caring nature will be reciprocated by including you in a follow Friday Tweet.
31. Follow Influencers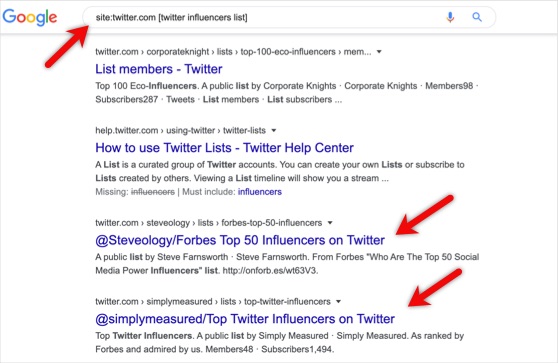 Remember how discussed using Twitter lists to get more followers? Well, you can use this tactic to search for lists of influencers for you to follow.
Open up your favorite search engine and type site:twitter.com [keywords list] and you'll find plenty of Twitter lists including influencers related to your niche.
32. Stop Sending Automated DMs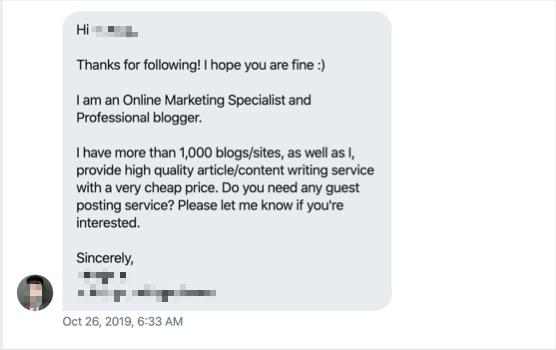 Automated Direct Messages are pretty common but when do you ever take the time to read them? If anything, sending automated DMs will discourage people from following you rather than the opposite.
If you really want to DM someone, wait until you've engaged with them and send genuine, thought-out messages. Auto DMs will just make you look amateur and unprofessional.
**Bonus Hack: Don't Buy Twitter Followers**
Our final hack for getting more followers on Twitter is to avoid buying followers at all costs.
Having millions of twitter followers you've bought might make you think you look like a boss. But the truth is, it's fairly easy to find out if your followers are fake.
What's more buying followers will expose your account to security breaches and inauthentic activity. And this suspicious activity will attract the attention of Twitter who will likely suspend or ban your account.
The bottom line is, to get more twitter followers, practice genuine and authentic strategies to engage and educate your audience.
And that's it!
You now know how to get more followers on Twitter with the help of our proven hacks to spearhead your success.
Want to take your Twitter marketing further? Then you'd be crazy to ignore these social media marketing tools.
And if you found this article useful, then please follow us on YouTube, Twitter, and Facebook for even more super helpful tips.