Did you know that Mother's Day is the second-most popular holiday for businesses?
With a 12% increase in online spending, Mother's Day is ideal for capturing those extra sales and orders with online promotions.
In this article, we'll share the most effective Mother's Day promotion ideas to grow your business at this time of year.
But before we dive in, when is it the best time to start promoting Mother's Day?
When Should You Start Promoting for Mother's Day?
When it comes to finding the perfect gift, most people leave it to the last minute. We procrastinate until the date creeps up, then frantically rush around looking for gift ideas.
That's why it's a great idea to start promoting Mother's Day at least 3-4 weeks before the special day. It gives you time to remind shoppers that the big day is coming, decide what to buy, and leave enough room for shipping times.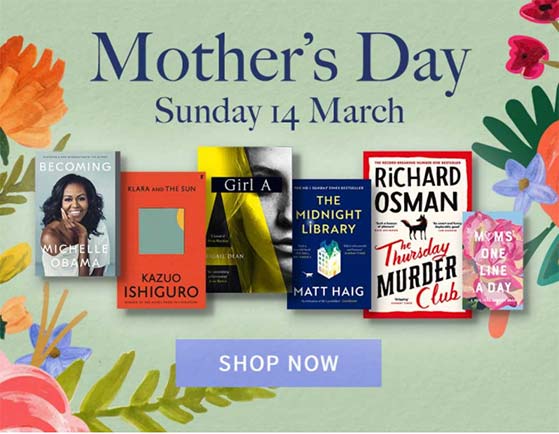 Your strategy should look similar to this:
Identify your audience
Brainstorm ideas
Write your marketing content
Create marketing materials
Launch your campaign
Promote your Mother's Day marketing campaign
Best Mother's Day Promotion Ideas to Market Your Brand
Now that you know when to launch and promote your campaign let's look at the top Mother's Day promotion ideas. Below you'll find ideas guaranteed to increase your leads, conversions, and sales for your business.
1. Launch a Mother's Day Giveaway
Running a giveaway is one of the easiest ways to raise awareness for your Mother's Day promotions. They're wildly popular with most audiences and have the potential to go viral, directing tons of traffic to your business website.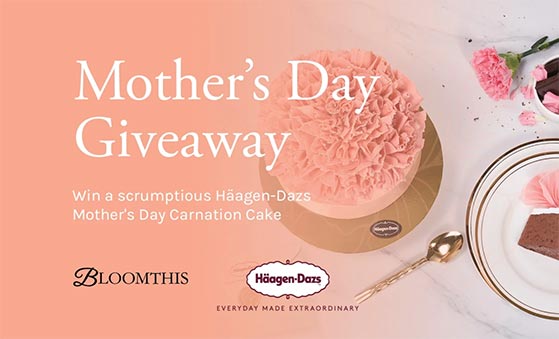 With a successful giveaway contest, you can:
Raise brand awareness
Grow your social media followers
Promote your products and services
Grow your email list
Increase brand engagement
And more
There are many ways you can celebrate Mother's Day with an online contest.
For instance, you could run a photo contest, asking people to share their favorite photos with their mothers for a chance to win a special prize.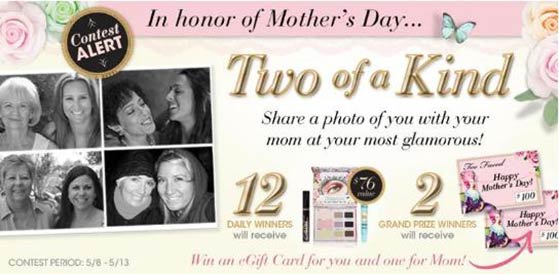 Here are some more Mother's Day contest ideas you can use for inspiration:
Run sweepstakes to boost email subscribers, offering a gift card prize
Invite users to write a blog post celebrating their mother
Create a fun personality quiz to see what type of mom they are
Run a poll asking users to vote for their favorite Mother's Day gift
Create a Pinterest contest for the best Mother's Day-themed Pinterest boards
To get the most out of a Mother's Day giveaway, it's a good idea to host it on your business website. This allows you to send targeted traffic to your site, increasing the chance that visitors will explore the rest of your website and potentially make a purchase.
Here are some of the best free giveaway tools for the job. And if you run your business website on WordPress, RafflePress is our top choice.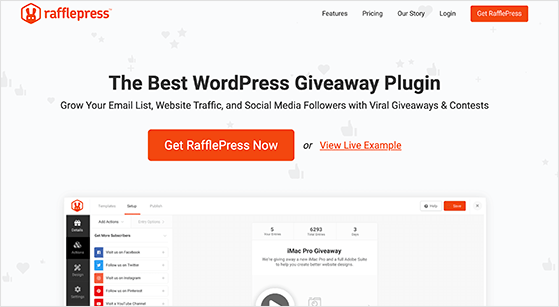 RafflePress is the best WordPress giveaway plugin on the market. It allows you to create any type of online contest or giveaway and host it from your WordPress website.
Designing your giveaway is super easy with the drag-and-drop contest builder. And with goal-based giveaway templates, you can get started quickly.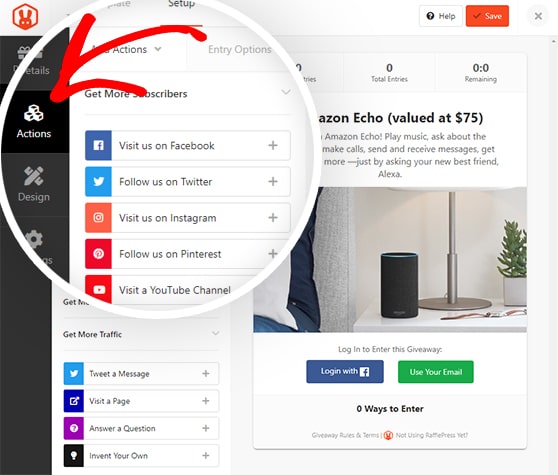 RafflePress has everything you need to make your Mother's Day giveaway a huge success. It includes giveaway actions to:
Refer a friend (viral)
Subscribe to your newsletter
Follow your social media profiles
Share your contest on social media platforms
Leave a comment
Write a blog post
Follow your RSS feed
Visit a web page
Answer a question
Vote in a poll
And more
Best of all, you can create stunning distraction-free giveaway landing pages right inside WordPress. This means you can increase contest entries while driving tons of targeted traffic to your business website.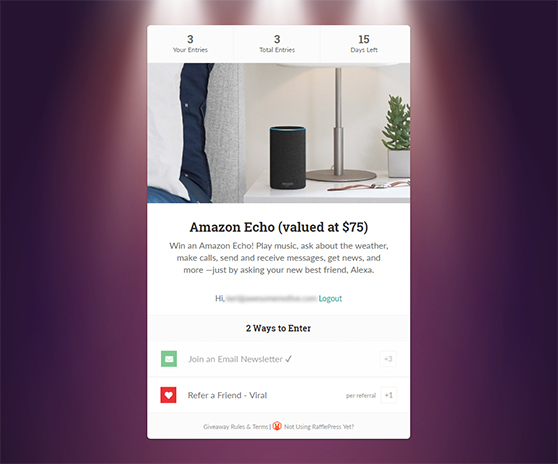 Here's how to create a successful online contest with RafflePress.
2. Add Mother's Day Reminders to Your Website
Another effective way to promote your Mother's Day campaign is to add gentle reminders on your website. You can add notifications that remind shoppers that Mother's Day is coming up and to check out your gift ideas.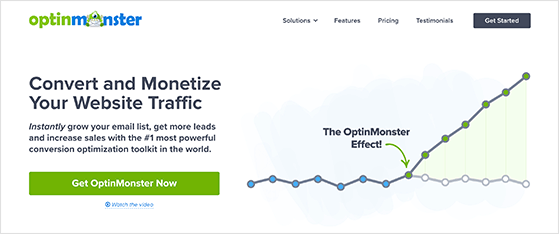 OptinMonster is an excellent solution for this. It's a complete toolkit that helps you grow your email list, get more leads, and increase sales with user-friendly messages on your website.
There are tons of different campaigns to choose from, including:
Lightbox popups
Floating bars
Scroll boxes
And more
Plus, you can use page-level targeting to show campaigns to the right audience at the right point in the buying process. For instance, you can show an Exit-Intent popup to shoppers when they're about to abandon their shopping carts and remind them to complete their order.
OptinMonster even includes stunning Mother's Day campaign templates you can customize in its drag-and-drop builder.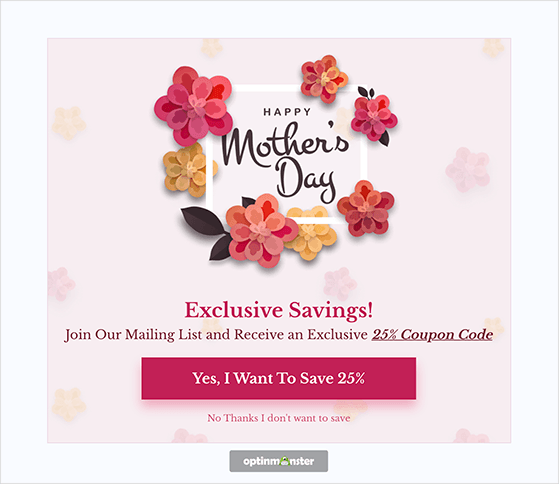 Check out this step-by-guide to create a lightbox popup with OptinMonster.
Besides popups, you can also use a tool like PushEngage to reach your customers instantly with highly-targeted push notifications. Push notifications are clickable messages that appear in people's web browsers no matter which website they're viewing.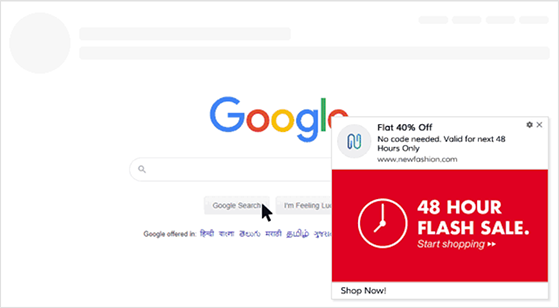 Providing people are subscribed to your business notifications, you can send popups on almost any topic. The most common use for push notifications is to remind people about new content. But you can also use them to:
Announce flash sales for your Mother's Day promotion
Ask for feedback
And more
You can see this guide to learn how to increase your website traffic with push notifications.
3. Create a Mother's Day Hashtag Campaign
Mother's Day is a great time to be active on social media and engage with your followers to keep your brand top of mind. That way, when people start looking for gift ideas, they'll remember your Mother's Day promotion and consider you first.
One of the easiest ways to engage your social media followers for Mother's Day is to create a hashtag campaign.
You could ask your followers to respond to your social media posts with memories about their moms using a branded hashtag. And during your Mother's Day promotion period, you can re-post them to celebrate.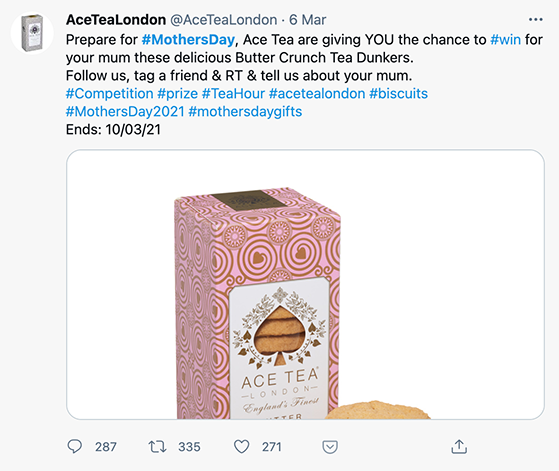 Using branded hashtags not only helps you keep track of social media conversations but also helps people interested in what you offer to discover your business.
To compliment your campaign, you can show the conversations on your business website.
With Smash Balloon's Social Wall plugin, you can display specific posts from Instagram, Twitter, Facebook, and YouTube on a single WordPress page.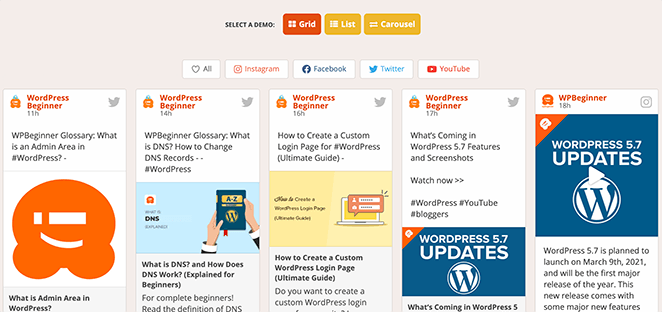 This is an excellent way to increase engagement between you and your social media followers. Plus, it allows you to engage directly with people on your website, prompting them to follow you.
Why not combine your hashtag campaign with a Mother's Day giveaway and showcase entries on your website with Social Wall?
With RafflePress's "leave a comment" action, you ask users to post a link to their comment as proof of entering.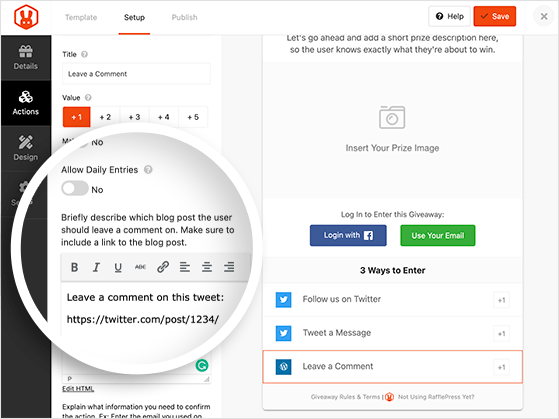 You can also award bonus entries for sharing the contest with friends on other social media networks and through email.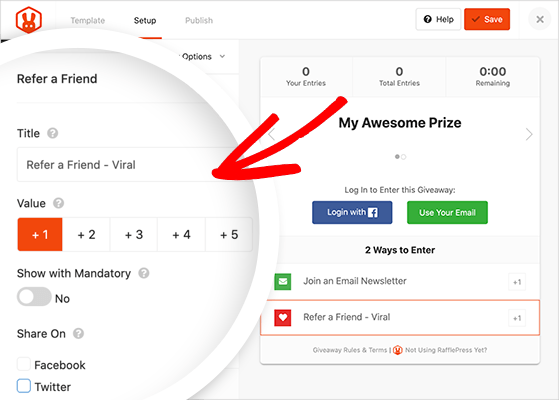 4. Design a Mother's Day Pinterest Board
Did you know that more than 77% of weekly pinners discover new brands or products on Pinterest?
Since Pinterest is like a visual search engine, people probably use it to get gift idea inspiration for Mother's Day. This makes it an ideal Mother's Day promotion idea.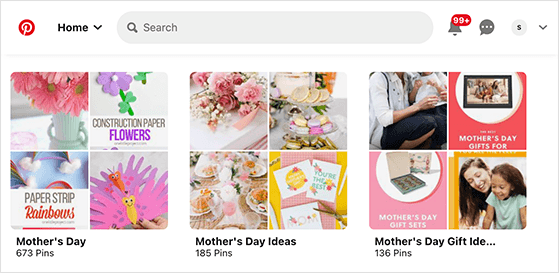 The best way to reach your audience on Pinterest is with high-quality images. So for Mother's Day, you can pin content like:
Gift ideas from your product pages
Mother's Day DIY projects
Easy Mother's Day recipes
Fun Mother's Day memes
Outfit ideas
Giveaways
Group your pins based on category AND color scheme. The more visually attractive your boards are, the more users will pin them.
5. Create a Mother's Day Email Series
Email marketing is the easiest way to keep your customers updated with your business. So creating a Mother's Day promotional email campaign is one of the best ways to remind your audience to look for the perfect gift.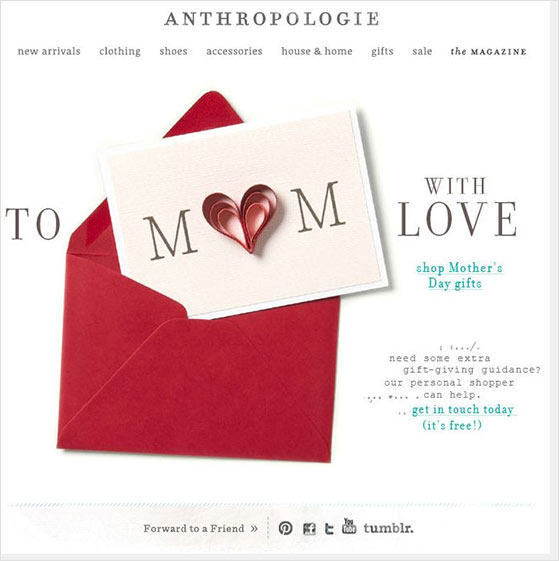 Here are some Mother's Day email ideas you can personalize and send to your list:
Mother's Day countdown
Mother's Day discounts
Last-minute deals
Order deadlines
Best-selling Mother's Day gifts
Abandoned cart reminders
But don't forget that your customers will probably get tons of similar emails from other brands during this time.
So choose your email subject lines carefully, make your email design stand out, and segment your list for maximum engagement. You should also ensure your emails are mobile-friendly.
6. Write a Mother's Day Gift Guide
With Mother's Day coming, your audience is likely looking for a great gift already. But that doesn't mean you can't shave a few hours off the search and help them with a Mother's Day gift guide.
Gift guides are an excellent way to promote your products while offering much-needed inspiration to shoppers. And they can come in many formats.
For instance, you can write a detailed blog post presenting your Mother's Day gift ideas and linking to your product pages.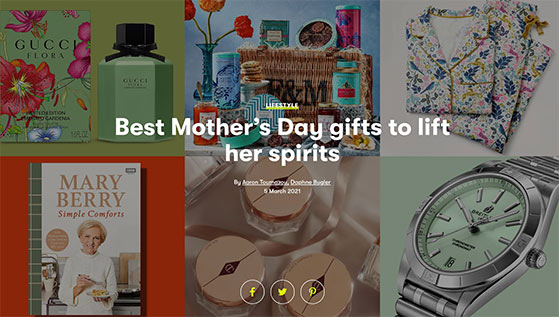 Or you could create a mood board or infographic as a visual guide to the hottest Mother's Day products. You can even pin your infographic on Pinterest and share it on other social media channels to increase traffic to your website.
Just remember to target different types of moms in your guide and include both affordable and luxury products for all budgets.
7. Offer Mother's Days Exclusive Coupons
Most shoppers know to expect promotions and deals running up to important events during the year, and Mother's Day is no exception. So show people what they're looking for and offer them deals and coupons to save money.
Promos like this are an excellent incentive to encourage people to buy. They benefit customers by giving them a discount, and businesses, by generating more revenue.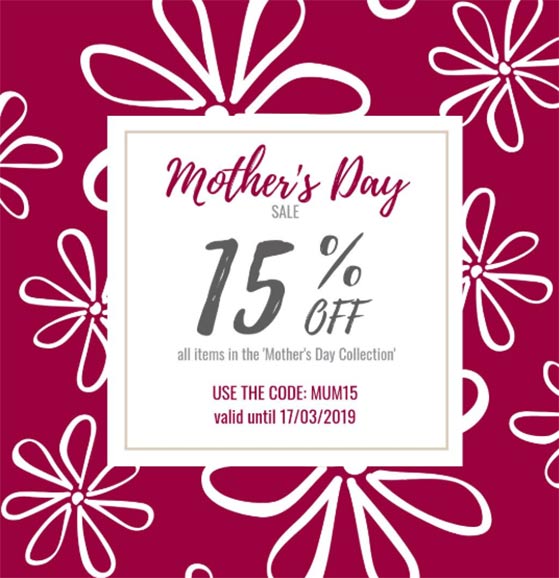 The best promo campaigns have clear objectives. It could be to:
Grow brand awareness
Promote new products
Reduce cart abandonment
Grow your email list
So think about what you can offer on Mother's Day and how running a promotion will benefit your business.
You could even create a special Mother's Day spin-to-win optin campaign to boost email subscribers and present your discount.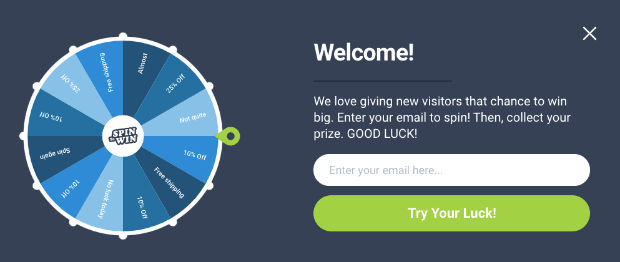 8. Create a Mother's Day Product Page
Another great Mother's Day promotion idea is to create a dedicated product page just for Mother's Day.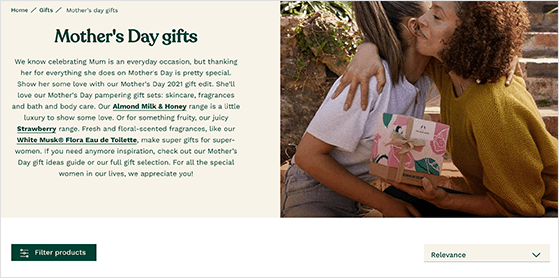 Take a look at your products or services and think about how you can position them as mom-related gifts. Then, make a web page to highlight these products and encourage shoppers to buy.
Dedicated pages make it easier for people looking for Mother's Day-specific gifts to find what they're looking for. Plus, you can use it to convert regular visitors into Mother's Day shoppers by removing unrelated products from the equation.
If you have a WordPress website, SeedProd makes it super-easy to create high-converting landing pages for your business website.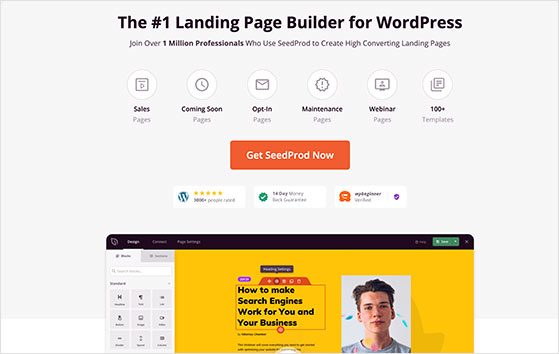 With tons of multipurpose landing page templates and an easy drag-and-drop builder, you can spin up stunning pages in less than 30 minutes.
It comes with everything you need to generate leads and close sales, including:
Call to Action buttons
Optin forms
Giveaways
Testimonials
Star ratings
Countdown timers
And more
And, if you'd like to give your Mother's Day page a unique URL separate from your existing website, you can with SeedProd's custom domain feature.
Just make a landing page on your existing site, add your new domain name, and hit publish. You won't even need to install WordPress on your custom domain.
9. Offer Free Gifts With Mother's Day Purchases
If you're after more incentives to encourage shoppers to choose your brand over your competitors, think about offering gifts and extras with any Mother's Day purchase.
Not only does this offer more value to their purchase, but it shows your customers you want to make finding the perfect gift as easy as possible.

Here are a few complimentary ideas to offer with Mother's Day purchases:
Free gift-wrapping service
Free chocolates
Customized Mother's Day card
Discount coupon
Free flowers
10. Provide Free Shipping for Mother's Day Gifts
Besides offering free extras with Mother's Day gifts, you can also offer free shipping for specific Mother's Day products.
Not only do shipping costs contribute to cart abandonment, but orders with free shipping encourage 93% of shoppers to buy more than they had planned. So it makes sense to offer this service to increase sales over Mother's Day.
The best way to alert shoppers to your free shipping offer is to add a banner or floating bar to your website and link it to your Mother's Day product page. That way, shoppers can click through and find what they need instantly.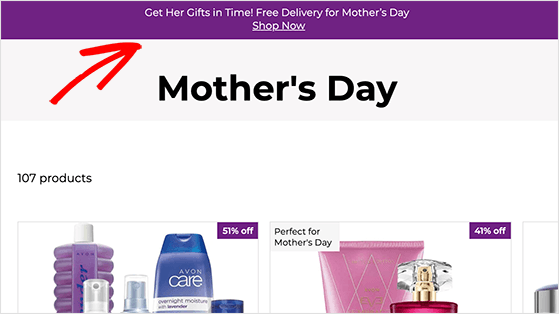 Here's a handy tutorial on how to add a free shipping bar to your online store.
Bonus Tip: Connect Mother's Day Ads to Focused Landing Pages
No Mother's Day promotion idea is complete without mentioning online advertising. Running ads for your Mother's Day marketing campaign will help you reach your target audience wherever they are on the internet.
For instance, you can run Google Search Ads to target users when looking for gift ideas in search engines. Or even run pay-per-click (PPC) ads on social media platforms like Facebook, Instagram, Twitter, and YouTube to tap into your audience on those networks.
But the most important thing to remember when running an ad campaign is to link it to a landing page.
On its own, your ad is just a brief message. But with a landing page, users can click through to learn more about your Mother's Day promotion, making it more likely they'll convert to paying customers.
Check out this guide to learn how to create a landing page in WordPress.
And there you have it!
We hope this article helped you find a ton of Mother's Day promotion ideas to grow your business over this exciting period. You can also use most of these tips for other promotional events throughout the year.
While you're here, you might also like this article on the best promotional giveaway ideas to easily market your brand.
If you found this article helpful, be sure to join us on YouTube, Twitter, and Facebook for more giveaway guides and tutorials.