Do you want to buy Twitter likes for your business account?
Buying Twitter likes might seem like the fastest way to grow your social media presence. But when you buy Twitter retweets, likes, and followers, do you really buy real Twitter engagement?
The truth is when you pay sites to buy Twitter likes; you're not paying for real people to interact with your content. And that can hurt your business more than it helps.
That's why in this article, we explain why you should never buy Twitter likes, no matter how tempting it seems.
Is It Possible to Buy Twitter Likes?
Chances are you've seen the ads…
"Buy Twitter likes. Real & Fast Delivery. 100% Money-Back Guarantee!"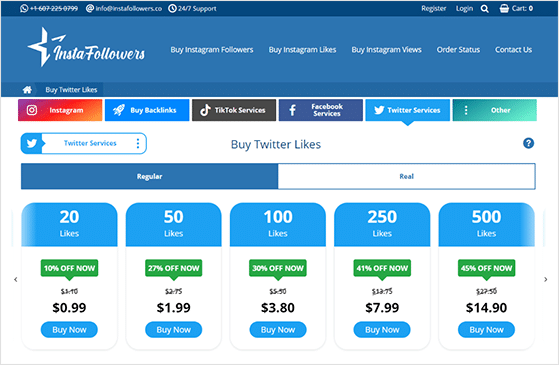 Twitter services like this say they can offer a quality service with fast delivery times and often only require an email address to get started. So, it's easy to think it's perfectly possible to buy Twitter likes without repercussions.
But even if these social media marketing services have the best customer support teams, it's doubtful that the accounts liking your content are real. What might seem like real Twitter users are often Twitter bots or fake accounts set up to provide fake engagement.
In the most extreme cases, real people like your tweets, but they're from poorer countries with horrendous working conditions. And after they interact with your content, they'll move on to the next job and never come back.
So is it possible to buy Twitter likes? Yes. But if you value your business reputation, you should avoid going down that route.
Why You Should Never Buy Fake Twitter Likes
There are many other reasons you should never buy Twitter likes besides exploiting vulnerable people and using Twitter bots. So keep reading to learn why buying Twitter likes is so bad.
1. Fake Likes Won't Engage
Picture this: you pay a bunch of money for likes on a particular Tweet and watch the numbers blow up. Now ask yourself, will those likes translate to more interaction on your other Tweets?
The answer is most likely no. That's because the engagement you paid for is fake. Once the bots and fake accounts have liked that one tweet, they'll move on to the next paid opportunity, leaving you with one popular tweet and no engagement across the rest of your account.
The whole point of social media is to engage and interact with your target audience. But paying for fake engagement won't lead to an active Twitter community because that fake engagement won't continue to engage.
2. Buying Twitter Likes Hurts Your Credibility
Fake engagement and followers are really easy for other Twitter users to spot. There are plenty of tools that can highlight accounts with a fake audience, and more and more social media users are likely to use them.

When people discover that you pay for Twitter likes and followers, they won't take you seriously. You could offer the best products and services in the world or have fantastic customer service, but if you pay to look more popular than you are, you'll lose your target audience's respect.
Practices like that make you seem less trustworthy and can destroy your credibility. Would you want to engage with a business that isn't honest about its social proof?
3. Fake Likes Distort Your Metrics
When you create a communications or marketing campaign, one of the first things to look at is your target demographics or the audience you hope to reach. One way to figure that out is to look at the demographics of the people who already like, follow, and engage with your account over a long time.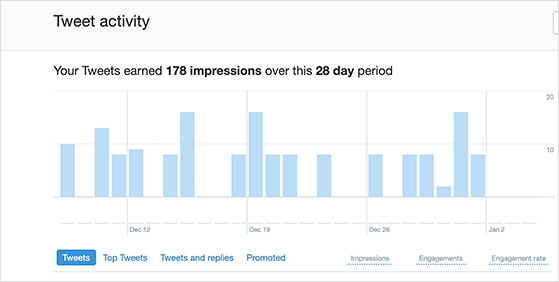 Yet, when you pay to boost your Twitter metrics artificially through fake likes and followers, it can skew your demographics. And since most fake Twitter accounts aren't really interested in your brand, it's harder to understand who your customers truly are.
As a result of distorted metrics, you hamper your long-term ability to connect with users who engage authentically.
4. Spammers Can Hijack Your Twitter Account
When you buy Twitter likes, the companies you buy them from and the fake accounts they use may engage in scams that can put you and your followers at risk. For example, they may ask for your Twitter username and password, hijack your account and use it to spam your followers.
Moreover, spammers can use your tweets to post dodgy links and to gain people's passwords and other important information.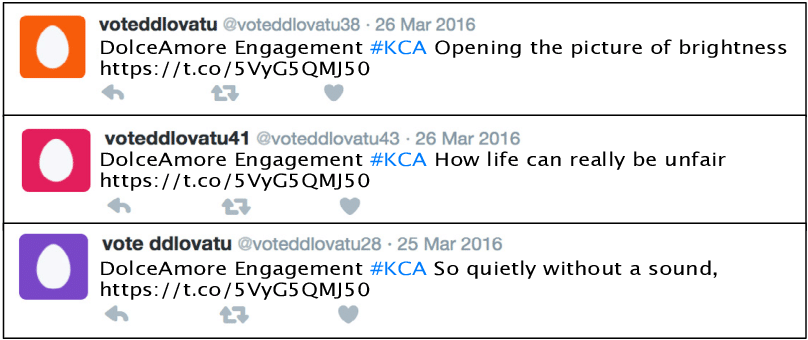 The most likely result is that your followers get their social media accounts hacked. But in the worst case, it can lead to monetary and credit card fraud.
So if you really care about your audience and the credibility of your business, don't put your connections at risk by paying for likes, retweets, and followers.
5. Twitter Could Ban Your Account
If the above isn't enough to dissuade you from buying Twitter likes, there's one more thing to consider – you could get banned.
Twitter's terms of service make it clear that buying likes and followers isn't allowed. Additionally, Twitter may even suspend or delete the accounts of anyone breaking the rules.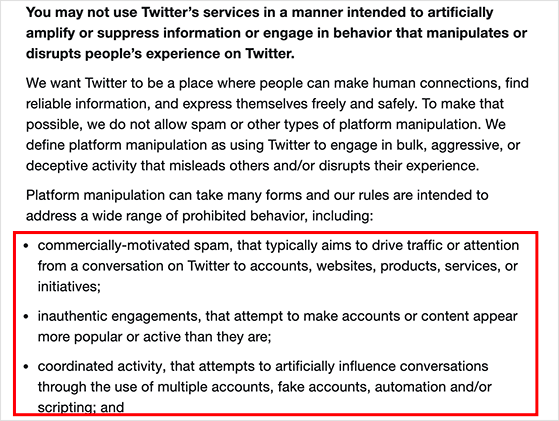 After putting so much time, effort, and money into growing your Twitter audience, it could all disappear overnight. So, in the end, paying for Twitter likes isn't worth it.
What to Do Instead of Buying Twitter Likes
Now that you know why you should never buy Twitter likes, what should you do instead? Here are some ideas for building a genuine audience and getting real engagement on Twitter without resorting to shady tactics.
Run a Twitter Giveaway
One of the best ways to get more likes on Twitter is to run a giveaway. Giveaways are insanely popular and have the potential to make your Twitter account go viral.
RafflePress is the best choice for running viral giveaways in WordPress and is packed full of features that make running a Twitter giveaway super easy.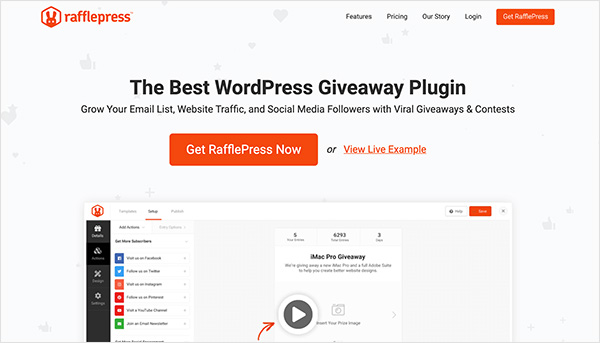 To grow your Twitter account with a giveaway, you can use RafflePress's built-in "Grow Your Twitter Followers" Template, which comes pre-loaded with user actions that boost your followers and engagement.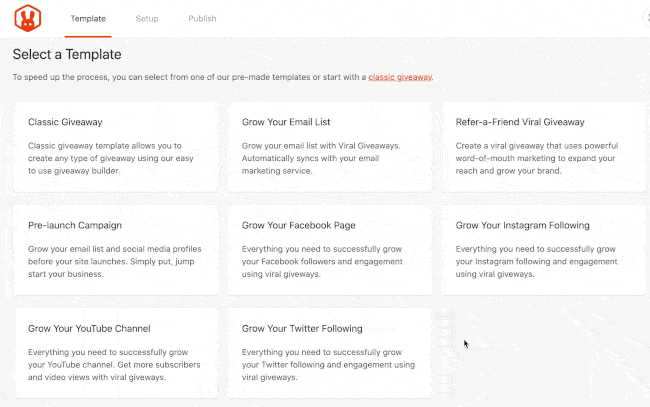 To help your Twitter presence grow, you can ask participants to:
Follow you on Twitter
Tweet a message
Leave a comment
And if you're feeling creative, you can even design your own activities too. So if you're ready to start growing your Twitter presence legitimately, follow this guide to create a Twitter giveaway in WordPress.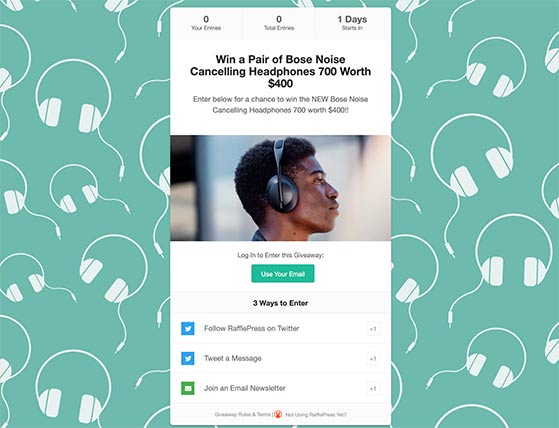 Besides running a viral Twitter giveaway, you can also get more Twitter likes by:
Embedding Twitter content on your website
Sharing content your audience loves
Using more video content
Curating relevant content
For over 20+ more ideas, read this guide on how to increase engagement on Twitter. With these proven and verified methods, you can grow your Twitter presence authentically without putting your audience at risk or buying likes and followers.
Frequently Asked Questions on Buying Twitter Likes
Why shouldn't I buy Twitter likes?
Buying Twitter likes can harm your account's credibility and authenticity. Users tend to trust organic engagement more than perceived bought likes. Also, Twitter's algorithm is sophisticated and may penalize or even suspend accounts for suspicious activities such as a sudden influx of likes.
Can Twitter detect bought likes?
Twitter can often detect irregular activities, such as a sudden spike in likes. They have mechanisms to identify and punish accounts suspected of buying likes, which can lead to penalties such as decreased visibility or account suspension.
Is it illegal to buy Twitter likes?
While it's not illegal in the sense of breaking any laws, it is against Twitter's terms of service. Violating these terms can result in penalties such as decreased visibility, account suspension, or even permanent bans.
What are some alternatives to buying likes on Twitter?
Some alternatives to buying likes include creating high-quality content, engaging with your followers regularly, participating in trending topics, running Twitter ads, or hosting contests and giveaways to encourage user engagement.
There you have it!
We hope this article helped you learn why you should never buy Twitter likes and the reasons why. While you're here, you might also like this guide on how to get more blog followers.
If you liked this article, please subscribe to our YouTube Channel for RafflePress video tutorials. You can also find us on Twitter and Facebook.