Are you searching for an Easypromos App review to see if it's the right tool to attract and engage new customers?
Easypromos is a popular marketing tool that can help you run giveaways, contests, and promotions for your small business. But how does it work, and is it really the best tool to help grow your business?
In this Easypromos App review, we'll look at the app in detail to see if it's the best choice for running contests, giveaways, and sweepstakes.
What Is the Easypromos App?
Easypromos is a user-friendly app for running contests and giveaways on social media channels like Facebook, Instagram, Twitter, and YouTube. Additionally, you can customize your promotions with templates, forms, and unique designs.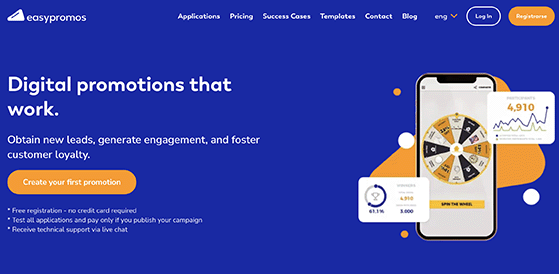 Essentially, it's a robust tool for increasing brand awareness, social media followers, and lead generation.
Easypromos Features
The Easypromos app has several features and functionality that can help you run successful contests and giveaways. Some of these key features include:
Customizable templates
Various campaign types
Multiple entry options
Automated winner selection
Social media integration
Data collection
Email integration
Gamification
Now that you have a good overview of Easypromos, let's dive into the app to see how easy it is to use.
Easypromos App Review: User Interface and Design
The Easypromos app has a straightforward user interface that isn't too hard to navigate. You can create social media giveaways and contests quickly by choosing a pre-made template or the platform where you'd like to run your campaign.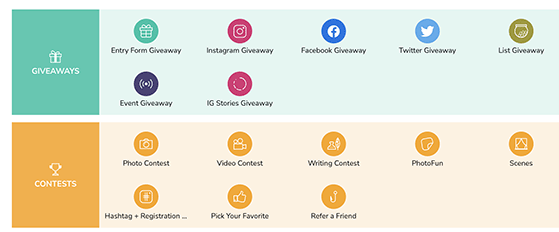 Some of the types of promotions available include:
Instagram giveaway
Facebook giveaway
Twitter giveaway
Writing contest
Photo contest
Video contest
Puzzle game
Timed quiz
Spin the wheel (gamification)
The digital promotions work across different applications, making them an effective way to grow your brand across multiple social networks.
You won't need any technical knowledge to use this promotions app. It provides step-by-step instructions on creating campaigns, and you can preview them before going live.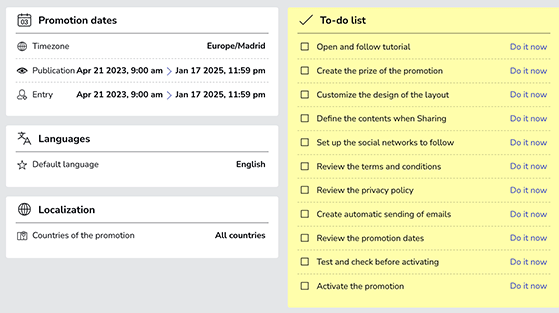 Inside the promotions editor, you can customize your giveaway or contest's design. You can upload your own logo, change text and button colors, choose different fonts, and add a custom background image.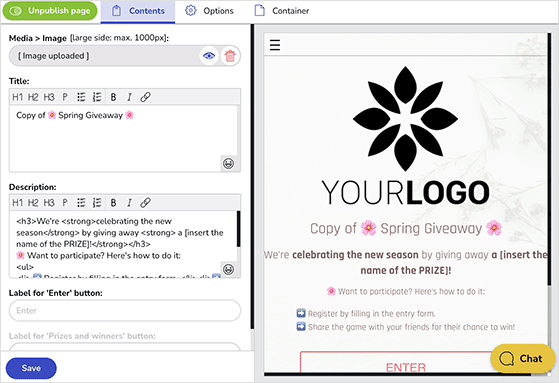 However, the interface doesn't have a drag-and-drop builder, which would make the process easier and more intuitive for complete beginners.
Easypromos App Review: Social Media Integrations
With Easypromos, you can run giveaway campaigns on different social media channels, including Facebook, Instagram, Twitter, and YouTube.
The app also allows users to follow you and share your campaigns on other social networks, such as LinkedIn, Pinterest, Twitch, and WhatsApp.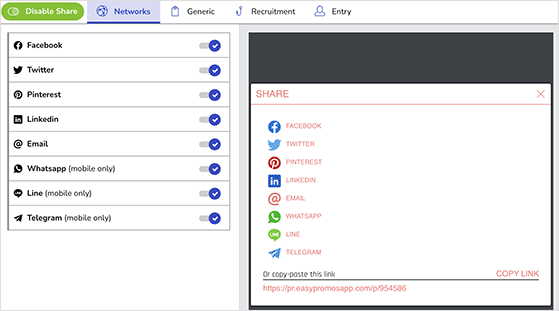 Despite offering a follow button, we couldn't find any share options for TikTok.
Publishing Your Promotion with Easypromos
After building a promotion, Easypromos will publish it on one of their hosted URLs. This is the main link for your campaign that you can share with your audience via email, social media, and other platforms.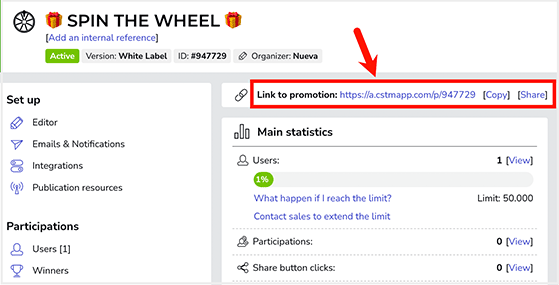 However, if you want to embed your promotion on your WordPress website, you can use the Easypromos WordPress plugin or copy and paste the embed code directly on your website.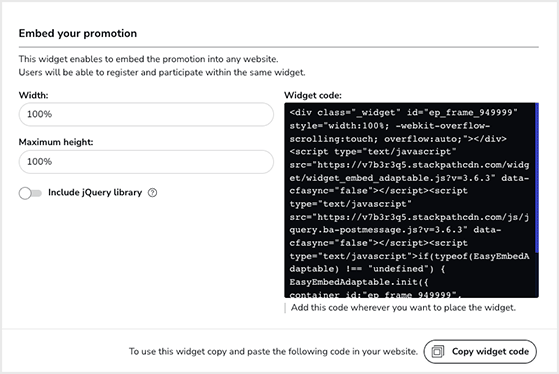 Easypromos App Review: Choosing a Winner
There are 5 ways to choose a winner for your giveaway or contest using the Easypromos app:
Random Draw: Choose winners randomly based on your rules and giveaway criteria.
On Participation: Reward users with a prize right after entering, such as claiming a coupon code.
Instant Win: Give direct prizes depending on the date and time the participant enters.
Manual Assignment: Choose a winner manually for skill-based campaigns, like photo contests.
By Probability: Set the odds with which you'll award prizes for Instant Prize type promotions.
Easypromos Integrations with Third-Party Tools
Besides the most popular social media networks, Easypromos integrates with various third-party tools, CRM, and platforms.
For example, you can directly connect to email marketing automation tools like Mailchimp, Sendinblue, Mailjet, and Constant Contact. There's also the option to integrate with WordPress, Google Analytics, Zendesk, and Dropbox.
Some other integrations are available via Zapier, including Google Sheets and Slack.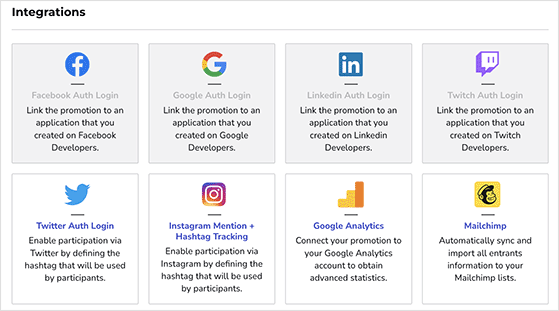 However, the more advanced integrations are only available to users of the Easypromos Whitelabel plan, including:
Facebook Auth Login
Google Auth Login
LinkedIn Auth Login
Twitch Auth Login
Selligent
Hubspot
Campaign Monitor
ActiveCampaign
Entrants API
Xeerpa
Easypromos App Review: Analytics and Reporting
When it comes to monitoring your promotions' performance, Easypromos has several tools you can use. In the promotions statistics dashboard, you can view information about participants, visits, shares, and sources.

Clicking each report allows you to filter them according to the day of the week, platform, device, and more. You can also see a day-by-day evolution of your campaign actions by platform.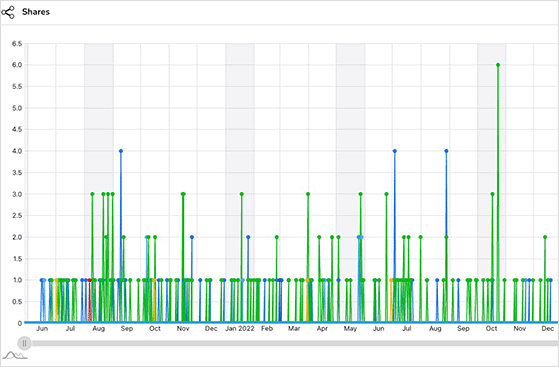 That said, the most advanced statistics are only available with Google Analytics integration for Premium and Whitelabel versions of Easypromos.
Easypromos Customer Support
Easypromos offers customer support via chatbot and email. The app's chatbot feature provides instant support and answers to your queries.
You can also email the Easypromos support team or browse the helpdesk to find documentation, tutorials, and FAQs.
Easypromos Pricing
Easypromos offers five pricing plans: Basic, Basic Pro, Premium, White-label, and Corporate.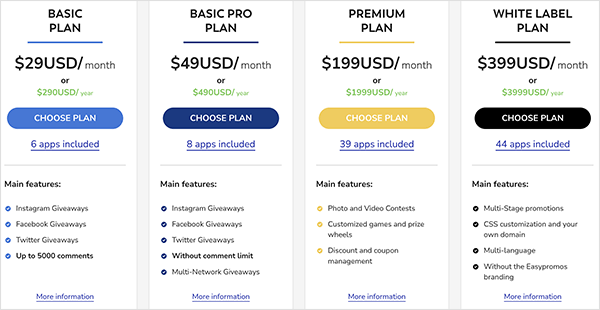 The Basic plan is $29 per month, and it provides businesses with basic features such as a limited number of participants and apps. Then the Basic Pro plan costs $49 per month and offers unlimited participants, 8 apps, and advanced social media features.
Easypromo's Premium plan starts at $199 per month and includes photo and video contests, 10,000 participants per month, and analytics integration. The Whitelabel plan starts from $399 per month, allows up to 50,000 participants per month, and includes custom CSS, HTML, multi-language support, pixel tracking, and more.
Finally, Easypromos has a Corporate plan with all features, including Autologin API, Salesforce integration, and more. You'll need to contact Easypromos for the pricing for this plan.
In addition to the plans above, you can sign up for a free trial of Easypromos to take it for a test drive. You'll only need to pay when you're ready to launch your campaign.
Easypromos App Review: Pros and Cons
Now let's look at the pros and cons of Easypromos to give you a better idea of the app's advantages and disadvantages.
Easypromos Pros
Straightforward interface
Multiple giveaway templates
Several different contest types
Support for various social media networks
Unlimited number of campaigns
Multi-lingual support
Easypromos Cons
Putting together a simple contest is quite complex
Easypromos branding on the premium plan
No clear eCommerce features
Pricing is complicated
No drag-and-drop builder
No free version
Easypromos Reviews from Customers
No review is complete without looking at how satisfied existing customers are. For Easypromos, the reviews are largely positive, with an overall rating of 4.4 out of 5 stars. However, the WordPress plugin currently has zero ratings on WordPress.org.
Customers appreciate the ability to run social media contests on multiple platforms to boost customer loyalty and brand awareness. They also enjoy the app's analytics tools, which help them track the performance of their promotions.
While most reviews are positive, some more negative reviews are about Easypromo's pricing plans, which they feel are more expensive than similar tools. Some customers have also reported issues with the user interface and lack of customization options.
When it comes down to it, how would we rate the Easypromos app? Let's find out.
Verdict: Is Easypromos the Best for Contests and Giveaways?
While Easypromos is a great tool for running contests and giveaways, we don't think it's the best solution. Its pricing plans are overly complicated, and the visual editor is difficult for complete beginners to use.
There are simply too many steps to create a simple giveaway campaign with this tool.
That's why we think RafflePress is the best Easypromos alternative.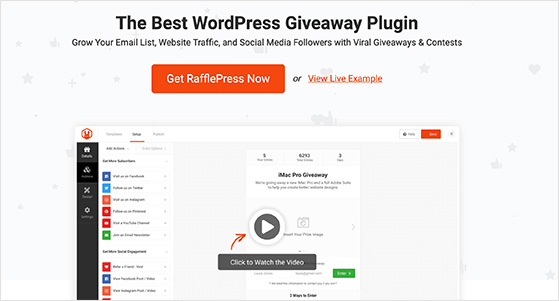 This WordPress giveaway plugin works right inside your WordPress site and doesn't require any code. From there, you can choose from goal-based giveaway templates and build your campaign with an easy drag-and-drop builder.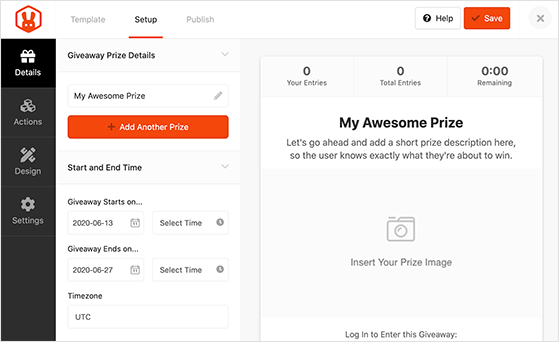 If that wasn't enough, the plugin has countless social media integrations for multiple networks and bonus actions. That means you can grow your email list, podcast subscribers, twitch followers, and more.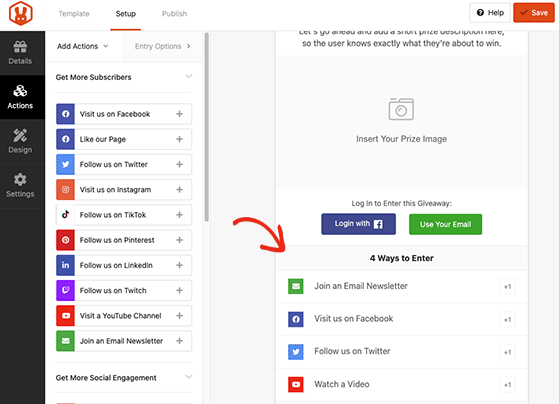 With RafflePress, you can set giveaway rules automatically, add multiple prizes, draw winners randomly, and more right out of the box. You can also publish your campaign on beautiful giveaway landing pages to drive traffic to your WordPress website.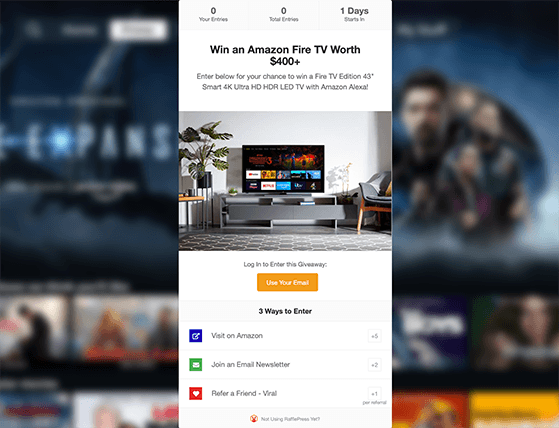 Best of all, the plugin is lightning-fast, so it won't slow down your website.
So if you're looking for the best tool for running giveaways and contests in WordPress, RafflePress is the best solution.
Get started with RafflePress today!
We hope you found this Easypromos app review helpful. You might also like these best social media marketing tools to boost your following even more.
If you liked this article, please subscribe to our YouTube Channel for RafflePress video tutorials. You can also find us on Twitter and Facebook.