Are you looking for an in-depth Woorise review? Woorise is a popular solution for running contests and giveaways. While it has various useful features, it may not be the right choice for your business.
In this Woorise review, we'll take a deeper look at this marketing platform and explore the pros and cons of using it to grow your business.
What Is Woorise?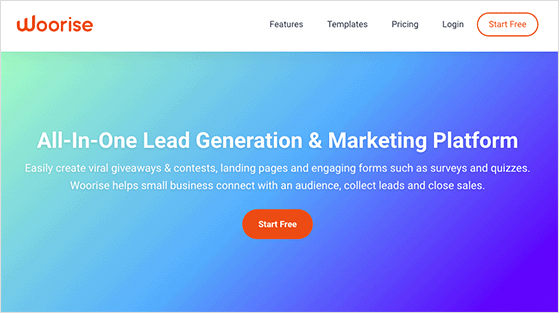 Woorise is an all-in-one social media marketing tool and management software that helps small businesses find leads through viral giveaways and convert them into customers. You can use Woorise to engage your audience with giveaways and contests, landing pages, forms, surveys, quizzes, and more.
This lead generation tool integrates with many email marketing apps, including HubSpot and Mailchimp. It also integrates with Google Analytics, PayPal, Stripe, Slack, and Zapier.
Now that you know what Woorise is, let's take a closer look at its features and see if they align with your business needs.
Woorise Review: Features Overview
Woorise has many features that help you create engaging social media campaigns that you can embed on your website and other social platforms. We'll look at each feature below to get a good idea of how Woorise works.
Giveaways and Contests
The most popular Woorise feature is its ability to run viral giveaways and contests. You can start with a template, then build out your giveaway using its drag-and-drop interface.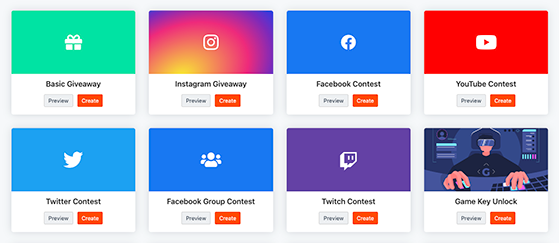 Some of the templates you can use include:
Facebook contest
YouTube contest
Twitter contest
Media upload contest
Refer a friend
Instant win
And more
Each template offers a primary way to enter your giveaway, such as following you on Instagram.
Drag-and-Drop Landing Page Builder
Woorise's drag-and-drop interface is almost identical to the WordPress block editor, where you can build landing pages for your campaign. It has the default block editor on the left and customization panels on the right.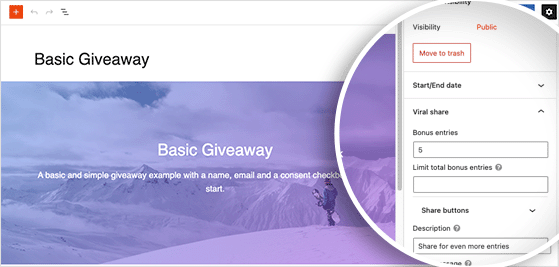 By default, each campaign will have a cover image, headline, form, and countdown timer. Clicking each element lets you choose from several simple customization options.
For example, when you click the cover image, you can change the focal point, overlay color, opacity, and dimensions.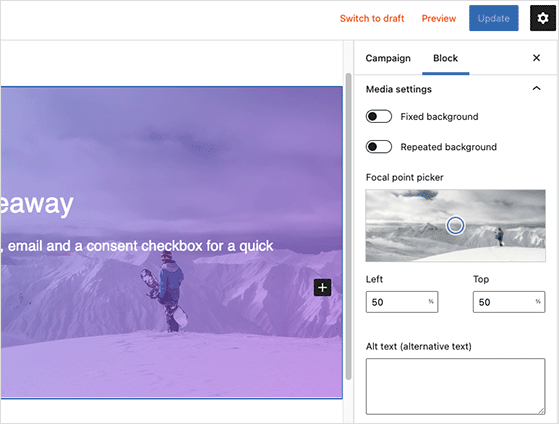 Editing the signup form takes you away from the landing page builder and into Woorise's form builder, which we'll explore next.
Visual Form Builder
The form builder in Woorise has a different look and feel from its landing page builder. While you can still preview your form on the left, there are various form fields on the right.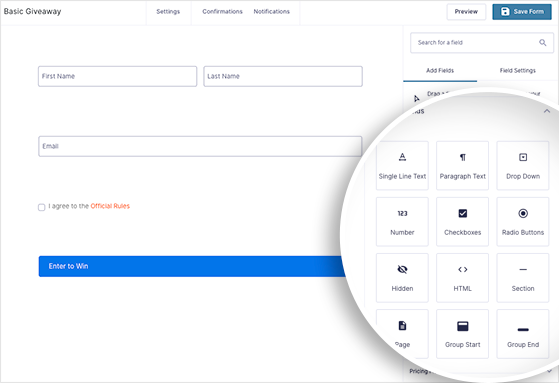 The interface includes standard fields such as single-line text, radio buttons, and checkboxes. After that are Advanced fields like name, phone, website, email, and more.
If you need to create an order form, Woorise has fields for products, quantities, shipping, and total. It's also easy to add social media actions for users to follow your social profiles.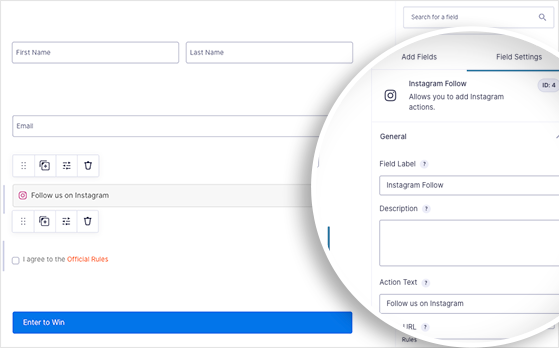 Referral Marketing and Link Sharing
After entering your giveaway, users can unlock bonus entries by sharing it on other social platforms.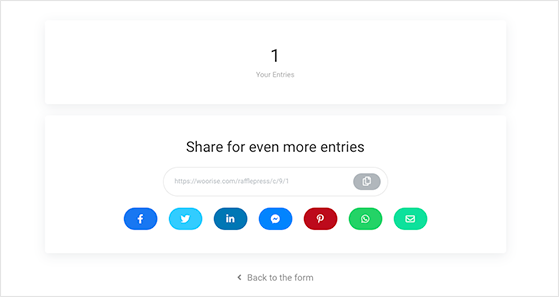 That way, you can award points based on how many clicks and shares participants generate. Moreover, each participant will have a unique URL to share on Facebook, Linkedin, Twitter, or Email. 
Referral marketing like this is an excellent way to spread word-of-mouth awareness. For instance, the more people your audience refers, the more likely they'll enter your giveaway and refer even more users.
You can manage giveaway entries on the campaign dashboard. That's where you can see the number of entries for each user, how many people they've referred, and pick winners.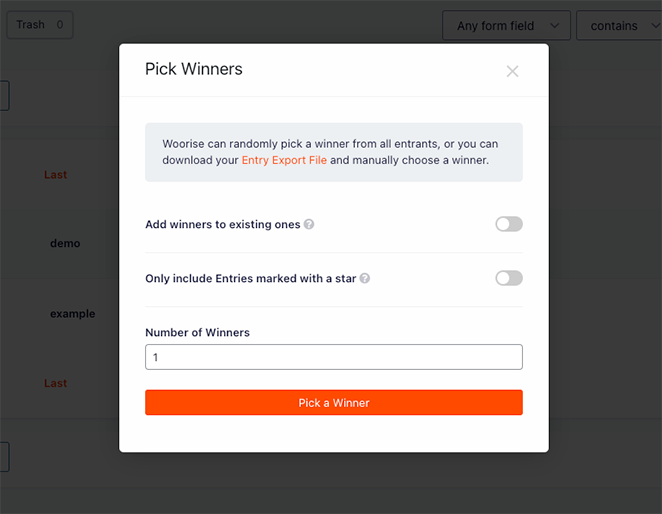 Publishing and Embedding
There are several ways to publish your Woorise campaign and share it with your target audience.
First, you can use the unique referral link to share your giveaway campaign on social media and via email.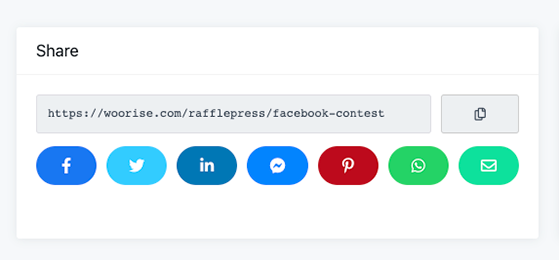 You can also embed the giveaway app or full page in a web page using the HTML embed code.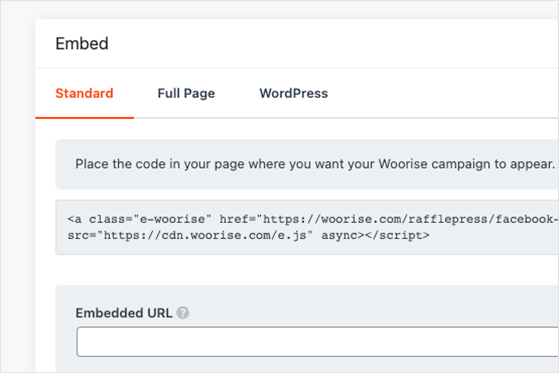 WordPress website owners can use the Woorise WordPress plugin to publish campaigns. Because it uses the WordPress block editor, you can easily add campaigns to any WordPress post, page, or widget area.
Insights and Analytics
In the Woorise analytics dashboard, you can track the performance of your social media and giveaway campaigns. The report for each campaign shows the number of views, entries, and conversion rate.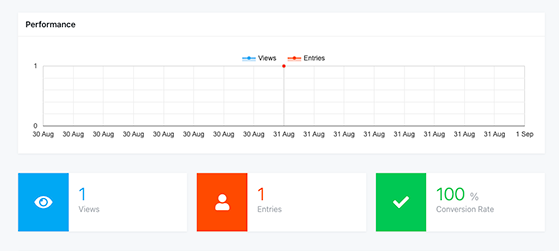 Below that, you can drill down into user locations, devices, top social channels, and more.
Privacy, Security, and Fraud Detection
Given the importance of keeping user data secure, Woorise has privacy and security measures that comply with GDPR. Alongside that is two-factor authentication for registrations, secure logins, email notifications, and Google ReCaptcha.
Moreover, users can receive email notifications after submitting a form. Plus, you can personalize the notifications with conditional logic.
Woorise Pricing: How Much Does It Cost?
Woorise offers 4 pricing tiers with different feature sets.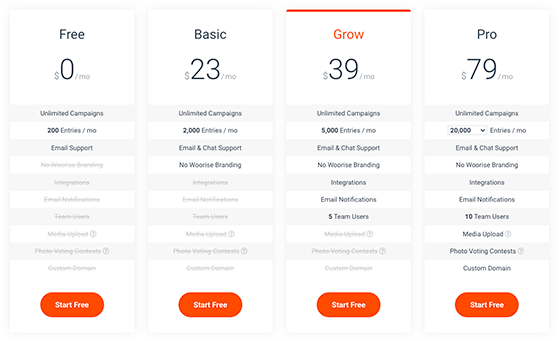 The free version allows up to 200 entries per month but lacks email integrations, media upload, voting contests, and other key features.
After that, the pricing plans are:
Basic Plan: $23 per month for up to 2,000 entries /mo.
Grow Plan: $39 per month for up to 5,000 entries /mo.
Pro Plan: $79 per month for up to 200,000 entries /mo.
The Pro Plan is the most comprehensive tier, unlocking all features, including photo voting contests, custom domains, and more.
Woorise Review: Pros and Cons
As with any giveaway tool, there are pros and cons to using Woorise to grow your small business. After creating several campaigns with Woorise, here are our findings.
Pros of Woorise
Visual interface
Many pre-made templates
Easy form builder
Referral marketing features
WordPress plugin
Cons of Woorise
The block editor is confusing for beginners
Steep learning curve for each feature
Limited customization options
Lacks varied giveaway entry options
Entries are limited on all plans
Lacks documentation for all features
Forced to use a Woorise domain on all except the Pro plan
Is Woorise the Best Way to Run a Giveaway?
Woorise is a solid giveaway tool; however, we think it could still use some work after using many of its features.
For one, the interface isn't a bespoke landing page builder. Instead, it uses the WordPress block editor to build pages and giveaway campaigns. It's also quite tricky for beginners to learn how everything works.
Woorise also lacks detailed entry options, such as following on TikTok, subscribing to a podcast, and more. As a result, businesses can find it hard to accomplish goals that align with their marketing strategy.
With that in mind, we don't think Woorise is the best way to run a giveaway. Instead, we prefer RafflePress, our favorite Woorise alternative.
Best Woorise Alternative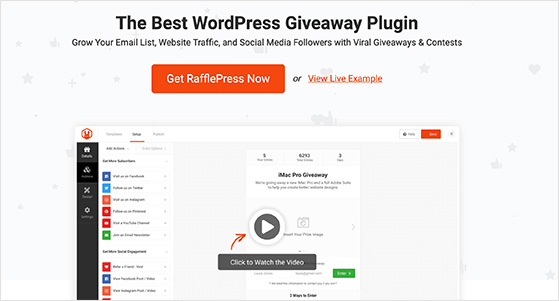 RafflePress is a dedicated WordPress giveaway plugin with a true drag-and-drop builder. It includes goal-based giveaway templates that help you grow your email list, social media followers, and website traffic.
Moreover, it offers an extensive library of entry options for Twitter, Facebook, Pinterest, LinkedIn, TikTok, Instagram, and YouTube.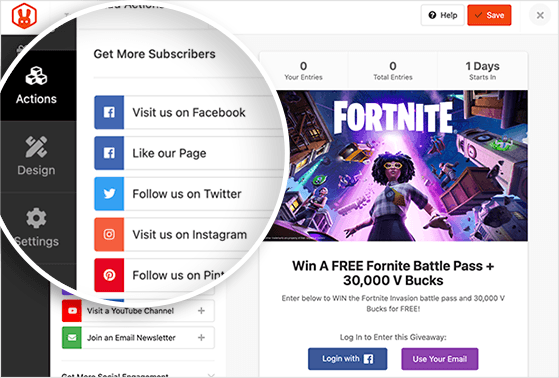 Additionally, you can also ask participants to:
Subscribe to your email newsletter
Visit a web page
Leave a comment on your blog
Write a blog post
Subscribe to your podcast
Follow your Twitch channel
Refer a friend
Subscribe to an RSS feed
And much more.
Besides adding unlimited entry methods, RafflePress includes customization options for buttons and backgrounds. There's also a built-in giveaway rules generator and multiple email marketing integrations.
Publishing your giveaway is as simple as adding the RafflePress block to any post or page. You can also automatically generate giveaway landing pages on your custom domain, removing distractions and boosting entries.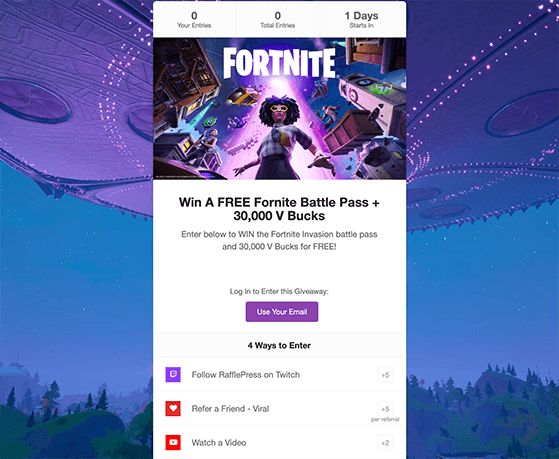 With its entry management dashboard, you can track campaign performance and choose winners randomly. Plus, it's just as easy to keep your giveaway secure with email verification, ReCaptcha, and GDPR compliance.
So if you're looking for a user-friendly Woorise alternative with complete control over your campaigns, RafflePress is the best choice.
That's the end of our Woorise review. We hope it's helped you learn enough about this giveaway tool to make an informed decision.
You might also like these reviews and comparisons while you're here:
If you liked this article, please subscribe to our YouTube Channel for RafflePress video tutorials. You can also find us on Twitter and Facebook.