The Invent Your Own entry option allows you to decide what you want your visitors to do. For example say you want someone to write a blog post or leave a comment on a post.
Backend View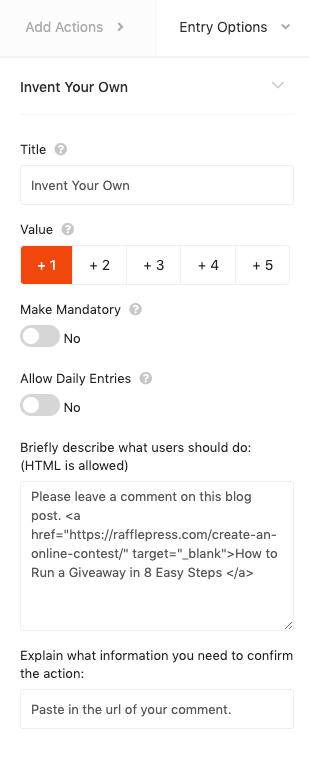 Frontend View
Visitors are required to confirm they have taken the action.
Here's what visitors see: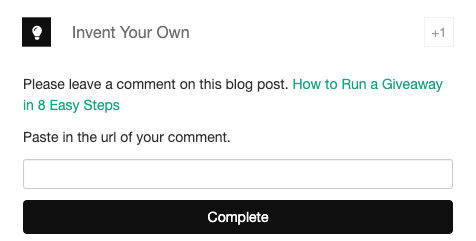 Video Instructions
For more videos, please visit our YouTube channel here.