At RafflePress, we know how important email is for growing your business, so we've made it our mission to help connect your giveaways directly to your favorite email provider. We even have webhooks that allow you to integrate with thousands of apps and services.
But there are always more ways that we can help.
Today we're back with another RafflePress update that will let you connect directly with FluentCRM and limit how many entries users can get with our refer-a-friend entry option.
Let's dive in and look at all the details.
Manage Giveaway Contacts with Fluent CRM
FluentCRM is a self-hosted marketing automation plugin for WordPress. It lets you manage leads, customers, email campaigns, and more without leaving your WordPress dashboard.
FluentCRM integration is also one of the most popular features that RafflePress users have asked for recently. So in true RafflePress fashion, we listened to your feedback and are excited to add FluentCRM to our list of email marketing integrations for Pro, Growth, and Ultimate plans.
When you run a RafflePress giveaway with the action to join an email newsletter, you can now find FluentCRM in the integrations drop-down list.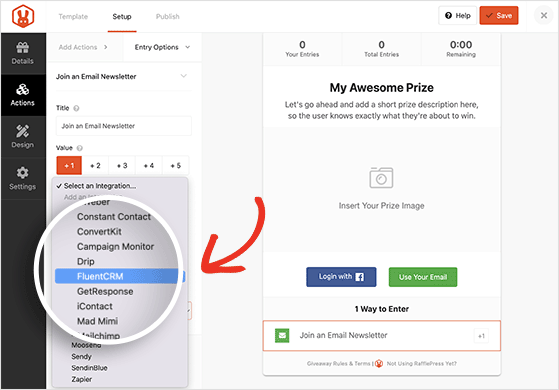 This will allow you to add new contacts directly to your FluentCRM email list. From there, you can send emails to nurture your relationship and turn those leads into sales and loyal customers.
There are many ways you can use RafflePress to grow your FluentCRM email list:
You could run sweepstakes where users simply enter their email for the chance to win a prize.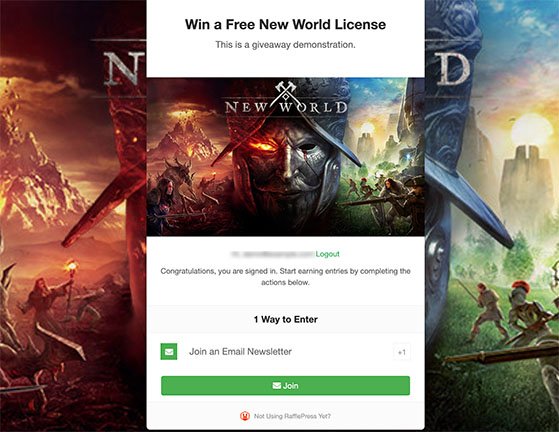 Or you can run a photo contest that requires users to upload a themed photo and join your email list for extra chances to win.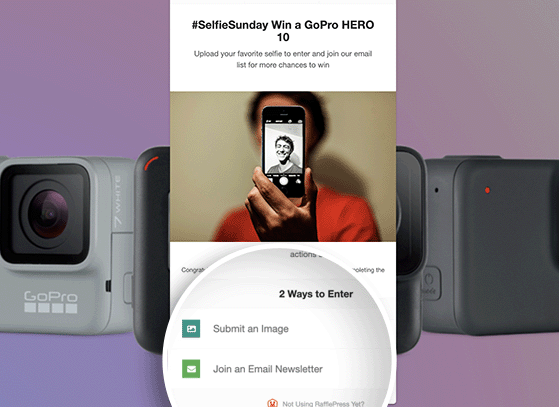 You can even run a giveaway on a theme like Mother's Day or Easter and give the people who enter by subscribing a discount code to spend in your online store.
Now let's talk about another update that will help make your giveaway a success.
Prevent Spam by Limiting Giveaway Referrals
Spam is a significant concern for anyone running online giveaway contests. They add no value to your campaign and reduce the chance of genuine users winning your giveaway prize.
The same is true for fraudulent entries: people who don't follow your rules and are only in it for the freebie. They spoil the fun for your real fans and give you extra work to filter them out.
To make your life easier and avoid spam, RafflePress Growth and Ultimate users can now limit how many people participants can refer with our Refer-a-Friend entry option. That way, users can't spam the action for unlimited entries.
It's super-easy to set up. Simply add the Refer-a-Friend action to your giveaway widget, and in the settings panel, enter the maximum number of friends users can refer.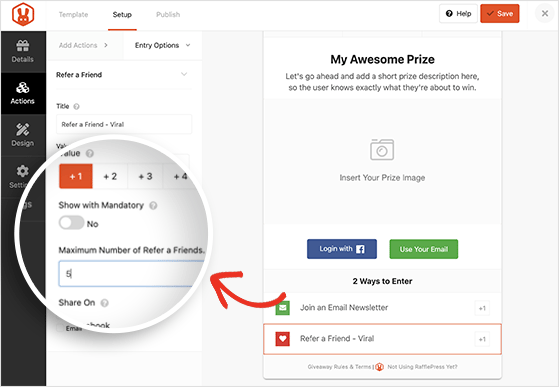 RafflePress will stop awarding entries for referrals when the maximum number of referrals is reached.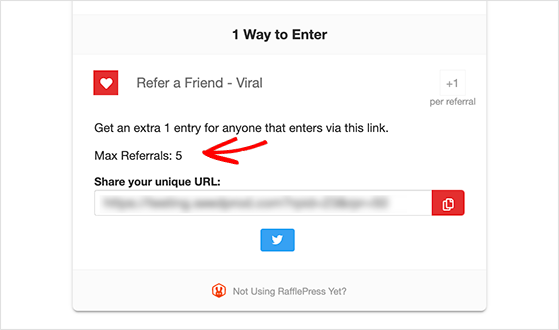 One of the most popular ways to use the Refer-a-Friend action is to boost brand awareness.
You can ask users to share your giveaway on:
Facebook
Twitter
Pinterest
LinkedIn
Email
Doing so will spread the word about your brand on those social media platforms, encourage more people to enter, and ultimately, tell their contacts to enter.
It's a viral loop that keeps on giving!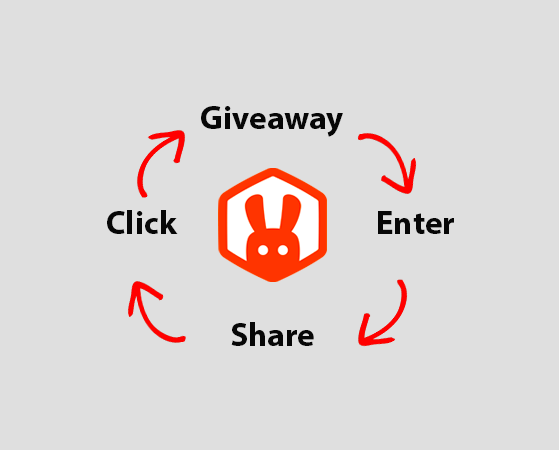 For example, to reach people interested in travel, you can run a giveaway for a dream holiday. Users can enter with the Refer-a-Friend action and share the giveaway on social media, limiting referrals to 5.
A giveaway like that can boost awareness, drive targeted traffic to your giveaway page, and avoid the hassle of filtering spam entries.
You can also use the Refer-a-Friend action for users to earn more chances to win.
For instance, you can require users to enter your giveaway by joining your email list. Then they can optionally refer friends for bonus giveaway entries, kicking off that viral sharing loop.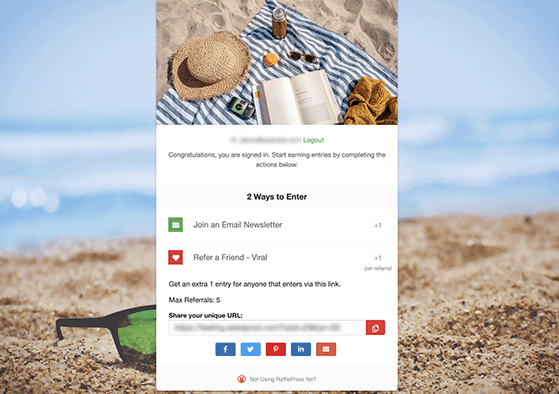 That's it for today.
Here's a quick recap of RafflePress's exciting new update:
FluentCRM integration is available for Pro, Growth, and Ultimate plans.
Max referrals for the Refer-a-Friend action is available for Growth and Ultimate plans.
We'll share more exciting things with you soon, so make sure to keep an eye out for the next announcement.
Until then, you can contact us for help with either of these updates. Just drop us a line, and we'll walk you through getting started.
As always, thank you for helping us make RafflePress the best WordPress giveaway plugin.