In our last RafflePress announcement we introduced the new Polls and Surveys action as a smart way to learn about your site visitors. This new action went down really well with lots of great feedback.
Now we're back with another new feature you've all been asking us to add to RafflePress. Today we're happy to announce the new Invisible Recaptcha setting is available!
The problem with spam entries is it makes it super hard to figure out the bots from the genuine human beings who take the time to enter your giveaway. Let's face it, no-one wants to announce a winner, only to find out it's a bot!
So you use Captcha to catch those sneaky bots out. But there's another problem…they're so darn hard to complete!

Faced with an impossible puzzle like this, people just give up and move on. Bye Bye giveaway!
But with Invisible Recaptcha, you can prevent spam entries on your giveaways and fraudulent signups, without annoying your audience. It works in the background, only popping up when something really fishy is going on.
How does it work? It's pretty easy!
You can easily enable Invisible Recaptcha for any giveaway. Just toggle Enable Recaptcha from within the giveaway settings panel. For step-by-step instructions, see our Recaptcha documentation.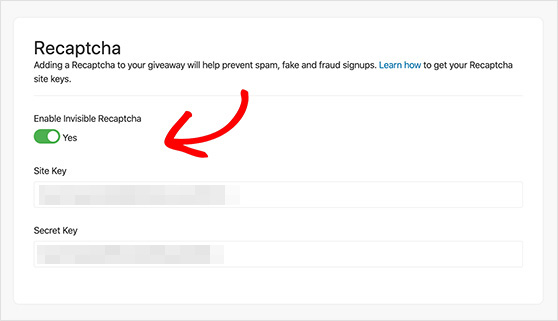 Now your giveaway is still easy to enter, but it's stealthily protected from unwanted entries. And only the most suspicious activity will be prompted to solve a captcha to enter.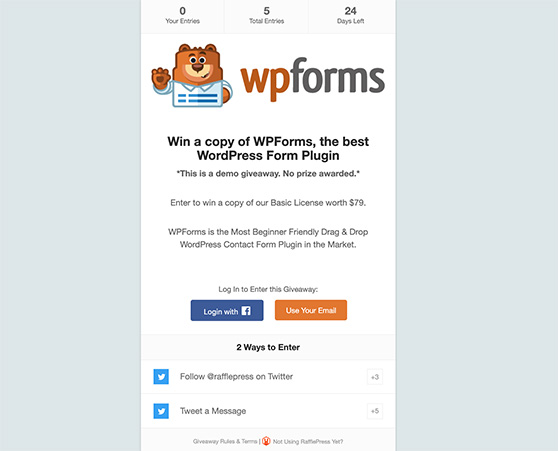 Still not a RafflePress user yet?
RafflePress is the best giveaway and contest plugin for WordPress, so what are you waiting for? Our limited lifetime offer is still up grabs! For a short time, you can get all future RafflePress updates and support for LIFE. All for a one-time-only fee (with no renewal fees).
Since release we've added the following features:
And we have so much more planned for 2020 and beyond!
We won't be offering this amazing deal forever, so grab it while you can. Click here to unlock RafflePress updates and support for life.