The Polls and Survey action allow visitors to vote or submit answers to a question which you can then see a summary of results for. You can allow single or multiple answers.
Backend View

Frontend View
Visitors are required to submit an answer.
Here's what visitors see: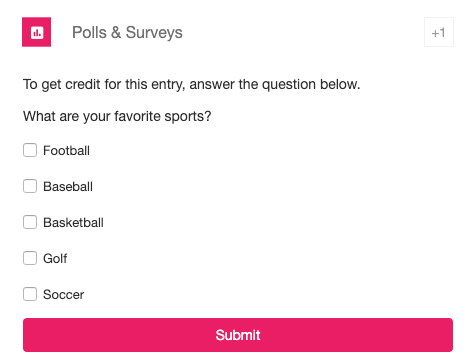 To view the results click the Poll Results link on the Giveaway screen.

Sample Results View