The Submit an Image action allows visitors to submit an image which you can use for a photo contest or verification of an action.
Backend View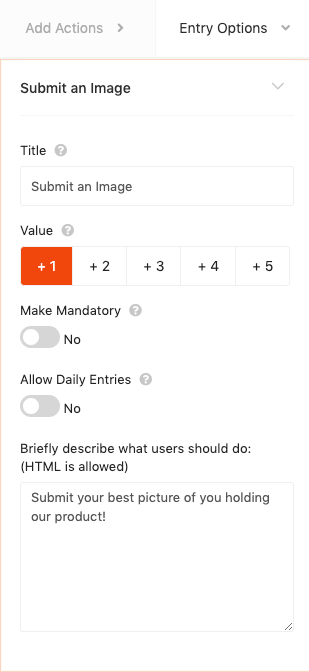 Frontend View
Visitors are required to submit an image.
Here's what visitors see:

To view the image entries click the Image Entries link on the Giveaway screen.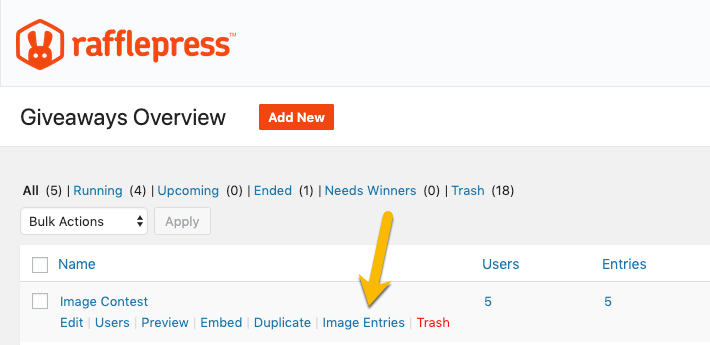 Note: To view the raw images, ftp into your site and visit the /wp-content/uploads/rafflepress/ folder. The images are named by giveaway_id – email – user file name.