The Join Newsletter entry option allows you to require visitors to join your mailing list. We integrate with a growing list of email service providers.
Note: Toggle the "Trigger on Sign Up" option to have users automatically added to your email list when they enter the giveaway.
Backend View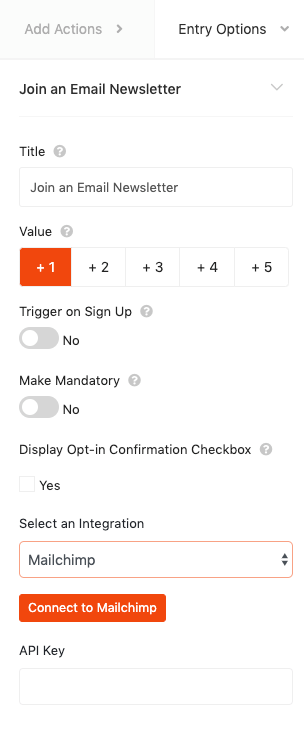 Scroll down to learn how to integrate with your favorite email service provider.
GDPR: If you live in a place where users are required to double opt-in you can check our "Display Opt-in Confirmation Checkbox" option.
Frontend View
Here's what visitors see:

Supported Email Marketing Integrations
Tran