Are you a small business finding it hard to grow your email list? Agile' Marketing Services faced this challenge for one of their clients before turning to RafflePress.
After struggling to grow their client's business over an uncertain year, they decided to turn to RafflePress. Now their client has a much larger email list, allowing them to make more sales and attract repeat business.
Let's learn more about Agile' Marketing Services and how they used RafflePress for their small business client, Basil Thai Cuisine.
Meet Agile' Marketing Services
Agile' Marketing Services works with a limited number of non-competing clients to increase their reach and profit margins.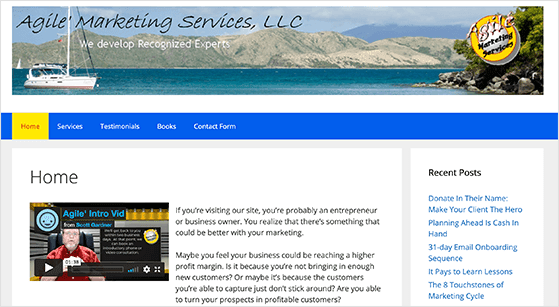 Their clients include entrepreneurs, consultants, large corporations, not-for-profits, and even regional powerhouses. But no matter the business size, their goal has always been to turbo-charge their client's profits without them having to worry about rising costs.
To help their clients, Agile' offers a range of marketing services, including:
Email List Building & Management
Social Media Post Creation & Scheduling
Marketing Statistics & Reporting
Marketing Plans & Audits
Website Design & Hosting
And more
Scott Gardner, the owner of Agile' Marketing Services, told us more about how they used RafflePress for their client, Basil Thai Cuisine.
How Agile' Marketing Services Uses RafflePress
The events of 2020 had a significant impact on many business owners. According to Statista, the year had a moderately negative effect on over 42% of companies.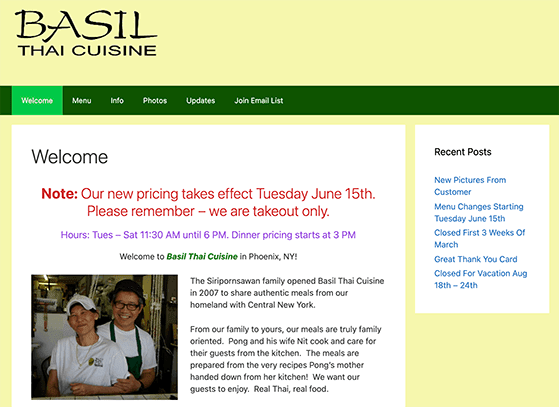 Like many small family businesses, Basil Thai Cuisine faced the same challenge, yet they still wanted to thank their customers for their support. After all, their love of Thai food helped keep the business afloat.
To do that, they decided to give away five $20 gift certificates. But without a way to properly manage their giveaway, this small token of thanks could become a job too large to handle.
That's where Agile' Marketing Services could help. Instead of running a giveaway manually, they used the opportunity to grow the restaurant's email list with RafflePress's WordPress giveaway plugin.
Here's how they did it.
After installing RafflePress on Basil Thai Cuisine's WordPress website, they used the Grow Your Email List template to quickly create their giveaway.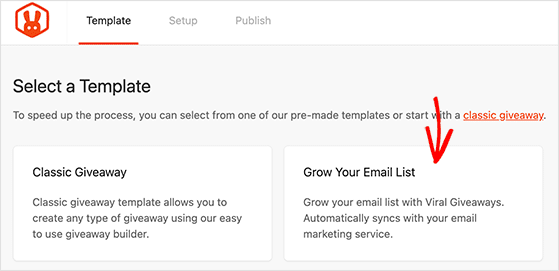 The template comes with the Join an Email Newsletter giveaway entry option built-in. This helped them to connect to their email marketing service and grow their list easily.
In addition, they added the Visit a Facebook Page action to boost their likes and engagement and the Refer-a-Friend action to drive more giveaway entries.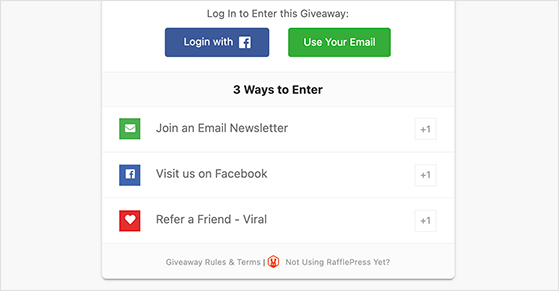 The Refer-a-Friend action is a powerful way to increase the reach of your giveaway. By asking people to enter using this method, they, in turn, encourage even more people to enter, and so on.
For Basil Thai Cuisine, it made more people aware of their giveaway and the meals they offer.
After creating the giveaway, they published it using RafflePress's built-in giveaway landing page. This allowed them to reduce distractions on the page and share it easily on social media.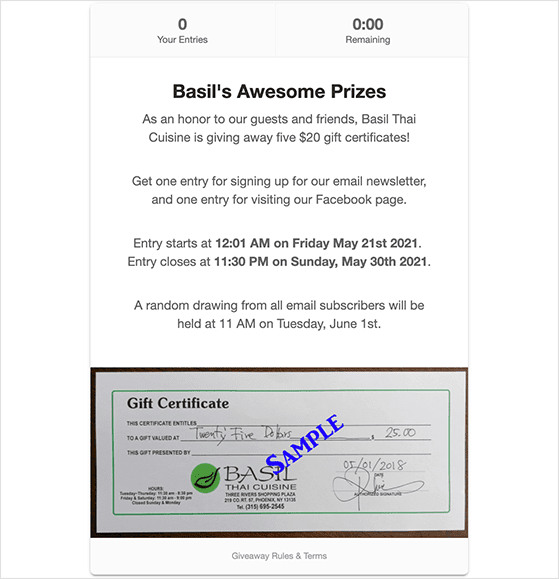 So what were the results? Let's find out.
Results
By combining a gesture of thanks with a giveaway, Agile' helped Basil Thai Cuisine more than double the size of its email list:
They added 61 new subscribers to their list, growing it by 52%.
Promoting the giveaway on Facebook resulted in 105 reactions, 11 comments, and 28 shares, boosting engagement on their page.
Summary
Agile' Marketing Services proved that even small, family-run businesses can achieve great things using RafflePress, and yours can too!
With RafflePress's powerful features and easy drag-and-drop giveaway builder, you can run viral giveaways to drive traffic to your website, boost brand awareness, and grow your email list like never before.
"I'm a huge proponent of using email lists and try to make sure all my clients use them. RafflePress is a fun and easy way to build or add to your list. With just one contest, I added to one client's list by over 50%. I use and recommend RafflePress here at Agile' Marketing Services!"
Scott Gardner
Owner, Agile' Marketing Services
Ready to grow your small business?