The Tweet a Message entry option allows you to require visitors to tweet a message to get entries.
Backend View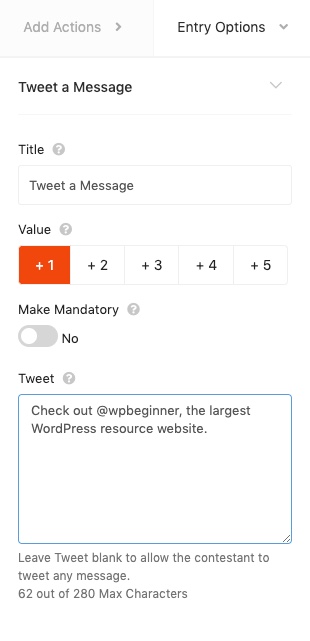 The share text and share image will be used on the selected social media shares if the company allows that to be customized.
Frontend View
Here's what visitors see: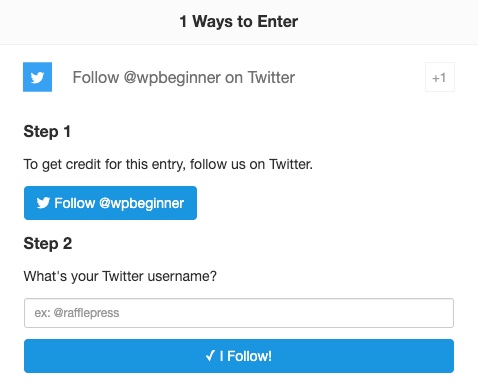 How to get the URL of a Tweet
Navigate to the Tweet you'd like the URL of.
Click the icon located within the Tweet.
From the pop-up menu, select Copy link to Tweet. The URL should now be copied to your clipboard.