The Subscribe to Podcast entry option allows you to ask people to subscribe to your Podcast in exchange for entries.
Backend View:
Enter your Podcast URL in the Podcast URL section.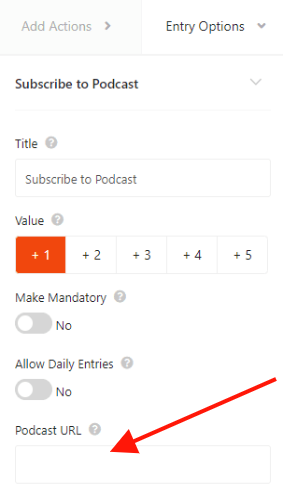 Frontend View:
Here's what visitors see:

Note: There is no way to verify this action was taken.
That's it. Save your work.