The Refer A Friend entry option allows visitors to refer other visitors via various social media outlets and email in order to gain more entries.
Backend View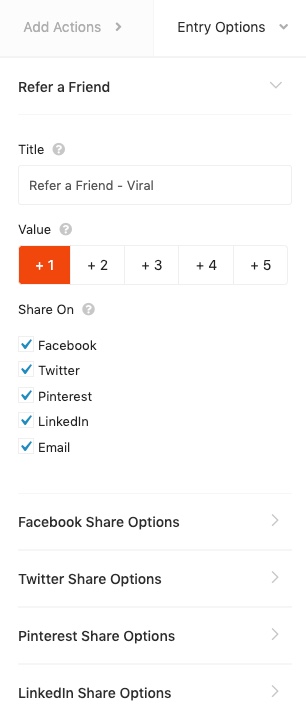 The share text and share image will be used on the selected social media shares if the company allows that to be customized.
Frontend View
Here's what visitors see: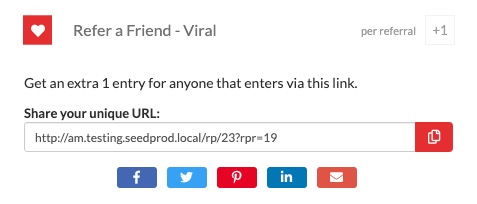 Note: Refer-a-Friend action has the option to limit the number of referrals. This will prevent spamming the action.